In the Tom Waits song "Christmas Card from a Hooker in Minneapolis," the titular character tells the card's recipient that she's "living on Ninth Street, right above a dirty bookstore off Euclid Avenue." She's found a good man, quit taking dope. Gave her hometown of Omaha another try, but "everyone [she] used to know was either dead or in prison," so she came back to Minneapolis. I didn't think of the song until near the end of my first trip to the Twin Cities. Tom doesn't seem to tour anymore, and I doubt he spends as much time on "Ninth and Hennepin" as he did when he wrote that other Minneapolis-themed deep cut of his.
I was there to see a different Americana act, alt-country Golden Smog, at one of America's great music clubs, First Avenue. It's a venue I'd long wanted to visit, so the opportunity to see a favorite band reunite there after decades was an irresistible lure into the notorious freezing cold Bob Dylan once fled for good.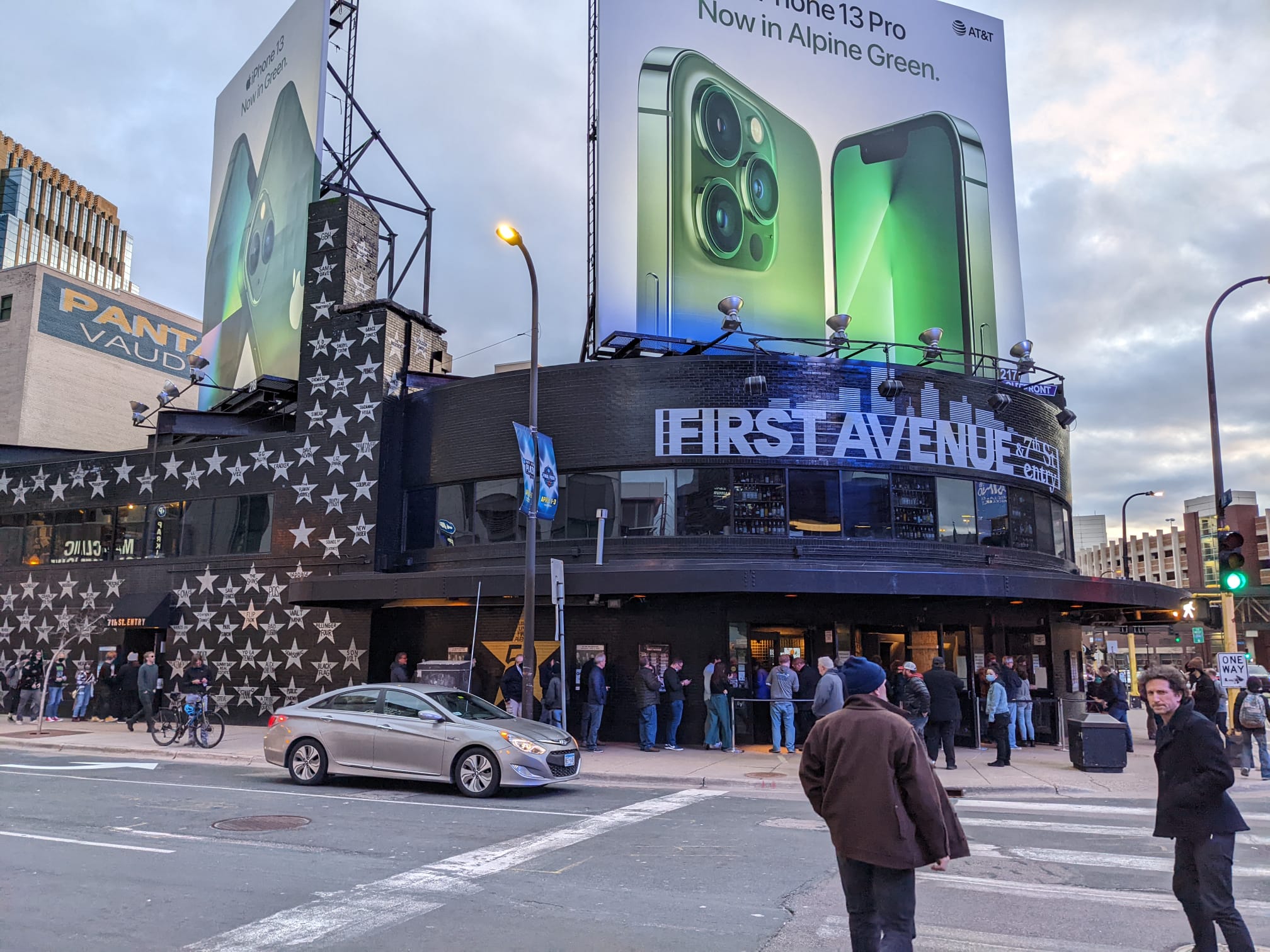 The tradition Waits carried so well, of placing songs in specific American locales, is one of the great romantic forces driving the country's deep musical legacy. Like cinema or the automobile, it's a tentpole of America's cultural and historical myths. As a young budding musician far away in southeast Australia, I grew up sharing American records with my brothers and our closest friends. Blissfully we steeped in sweet melodies and various versions of this faraway land's places and names. Created maps of the country in our heads. Landmarks scattered across my brain like puzzle pieces on a bedroom floor. It didn't all necessarily fit together, but boy did I yearn to figure it out.
Golden Smog's lyricists tended toward the more generalized totems of American music such as cars and girls, bars and breakups (something I was more prone to in my songwriting days, too), without getting very specific on place names. They didn't have to. We got the picture.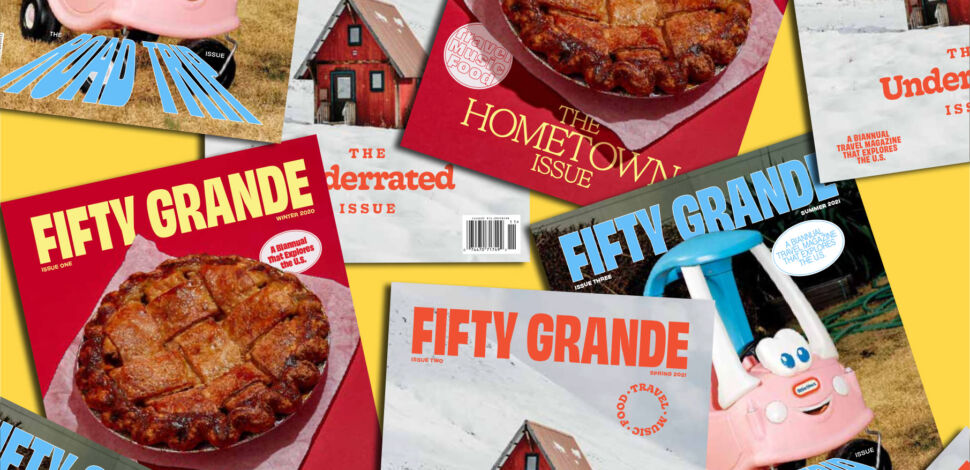 One of the childhood friends my brother and I shared records with now lives in Seattle, and bought us both tickets to the Golden Smog show. We met up in The Loon Cafe on First Avenue beforehand, a kind of proto-TGI Friday's with booths above a circular bar. Over burgers and chili, he reminded me that I introduced him to Golden Smog in the late '90s. I came to his house one day with a new CD and played him the Jeff Tweedy-penned song "Please Tell My Brother."
So we sat in his mother's living room and listened. The song opens with a message to the singer's brother "over the mountains" and a loving plea for his father to "forget the railroad." Australia's a pretty flat country, and I didn't grow up around any dads working on railroads. Even without the specifics of place, it was romantic. We were hooked on America and knew we'd get there one day. The following summer I drove around the beaches outside of Melbourne alone or with friends, windows down, blasting the album from town to town. That autumn I moved to Los Angeles, the heart of American myth-making and birthplace of Waits himself.
In Minneapolis this March, almost 23 years later, walking through downtown before the show, that old romance felt distant. The club First Avenue stands more as a cultural survivor than landmark. It's deep in an up-to-the-eyeballs-developed downtown, shadowed by the Target Center basketball arena across the street from its famous star-spangled facade, with large Loews and Hampton Inn hotels to either side. The NCAA Women's Basketball Championship games were in town and corporate America was at full flex. Still we found eerily quiet streets, vacant office buildings, boarded-up monuments and near-empty behemoth restaurants. Perhaps it was Covid or the civil rights protests that accompanied it. In many patches downtown Minneapolis felt bereft of real civilians.
Each day we'd pass Waits' Ninth and Hennepin, where cops were a constant looming presence. A group was permanently gathered outside of an old apartment building, talking and playing music through a loud, portable speaker. People hanging out on the street typically get a bad rap, but even at night in downtown Minneapolis those doing so were pretty friendly. In Los Angeles the laid-back attitude is legend, maybe because most of us have never shoveled snow at 6 a.m. In Minneapolis, folks seemed to have a more easy, grounded charm. If you hadn't lost an appendage to frostbite yet, it was a good day.
At First Avenue, Golden Smog put on a hell of a show for a packed house. Even parts of the stairways were occupied. Yet the bar-to-occupant ratio was the most generous I've ever seen. Everyone from bartender to doorman was characteristically easygoing and I never had any trouble getting a beer. Something tells me that throwing on a nice "beer blanket," as my friend Tom once called it in London, was as traditional a way as any to beat the cold in Minneapolis.
The band skipped a few classic songs, and a friend had extra tickets for night two, so we hung around for a second serving. My brother and I spent our spare time checking out the town. We visited the longstanding record shop Electric Fetus and ventured into the warehouse district between downtown and the Mississippi River. There we found a snapshot of modern, urban American gentrification, where they don't tear all the buildings down. Instead they expose the brick, replace the windows, leave up old neon signs, rent "lofts" and provide retail spaces to all those brands you kind of know. It's myth-making at corporate scale. Authentic and old, but fresh and exciting. The "hipsterfication" of America, as a friend of a friend once called it.
We settled in at the bar of a great old steakhouse called The Monte Carlo, ensconced in floral wallpaper, dark leather and miles of bottles, all overseen by a bartender in white shirt with black tie, who looked exactly like our school friend's dad. It's nice around there, but without much idiosyncratic fodder for the likes of Waits or his many contemporaries in the American Songbook to sing about. Was there ever, really? I wondered.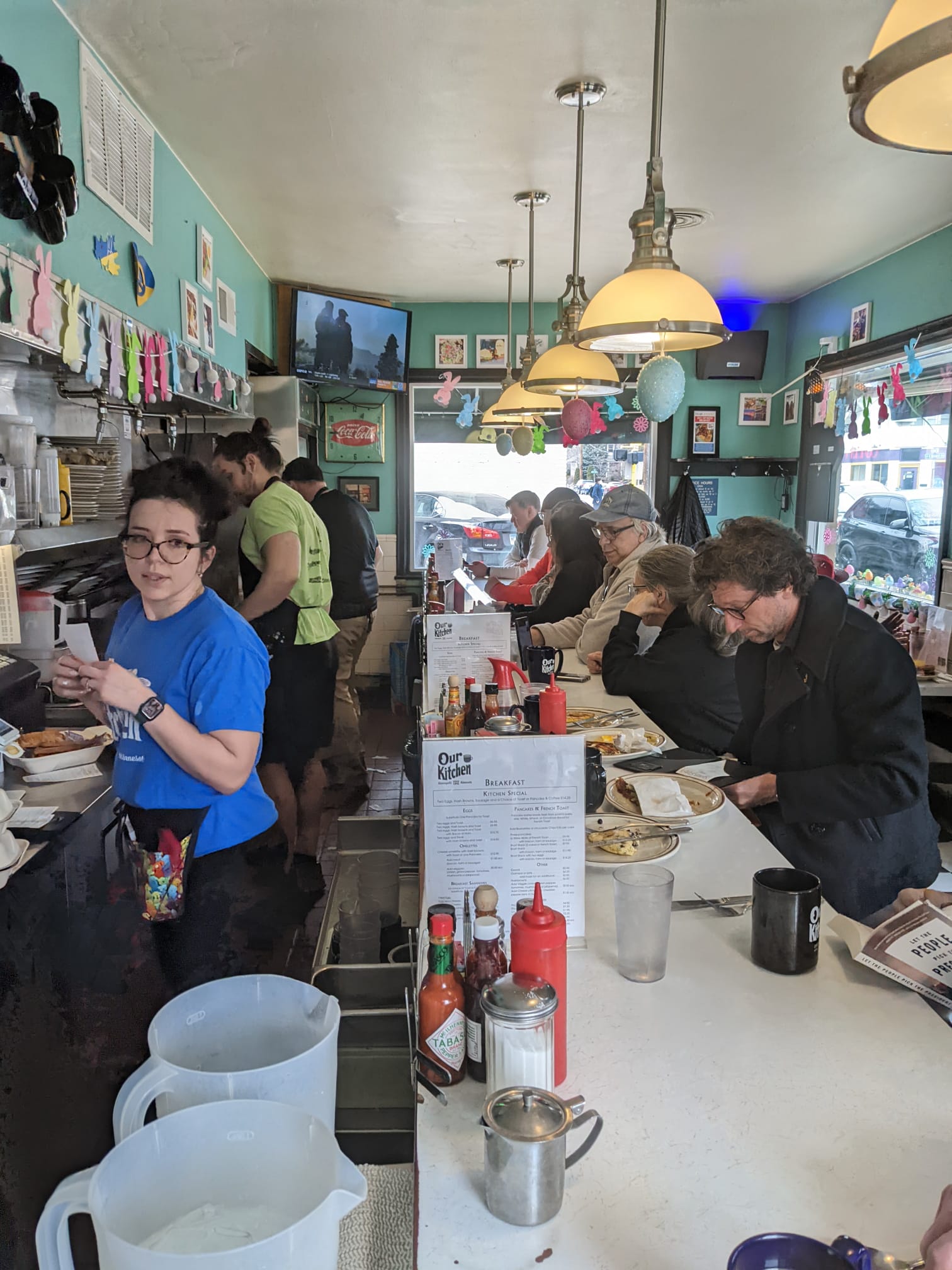 In our last hours in town, my brother and I decided to take in a whole different part of Minneapolis' more recent history. We headed south from downtown, stopping at a tiny old neighborhood diner called Our Kitchen. It was just a counter and a few window-facing seats, inside a building that looked like a small house. As we stood squeezed between patrons, a man in a fisherman's sweater and peacoat offered to move seats and make space for us. The waitress called everyone "friend" and a little boy called out to the short order cook, working no more than six feet from the front door. We ate well. Here's a place you could write a song about, I thought to myself.
Our final stop before flying back to Los Angeles was one we had decided on last-minute, with no idea of what to expect. A trip to Cup Foods, where on May 25th, 2020, George Floyd was murdered by a police officer, sparking the largest civil rights protests since the 1960s. Our Uber rolled past multiple sculptures of raised fists placed in the nearby intersections. The largest was set in an informal roundabout, covered in the snow-soaked remains of plants and flowers. The traffic lights above were switched off, "Chicago Ave." signs missing. The gas station across the street was abandoned, its sign where prices were once displayed now reading "Welcome to George Floyd Square."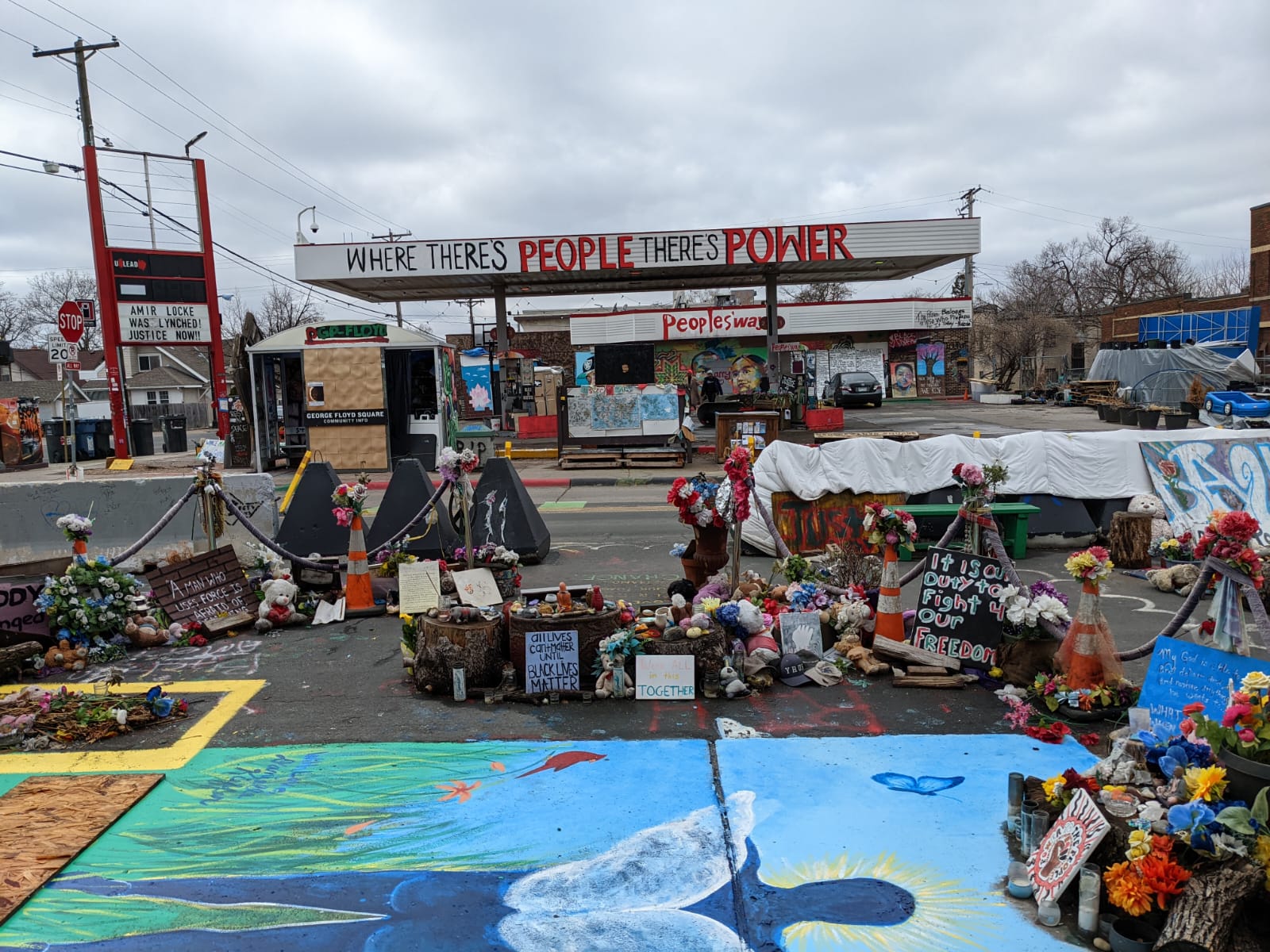 It was an improvised public space, squeezed between repeating blocks of houses. From there you could keep your distance from the place where Floyd died. Porta-potties were placed where the gas station toilets might have been, and I eyed a bent basketball hoop stabilized with a sandbag. I clanged a few chords on the wonky piano left out on the bitumen, between the protest-art-ridden gas pumps, as smoke wound out of a smoldering fire pit surrounded by benches.
Not long after my brother and I arrived, a lady came out of a coffee shop and made her way toward us in a quick walk. "Welcome to George Floyd Square!" she beamed. "I'm his maternal auntie, Angela. Thanks for coming." She soon rushed away again to greet some other visitors. We saw countless protest signs, read poetry, peeked into the tiny library shed, looked at a myriad of artwork, tried to recognize the names of other lost souls scrawled around and slowly made our way over to where Floyd was murdered. The patch of pavement painted with a winged figure in blue, face down on the ground. His tragic final repose.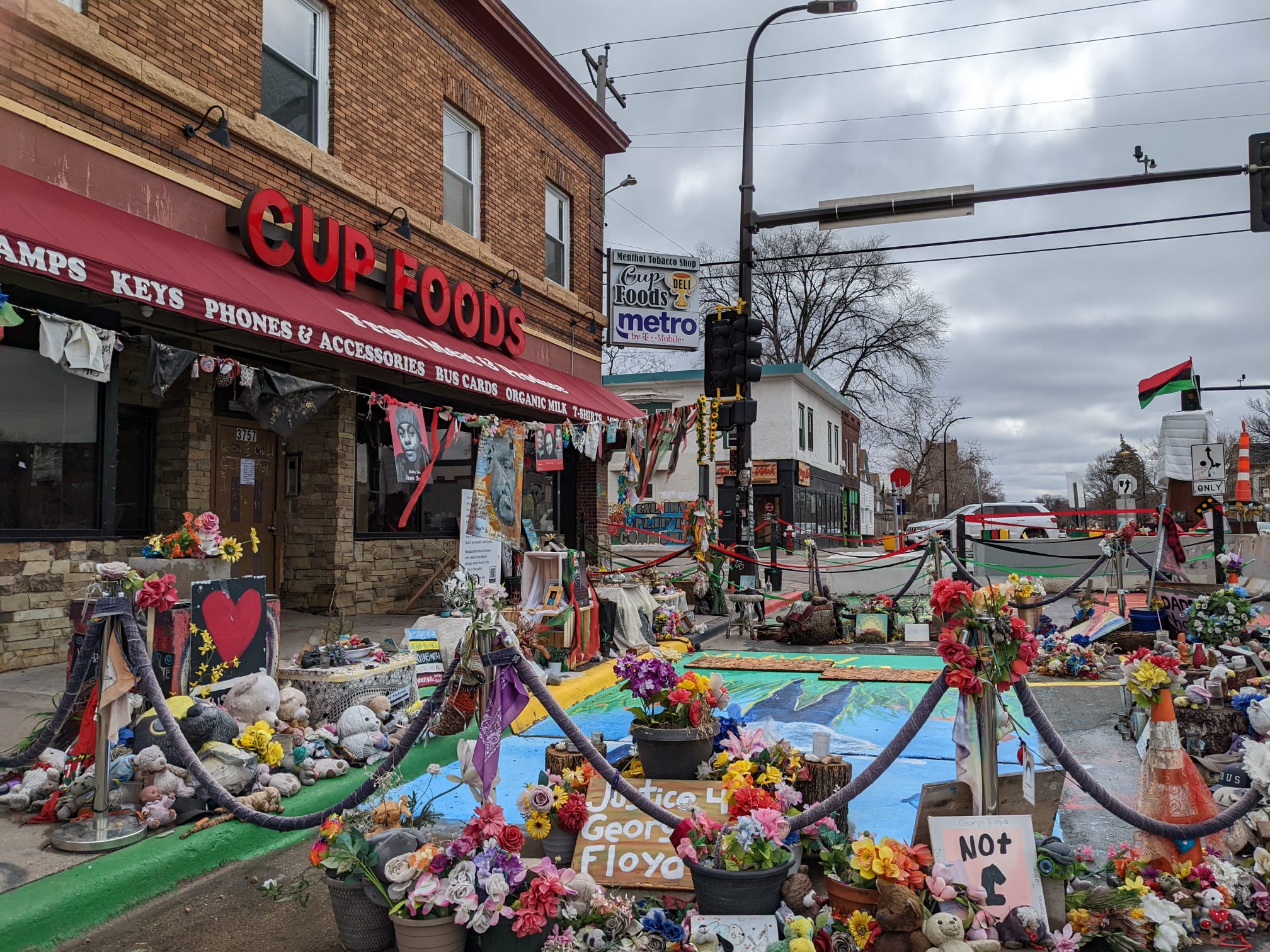 The sadness was bracing. But Angela kept coming back and lifting the mood, thanking us again, asking where we were from. She introduced us to a doctor of psychology who volunteers his services to anyone in the community visiting the square in need of counseling. He explained that what was happening at George Floyd Square was not just a monument, but a monumental shift in the neighborhood. An attempt to take the tragedy and use it to change attitudes of local residents. To shed their reputation as a dangerous neighborhood, to support each other and hold pride in their identity. To change the story. Talking to him, the sadness lifted again. Angela suggested a picture with us. We stood smiling at the doctor as he did the honors with my brother's phone, then went our separate ways.
After leaving, my brother and I took a long walk over the Stone Arch Bridge. Saw the ruins of logging industry infrastructure on the banks of the Mississippi below. Stared up at the huge old flour mills turned "lofts" and read the posted signs with brief histories of the area, some with sculptures of what the buildings used to look like. We snaked onto Hennepin, eventually coming back to Ninth Street, where Sly and the Family Stone were blasting through the portable speaker and folks were still standing around.
In a brief visit, my own version of the city was forming, this time without an accompanying melody. I had a sense that yet another new Minneapolis was rising, once more, and its epicenter was George Floyd Square. I wondered how it might contrast with the older versions. Then I thought about Tom Waits' song with the hooker, who it turns out was lying all along. There may be dirty bookstores in Minneapolis, and I was standing on Ninth Street, but her apartment couldn't have been there — there is no Euclid Avenue in Minneapolis. Los Angeles, on the other hand, has more than a few.