Are you morally opposed to checking a bag? Do you take comfort in the fact that all your stuff is resting above your seat? Do you enjoy skipping past the baggage claim area, silently snickering at the rubes waiting for their luggage? Then you, my friend, know the value of a good carry-on suitcase.
As checked baggage fees became more and more prevalent, carry-on options expanded, with designs that now suit every type of traveler. But one thing they all have in common is size (give or take). Because, you know, it needs to fit in the overhead bin. For U.S. airlines, the maximum dimensions for a carry-on bag are 9 inches x 14 inches x 22 inches. This includes handles and wheels. These dimensions may differ for international airlines, so be sure to check with your carrier before you start packing.
Whether you're thinking about booking a flight or planning to hit the open road, we've rounded up the best carry-on luggage — from pricey and pretty to sturdy and safe — to pack up for your next trip.
SteamLine Luggage's The Botanist Carryon (850 dollars)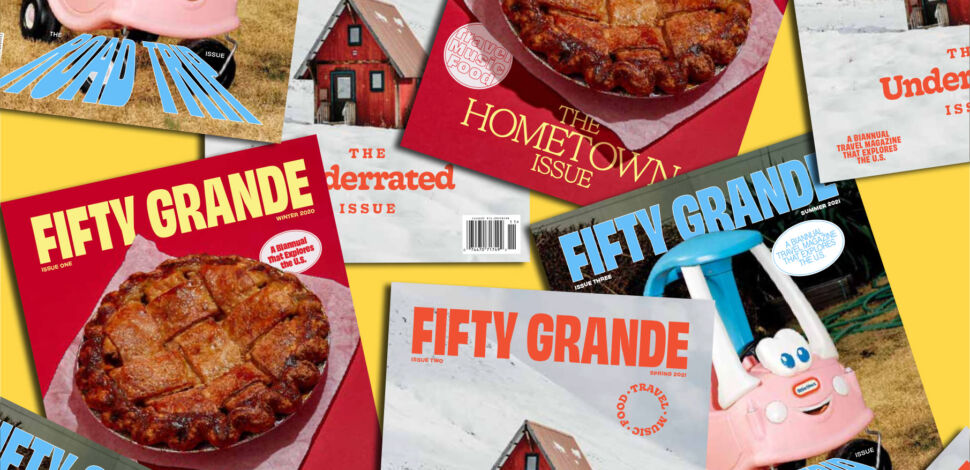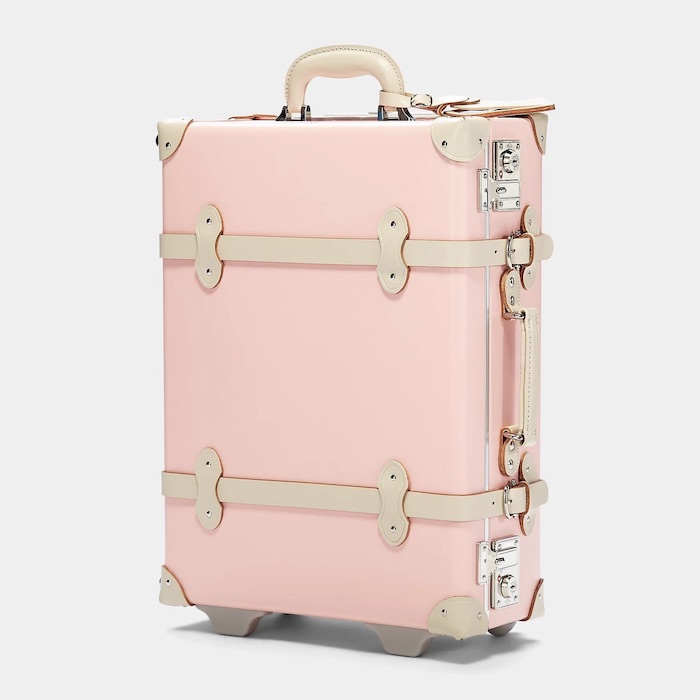 No, this is not a prop from a Wes Anderson film. Although it could be. The vintage-inspired cabin-size luggage features a sleek peachy-pink body that contains a whimsical surprise inside — an exotic palm-and-flower print that screams vacation, even if you're on a business trip in Milwaukee. (No offense, Milwaukeeans.)
This carry-on case boasts luxe amenities including an extendable trolley handle, buckled leather straps, two TSA-approved locks and squeak-free wheels. Inside, you'll find zippered lid pockets and a detachable door-hanger washbag to help make your packing and unpacking a breeze. And the luggage's durable ripstop cover offers protection, in case you need to check this pretty travel companion. Plus, the brand recently launched a lifetime care program in partnership with Modern Leather Goods in New York. Repair services include cleaning, fixing or replacing trolley and carry handles, zippers, wheels and locks.
Calpak's Hue Carry-On Luggage with Pocket (195 dollars)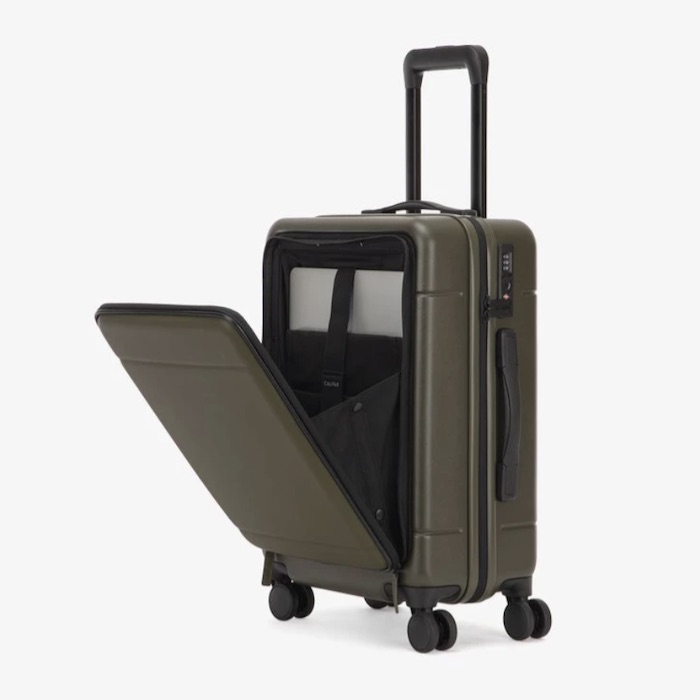 Ditch the separate tote for your laptop and streamline your luggage situation with this polycarbonate carry-on from Calpak. The durable bag features a convenient front compartment that keeps your tablet or laptop (up to 15 inches) secure as well as easily accessible. Its utilitarian yet chic hard-side exterior includes an adjustable trolley handle and 360-degree spinner wheels so you can zip through the airport and down the aircraft aisle with ease. The interior contains plenty of pockets plus compression straps so your belongings stay right where you packed them.
Herschel Supply Co.'s Trade Luggage Carry-On (189.99 dollars)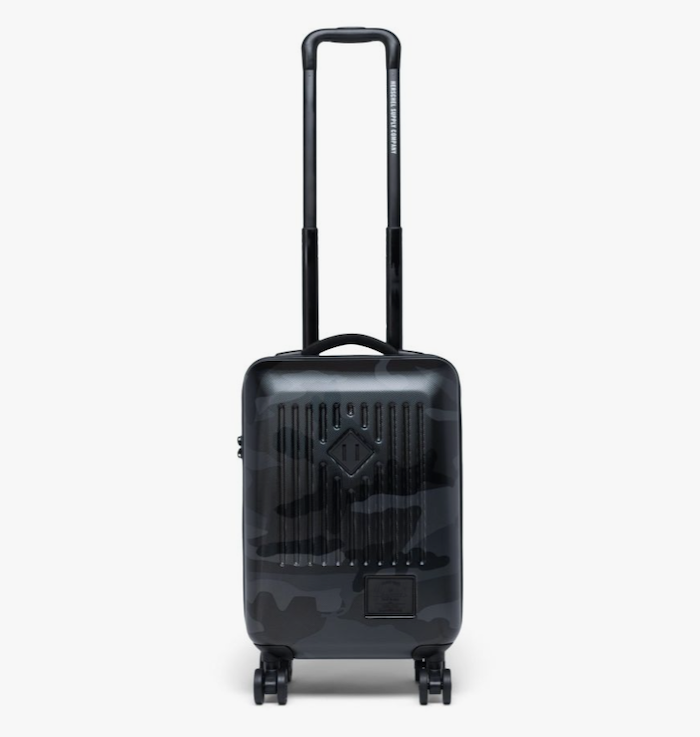 Known for its classic backpacks that are toted around the world, the Herschel Supply Co. also designs luggage including the Trade Carry-On, which mimics the brand's simple, functional design. The hard-shell luggage features a retractable trolley handle, neoprene-padded handles for comfort, four multidirectional polyurethane wheels, an embossed rubber label and a TSA-approved combination lock. Inside, you'll find a black-and-white striped fabric liner, along with zippered mesh storage compartments and garment cross-straps. Plus, at 21.5 inches in height, you'll definitely clear any size allowances by all major airlines. Also, the bag comes in eight different color options including a tortoise pattern, so you'll easily be able to spot it on the luggage carousel if you decide to check it.
Away's The Carry-On (225 dollars)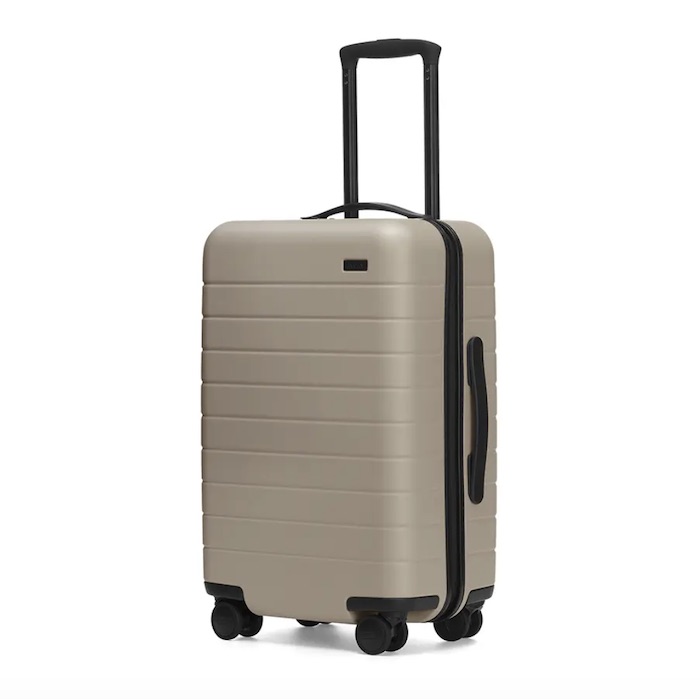 The outside of this carry-on suitcase from the trendy brand looks unassuming enough, with a durable polycarbonate hard shell and 360-degree spinner wheels that are now standard across the board. But this bag holds a secret power — literally. It boasts a TSA-approved battery that can charge your phone up to four times. The removable 37-watt lithium-ion battery, located underneath the handle, is allowed in the cabin and can be carried onto any flight, but it can be quickly removed if necessary. For example, if you need to check your carry-on, you're required to remove the battery and bring it into the cabin with you. Plus, inside the suitcase there's a hidden laundry bag to help keep dirty clothes separate when packing — a low-tech but still brilliant feature.
Montblanc's Trolley Cabin Montblanc X Pirelli (1,280 dollars)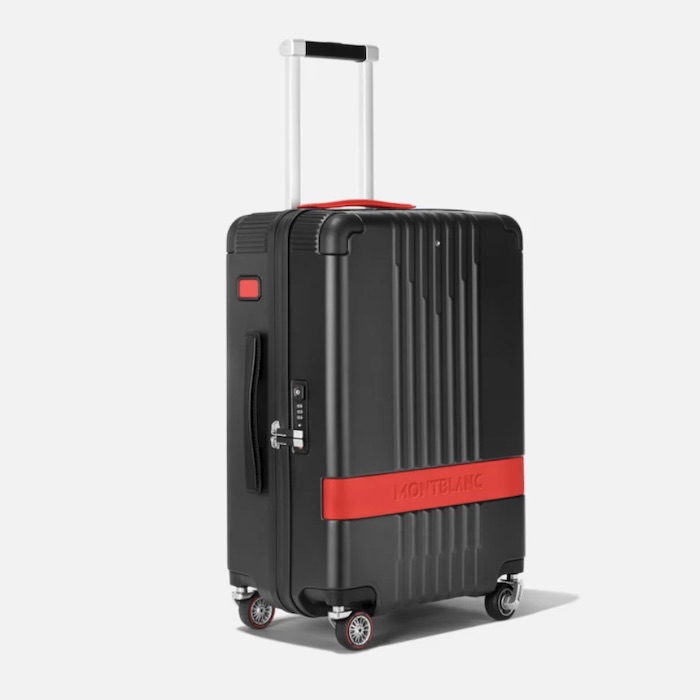 Made in collaboration with Pirelli, this luxe limited-edition suitcase features high-performance ball-bearing wheels developed with the high-end tire brand's engineers, along with a precision handlebar, so it's like you're steering a hot-rod sports car through the airport terminals. Plus, the wheels, which resemble miniature versions of Pirelli tires, have a lower abrasion speed, meaning they'll last longer. The carry-on's sleek black polycarbonate lightweight shell also boasts rubberized red leather details embossed with the Montblanc name.
Travelpro's Platinum Elite Expandable Spinner (299.99 dollars)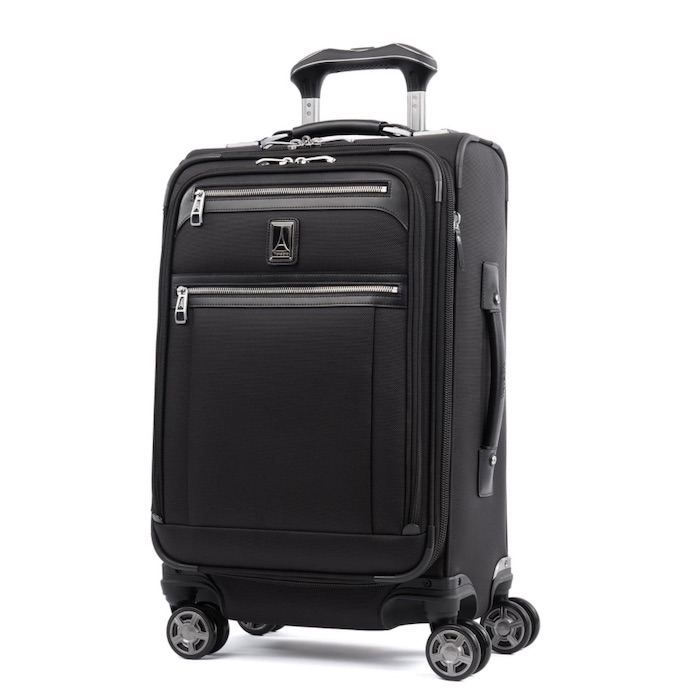 This expandable carry-on suitcase from the tried-and-true Travelpro brand features a built-in USB port with a dedicated pocket where you can insert your own battery pack for charging your phone. Its durable nylon soft-side exterior means it's lighter than polycarbonate shell carry-ons, weighing in at 7.8 pounds. Some standout interior accoutrements include a fold-out suit bag and a removable quart-size wet pocket for toiletries. Plus, it's backed by a lifetime limited warranty that covers the cost of repair for damages caused from the airlines.
Delsey's Chatelet Hard+ Spinner Carry-On (259.99 dollars)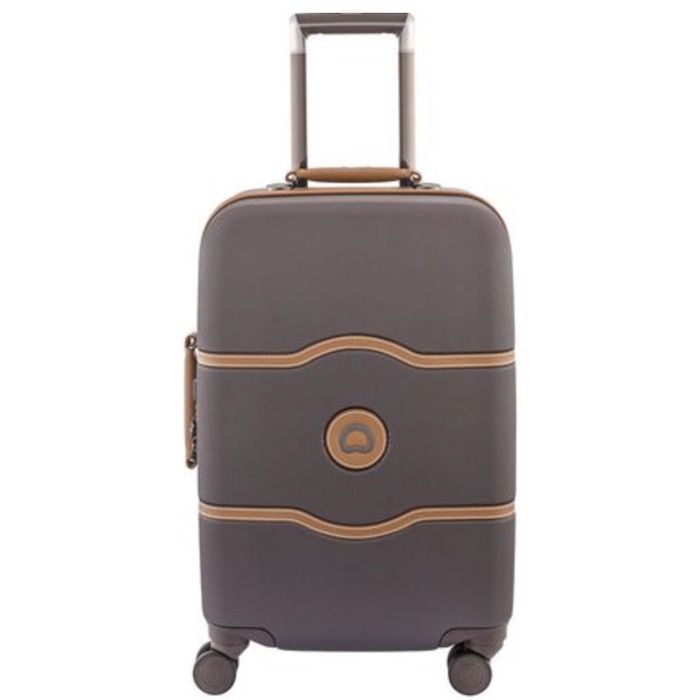 Even if your ticket says coach, you'll feel like you're sitting in first class with this posh suitcase. Featuring a smooth telescopic handle and built-in braking system that allows you to lock the two front wheels, this carry-on also includes a laundry bag, shoe bag and collapsible hanger inside, as well as two compartments with tie-down straps and a zippered divider. Its polycarbonate shell is thicker than most, which means it's less prone to dents, but on the flip side that also means the bag is heavier than other cases (weighing in at 9.3 pounds) and less flexible overall.
Samsonite's Omni PC Carry-On Spinner (129.99 dollars)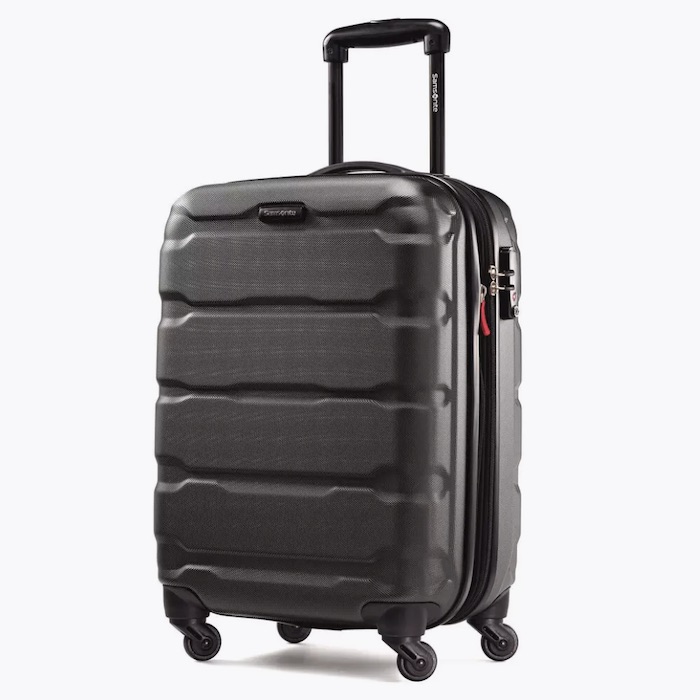 This budget-friendly piece from the trusted travel brand offers a lot of bang for your buck. And thanks to its scratch-resistant texture and polycarbonate case, it can also handle a lot of bangs, bumps and beatings. The durable, lightweight bag features 360-degree spinner wheels but no side handle, which may prove to be a problem when grabbing it out of your trunk or carrying it down stairs. Inside, you'll find a full-zip divider and cross-straps, plus it expands to give you added space for those souvenirs.
Briggs & Riley's Domestic Carry-On Expandable Spinner (599 dollars)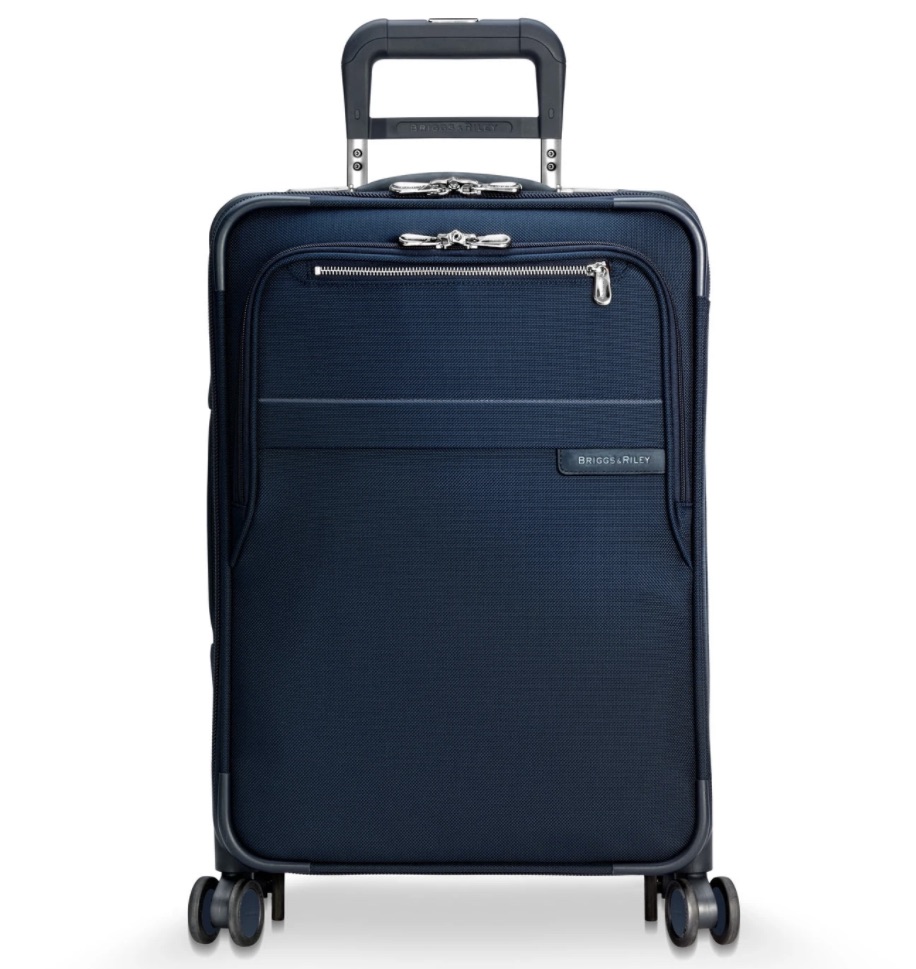 Have you ever had to sit on your overstuffed suitcase in order to zip it closed? It's OK, we've all been there. With Briggs & Riley's patented CX compression-expansion technology, this suitcase does the work for you, allowing you to squeeze in a whole extra outfit as compared to most other carry-ons. There's also a built-in garment folder, which helps reduce wrinkles, and the four 360-degree spinner wheels make navigating through the security maze a breeze.
Rimowa's Original Cabin Luggage (1,080 dollars)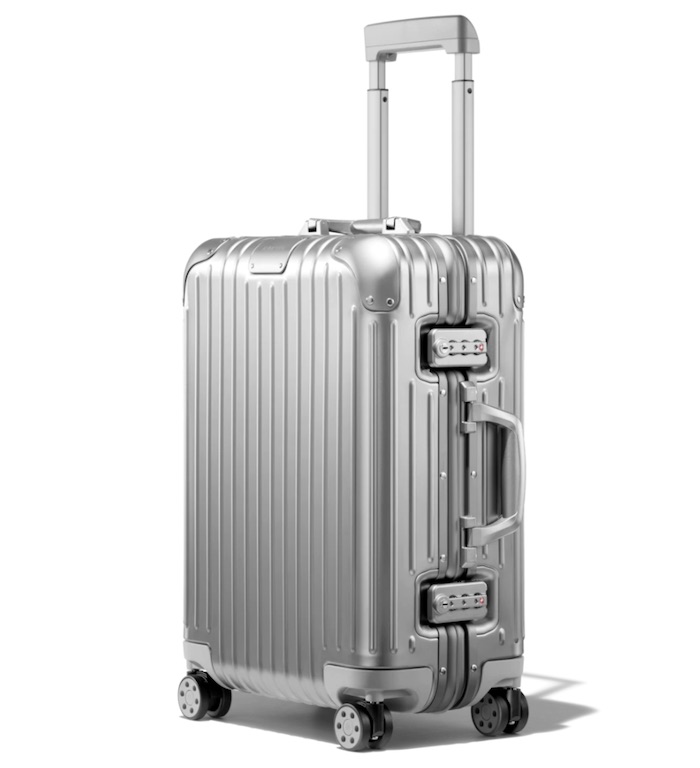 The iconic look of this suitcase, with its nod to aircraft design, evokes some serious wanderlust vibes. Featuring those distinctive grooves, this high-end aluminum case is surprisingly lightweight, but still very strong and durable. The telescopic handle offers seamless adjustment, meaning there are no jerky snags and it can be positioned at any height. Inside, the height-adjustable divider helps keep your items looking neat and pressed.
Tumi's Latitude International Carry-On (750 dollars)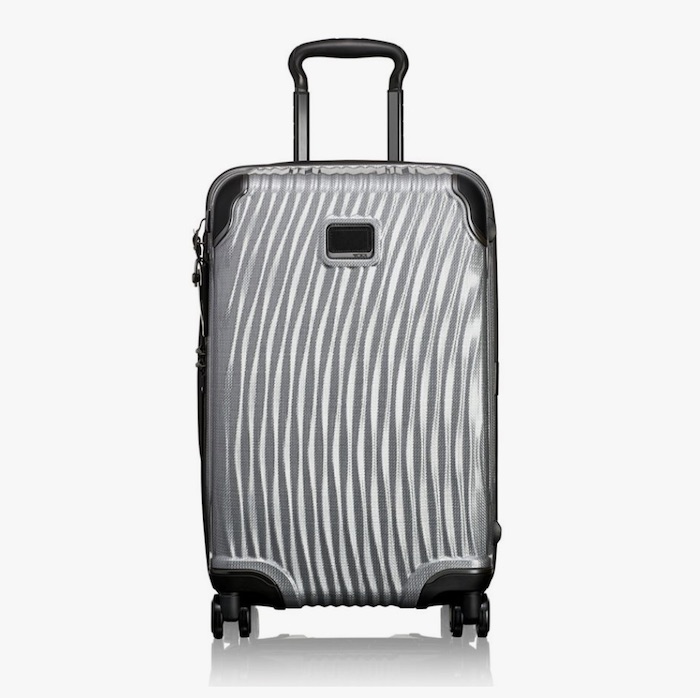 Made with a specially woven material, this suitcase's outer shell can bend and flex in response to impact while still protecting the contents. It features a three-stage telescoping handle made of aircraft-grade aluminum and four lightweight spinning wheels for easy movement. Plus, the carry-on is lightweight, weighing just 6.29 pounds.
Tortuga's Outbreaker Backpack (269 dollars)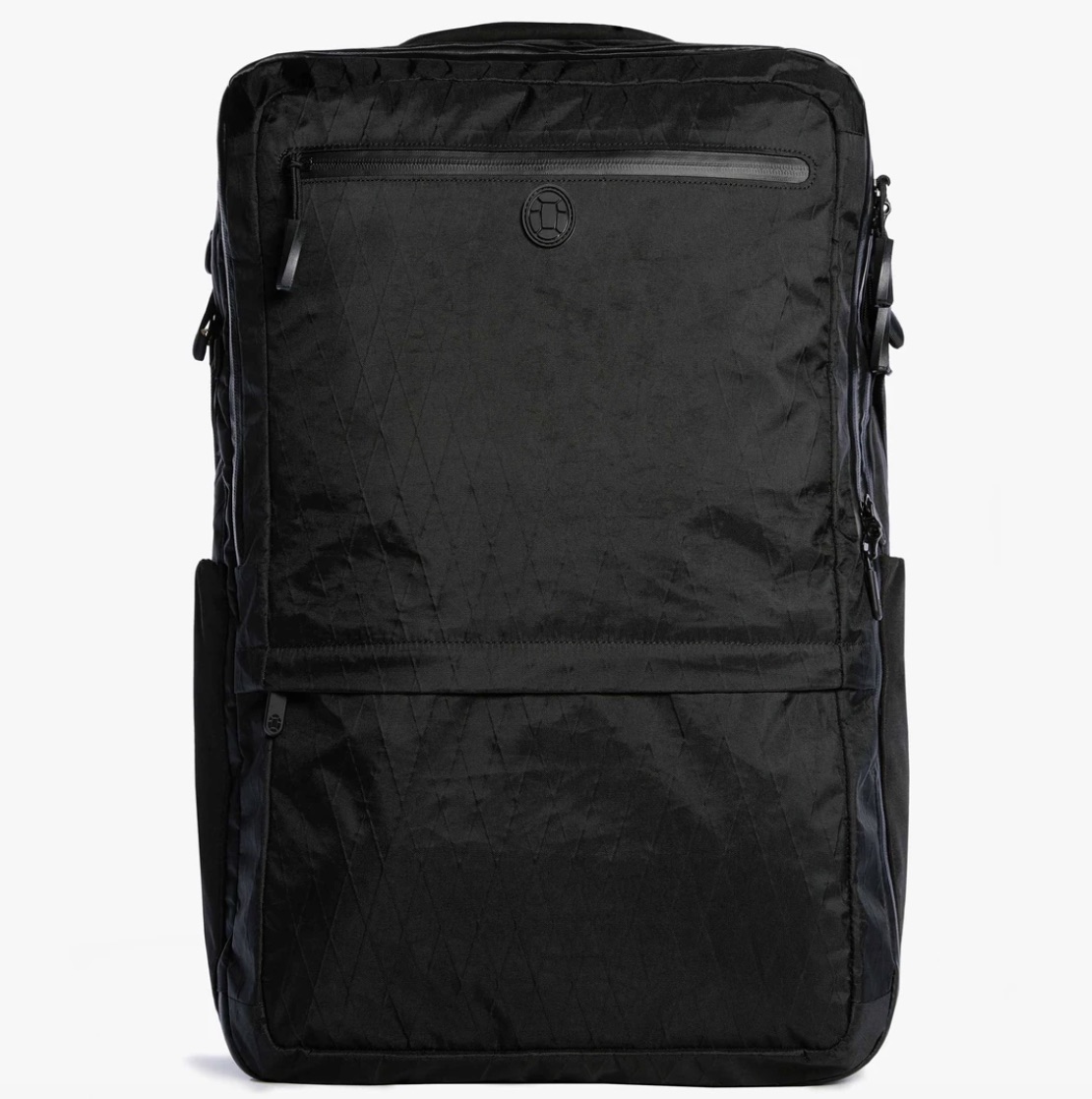 For those interested in strapping on their carry-on as opposed to wheeling it down the aisle, there's the Outbreaker Backpack from Tortuga. Thanks to a front-zip panel, you're able to pack this portable bag like a regular suitcase instead of loading from the top like most backpacks, plus it holds a week's worth of clothes and toiletries. It's made of waterproof sailcloth and includes a laptop/tablet sleeve and lockable, weather-resistant zippers, along with a padded, removable hip belt that makes it comfortable to wear as you explore your latest destination. There are also plenty of interior pockets for all your docs, papers and passport.
Roam's The Jaunt Carry-On (495 dollars)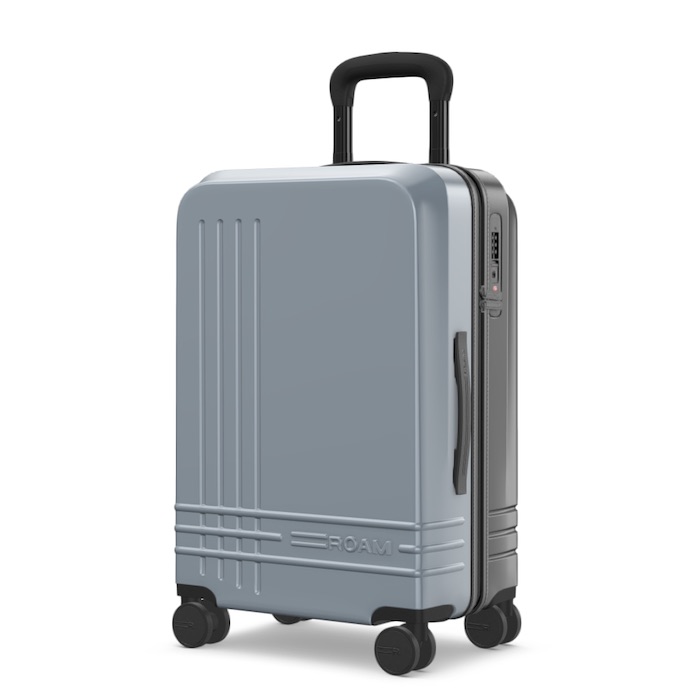 Roam Luggage lets you completely customize your suitcase — from the zipper pulls to the stitching. You can even add your monogram. This hard-side carry-on suitcase is made from virgin polycarbonate and features a telescoping handle with four height settings and a compression system for efficient packing. The brand offers two different carry-on sizes, this and the Jaunt XL, which is slightly wider and is accepted on almost all domestic flights.
Paravel's Aviator Carry-On (255 dollars)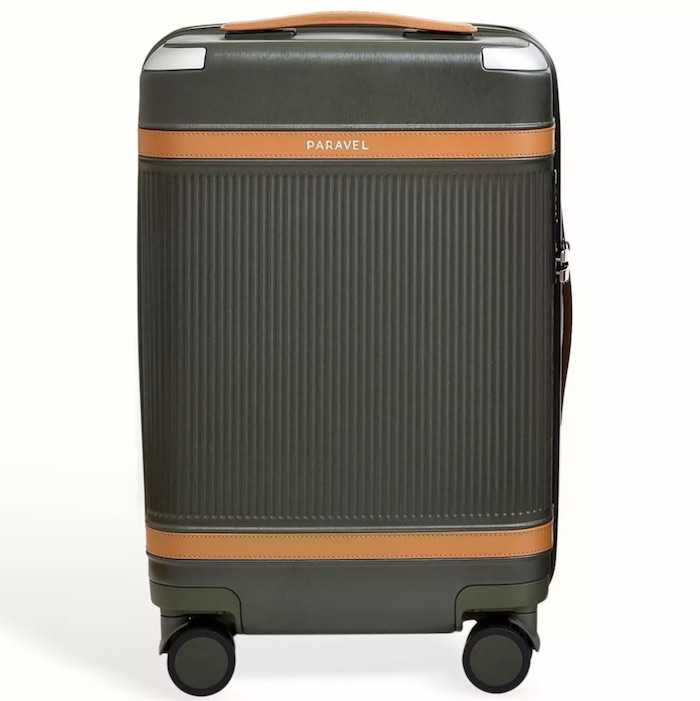 Featuring a modern take on the vintage luggage look, this sustainably minded carry-on boasts an exterior made of recycled polycarbonate, plus recycled zippers, a lining made from upcycled plastic water bottles and a recycled aluminum handle. Plus, the brand offsets all of the carbon emissions generated from creating and shipping the suitcase, as well as the estimated emissions of your first trip with the bag.