With seven million people passing through TSA checkpoints over Memorial Day Weekend, it's safe to say that travel is back. And if you're looking for new and exciting reasons to explore destinations around America, this spring saw a stellar new crop of hotels pop up around the country, giving us everything from a converted seminary to a field of Airstreams to explore. Read on for the 10 best new hotels of 2021, so far.
Hyatt Centric Beale Street (Memphis, Tenn.)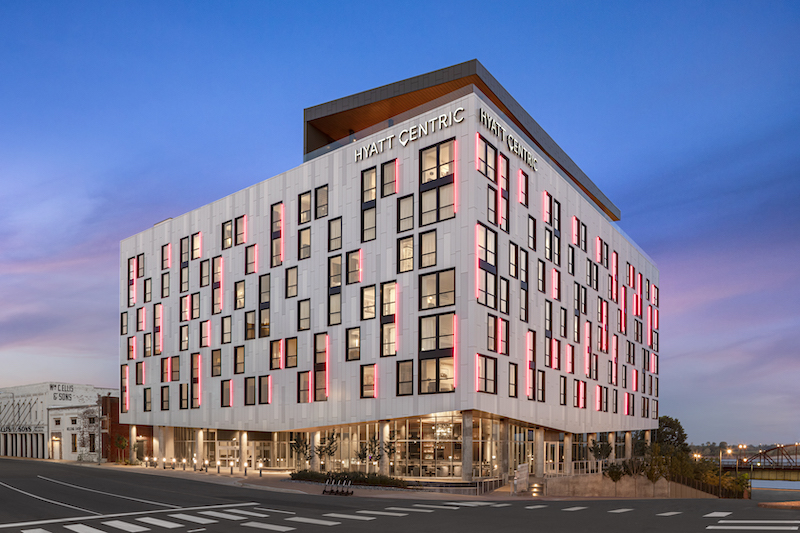 Hard to believe, but Memphis' most famous musical boulevard has never had its own full-service hotel. That all changed this spring with the opening of the sparkling new Hyatt Centric Beale Street. The 227-room hotel stands as an LED-lit beacon at the end of this historic stretch of blues and neon, and gives visitors a convenient place to roll back after a long night of music. The hotel keeps the musical vibe going inside, with a sprawling pool deck stage where local acts perform among cabanas and cold drinks. There's also an on-site whiskey bar — Beck & Call — with plenty of local whiskey and rooftop views over the Mississippi.
The Industrialist (Pittsburgh, Pa.)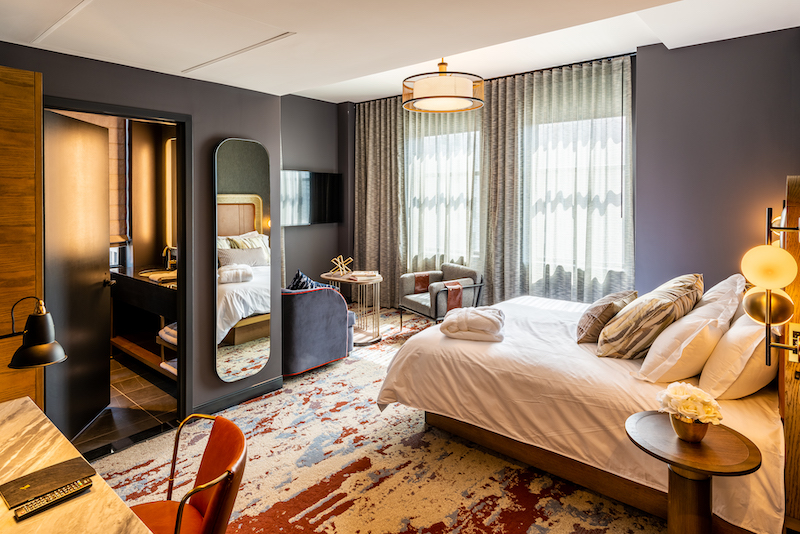 You don't get much more Rust Belt than a hotel set in a building named for the Bathtub King of Pittsburgh. That's exactly what you'll find in this 124-room Autograph Collection boutique in downtown Pittsburgh's Arnott Building, built in 1902 and named for industrialist James Arnott. The design is pure Steel City, with smoke-colored walls, granite tile and brass fixtures complementing the building's original marble walls and arched windows. If the manufacturing vibe gets you in the mood to build something yourself, the second-floor lobby bar offers leather working, candle making and other craft projects in addition to craft cocktails. You'll also find great drinks — minus the manufacturing — at the first floor's Rebel Room restaurant.
Yonder Escalante (Escalante, Utah)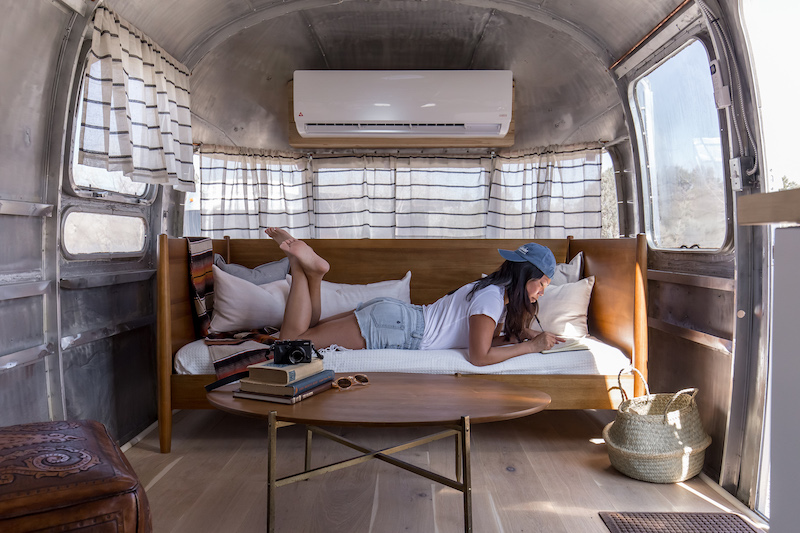 There's something to be said for sleeping in a tiny cabin or an old trailer when exploring the vast Western landscapes of Southern Utah. But there's also something to be said for air conditioning, comfortable furniture and housekeeping service. For those who appreciate both, there's the new Yonder Escalante, a 20-acre resort not far from Bryce Canyon where you can spend the night in one of 10 souped-up Airstreams or 22 modern cabins. When not ensconced in your slice of mod-con wilderness, you can grab drinks by the fire in the main lodge, sun yourself by the pool or catch a flick at the restored drive-in movie theater.
The Lodge at St. Edward State Park (Kenmore, Wash.)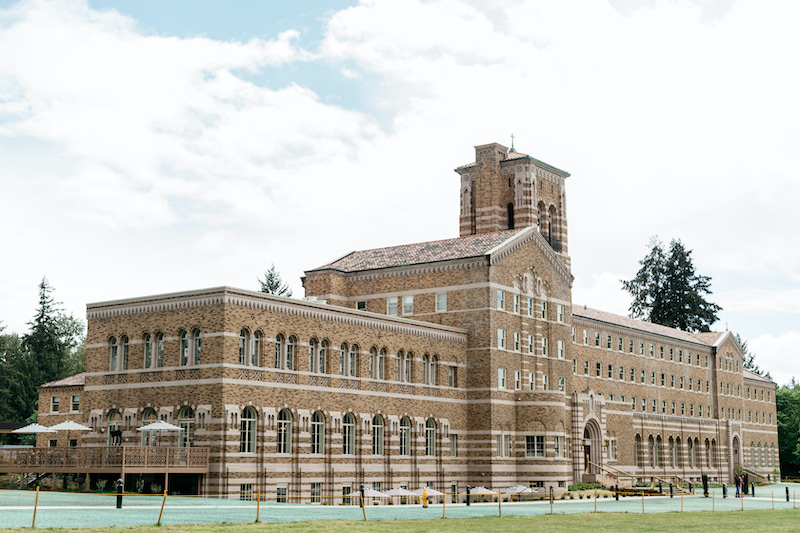 Spending a night in the seminary used to be the opposite of a romantic weekend getaway, but thanks to a herculean effort of historic preservation, it's now Seattle's coolest new way to escape into nature. The 90-year-old St. Edward Seminary has been transformed into an 84-room hotel in the thick of St. Edward State Park, along the shore of Lake Washington in Kenmore. The on-site restaurant is helmed by James Beard Award winner Jason Wilson, who'll also be overseeing the bar set in the seminary's old barbershop. You'll have instant access to over 70 walking trails traversing the park and rooms far more comfortable than the old dorms, with vaulted ceilings, fluffy robes and luxe bedding.
The Kayak Hotel (Miami Beach, Fla.)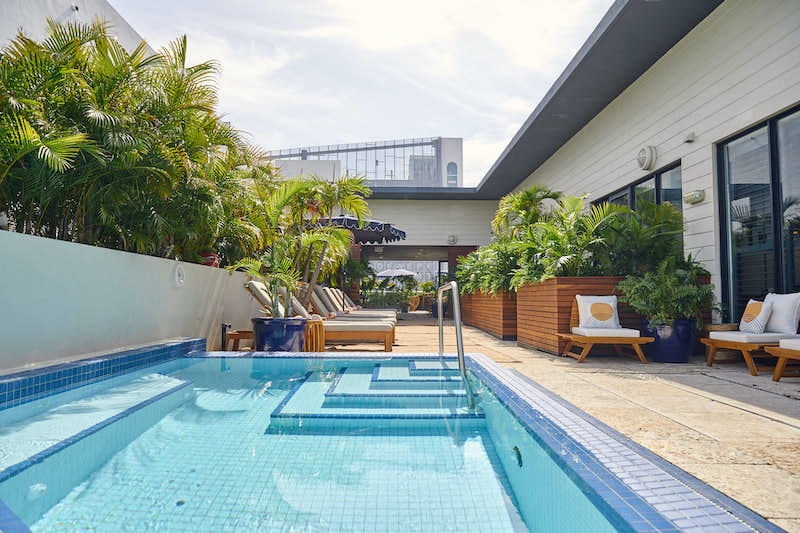 Trips to South Beach usually have about as much to do with seclusion and relaxation as they do with ice climbing, but this new hotel from online travel giant Kayak couldn't feel further from the commotion. Palm trees and tropical foliage surround the building set along the peaceful Collins Canal, giving it the sense of a small lodge wedged deep in the jungle. The retro rooms could be part of an Art eco safari, as could Layla, Kayak's Middle Eastern restaurant on the water. Just off the restaurant you'll find a nondescript door with an outdoor staircase. It leads up to Kayak's not-so-secret rooftop bar, where those in the know can enjoy sunset cocktails in relative serenity.
Clayton Members Club (Denver, Colo.)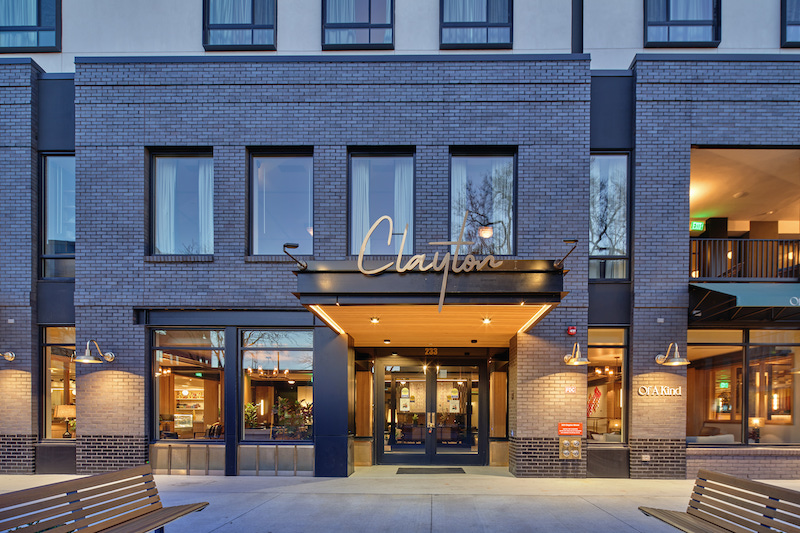 Don't let the exclusive-sounding name fool you; this new Denver hotel is open to everyone. While the Clayton Members Club promises to be a sought-after meeting place for Denver's young creatives, the attached 63-room boutique hotel is the world's to enjoy. It offers rooms decked out by local artisans and a rooftop restaurant and pool deck. But more importantly, staying here gives you access to all of the club's programming, so if you're in town to network or pitch ideas, you won't need to go far to find the right people.
Kimpton Harper (Ft. Worth, Texas)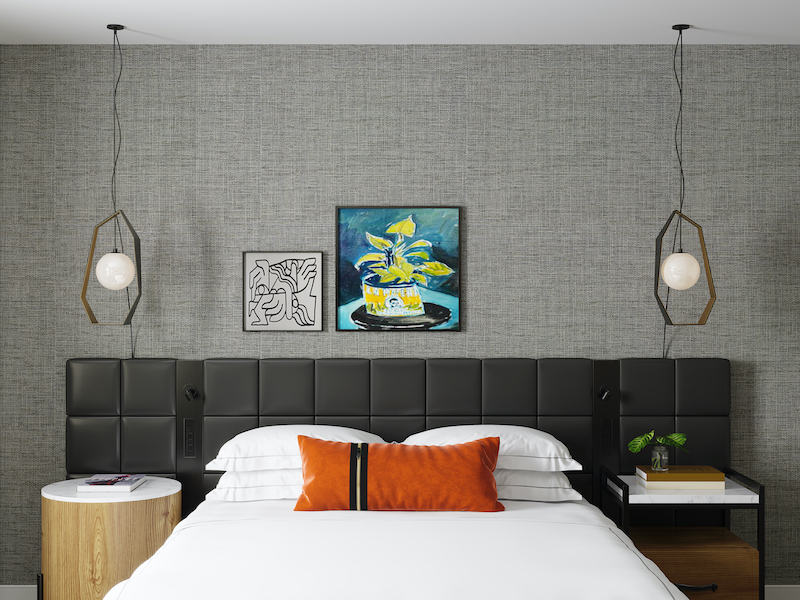 A hundred years after beginning its life as the headquarters for the Farmers and Mechanics Bank, this historic building in downtown Ft. Worth is finding new life as the 226-room Kimpton Harper. Rooms have been meticulously designed by Cynthia Forchielle, with hand-crafted furniture, brass lights, local art and other delicate touches. You can get to know your fellow guests at the hotel's nightly social hour from 5-6 p.m., or at the top-floor cocktail lounge Refinery 714. It's a smart, cozy space with views of downtown that feels sophisticated without being intimidating. Downstairs, you can nosh on new Italian food at Il Modo, helmed by noted local chef Matt Williams.
The Setting Inn (Newberg, Ore.)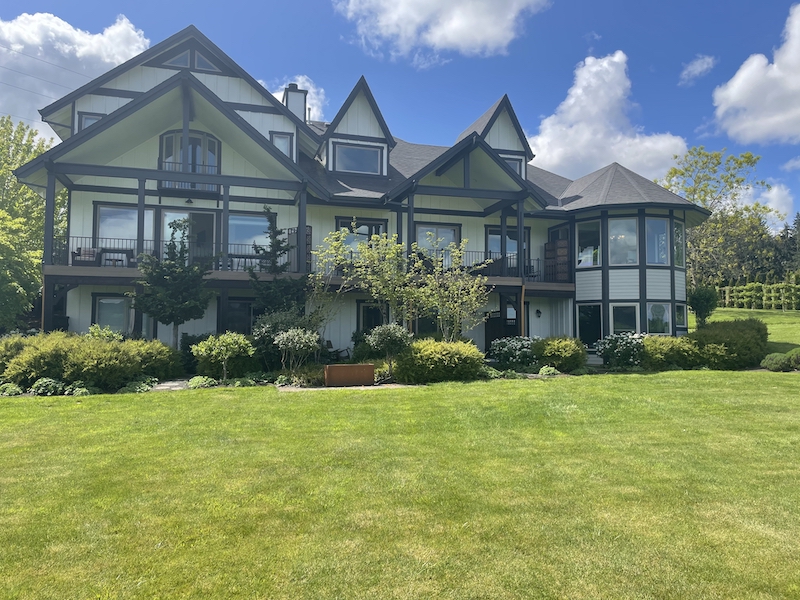 If wine tasting through the Willamette Valley is on your summer travel to-do list, no hotel will immerse you in wine country like The Setting Inn. The second hotel from The Setting Wines is set among vineyards of chardonnay, pinot noir and chenin blanc, where you can bask in hillside views while enjoying rare, local vintages. The chalet-inspired building offers eight different room styles, some with jacuzzis, others with panoramic bay windows, others with private terraces. All place you in the most romantic setting of any new hotel this season and make for an ideal base for a wine-tasting weekend.
The Grady (Louisville, Ky.)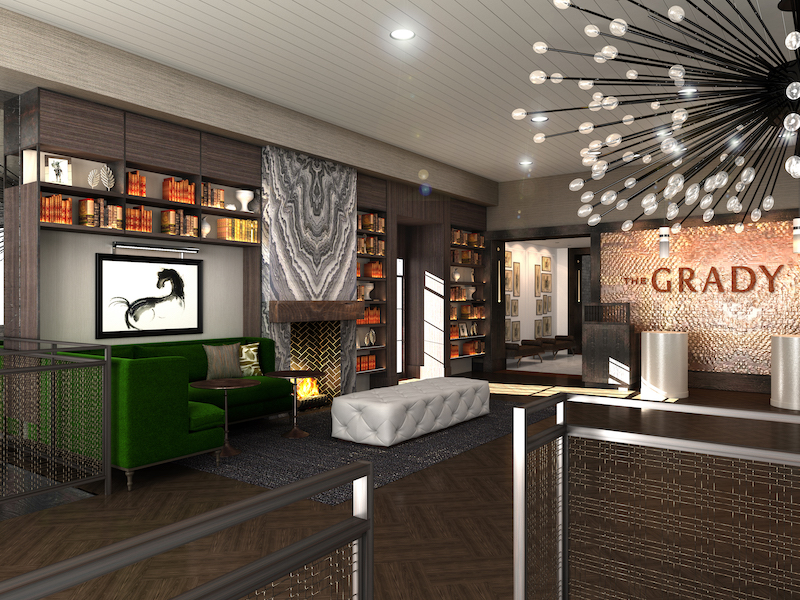 If all you know about Louisville is that it makes bats and hosts a big horse race once a year, might we suggest a stay at The Grady. The new 51-room hotel is set in a 19th-century building that was home to both an apothecary and a very early maker of Kentucky Derby hats. It's also adorned in subtle tributes to the city's history, from horseshoes to bees and butterflies to honor Louisvillian Muhammad Ali. The Grady upholds its building's former lives at The Wild Swann, an ornate cocktail bar named after the Swann-Abram Hat Co. It'll still have plenty of bourbon, don't worry, but also promises to bring downtown Louisville the most innovative cocktail menu it's ever seen.
The Kimpton Goodland Ft. Lauderdale (Ft. Lauderdale, Fla.)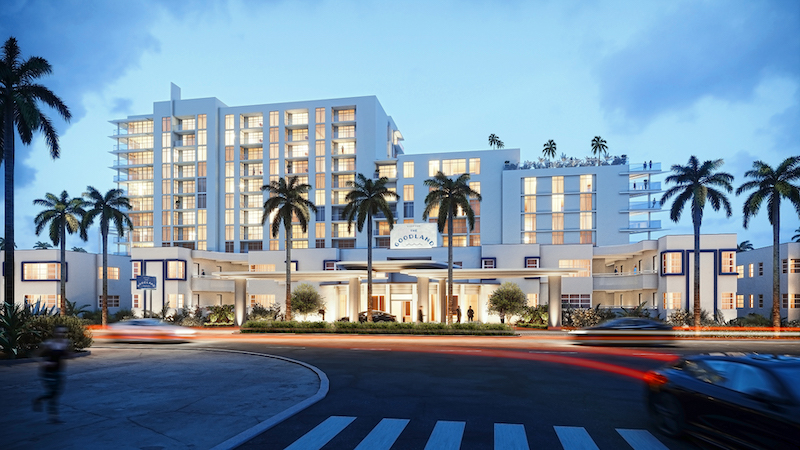 The rehabbed-motel trend takes a Florida turn at this new spot in Ft. Lauderdale Beach, where the city's first year-round resort got a major restoration and was reborn as The Goodland. Art eco and midcentury touches abound at this 96-room resort, where you'll also find swimming pools in a tropical garden and up on the roof. The Goodland is set in North Beach Village, a few blocks off the main drag of A1A. But the hotel has bikes you can borrow, and the peace and quiet is worth the short ride, especially when it ends with a rooftop drink at Good Bar or a farm-fresh meal at Botanic.