It's a creative hub, a glistening beacon of hospitality, an exclusive enclave and a stark juxtaposition in an otherwise rough but rising neighborhood. One of the most buzzed-about hotels in a city full of them, the Bowery Hotel boasts a well-earned towering cultural reputation that has attracted locals and tourists alike, all movers and shakers, to its low-lit digs since its opening in 2007. Fifty Grande spoke to a myriad of personalities, from employees to guests and historians to journalists, to talk about the neighborhood's evolution, what sets the hotel apart and to muse about its place in culture. "It's the place to go if you want to be seen."
Ryan Thomas Roth (philanthropist, guest): To me, the first thing I think of when I hear the name Bowery Hotel is old New York and real charm. It's eclectic in the best possible way.
Matt Rogers (actor, comedian, culture commentator, guest): It's definitely a vibe.
Greg Young (co-host, The Bowery Boys podcast): The Bowery Hotel is one of the first places that formed that myth about the neighborhood it's in. It was one of the first places here that had a real cache behind it and a real force of personality and funding. It's certainly not the only or first hip place, but it embodies that new dichotomy. It's an interesting flip side to what the Bowery has been throughout its history. The neighborhood is famous for not being chic.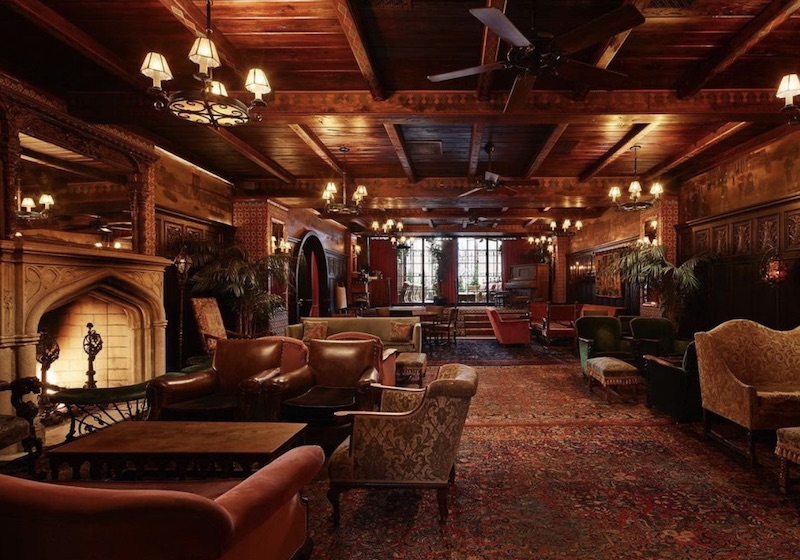 Domingo Zapata (artist, former resident): The people who live and stay at the Bowery Hotel are a combination of artists, actors, musicians, painters, photographers. It's a center for creativity and inspiration. The partying there is good, too.
Noah Jay (real estate agent, guest): Honestly, when I think of the Bowery Hotel, I think of sitting in the backyard of the Bowery, smoking a cigarette, watching people get into their Escalades. My friends who usually stay at the Bowery are usually rich and are somehow related to fashion, art or music.
Domingo Zapata: It's a five-star hotel next to a methadone clinic and a homeless shelter, so the kind of people you see there is pretty much anybody. You can see a celebrity or you can see somebody shooting up. That's what's crazy about this part of town and the hotel itself. But almost everybody who's anybody will go to the Bowery at some point.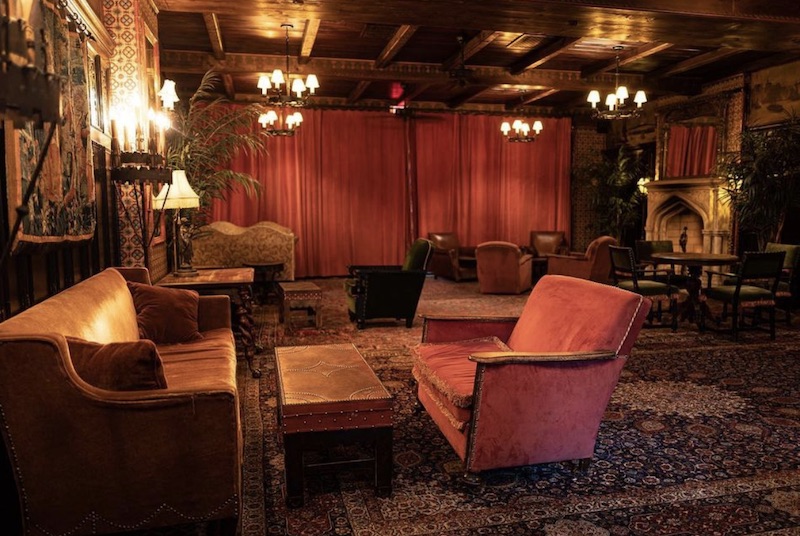 An urban evolution
The unique aspect of the Bowery Hotel is the neighborhood's formerly seedy reputation. But before things got rundown, the area was actually a working-class immigrant community.
Greg Young: I've actually done a few podcasts about the neighborhood. The name "Bowery" traces back to the Dutch, New Amsterdam period in New York. It's a distortion of the Dutch word for "farm road" because there were Dutch farms there. Peter Stuyvesant owned all of the farm properties, which was basically the East Village and above. In the 19th century, when the city grew off the island, the wealthy neighborhoods used to be aligned on Broadway, which is where you wanted to live. The Bowery was associated with the new arriving immigrant groups, like the Irish and Germans. So it became associated with taverns, brothels, dance halls and beer gardens for decades.
By the 20th century, those immigrant groups moved elsewhere in New York City and the area became skid row, with the only hotels to speak of were the neighborhood's infamous flophouses, including the Sunshine Hotel.
Greg Young: The seedy reputation becomes fertile ground for artists to come in, so in the '70s you have CBGB, for instance, or rock clubs and off-off-Broadways because the rent is so low. You have the seeds of culture there, and what's important for the Bowery Hotel is that because of those seeds an art and music scene develops and makes those places desirable. In the '80s it wouldn't be uncommon to see Keith Haring or Jean-Michel Basquiat painting in the neighborhood.
Building on that desirability and to capitalize on the creatives who began to flock to the neighborhood, the Bowery Hotel opened its doors in February 2007, the brainchild of New York City hospitality veterans Sean MacPherson and Eric Goode. From the world of chic hospitality, they're also behind the Big Apple's popular haunts Jane Hotel, Maritime Hotel and the Waverly Inn, to name a few. Despite its appearance as an aging building inside and out (and even a stone marker that says 1954), the building the Bowery Hotel calls home was actually constructed between 2002 and 2004, taking the place of a garage.
"The location depends on your perspective," wrote The New York Times, heralding its arrival. "It's either next door to a drug rehab center, a men's shelter and a Salvation Army shelter. Or it's near the shuttered CBGB, a rash of shiny condos and a fashionably seedy corridor between the East Village and NoHo." The hotel's design scheme mimicked the layered history of the neighborhood.
Eric Goode (co-founder, Bowery Hotel): [The hotel took on a more] faux old-world direction. It's not the most inventive thing to do, and we struggled with it. At one point, we wanted to make it a very modern — a Japanese hotel. But this won out. Maybe it was the comfort of knowing that this kind of thing — the comfort of the old shoe — works.*
Sean MacPherson (co-founder, Bowery Hotel): I don't want to come across sounding virtuous and hollow, but the Bowery Hotel was designed to be a notch more adult than our other properties. I actually pleaded with all the partners: Give me an opportunity to not turn this into a nightclub. I didn't want a hotel that felt like when you checked in, you were checking into a nightclub. That's why there is no music in the lobby and yet it's always packed.*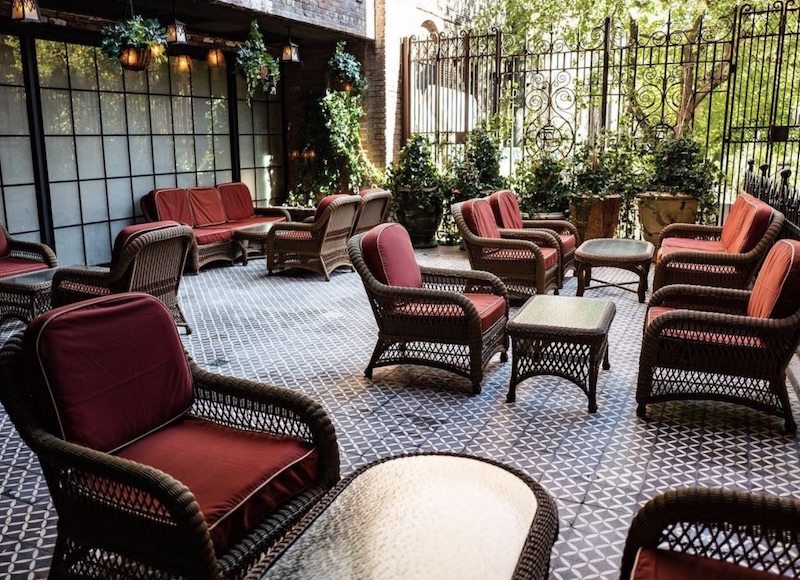 Ryan Thomas Roth: Walking in there, you can feel the history in the walls. You can feel all of the amazing stories. In the absolute best way, it feels like a haunted house that isn't haunted.
Ilana Kaplan (music journalist): I think there's a Victorian type of quality to the furniture and that's what kind of gives it a little bit of refined edge. It's very low-lit in the lobby and gives you this sexy vibe even though you're in the lobby of a hotel. I think that's what makes it hip and gives it that cache. It does feel a little bit naughty, even if you're just there for a work meeting. It feels like you're going somewhere a little more exclusive.
Matt Rogers: You have to love when New York is obsessed with old Hollywood. It's just so funny to me, because it has this L.A. vibe. Cobwebs are just waiting to spring up on the lamps, it's just such a vintage Hollywood feeling.
Noah Jay: It's dingy-chic.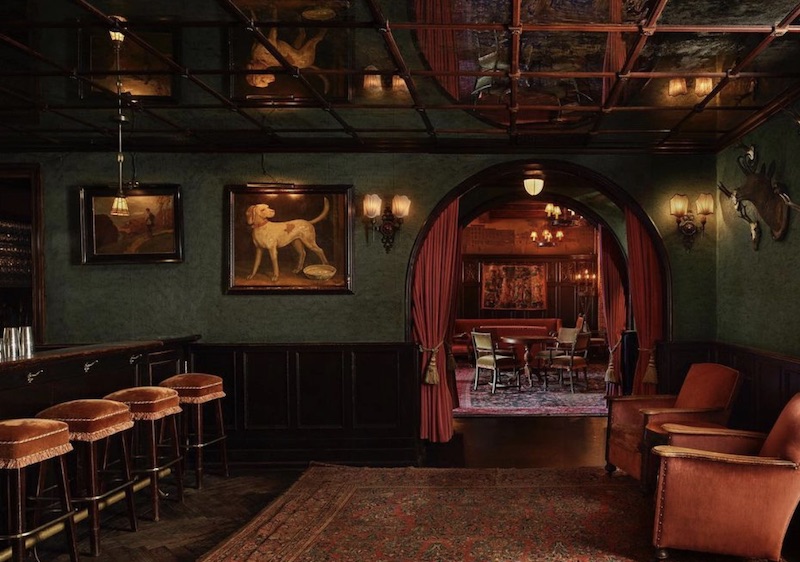 Greg Young: I do appreciate any place that makes some attempt to create a historical environment. It's not some chic club with silver finishes. They're going for a specific look; they're not stupid. They know that one of the drawing powers of New York is its history.
Matt Rogers: It's definitely dim in there, because now staying in a nice hotel in New York means that you can't really see where you're going. So it delivers on that promise.  The rooms aren't big, because it's New York. You're not paying for space, you're paying for location. You could get a bigger bed and space, but you can't get that vibe or that location.  
Checkin: tales from the Bowery
Whether running into a major celebrity or having the time of your life with friends, the Bowery Hotel's unique character is known to facilitate memorable experiences.
Matt Rogers: When I first was invited to come to the Bowery, it was from my most chic friend who is New York culture, Greta Titelman. I get there and it's the vibe where you have to tell a maître d' that you're meeting someone. I walked over to her and the first thing she says is, "Jon Hamm is over there playing Candy Crush on his phone." And I turn around and there's Jon Hamm in his little hat playing Candy Crush. Those were my first seconds of being at the Bowery.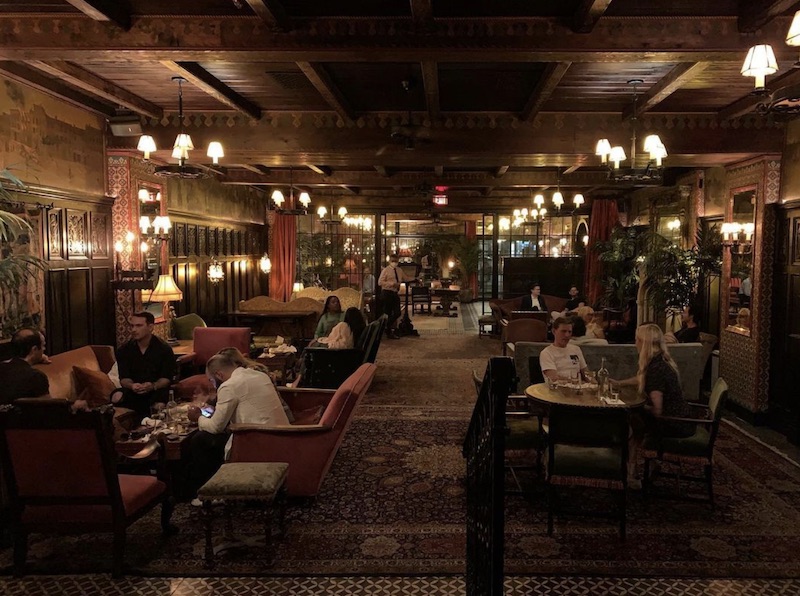 Domingo Zapata: I lived there from 2011 to 2014 and then I moved to a townhouse in Gramercy Park. But those two and a half to three years were magical. I think those were great years for the hotel, and the art business in New York was booming. How it happened was, I used to live on Lafayette, which is not far, so I used to go to the Bowery Hotel just for drinks. And then I found out that the top three floors were condos and they were available for rent. I thought, "Oh shit, this is pretty interesting." I went to see it and I fell in love. First of all, the views from the apartment are incredible. You have 360-degree views of the city. I actually painted the door of the elevator on the 17th floor, which is still there. I painted the walls. Actually, the whole apartment I painted.
Leo Jacob (director of sales and marketing, Bowery Hotel): People have a lot of choices on where and why to stay in a place; I think that our repeat guests come back because of the way it makes them feel to be here. The fact that we have many of the same guests staying with us since we opened our doors 14 years ago is a testament to the memories they have forged at the Bowery and, well, why disrupt that flow if it's working out? At least that's my opinion.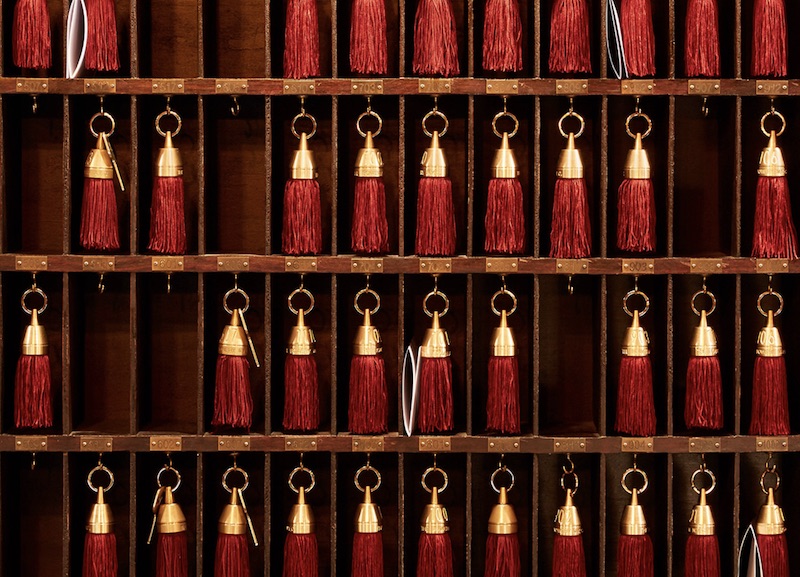 Ryan Thomas Roth: One of my first memories was when a friend was staying there. I was 18 at the time and getting a real key at the front desk is what really popped out to me, I loved that. It sends a message that it's a real, true, old, charming hotel. The rooms have such character.
Ilana Kaplan: I went to a wedding there and it was a refined, cool-girl, New York space. The actual ceremony space was indoors. It's very wooden and it feels a little church-like. There's long tables in an event room.
Ryan Thomas Roth: A friend of mine had the biggest crush on this random hockey player. One night she was sitting there and he walked in as she was walking out and they bump into each other. He was like, "Whoa, excuse me," and wound up getting her number. What were the chances she'd run into her random Canadian celebrity crush? Of course it was at the Bowery.
Domingo Zapata: When Hurricane Sandy hit, we didn't know what to expect. I, like many other people, threw a party. I was on the 17th floor. Then the blackout came and a lot of the people couldn't leave, so we were trapped in there for a couple days. What was crazy is that when it went dark, the Bowery street is a main artery for New York City, so that street is busy 24/7. But during the hurricane and blackout, there was nothing. And then it was dark. I kept looking at it from my apartment thinking, "Wow, if the power doesn't go back on, things are going to get nasty." Because you could feel the energy was drained. The elevators began working after the first day since they had a generator, but it was creepy.
Greg Young: When you walk around the Bowery today, it's a whiplash. You have the hotel and museums and art galleries and trendy Michelin-star restaurants, and then you have vestiges of the past like the Bowery Mission. Now it's weird to think of the neighborhood without that component, and I think people fear that it might open the door to places that are even more prohibitive.
Immortalized in song (Kygo and Selena Gomez's 2017 hit "It Ain't Me" repeatedly mentions the hotel), booked by Paul McCartney for a stateside wedding bash to Nancy Shevell or found in the liner notes of Taylor Swift lyrics, there's no question the Bowery Hotel is the mecca for the modern-day music industry in New York City.
Domingo Zapata: There's so many people I've seen, I don't even know who to pick out.
Illana Kaplan: I was asked to interview Ryan Tedder from OneRepublic about five years ago. It was during the day and empty, but he was definitely full of himself. He was super drunk-slash-hungover and was wearing sunglasses the whole time. He sat outside and was like somebody trying to be really cool at the Bowery Hotel. But I did meet one of my really good friends there. We were both waiting to interview Ryan and he was running super late, so we were both sitting at the bar. We realized we had friends in common and both bonded over what was a not-so-great experience with Ryan Tedder.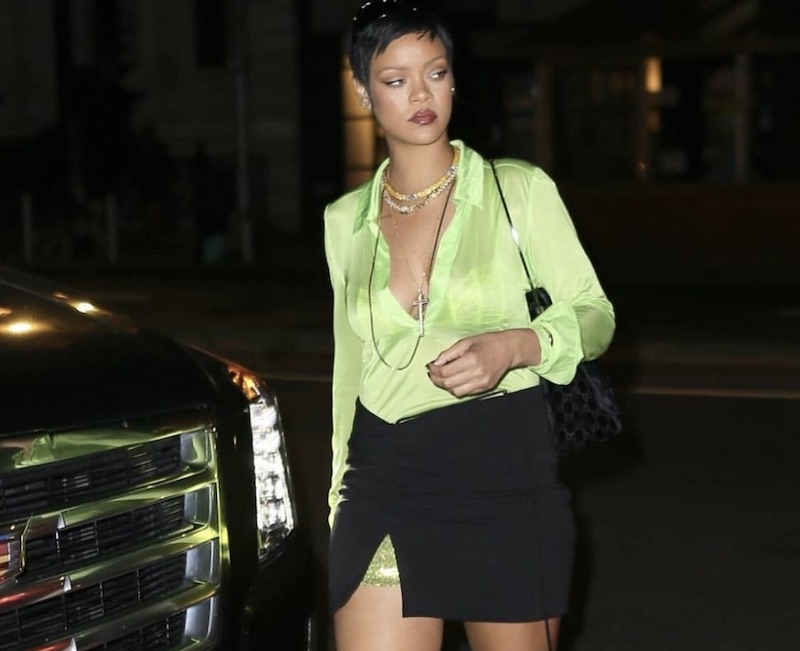 Noah Jay: One time I was sitting out there in the backyard with my friend who was staying there and the Jonas Brothers sat down next to us. They were trying not to be seen but also being very seen.
Illana Kaplan: I interviewed AlunaGeorge and Michelle Branch there. I also interviewed Ashlee Simpson and Evan Ross there, and they had staged paparazzi outside showing them going in and out of the building. They went in and out of the building a couple of times to get the photo.
Ryan Thomas Roth: I've seen Miley Cyrus there. I was walking in for a drink and she was walking out to perform on "Saturday Night Live." I was like, "Whoa, wait a second."
Illana Kaplan: Joe Alwyn chose the name William Bowery when he was listed as co-writer on Taylor Swift songs after the Bowery Hotel. There's been speculation it was because their first outing in public was at a Kings of Leon show at the Bowery Hotel.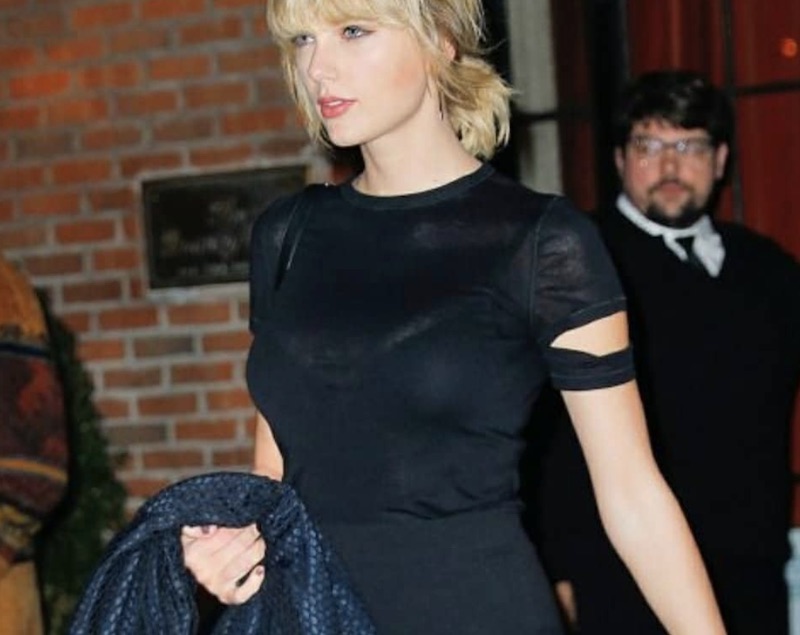 Noah Jay: The hotel itself has a vibe of having a good time and also feeling a little bit exclusive. I also think of Gemma on the corner, which is another experience.
Gemma, the hotel's resident restaurant, is an Italian trattoria that opened alongside the hotel in 2007. And yes, its Google description cites not only its red-sauce fare, but its people-watching.
Samir Jahdadic (general manager, food and beverage director, Gemma): The first time I walked into Gemma, I was blown away with the ambiance of the restaurant. Rustic interior with perfect lighting, dripping candles and a cool crowd having a good time. It is a winning formula for a successful restaurant.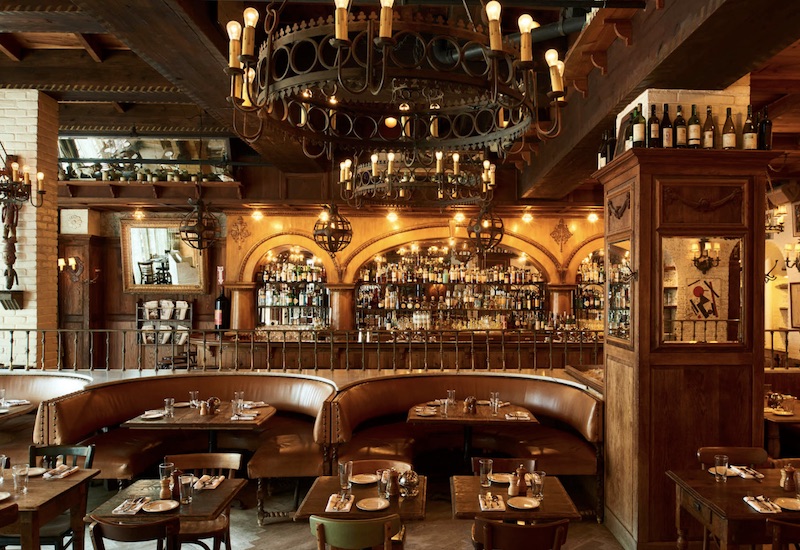 Ilana Kaplan: Gemma is such a scene. All of the celebrities go there; you always see it on accounts like Deux Moi. Out of all of the places people of a certain social stature gravitate toward, Gemma is one of those places. You go to kind of be seen and be cool.
Samir Jahadic: I always thrive on good service, which is becoming obsolete in this city. The new generation of servers in this industry are becoming just order takers, without an eye for detail and an adequate knowledgeable service.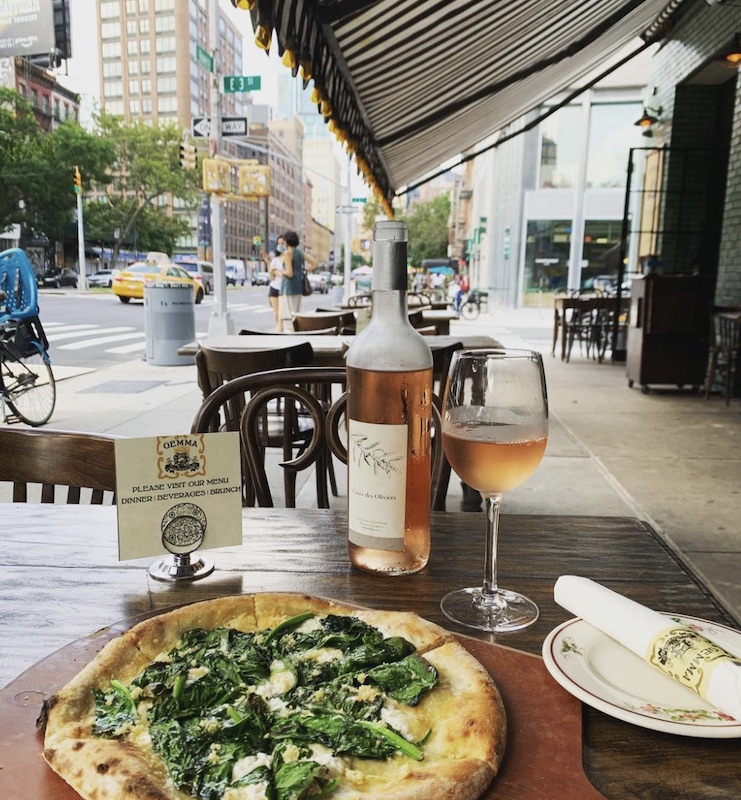 Ryan Thomas Roth: The bar downstairs is everything. If I'm ever asked out on a date and they suggest the Bowery I think, "Yep, this is a good one. They know what they're talking about."
Greg Young: It's overpriced, but whatever. Would it be the place I went to get a million drinks? No.
Domingo Zapata: I would eat downstairs and hang out there all the time, or bring the food up. They have a drink called the Monte Carlo, and that was my drink. You have one of those and you're happy. You have two, you are very happy. You have three, you're in trouble. I don't even remember what's in it; I think it's a whiskey-based cocktail. It's great and very powerful.
Checkout
Greg Young: I always say that if I were the person I was 20 years ago and saw the neighborhood today, I might be kind of disgusted. But as I've gotten older, I love drinks at the hotel and the museum in the area. The Bowery Alliance is attempting to create a Bowery historic district, trying to fight against real estate development. So in 20 years' time, the Bowery as a neighborhood is going to become so completely unaffordable for everyone. Or it's going to go back to a kind of normalcy, and I think that's what will happen.
Domingo Zapata: It was really sad to move out. I sometimes think I want to go back. The Bowery became my city.
Leo Jacob: I get asked about "What makes the Bowery Hotel so special?" quite often and I believe the answer is that the hotel takes on its own identity in the eyes of the beholder. We have all sorts and types staying here, from all different spectrums of industry and backgrounds; they all walk through our doors and the hotel becomes whatever it is they are looking for.
Matt Rogers: The last time I was there, I was having dinner and waiting for two friends who I invited, and thinking to myself, "Am I now the chic friend?" I was like, "Maybe I should go down the street to somewhere less ostentatious." But then I said, "You know, I'm actually cool with being ostentatious right now."
Greg Young: I just find it really cool to be there, to be honest. 
*Eric Goode and Sean MacPherson quotes culled from New York Magazine's 2010 article "Checkout Time is 4 A.M.," written by Jonathan Van Meter.