This story was originally published in the Underrated issue (Fifty Grande #2), available for purchase here.
"It kind of became the foundation of what we now know as Southern cuisine," explains K.J. Kearney, a community organizer and Charleston City Paper columnist, as we discuss Gullah Geechee food. "We're basically talking about an amalgamation of both African and West African cuisines."
Kearney is the founder of #BlackFoodFridays, which he started in April 2020 to help Charleston's Black-owned restaurants get through COVID-19. The idea was simple: ask people to order from Black eateries on Fridays and post about it using the hashtag. It's the type of mission that has renewed meaning in Charleston these days.
For years, the local Black community has argued that the thriving Charleston tourism industry — the one that evokes images of hanging oaks, centuries-old mansions and cobblestone streets — has told only part of the city's story, at the expense of its African American history. In the past few years, Charlestonians have begun confronting long-held insensitivities (at best) and modern racism (at worst), in part, by promoting businesses that authentically depict the area's Black history. Black Lives Matter added momentum to the feelings and forced a new look at Charleston's food, restaurants and attractions.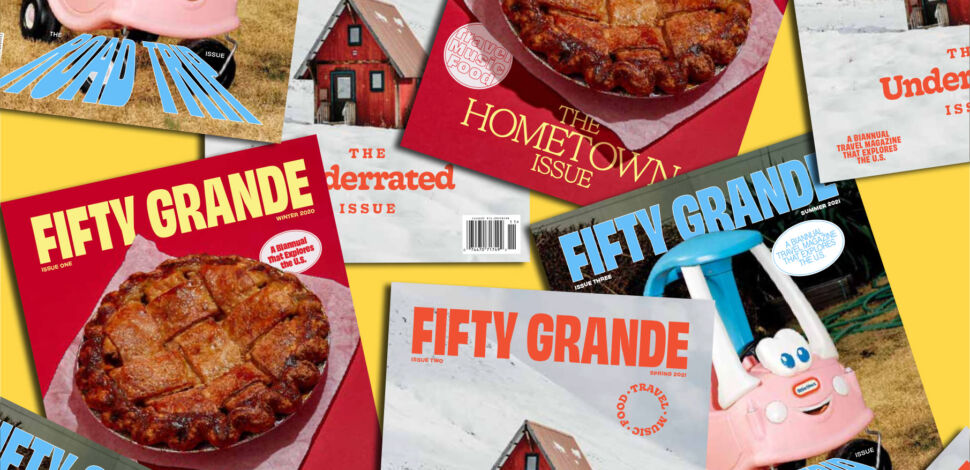 A majority of the discussions surrounding the honest portrayal of the city's history involve the Gullah Geechee community, descendants of slaves who lived and still live in the Low Country of the Atlantic coast, between North Carolina and northern Florida. The population's dishes are a claim to their provenance: The cuisine is heavy on rice, seafood, peanuts, fresh vegetables (okra, yam, tomatoes) and fruits (watermelon, mostly). When asked about the relative scarcity of meat in Gullah Geechee recipes, Kearney points to the direct correlation between African Americans' former social status and the foods they had access to. "Not a lot of slaves had pigs," he explains. "But they could always go fishing and crabbing and shrimping."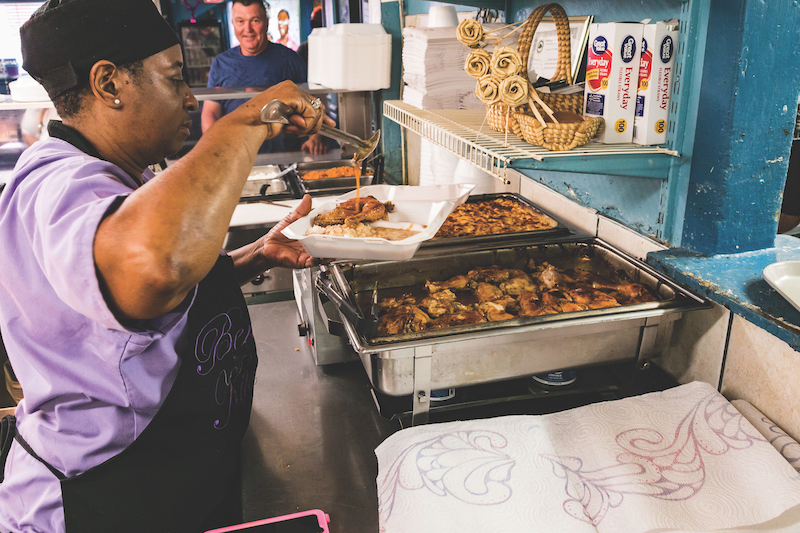 Among the most renowned local Gullah Geechee eateries are Bertha's Kitchen, which serves traditional dishes like crab rice and okra stew; Nana's Seafood and Soul for fish-centric meals; Gillie's Seafood on James Island for soul rolls (fried egg rolls stuffed with red rice, collard greens, pulled pork and pimento cheese); and Hannibal's Kitchen, which, according to Kearney, feels like eating at your mom's dining table. "I will drive downtown to order crab rice and come back home," he says. "It's that good."
But if it's one dish that deserves to be crowned authentic and iconic, it is red rice. A direct holdover of West African jollof rice, red rice is tomato based and usually boasts bacon as a fundamental ingredient. "It's a holy dish," says Kearney. "It's really thought of as an in-the-house dish. It's a dish we've kept for us. You're not going to find a restaurant that sells it every day."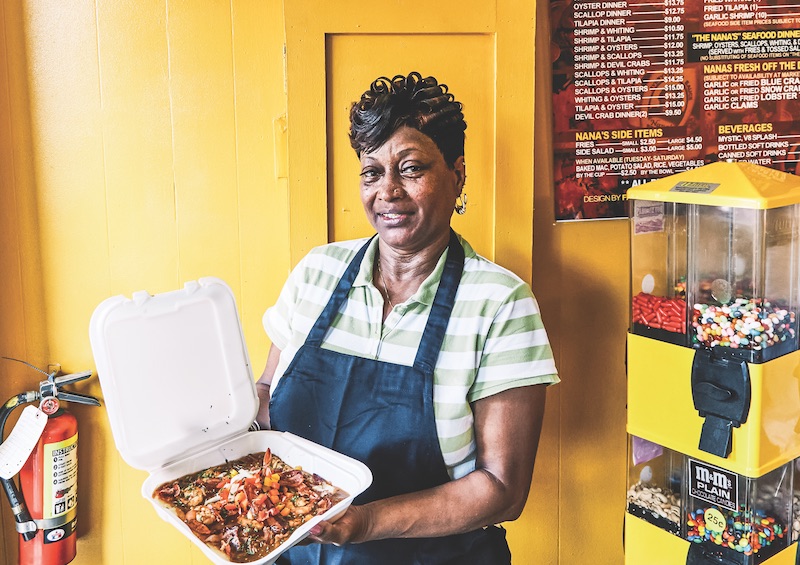 Beyond food, one only needs to look up to glimpse into Charleston's history. "One thing people don't know about the city is that the buildings downtown tell a story," says Joselyn Johnson, market manager at the Charleston Black Expo — an annual three-day local event that promotes economic development through increased exposure for minority-owned businesses. "The architecture was done by a Black and brown community, those who were enslaved, and you see fingerprints from those who laid the bricks."
In addition to Charleston's architecture and gastronomical offerings, prospective visitors would be remiss not to explore the myriad of African American-connected pursuits available in town — including a Black-owned art gallery and a trip to Mitchelville, just outside of the city center.
But despite the plethora of offerings, the majority of tourists visiting Charleston in recent years have delved into Black culture via plantations — which have become a major source of contention both within and outside of city walls. For years, plantations have been popular wedding venues and now represent the crux of the issue when it comes to local tourism: at times appearing to romanticize slavery (or, at the very least, the massive estate that was home to white owners and Black slaves), the destinations have mostly failed to discuss their controversial history with visitors.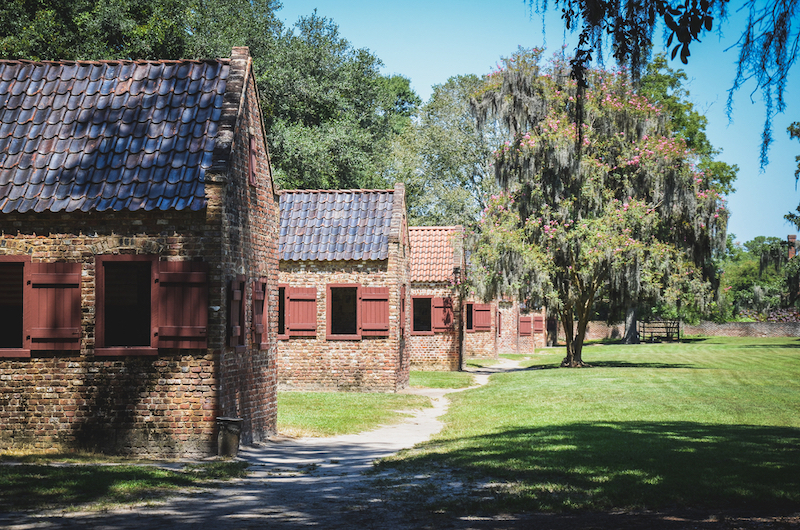 "Plantations aren't something to be glorified but should be educational visits," says Johnson. "We have to talk about it. We need to start having those hard conversations. So, when visiting those plantations, I encourage people to be intentional about learning. Even finding out what families [used to live there] is something important."
Michiel Perry, the woman behind lifestyle brand Black Southern Belle, goes a step further and advises tourists to look past the plantations toward Reconstruction. "I wish there were more sites dedicated to that era," she says, explaining that a proper understanding of Reconstruction would automatically grant knowledge surrounding the period preceding it. In a way, learning about the post-Civil War years, she contends, will help folks grasp the fundamentality of slavery in connection to the nation's, and the city's, history.
Clearly, Charleston is drenched in the sort of African American-dependent culture that doesn't just add character to the town but defines it. So why haven't the city's politicians properly recognized the Black community's role in Charleston? "Think about Southern charm and kindness; for some people, it's just uncomfortable and doesn't feel Southern to talk about the harsh truths of what happened," says Johnson. "Especially in Charleston, where nearly 80% of community people can potentially trace back to an ancestor who was a slave here."
Kearney also thinks that, by not directly discussing the role that local folks played in the perpetuation of slavery, Southerners hope — in some ways — to erase that embarassing part of history. "It's always been a very polite society," he says. "And in that polite society, everybody knew their place."
Things are, however, slowly looking up. "I see small steps," says Johnson. "I feel like, especially in the climate that we're in now, we have an opportunity as people of color to really educate those who have an intention to learn."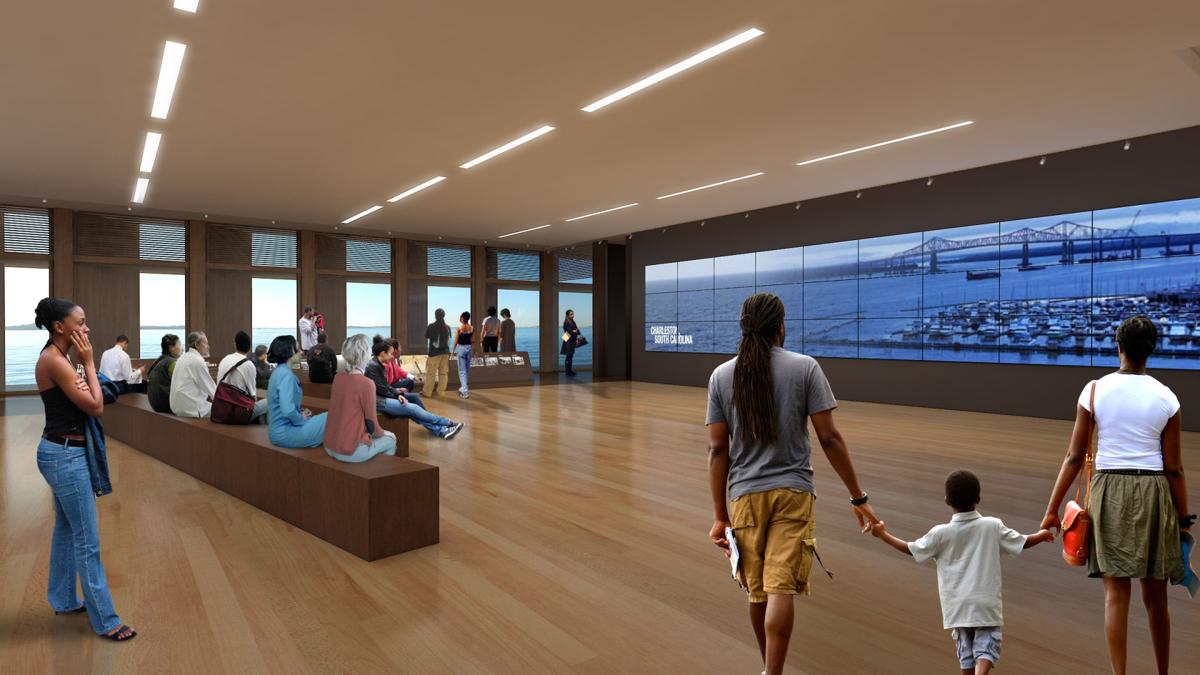 The city's government recently took steps to acknowledge the role of Black citizens in building and defining Charleston: The $75 million International African American Museum is set to open in 2022. It's location will be Gadsden's Wharf, which was the first stop for 40% of the people who were captured and sold into slavery.
As devastating as COVID-19 has been, it has actually helped move the dial forward, according to Perry. "A lot of people that have Low Country roots are moving back down South from New York, California, D.C. and bringing along a renewed sense of interest in different topics and are traveling differently and experiencing different things," she says. "People … want a deeper experience when they're traveling, and they're looking for their version of a positive story, and I think that, especially when it comes to African American history here in South Carolina, they are looking to learn."