While airlines seemingly did their best to make summer travel as unappealing as possible this year, hotels across the country did the complete opposite. From Miami to Seattle, this summer saw a stellar new crop of properties, each one so cool it could be a destination unto itself. Whether it's a nature lodge in the heart of Greenville or glamping in a mountain resort once frequented by Hollywood royalty, the places we welcomed over the past few months are all undeniably cool destinations. Here are the best around America.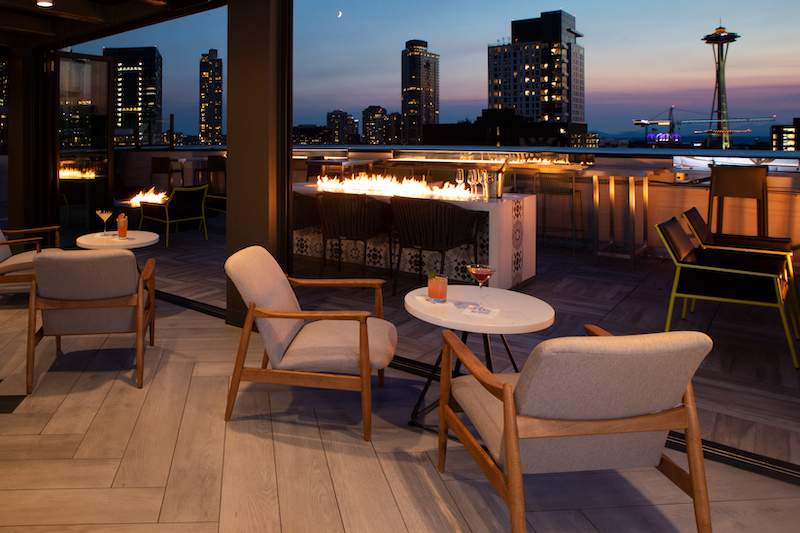 A space-themed hotel seems only appropriate for a property set in the middle of Jeff Bezos' Seattle Amazon campus. The Astra has nods to space exploration everywhere, from moon orb chandeliers in the lobby to astronaut-inspired art on guest room walls. Most rooms have direct views of the Space Needle (get it??), and the rooftop patio at Altitude Sky Lounge adds a live DJ and charcuterie sliced in front of you to that far-out cityscape. It's a much-needed chic property in corporate-filled South Lake Union. If you're doing business at Amazon or just want to be close to Seattle Center, Astra is your new go-to.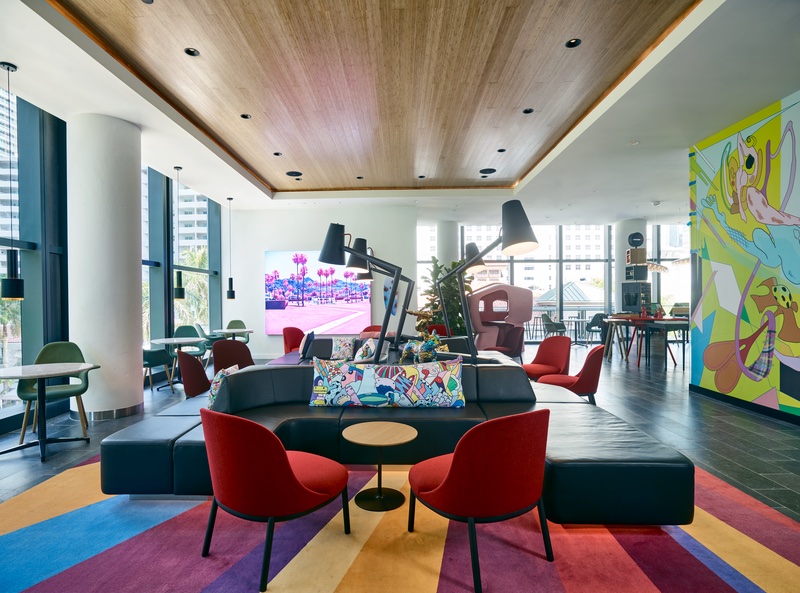 The art-centric Citizen M opened the first of its two Miami locations in the heart of the city's Brickell neighborhood this summer. The hotel is covered in original murals from local artist Jen Stark, making the 20-story high-rise stand out in a sea of glass-and-steel towers. Inside, you'll find more commissioned art from Theresa Chromati and Lakwena Maciver, as well as a pair of public terraces that overlook South Miami Avenue and a small jungle park. In November, it'll open Brickell's newest rooftop bar and swimming pool as well, making the Citizen M an instant destination for tourists and Miami locals.
Desolation Hotel – South Lake Tahoe, Calif.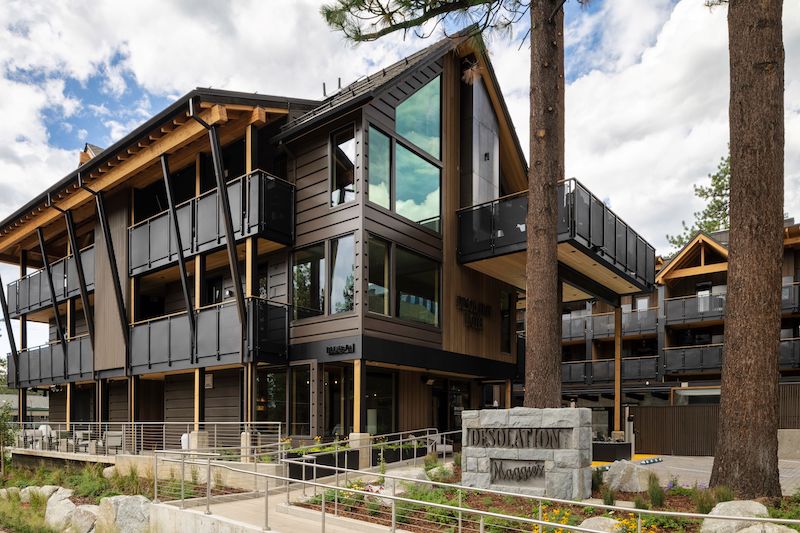 Lest the name make you think the hotel is geared toward the chronically depressed, the Desolation is named after the Desolation Wilderness high in the Sierra Nevada. This modern mountain resort is the picture of natural luxury, where guests can enjoy the private beach along Lake Tahoe, or take a soak in the saltwater pool and jacuzzi. Light woods line all the rooms, combining the aura of a backwoods cabin with the sandy tones of a beach house. The third-story restaurant, Maggie's, offers 360-degree views of the surrounding pine trees and mountains beyond. If you'd prefer the same menu with a view of the pool, Velma's poolside bar brings it right to you.
Eastwind Lake Placid — Lake Placid, N.Y.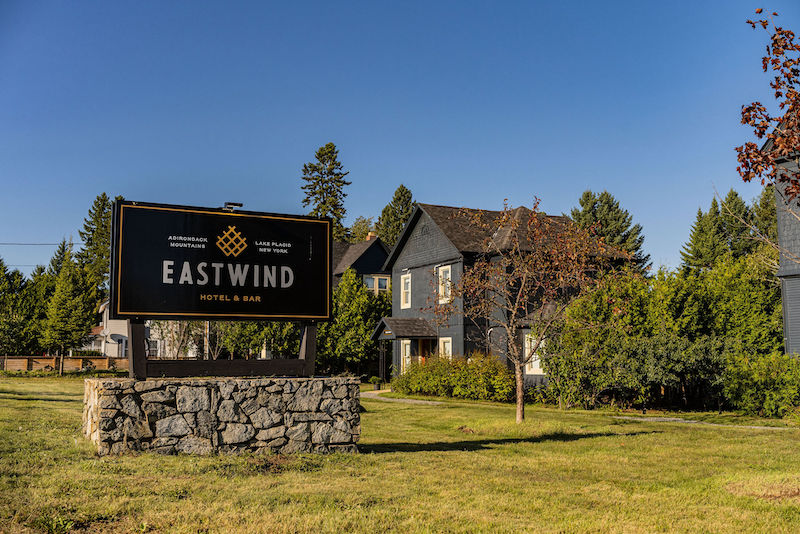 The northeast's coolest new motor lodge-turned-boutique hotel sits on the shores of Lake Placid, where this one-time Catskills motel is now a Scandinavian-inspired mountain retreat. The grounds are dotted with Lushna huts, wooden mini-cabins that invite the outdoors in with giant windows and private patios. Guests can also grab their own food and cook at the communal barbecue area, or gather around a firepit at night and enjoy delicious s'mores. The new pool deck offers stunning views of the Catskills from every lounge chair, ideal for enjoying fall colors with a cocktail in hand.
Grand Bohemian Lodge – Greenville, S.C.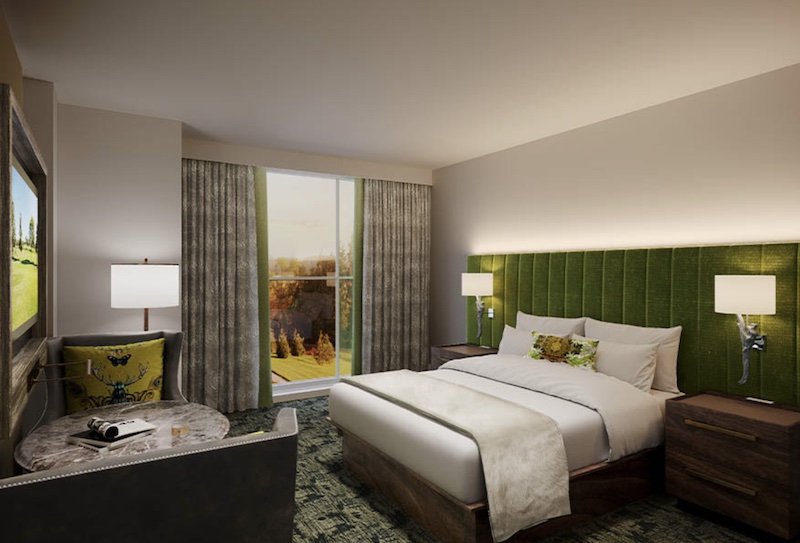 Set beside the iconic waterfalls along the Reedy River and literally blocks from downtown, this urban lodge gives Greenville its first true luxury property. The 187-room lodge feels like an escape into nature, with stone fireplaces and mounted animal heads on the wall. It also boasts an on-site art gallery, a 1,000-bottle wine room and one of the best bourbon bars in the state. Guests can enjoy treetop dining at Between the Trees, where a menu long on grilled meats and New World wine is served with a bird's-eye view of the surrounding forest.
Hotel Per LA – Los Angeles, Calif.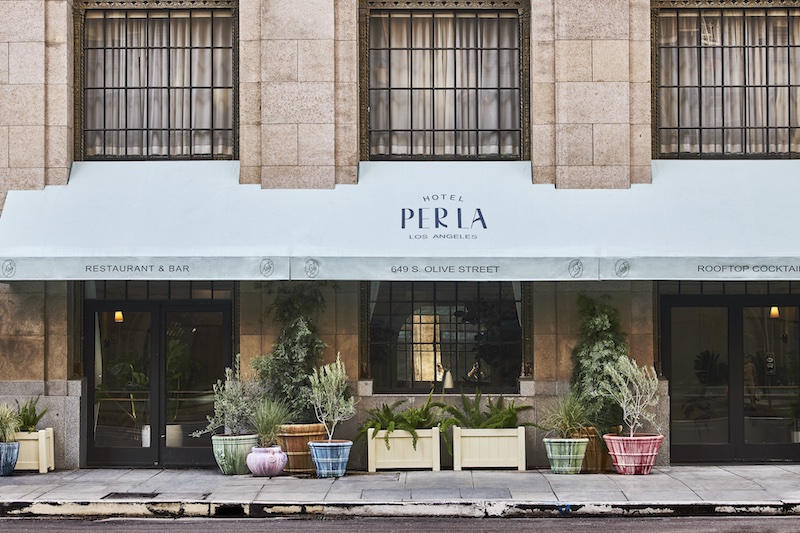 The climate in Southern California is often compared to that of the Mediterranean, and the Per LA plays up the similarities. Set in the old Bank of Italy building in Downtown L.A., the Per LA feels like a trip to a summer home in the Boot. The rooftop pool is adorned in olive trees and aloe plants, and a spacious courtyard is lined in Mediterranean architecture. Bright colors and fresh fruit fill rooms and common spaces, and you'll find light coastal cuisine at both Bar Clara on the roof and Per L'Ora on the ground floor. The place feels so much like a coastal retreat you'll forget you're in the heart of downtown — an especially welcomed feature given how long the drive to the beach can take.
Huttopia – Paradise Springs, Calif.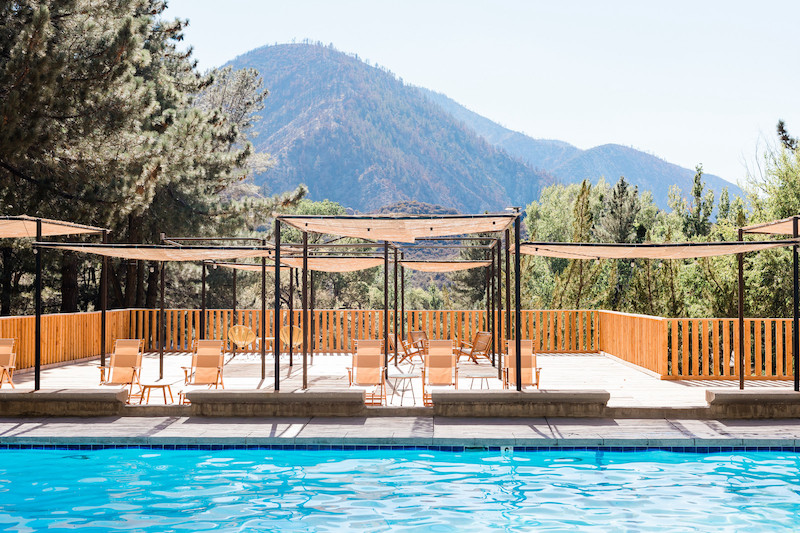 Once upon a time not far from Hollywood, the Paradise Mountain Resort and Trout Club was a movie star escape where Charlie Chaplin cavorted in his private cabin and Johnnie "Tarzan" Weissmuller dove into the pool. Today, it's been re-imagined as a state-of-the-art glamping resort, where tents with electricity, private bathrooms and showers welcome guests to the San Gabriel Mountains. Tarzan's old training grounds are still around, as the spring-fed pool has been restored to its Golden Era glory. And the onsite Café-Bistro offers French breakfasts, homemade pizza and weekly taco specials.
LINE Hotel – San Francisco, Calif.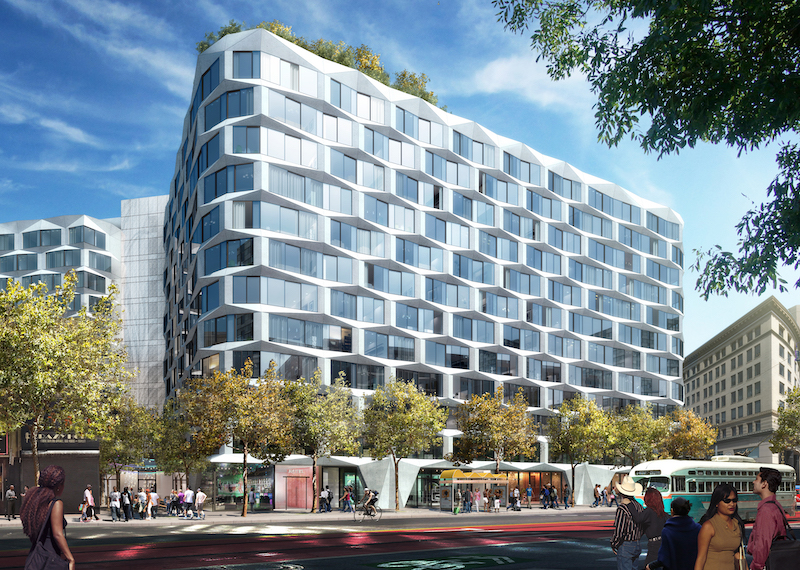 The once-blighted Tenderloin district is now home to this stunning 236-room hotel. The Flatiron-style building has oversized windows in nearly every room and completely immerse guests in the San Francisco skyline. It also brings the neighborhood a soon-to-open rooftop solarium, where the chilly San Fran fog won't deter guests from enjoying cocktails and canapes under a retractable roof. In fact, there are four food and beverage spots here: a ground-floor restaurant called Tenderheart; the rooftop bar and restaurant, Rise Over Run; Dark Bar, your standard hotel bar; and the first offshoot of Los Angeles' cool Alfred Coffee. Later this year, it'll also welcome the local Magic Theatre theater company to its permanent home onsite.
The Local – St. Augustine, Fla.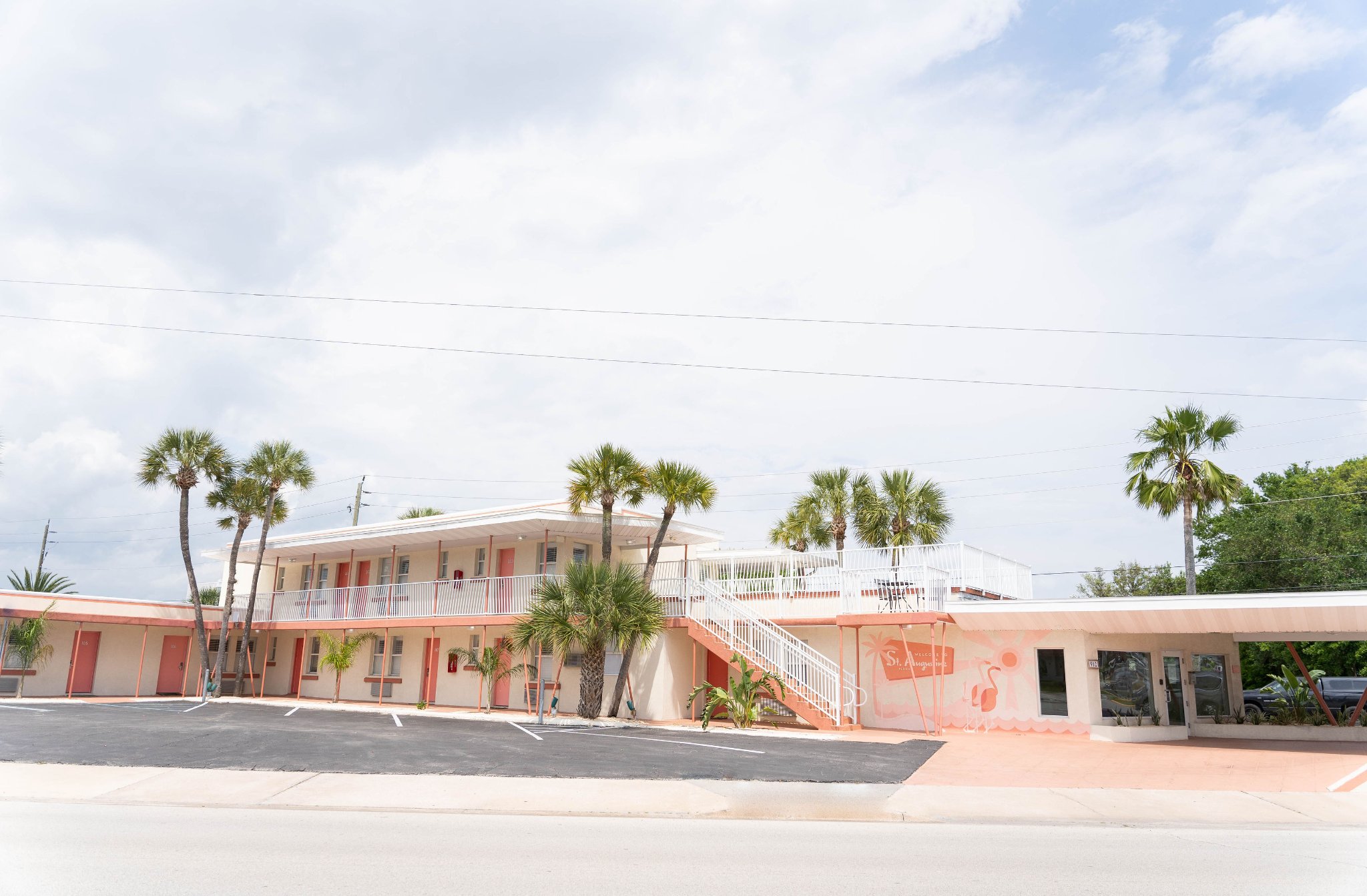 Old Florida kitsch meets digital technology at this recently renovated motel a few blocks from St. Augustine's Old City. You'll be thrown back to beach vacations of your childhood as you step into the white-tile rooms done up in tropical wallpaper, but with linens and bath products that are far superior to stuff you remember from the '90s. You'll also find a pool deck full of pink pinstripes with big, inflatable flamingos, as well as app-based checkin and guest services for the ultimate in modern convenience.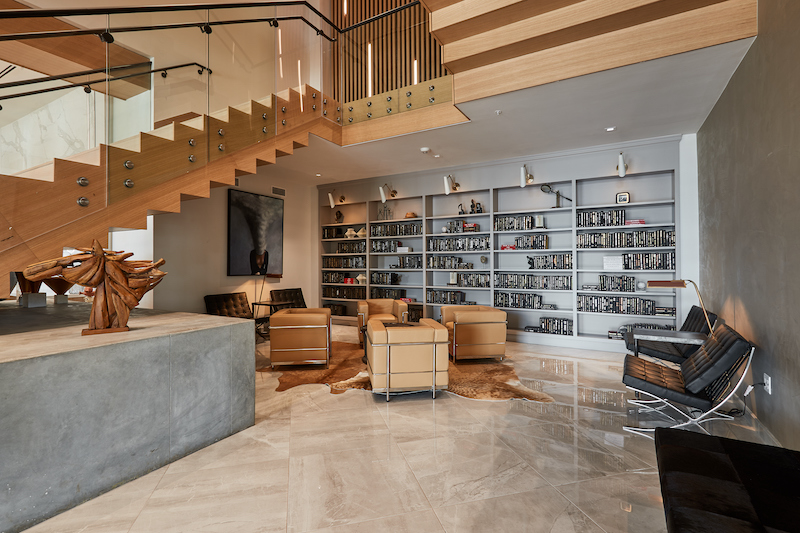 If you've ever traveled to Norman for a University of Oklahoma football game, you know the hotel stock was, well, spartan. That all changed this summer with the opening of the stunning NOUN just across from campus, designed by award-winning architects and constructed by the same firm who built Dallas' AT&T Stadium. Art from all over the world fills the hotel, ranging from an English champagne cart to a restaurant chandelier from Italy. Rooms are large, spacious and Scandinavian minimalist chic. On the food side, the Supper Club restaurant lets visitors indulge in modern takes on Plains classics; expect a lot of bison.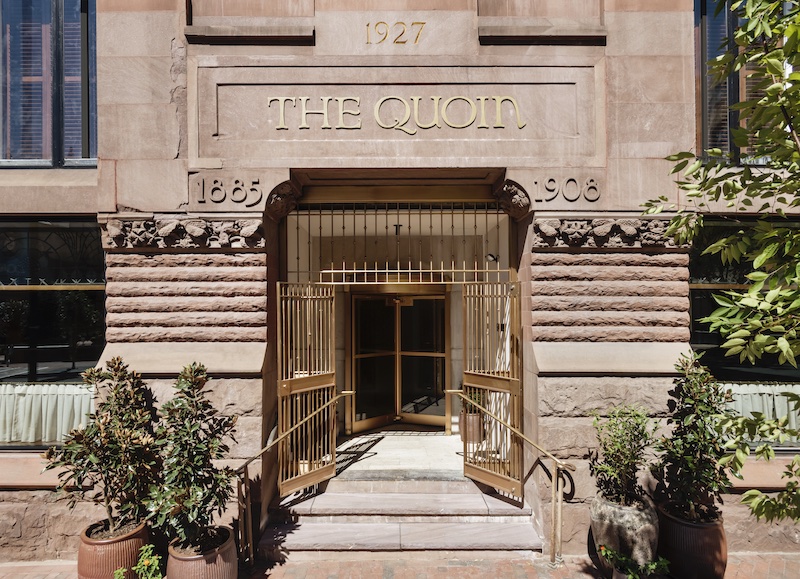 The largest city in Delaware gets its first true destination hotel with this 24-room boutique. In the old, two-story Security Trust and Safe Deposit Co. brownstone, the Quoin packs in the city's first rooftop bar, a luxurious Victorian-inspired lobby and a basement cocktail bar with the original brick ceiling. The common spaces feel like an old mansion living room, with plush furnishings and ornate wallpaper. And the rooms are big and bright, with hardwood floors and imported rugs.