It's summertime, and that means it's road trip season. Time to dust off your sandals, slather on some sunscreen, hog the aux cord and mindlessly snack on pretzels while your friends and family tell you to take your feet off the dashboard. It's time for our favorite road trip movies. Road trips run deep here (we dedicated a whole issue to them) and we reckon there's no better way to prepare for hitting the open road than by watching some of our favorite road trip films — best enjoyed while packing, of course. This list is by no means exhaustive, and you won't find "Dumb and Dumber" or "Almost Famous" here — sorry, Jim Carrey fans. Instead, you'll find some of our favorite love letters to the open road, a place that often represents a transitional period in the character's lives, and a friendly reminder that it's as much about the journey as it is about the destination.  
"Due Date"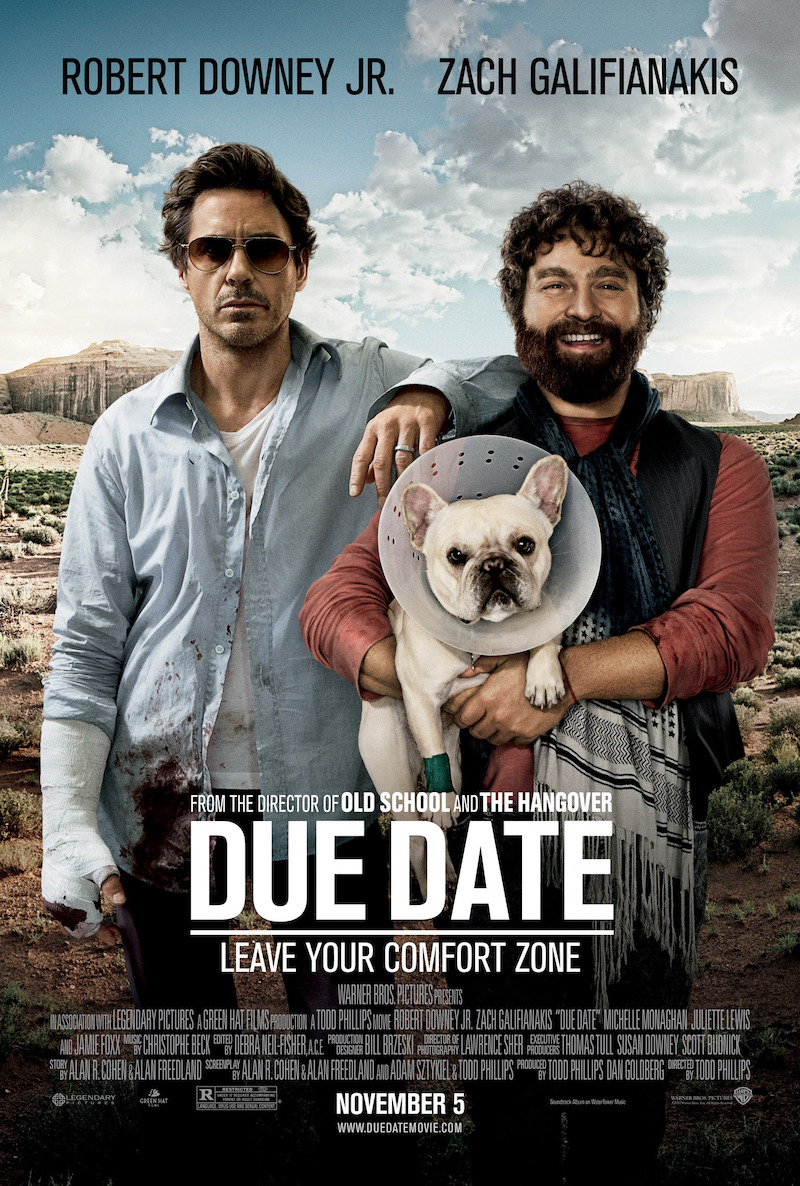 Even if you haven't seen "Due Date," you've likely seen shades of it in other road films ("Planes, Trains and Automobiles," for example). Originally released in 2010, "Due Date" is a buddy comedy that follows straight-laced Peter Highman (Robert Downey Jr.) and quirky-meets-loveably annoying Ethan Tremblay (Zach Galifianakis) on their journey to Los Angeles from Atlanta. Peter is on his way home to watch his wife, Sarah (Michelle Monaghan) give birth to their son, while Ethan is on a quest to make it big in Hollywood alongside his French bulldog, Sonny. The pair first meets at the airport and, after they're both placed on a No Fly List, agree to drive together to L.A., running into plenty of obstacles along the way. Hijinks ensue and what starts as a disdain-filled journey blossoms into a beautiful comradeship, reminding us, once again, that it's really about the friends we make along the way. Danny McBride makes an appearance along with Jaime Foxx and Juliette Lewis, and the soundtrack is stacked with anthems by time-appropriate bands like Fleet Foxes and Band of Horses. If you're looking for a deep and enriching story, look elsewhere, as the charm of "Due Date" is a feel-good story dotted with plenty of laughs.
"Easy Rider"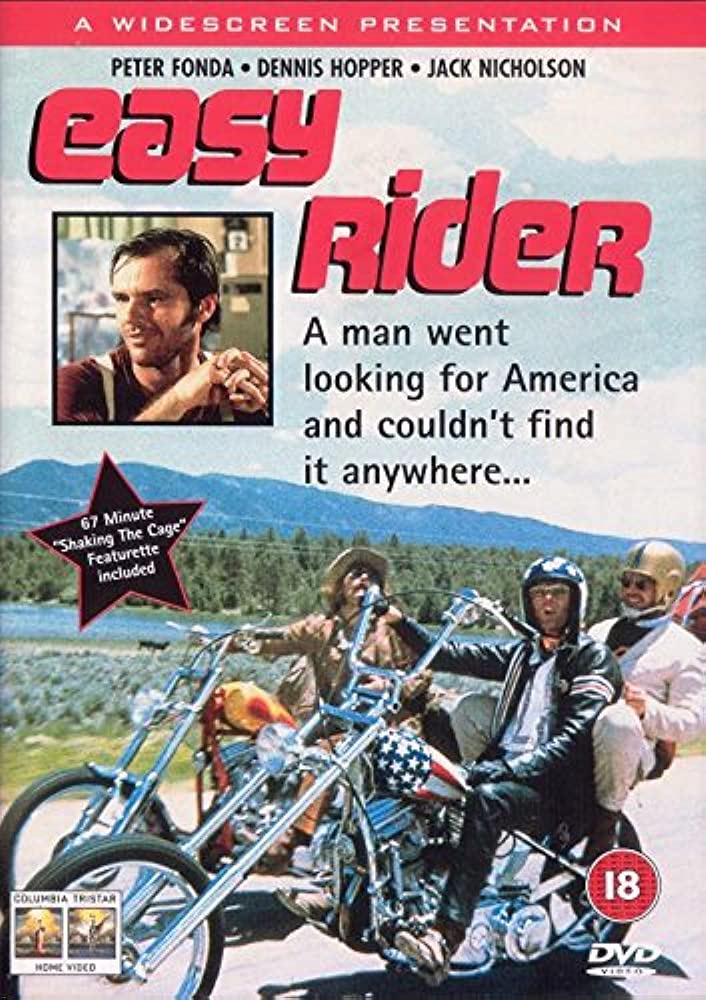 "Easy Rider" was released in 1969 at the tail end of the free-loving '60s and was one of the first movies of the New Hollywood film era alongside other classics like "Bonnie and Clyde" (a great road movie in its own right), "Night of the Living Dead" and "Rosemary's Baby." Filmed by Dennis Hopper, "Easy Rider" sees Hopper and Peter Fonda set out on motorcycles with gas tanks full of cash (seriously) as they travel from California, through the desert, to New Orleans in search of a new American dream. The duo make unlikely friends and establishment foes while experimenting with drugs and looking for enlightenment. Jack Nicholson stars in his breakout role as an alcoholic lawyer who learns the meaning of the word "dude" from Peter Fonda, and the soundtrack is like "Point Break" meets the 1967 Monterey Pop Festival. It's an iconic homage to the hippie movement and the open road.
"It Happened One Night"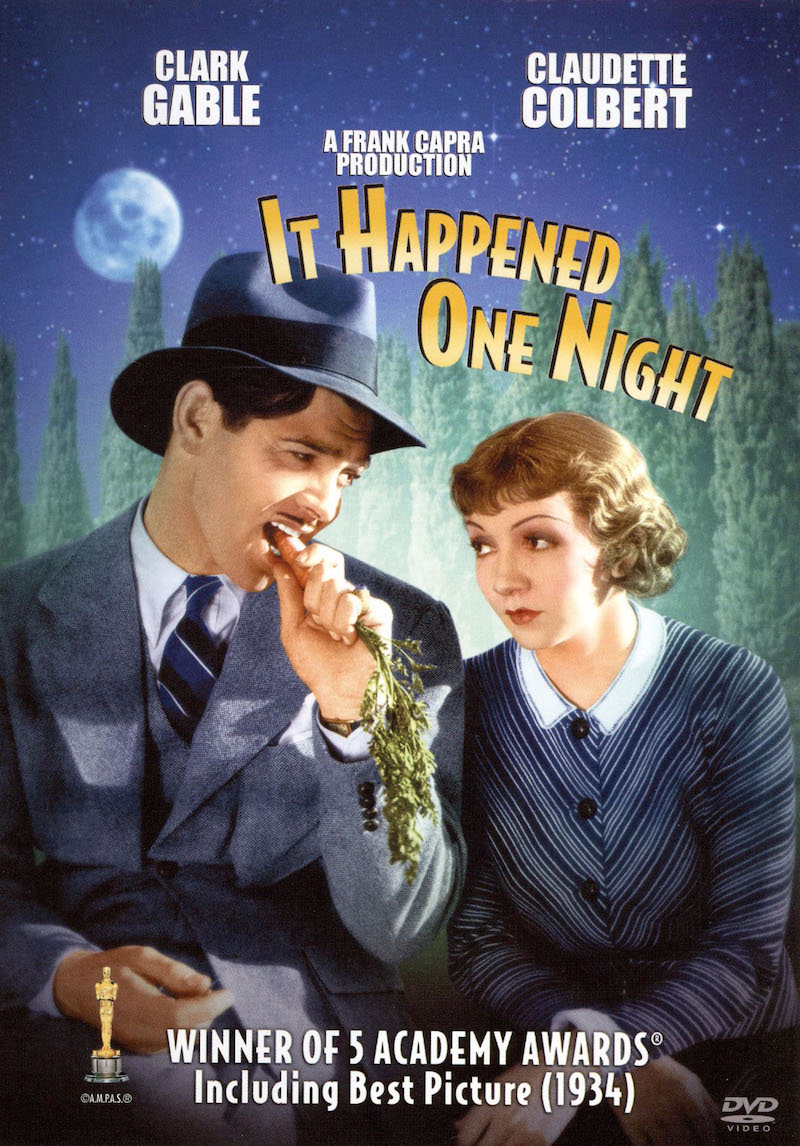 "It Happened One Night" is the Big Kahuna of all road trip movies. Directed by the legendary Frank Capra, the movie was released in 1934 and was the first of its kind, a pioneer of both road films and screwball comedies. It's a romantic comedy about what happens when a coddled heiress named Ellen Andrews (Claudette Colbert) meets Peter Warne (Clark Gable), a brazen journalist, while on a bus trip from Miami to New York City. Like all great love comedies, the pair hate each other at the beginning, but fall in love as each of their modes of transportation become increasingly unstable. There's a famous hitchhiking scene where Claudette Colbert's character shows her leg to get a car to stop — controversial at the time — and Clark Gable's character insults his editor by calling him a "gashouse palooka." Oh, and did we mention that "It Happened One Night" ended up winning Best Picture, Best Director, Best Actress, Best Actor and Best Screenplay at the Oscars when it was released? Look out for the underrated, yet hilarious "piggyback riding" scene when you tune in.
"Little Miss Sunshine"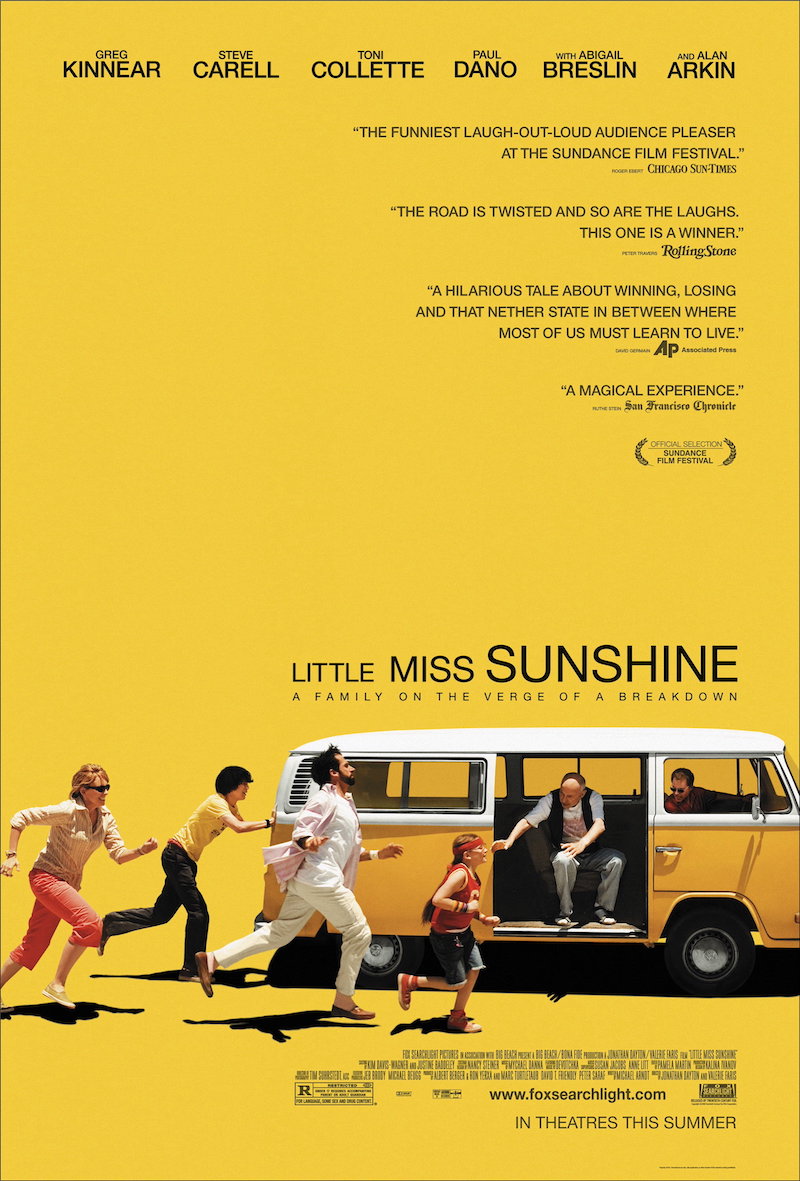 It's been nearly 20 years since "Little Miss Sunshine" was released and, aside from that making us feel very old now, we're firm believers in the staying power of this family road dramedy. The ensemble cast is stacked with big names like Paul Dano, Steve Carrell, Toni Colette, Abigail Breslin, Greg Kinnear and Alan Arkin. They all cram inside a lemon yellow Volkswagen bus for much of the film as they travel through the United States to the Little Miss Sunshine beauty pageant in California, where the seven-year-old Olive Hoover (Abigail Breslin) is competing. The family is dysfunctional, kooky and endearing — which we love — and each character's delusions and shortcomings slowly reveal themselves on the road. As their walls break down and their insecurities are exposed, the family unites as one under a blanket of weirdness and love. It's a sweet and tender reflection on families and the American landscape.
"Midnight Run"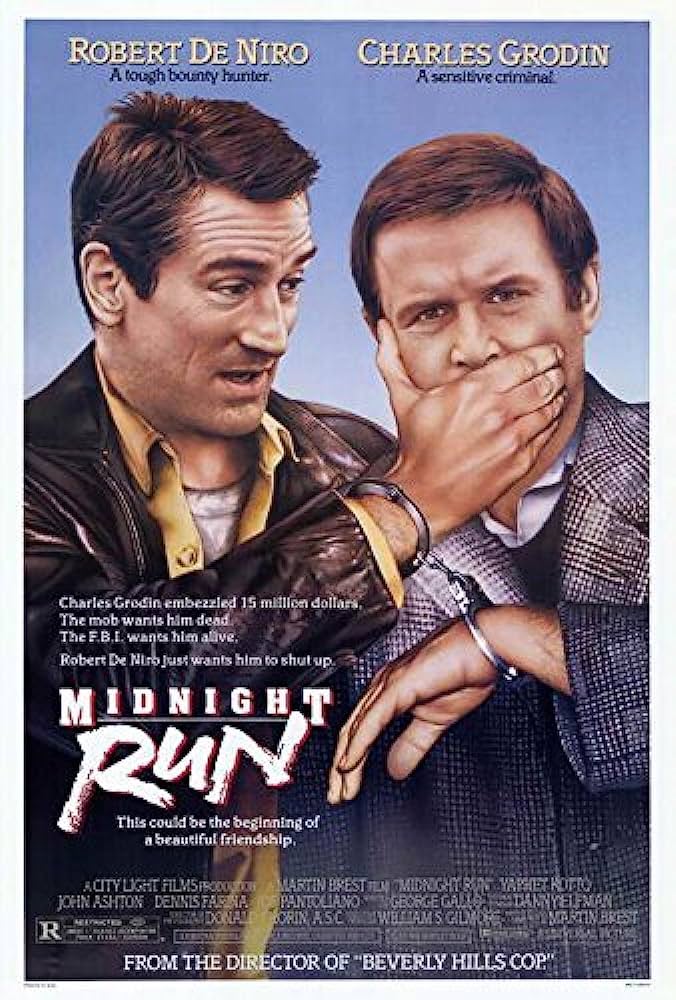 "Midnight Run" is the kind of movie we find ourselves revisiting time and time again. It's a punchy, action-packed comedy-meets-thriller about what happens when you steal from the mob. Spoiler: It's not a good look. Robert De Niro plays a bounty hunter named Jack Walsh who's hot on the heels of Jonathan Mardukas (Charles Grodin — whom you may know and love as the dad from "Beethoven"), an accountant who embezzled money from a mobster named Jimmy Serrano (Dennis Farina). As De Niro escorts Grodin back to L.A., the two form an unlikely friendship as they're trailed by the FBI and mob. It's classic '80s cinema and the perfect road comedy for anyone who wants to watch De Niro, Grodin and Farina in roles they were each born to play.
"O Brother, Where Art Thou?"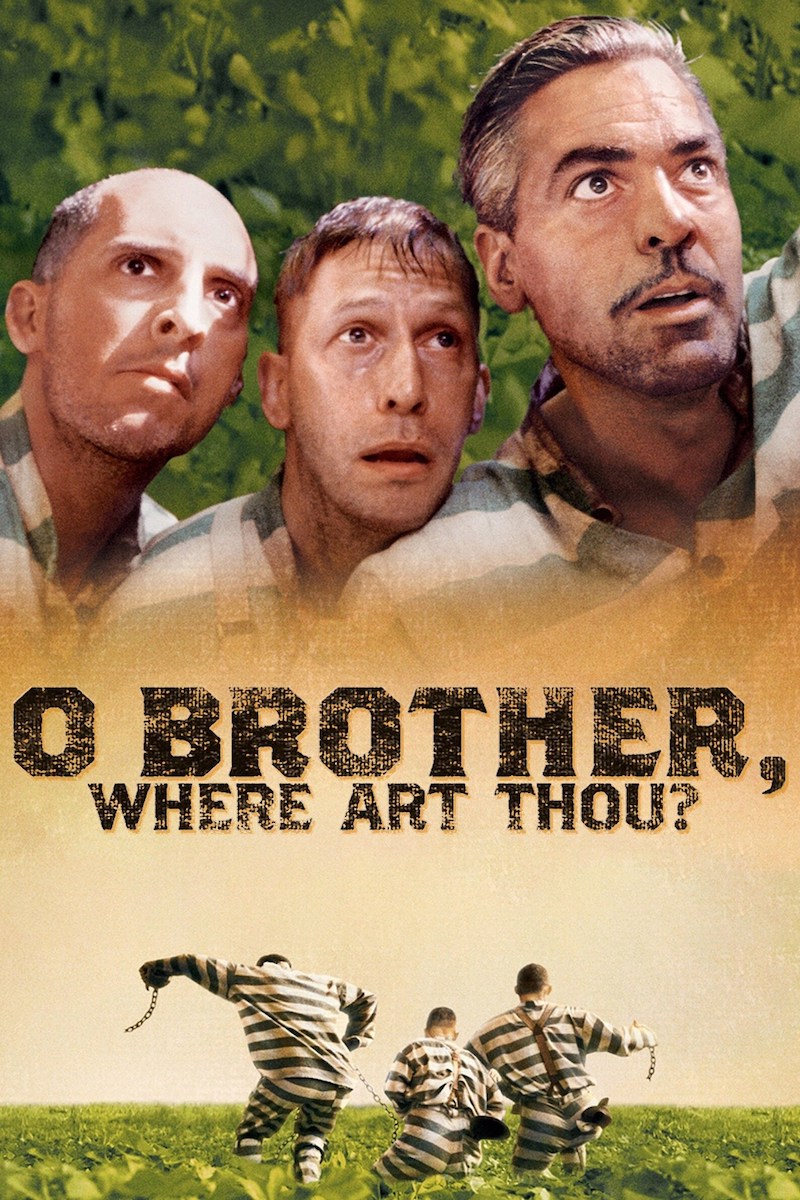 Say it with me: R-U-N-N-O-F-T. If you know, you know, and if you don't, then get to knowing. "O Brother, Where Art Thou?" may just be Joel and Ethan Coen's finest film and, while it's an unconventional choice for a movie about road trips, we think it fits the bill. The musical-meets-road-comedy-meets-adventure-meets-drama-meets-jail break was released in 2000 and, like all Coen Brothers films, it has a lot of layers to it. Set in countryfied Mississippi during the 1930s, the movie is loosely based on the Greek poem "The Odyssey" by Homer and stars George Clooney, John Turturro and Tim Blake Nelson as escaped prisoners on the lam in search of treasure. It's a hilariously satirical work that has John Goodman donning an eye patch and Holly Hunter as Clooney's disgruntled wife. And don't sleep on the soundtrack. The film has music from icons like Skip James, Harry McClintock, Maybelle Carter and Lloyd Chandler, and won the Grammy award for Album of the Year in 2002.
"Planes, Trains and Automobiles"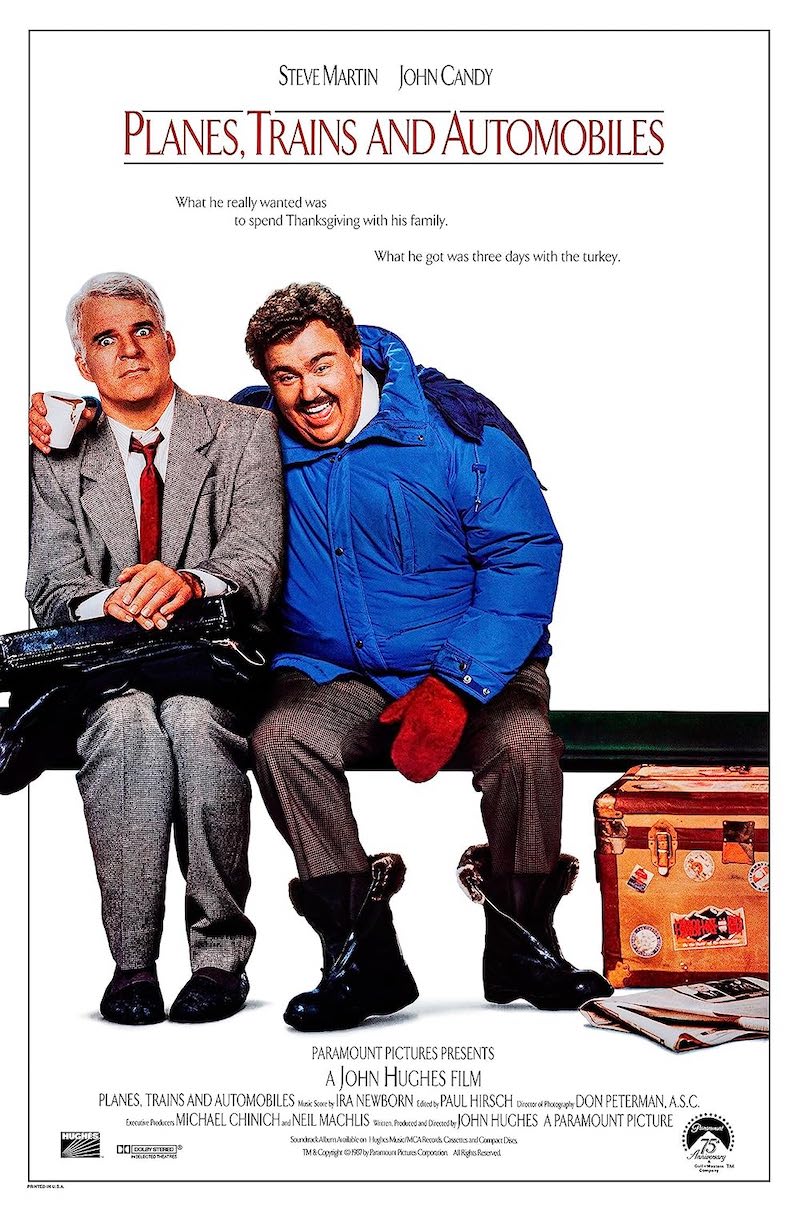 John Candy and Steve Martin on an unhinged journey to make it home for Thanksgiving — need we say more? John Hughes's "Planes, Trains and Automobiles" was released in 1987 and to this day remains the greatest Thanksgiving film ever made (though "Pieces of April" is a close second). A departure from Hughes's typical teen comedy films, "Planes, Trains and Automobiles" is a buddy romp about the misadventures of persnickety marketing executive Neal Page (Steve Martin) and affable, albeit overbearing Del Griffith (John Candy). The pair become reluctant travel partners as they race against the clock to make it to Chicago so Page can celebrate Thanksgiving with his family. If it sounds familiar, that's because several films have taken inspiration from "Planes, Trains and Automobiles" and it remains a classic to this day: just ask the countless families who've made it a Thanksgiving tradition to watch the film while roasting their bird.
"Thelma and Louise"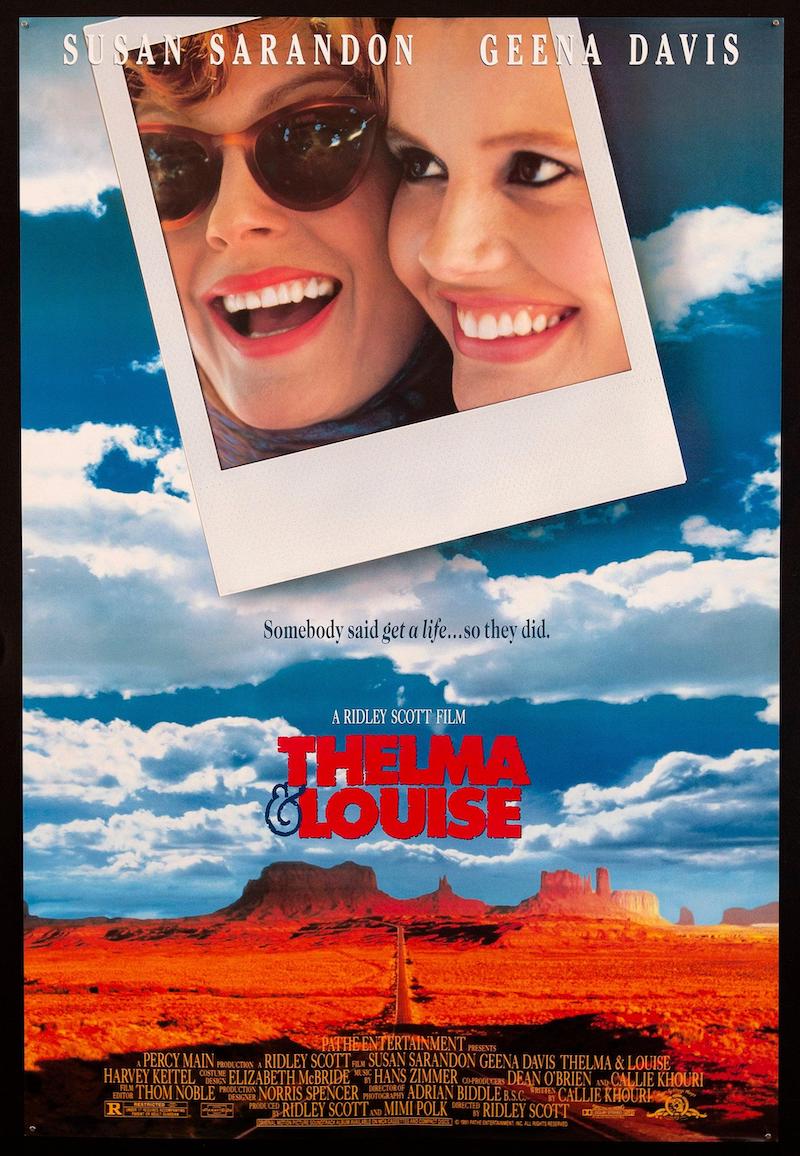 Another instance of a famous director trying something new and striking gold, 1991's "Thelma and Louise" stands apart from Ridley Scott's quintessential sci-fi flicks like "Alien" and "Blade Runner," but is no less classic. This is a film about friendship, outlaws, women and yes, the open road. There's a lot to love about this movie, but watching Louise's (Susan Sarandon) 1966 blue Ford Thunderbird blaze through desert scenery is what hits the spot for us. Thelma's (Geena Davis) transformation from a docile housewife to a quasi-Annie Oakley in under two hours is inspired, as is her dalliance with J.D. (Brad Pitt in his breakthrough role). Even though both Thelma and Louise commit their share of crimes, viewers are still gunning for their escape as Harvey Keitel's character Hal is in hot pursuit. Did they escape Hal in the end? That depends on what you think of the film's iconic ending, though we like to believe they did. "Thelma and Louise" has also received praise for its feminist themes (yes, it passes the Bechdel test), and was added to the United States Library of Congress's National Film Registry in 2016.
"Tommy Boy"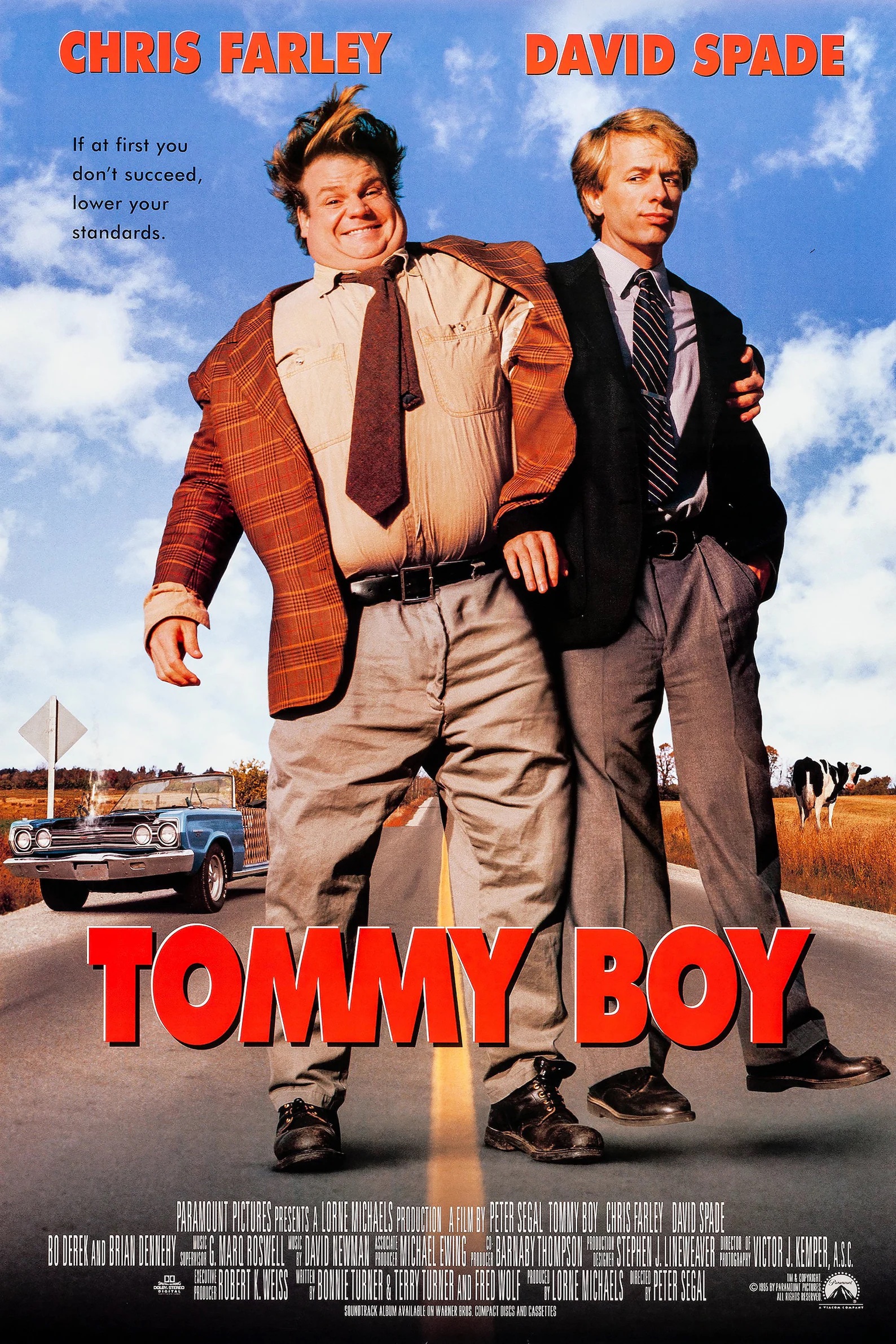 1995 was a very good year, if only for the fact that it was when Chris Farley's magnum opus "Tommy Boy" was released in theaters. We don't want to overstate the film's importance, but it might be the ultimate buddy road comedy. In fact, we may or may not be able to (but definitely can) recite the most iconic scenes word for word from "Tommy Boy" — and believe us, there are a lot. It was produced by "Saturday Night Live" creator and producer Lorne Michaels and stars "SNL" alums Chris Farley and David Spade as Tommy and Richard, respectively. The film follows the coworkers as they set out on a sales trip to save the family auto business in Sandusky, Ohio, after Tommy's father, the business's CEO, tragically passes away at his own wedding reception. Richard is the starched straight man vying for a top position at the business while Tommy is the wild and eccentric stooge with a heart of gold. This film has it all from cow-tipping to Carpenters sing-alongs and even has an uncredited Rob Lowe hosing a mud-covered Tommy off while the latter sings Michael Sembello's "Maniac." Watch this film and never look back.
And in the "Not the U.S., but it belongs on the list" category:
"Y Tu Mamá También"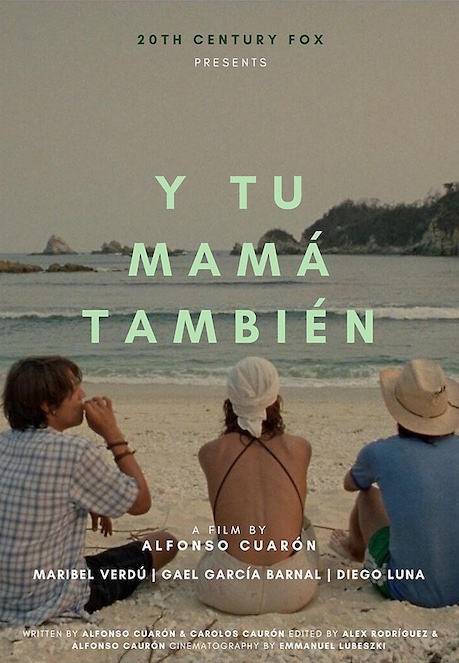 Before films like "Gravity" and "Roma" put director Alfonso Cuarón on the map in a big way, there was 2001's "Y Tu Mamá También," an emotional and at times gut-wrenching Mexican tour de force about two best friends at the edge of adulthood. (Yes, you'll be reading subtitles.) The name of the movie translates to "And Your Mom Too," a title that perfectly embodies the attitudes of main characters Julio (Gael García Bernal) and Tenoch (Diego Luna). The duo meets an older woman named Luisa (Maribel Verdú) with whom they set out on a road trip to a fictitious private beach, driving through the beautiful and sometimes challenging Mexican landscape. Cuarón effortlessly weaves vignettes about Mexico's political and economic state throughout the story and explores themes like sexuality, friendship, maturity and mortality in a big way in the film. It's totally different from the road trip films you know and love, but we think that "Y Tu Mamá También" is equally as unforgettable.