Held in the Basilica Hudson, a glue factory-turned-arts venue, 24-Hour Drone is a twist on traditional festivals, eschewing the typical artist-listener boundary, in favor of a "communal, conceptual experience," according to its website. Artists perform live drone music — minimalist, harmonic music — punctuated with occasional orchestral tunes and rhythmic beats amid a floor of half-conscious attendees. Some drift into sleep, others into a meditative drift. Either is welcome. 
While you're free to come and go as you please, 24-Hour Drone recommends staying for the event's full duration. With 6,000 feet of floor space, pack like you would for a lock-in at your high school gym: comfortable clothes, sleeping bag, pillows and plenty of snacks.
24-Hour Drone prides itself on being a celebration of music and its meditative qualities. Aside from a sculpture installation and a few food vendors, gizmos and gadgets are scarce. This festival is a commitment, as there won't be much else on site to grab your attention. A portable charger is perhaps a good idea, although 24-Hour Drone isn't too keen on cellphone usage. Shazam probably won't work for transcendent drone music, anyways.
Never mind the fact that noise is an oft-used form of sustained torture. Even the most wary 24-Hour Drone veterans report walking away from the festival feeling renewed, tranquil or just pleasantly bewildered. Even a self-professed skeptic of durational art admitted in a review for Vice that the festival rendered "​​the strangest and most beatific night of sleep I can remember ever having."
Feel ill prepared? The festival provides "Drone Survival Kits" equipped with blankets and free beer. All you really need for a night of sleeping on the floor with total strangers.
The Specs
The venue has a capacity of 1,200 people. 

Tickets start at $100, online fees not included.

All entry is general admission — early comers get first dibs on floor seating. However, this is a VIP tier for $150 that offers complimentary drinks and merchandise.

Check out Fifty Grande's guide to New York here.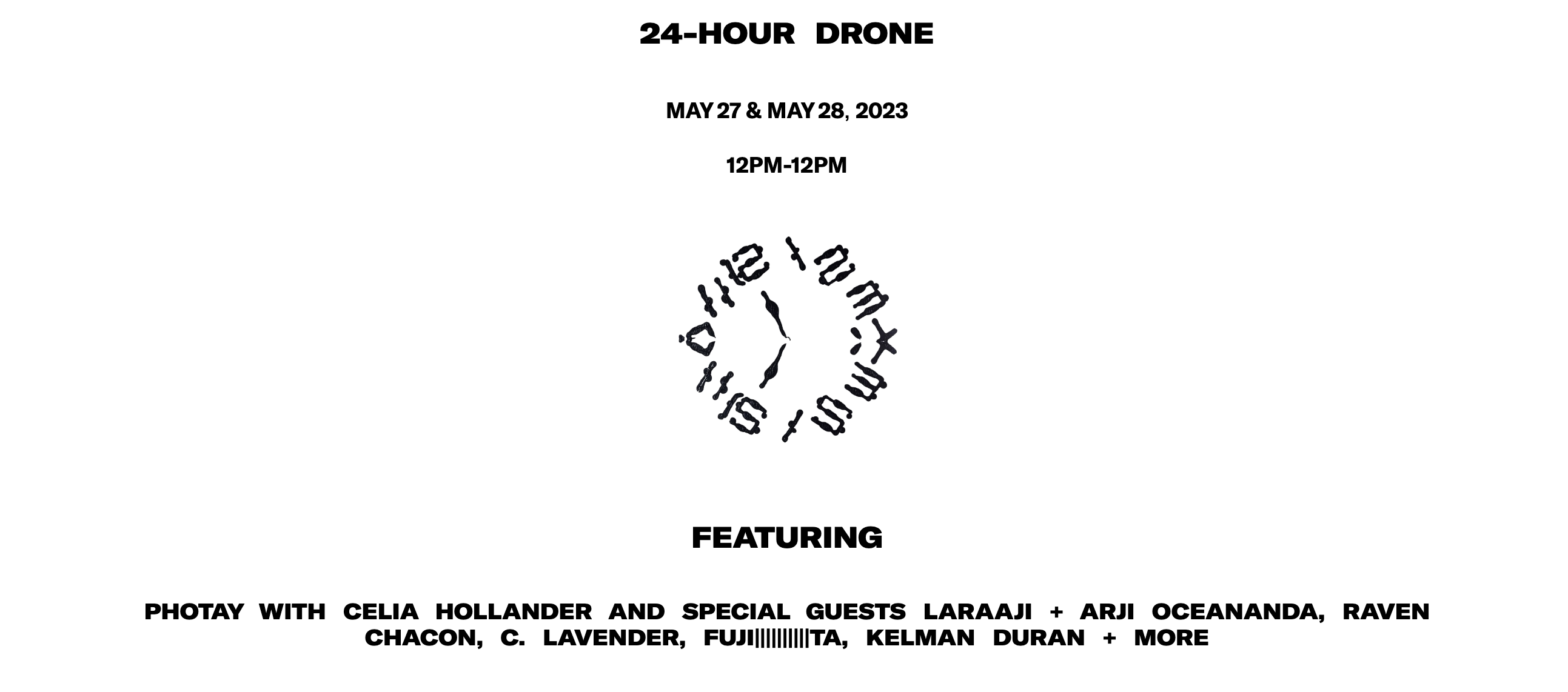 There are no recent promo videos but check out this footage from a few years back: