Raveland is under attack. A stereotypically gray-bodied race of bug-eyed aliens is touching down at exactly midnight to put an end to human grooviness. Why, you ask? Listen, the world-building at these Insomniac music festivals isn't exactly what they're famous for, but it does give you a convenient excuse to strap on some tin foil, dust off grandpa's old space suit and moonwalk to the freakiest EDM west of Roswell.
Countdown sets the scene with four themed stages: The Mothership, The Nebula, Area 51 and Twilight Zone. Between these stages are the usual food vendors, merch booths and, yes, aliens. Disturbingly well-costumed aliens. Imagine the apocalyptic UFO fever of Y2K set to the upbeat futurism of Deadmau5. Past headliners at Countdown have included psy-trance duo Vini Vici, up-and-coming DJ Dabin, Diplo, Ace Aura, and The Chainsmokers—in other words, pretty much every nook and cranny of electronic music is accounted for.
What started in 2014 as a run-of-the-mill New Year's Eve party has since embraced its unearthly weirdness, and festival goers are loving it. So much so that in 2021 Countdown held a pop-up event in Orlando, and its permanent home at the NOS Events Center in San Bernardino can barely contain all its classified material.
The Specs
Over 70,000 people attend Countdown NYE.
Countdown NYE 2023 tickets come in three tiers: GA, GA+ and VIP. Prices are $200, $250 and $330, respectively.
While you're there, have your pick of the coolest hotels in California. And here's our guide to the state.
FAQs
Which airport is closest to the festival grounds?
The Ontario Airport (ONT) is 20 miles away.
Where is the festival held?
It is held at National Orange Show Event Center. The address is 689 S E St, San Bernardino, CA 92408
How far is the venue from Los Angeles?
National Orange Show Event Center is roughly 60 miles east of LA.
How far is the festival from Las Vegas?
Vegas is 227 miles from the venue.
What is the bag policy for this rave/music festival?
Large purses and backpacks over 12" by 12" are prohibited.
Who produces this festival?
Insomniac Events. The other festivals they produce include Electric Daisy Carnival, Beyond Wonderland, Hard Summer and many more.
Is the festival ADA accessible?
An Accessibility Services kiosk inside the venue will hand out ADA wristbands and answer questions. An ADA entrance, accessible viewing area and ADA parking are all available.
Which artists are on the festival lineup?
There are more than 80 artists on this year's lineup including Deadmau5, The Chainsmokers, Tiësto, Fisher, Audien, Porter Robinson, Alison Wonderland, Nero, Sofi Tukker, Slushii, Apashe, Adam Beyer, Space Laces, Seven Lions, Riot Ten, Valentino Khan, Svdden Death, Patrick Topping, Yetep, Matt Sassari, Nicole Moudaber, plus 4B b2b JSTJR, J. Worra b2b Miane, Joyryde b2b Habstrakt, Manila Killa b2b Myrne, Noizu b2b Joshwa and Ray Volpe b2b Crankdat, and more.
Spotify Playlist
2024 Poster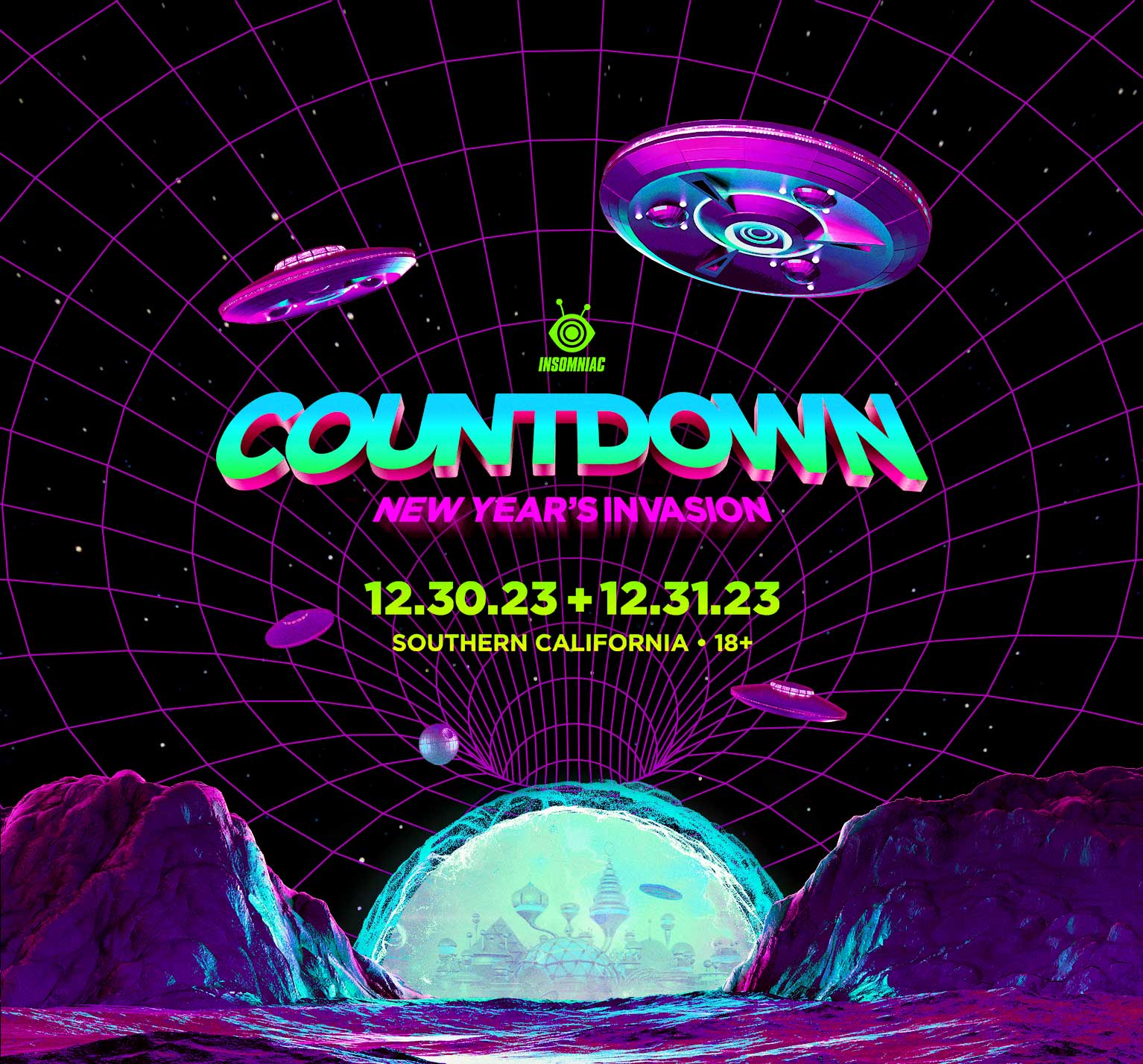 Videos