To think the New York brewing scene ends with breweries run by ex-Disney stars is to miss the point. The New York State Craft Brewers Festival takes drinkers beyond the trendy, pastel breweries of Brooklyn, highlighting state operations that Jen Meyers from the NYS Brewers Association described as "Big, small, everything in between." Last year, Hutch Kugeman of the Brewery at the Culinary Institute of America showcased beers made with his students' help. The Shoemaker Raspberry-Vanilla porter was the booth's most popular, and vendors' new, experimental concoctions promise to woo attendees again this year. 
If you can't make the Syracuse festival dates, you will be happy to know this is a bit of a traveling circus, hitting four or five different locations throughout the year, from Buffalo, and Albany to Long Island.
It is not only New York's brewery legacy that this festival hopes to celebrate, but parts of its history as well. The Syracuse festival takes place in the downtown Landmark Theater, a "breathtakingly beautiful" 1920s movie theater, according to the crew of All Beer Inside, a craft beer interview podcast, which was in attendance last year.  Buffalo's event in June 2024 takes place in the transformed Canalside, itself a testament to the waterfront's importance in fueling the city's rise. Even if you can't make any part of the festival, you can still download the official app. It's like a Google Maps of local breweries, or the Pokemon Go of tipsy New York adults, guiding you to participating breweries where you can collect stamps. 
Specs
There are no published attendance numbers for this festival.

For the Syracuse event on Saturday, November 18, tickets are $60 if you purchase in advance and $70 if you get them at the gate. Designated drivers $15. You get a 7-ounce souvenir-tasting glass and unlimited access to 3-ounce beer samples.

Tickets and info about the January 27, 2024 festival in Albany and the June 2024 Buffalo Canalside event have not yet been released.

Check out Fifty Grande's guide to New York here.
FAQS
What is the closest airport to The New York State Craft Brewers Festival 2023?
For the Syracuse festival: Syracuse Hancock International Airport, for the Buffalo event, head to Buffalo Niagara International Airport, and if you plan to go to Albany, jet to Albany International Airport.
2023 Poster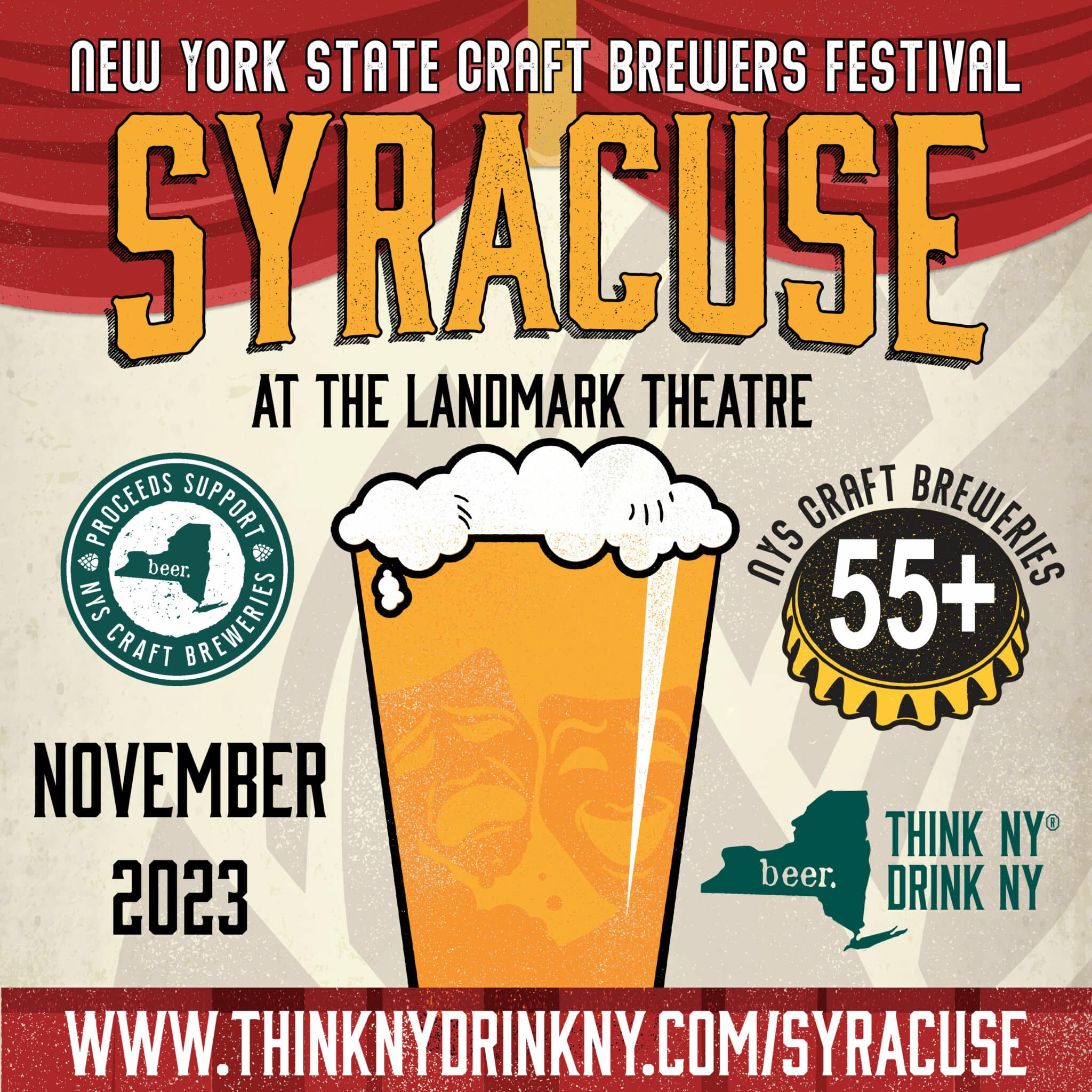 Videos