Outside Lands is back in its summer slot for 2022 after a brief stint in October due to COVID. Heavyweights Post Malone, SZA and Green Day headline the three-day lineup, which will also include more than 90 artists across pop, rock, R&B, hip-hop, EDM (in the Soma Tent), folk and more.
This being one of California's marquee festivals AND it being held in San Francisco, not surprisingly, the festival offers a bunch of stellar and fun food, beer, wine, art and cannabis offerings. Some of the city's favorite chefs populate the 90 food booths, and Wine Land and Beer Land showcase local wine and beers. With Sonoma less than an hour away, the local wines here are also some of the best in the country. As in the past, there will be art experiences and this year graffiti artists (Hiero, Jeks One, Risk) will create murals during the fest. You can also catch Balloonski, a balloon artist, who will be creating and doing his thing on Saturday.
Outside Lands will be held in San Francisco's Golden Gate Park and more 75,000-100,000 are expected per day, per online reports. Check out the poster below for the full lineup.
2o22 Poster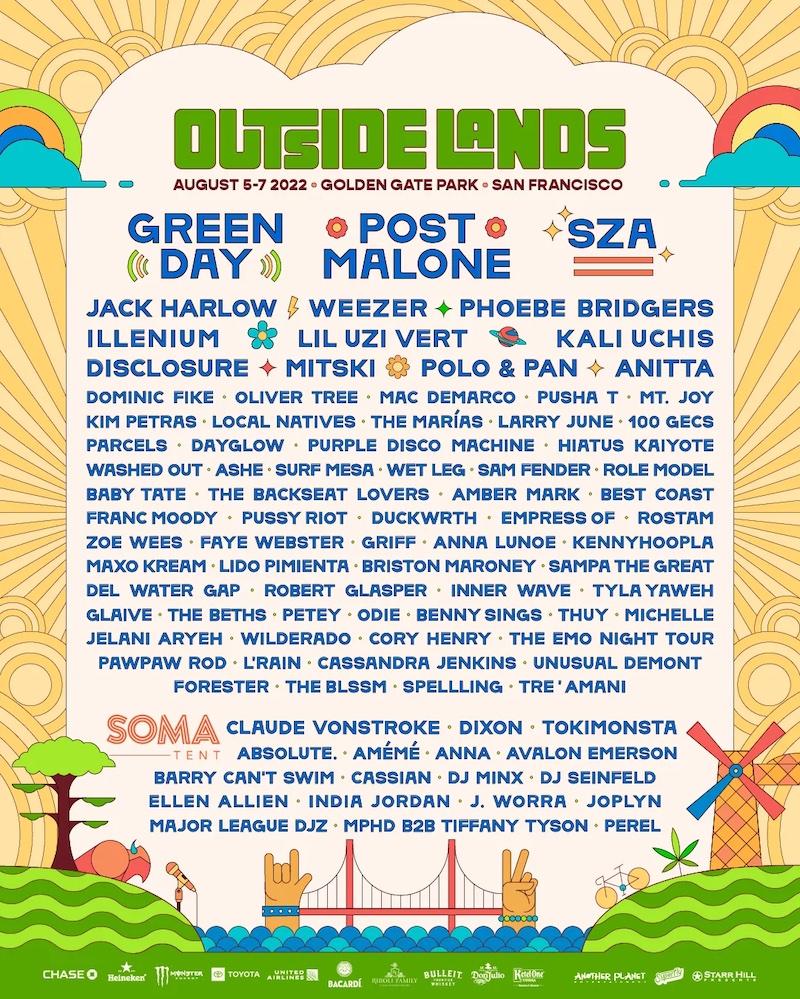 #outsidelands on TikTok