Returning for the first time since 2019, Sonic Temple is back. Hosted by Jose "Metal Ambassador" Mangin and produced by Danny Wimmer Presents, the same company that produces Aftershock, Louder Than Life and Welcome to Rockville. Whether you're an old school headbanger or a new age thrasher, you're in for a weekend of ear bleeding and neck breaking music in Columbus, Ohio.
Stone Temple bills itself as "the pinnacle of rock festivals in America" and the lineup makes a great case: Queens of the Stone Age, Foo Fighters, Deftones, Tool, Godsmack, Avenged Sevenfold, Rob Zombie and Kiss are headlining this year. I Prevail, Falling in Reverse, Sleeping With Sirens and Suicidal Tendancies are also on the bill. But Stone Temple isn't just for the boys — Dorothy, Lilith Czar, Nova Twins, Wargasm and The Pretty Reckless are here to kick ass during this four-day hedonistic rock fantasy.  
Food and drink vendors have not yet been announced, but if it's anything like 2019 there will be plenty of options. 
The Specs
120,000 people attended in 2019.

Tickets

range from $169.99-$1,599.99.

Camping and parking tickets are available. 
FAQs
No re-entry is allowed without a camping pass. 

RVs cannot re-enter the festival. 

Tickets are non-refundable.

Camping passes include five nights of camping.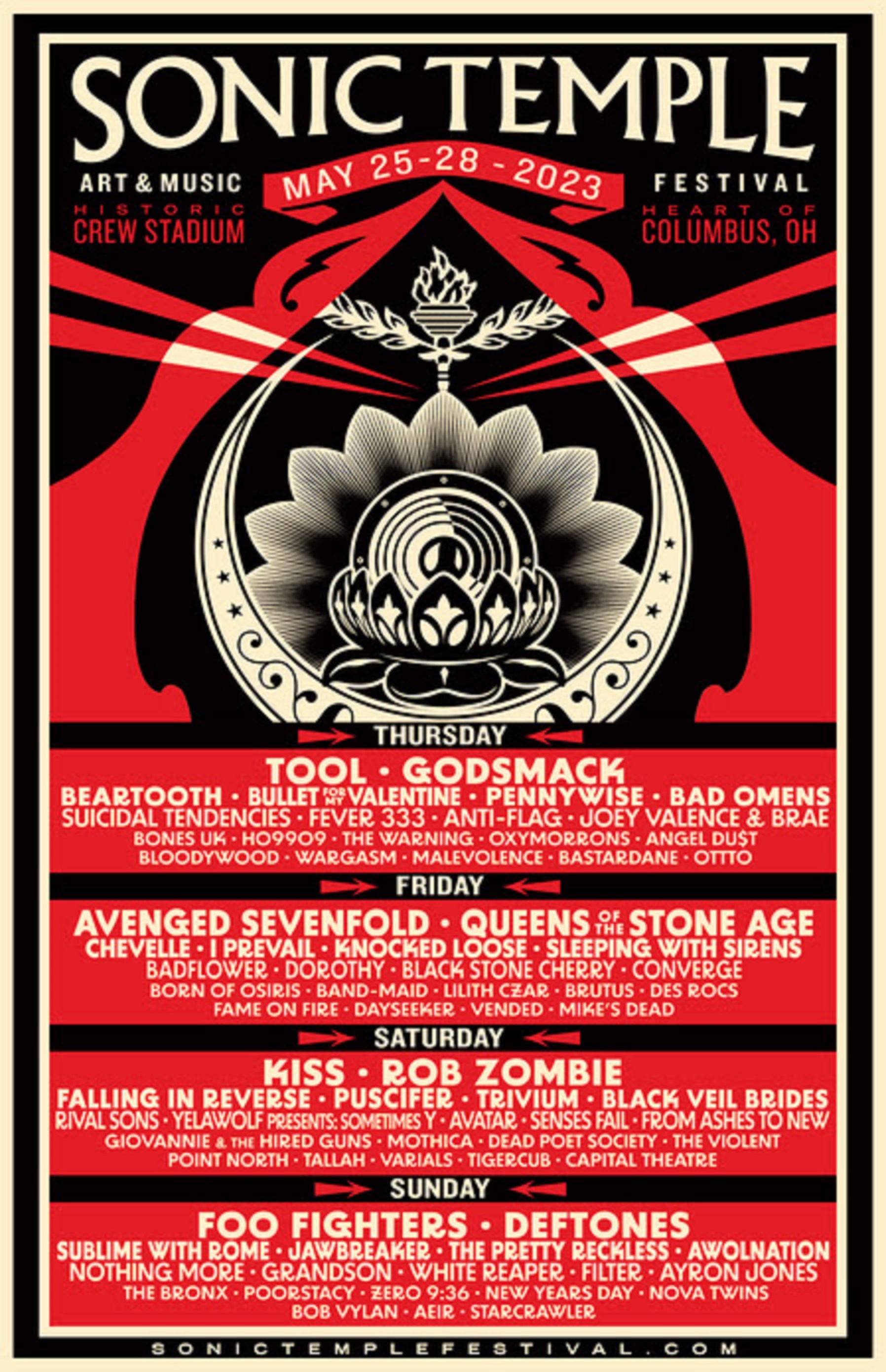 #sonictemple on TikTok