If you've seen any of the classic holiday movies, from "Miracle on 34th Street" to "Home Alone 2" to "Elf," you know there is no place to spend the holidays like New York City. It doesn't get more romantic than snowy NYC streets and the glint of the Empire State Building in the winter sun. Come December, take a few days to hop between world-renowned city destinations like the Rockefeller Christmas tree and lesser-known seasonal gems like a cozy Christmas-themed bar in Brooklyn. Below, we have your guide to the jolliest season of the year in the city so nice they named it twice.
CHRISTMAS CLASSICS
The Rockefeller Center Christmas Tree and Skating Rink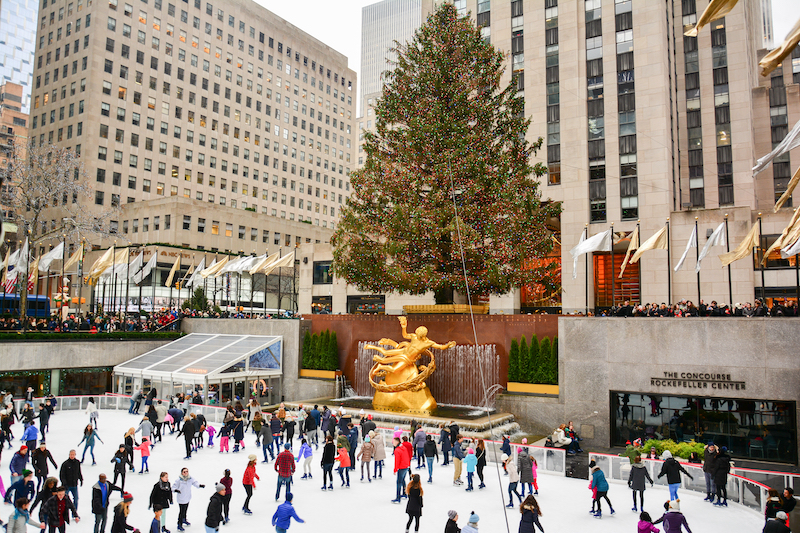 600 Fifth Ave., Rockefeller Center, New York City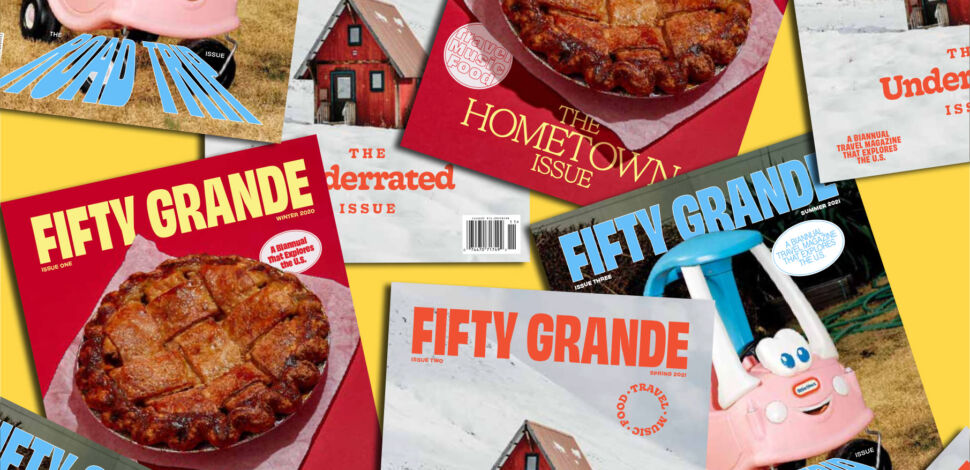 The holiday season in these United States does not officially start until NBC broadcasts the legendary lighting of the Christmas tree that towers over Rockefeller Center. In person, the tree's monumental height and dazzling lights look just as impressive as on TV. Below the tree lies the center's popular ice skating rink bustling with visitors who glide along to a soundtrack of holiday hits. Whether you rent a pair of skates or just want to gawk at the tree, the two attractions together are one of the most beloved Christmas sights in the world. A pilgrimage here is a Santa-approved must.
The Radio City Christmas Spectacular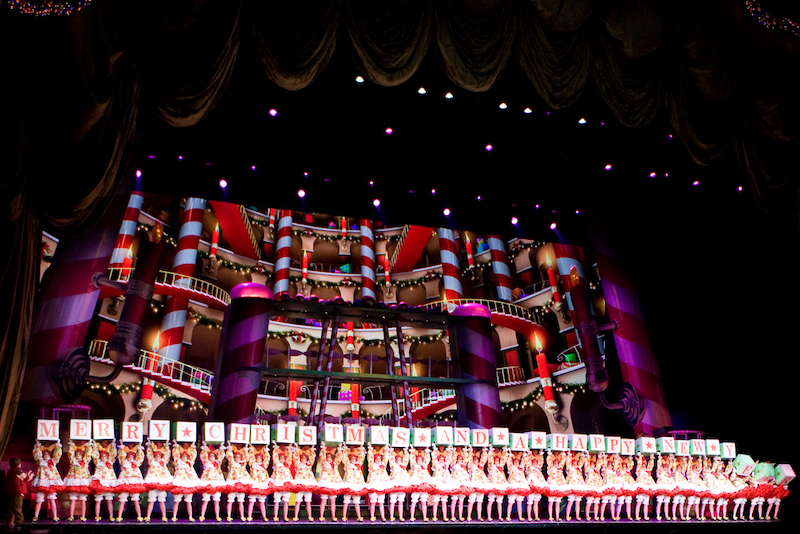 Radio City Music Hall, 1260 Sixth Ave., New York City
Since 1933, the world-famous Radio City Music Hall has hosted the Radio City Christmas Spectacular, a jolly celebratory show bound to get even the most Grinchy audience member into the holiday spirit. Starring the immensely talented dancers of the Radio City Rockettes, the performance has been an American Christmas staple for the past 80 years. With bright, candy-cane-colored costumes and plenty of high kicks, the annual extravaganza is a treat for children and adults alike.
Fifth Avenue Storefronts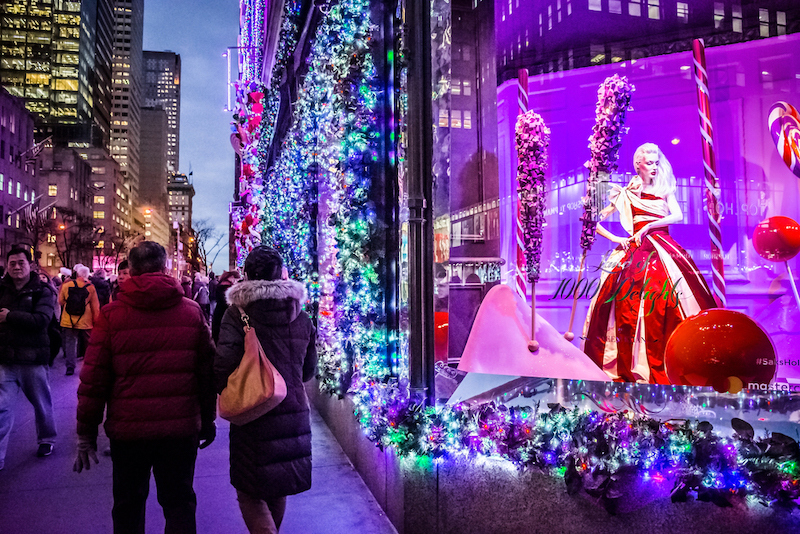 Fifth Avenue, New York City
Forget Amazon! The holiday season is all about actually going to a physical store and checking out what's on their shelves. There's probably no better place to do that than New York's Fifth Avenue. Known for their incredible window and light displays, the many shops along this famed thoroughfare go all-out for the holiday season. See the over-the-top designs of Saks, Bergdorf Goodman and Macy's and many of the eye-popping, animated shows that recur up and down the street. Even if you don't spend a dime, a stroll along the historic Fifth Avenue is a great way to spend a holiday afternoon.
GIFT LIST
Union Square Holiday Market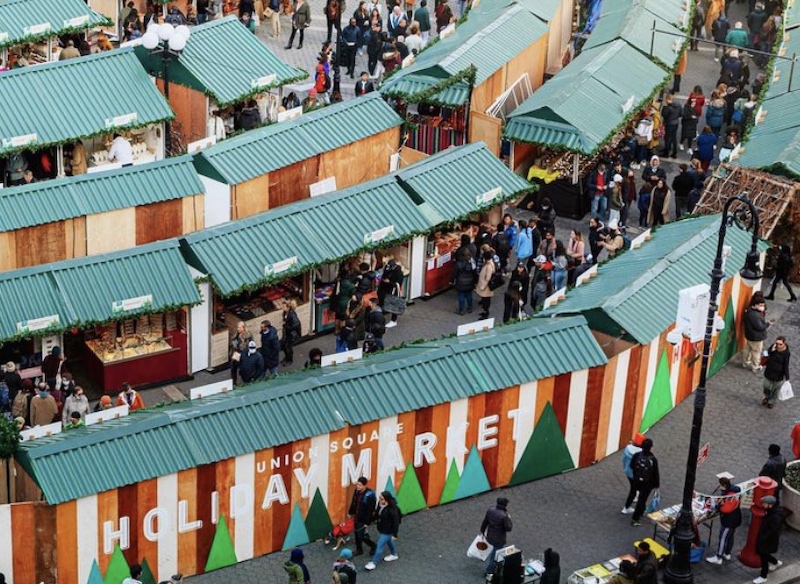 Union Square Park and 14th St., New York City
In the heart of Manhattan sits this jackpot of an outdoor shopping area where vendors from all over hawk craft and gourmet gifts. Widely considered to be one of the best holiday markets in America, a wide swath of independent, mom-and-pop shops sell everything from puzzles to porcelain, jewelry and scarves. Come with an empty stomach, as the merry market has a ton of booths run by local restaurants that serve perogies, pies and most foods in between.
The Shops at Hudson Yards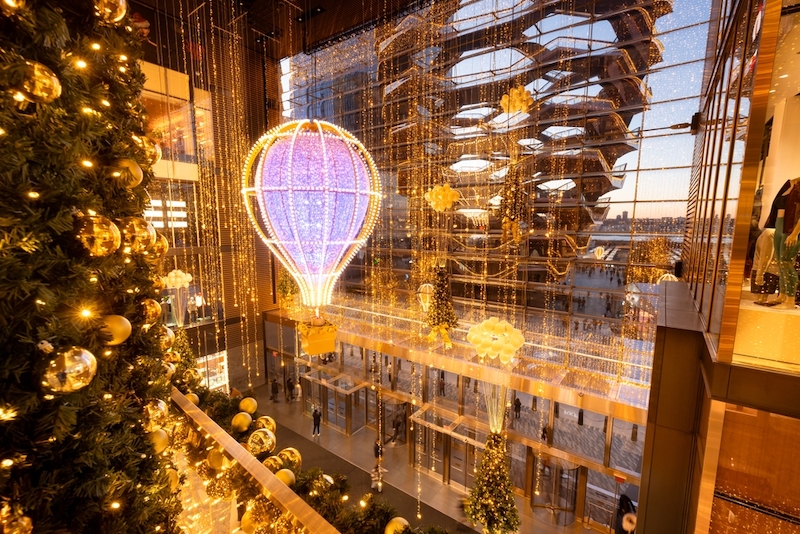 20 Hudson Yards, New York City
The state-of-the-art mega mall known as the Shops at Hudson Yards is a newer addition to New York City and offers a more traditional shopping experience in the heart of the Big Apple. The massive space has national brands like Kiehl's and Zara, high-end stores like Gucci and Prada and a selection of places to eat and drink that go above and beyond your regular mall food court. Among the best are José Andrés' love letter to his Spanish heritage at Mercado Little Spain, the London-inspired restaurant Queensyard and the popular New York ice cream outfit Van Leeuwen.
SEASON'S DRINKINGS
Miracle on Union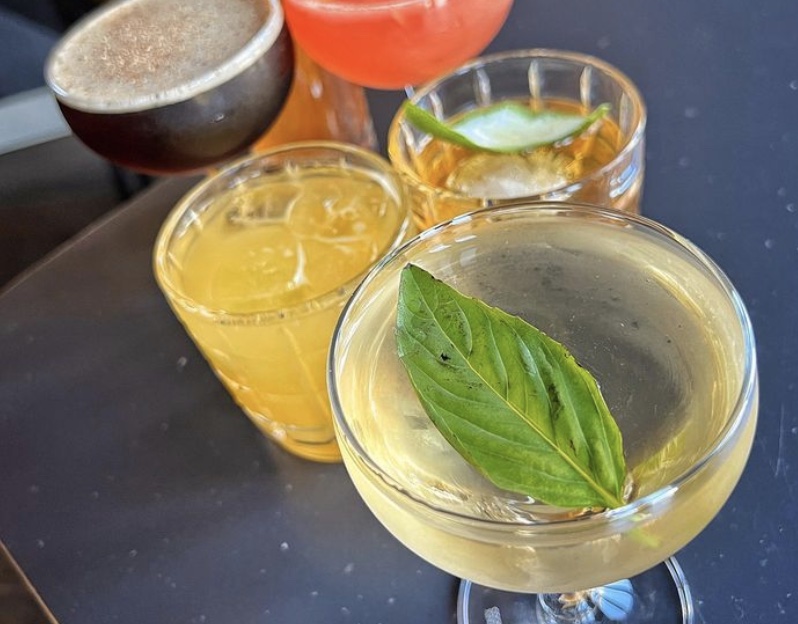 595 Union Ave., Brooklyn
For the majority of the year, this bar in Brooklyn's trendy Williamsburg neighborhood is known as the '90s hip-hop throwback Thief. During the holiday season, however, it completely transforms into Miracle on Union, an ornate Christmas-themed pop-up bar. Countless fairy lights and a twerking Santa twinkle (and gyrate) to a playlist of holiday hits. Their cocktail menu, too, becomes a Christmas-themed list of libations even Mrs. Claus would partake in. You can gun peppermint-chocolate rum shots or sip a tasty number known as a Christmapolitan in nostalgic seasonal glasses. And yes, Virginia, there's holiday-themed grub as well, the highlights of which are a snack platter of both butter and double-chocolate chip cookies as well as a delectable brownie topped with peppermint.
Great Jones Whiskey Wonderland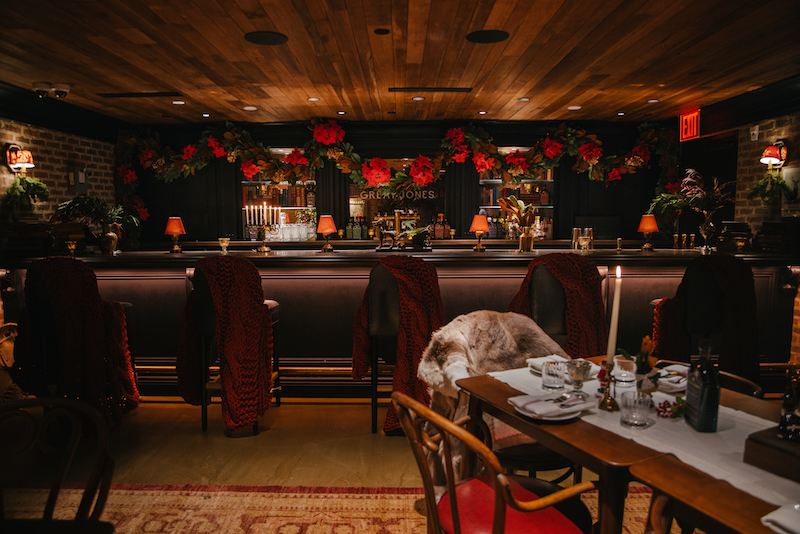 686 Broadway, New York City
As Manhattan's first whiskey distillery since Prohibition, Great Jones, located in the city's stylish NoHo neighborhood, is the place to go for quality spirits in a modern, year-old space. This year, it will refashion itself as Great Jones Whiskey Wonderland, a pop-up North Pole in the middle of the bustling city. What better gift can you give yourself than top-shelf whiskey enjoyed in festive digs?
STOCKING STUFFER
Dyker Heights Christmas Lights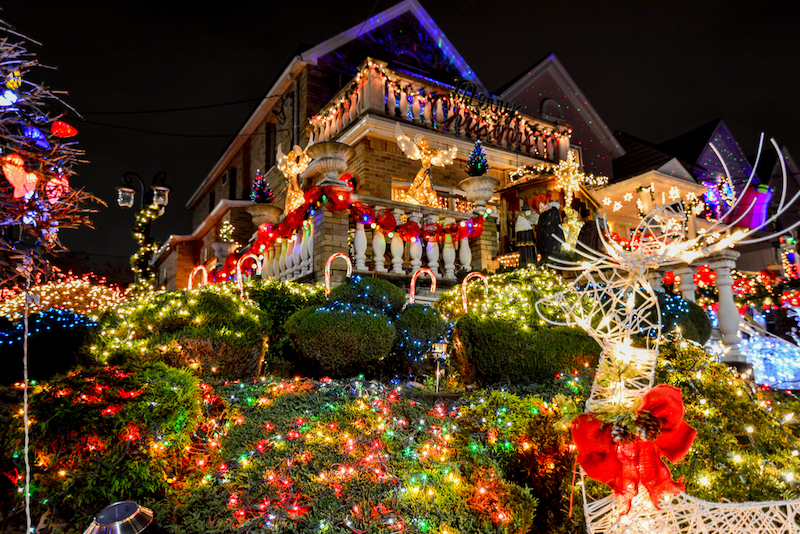 1072 80th St., Brooklyn
For decades, Dyker Heights, Brooklyn resident Lucy Spata has decked out her modest home with an explosion of lights so bright we wouldn't be surprised if aliens could see them from space. Okay, while they may not be that bright, the point is made that, with the help of her neighbors, Spata constructs the light show to end all light shows. It attracts visitors by the busload, carload and subway-load who come to marvel at the sparkly feat. Spata and her house have become a New York City legend.