Scene
Lexington's art culture in a modern and historic space
As downtown Lexington goes, the 21c is far and away the coolest hotel in terms of both art and design. The hotel boasts 7,000 square feet of exhibit space, with three permanent installations and a constantly rotating series of temporary exhibits. As a result, visitors looking for something beyond horses, whiskey and basketball often put the 21c on their Lexington itineraries, though you're still not far from any of those three if you want them.
The hotel is awash in blues and whites, an obvious tribute to the University of Kentucky that calls Lexington home. The 21c's famous penguins are, not surprisingly, blue at this location too, as is the onsite restaurant Lockbox, located in the bank's old safe. You'll also find remnants of the building's banking past throughout, whether it's an old mail slot in the hallway or original tiles in some common areas.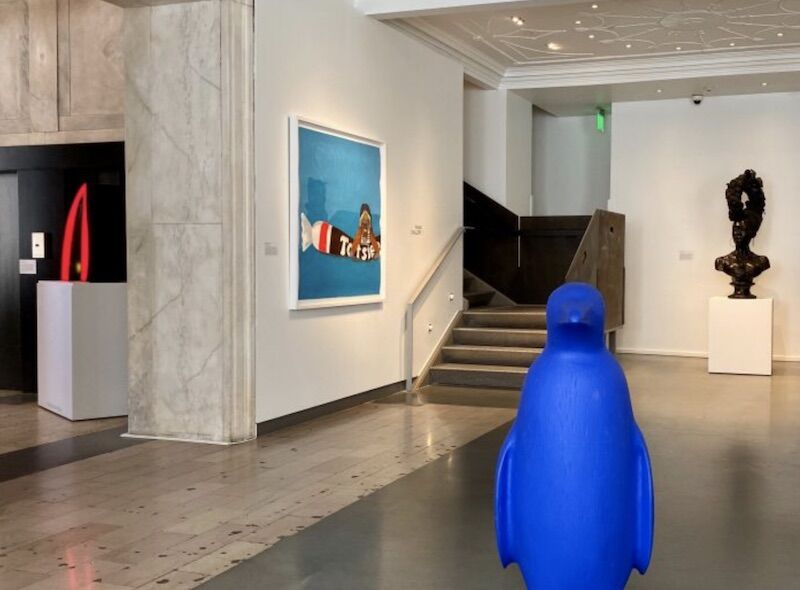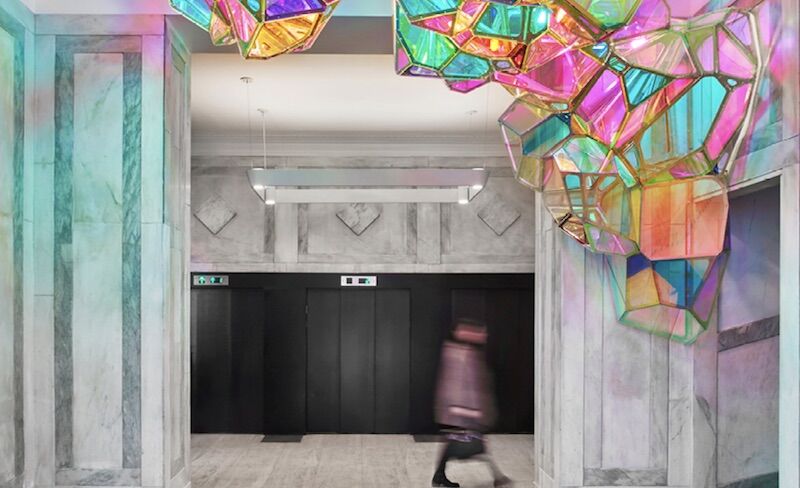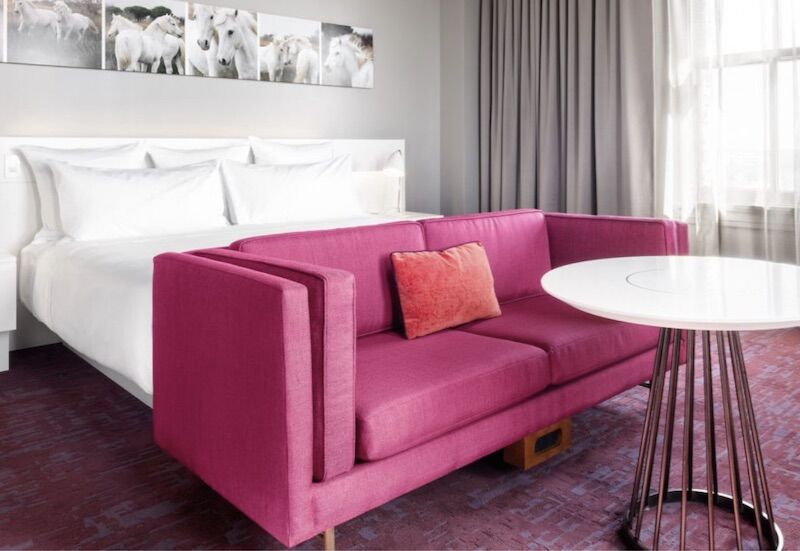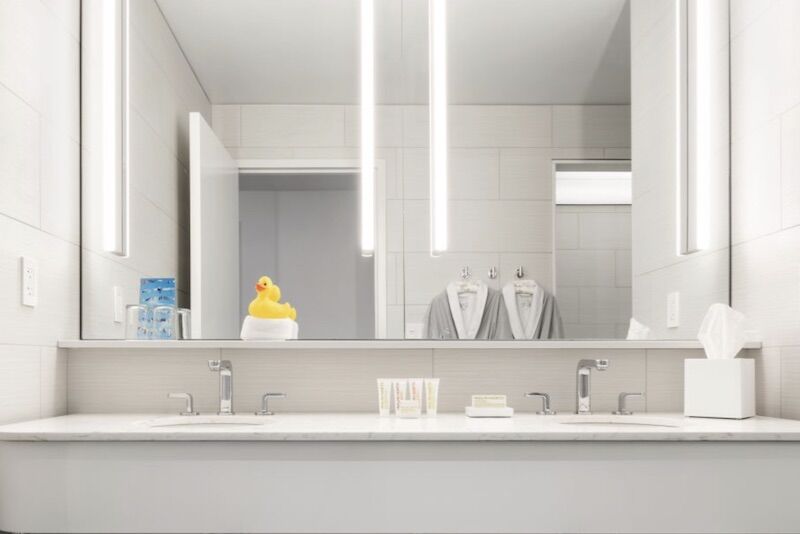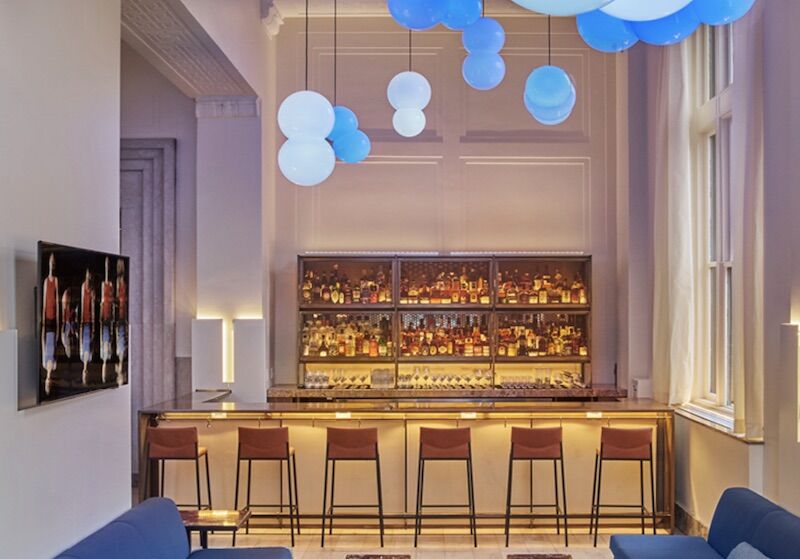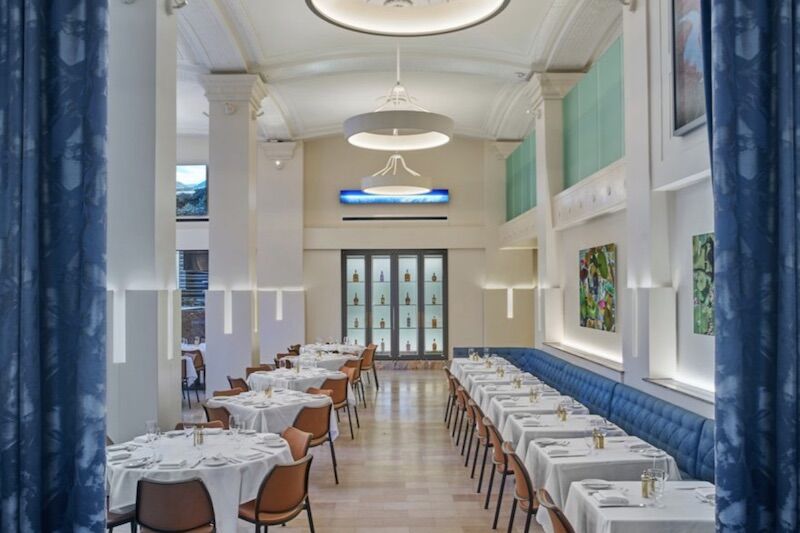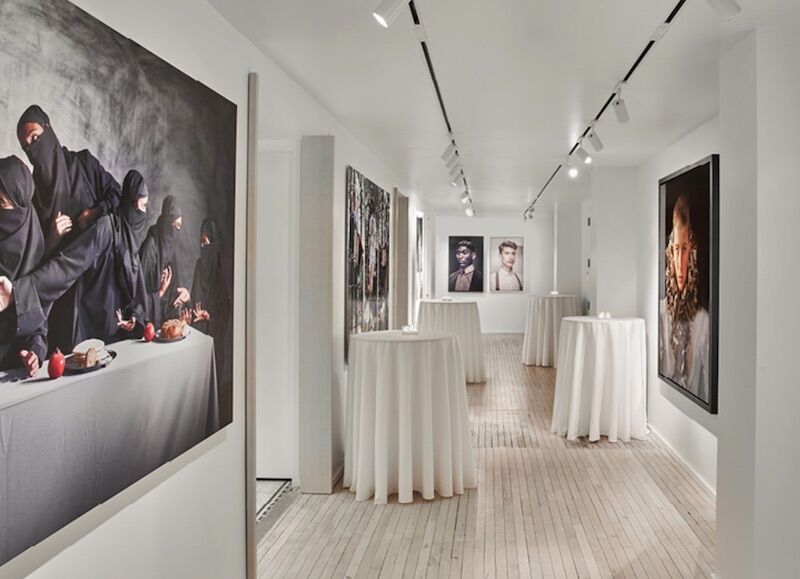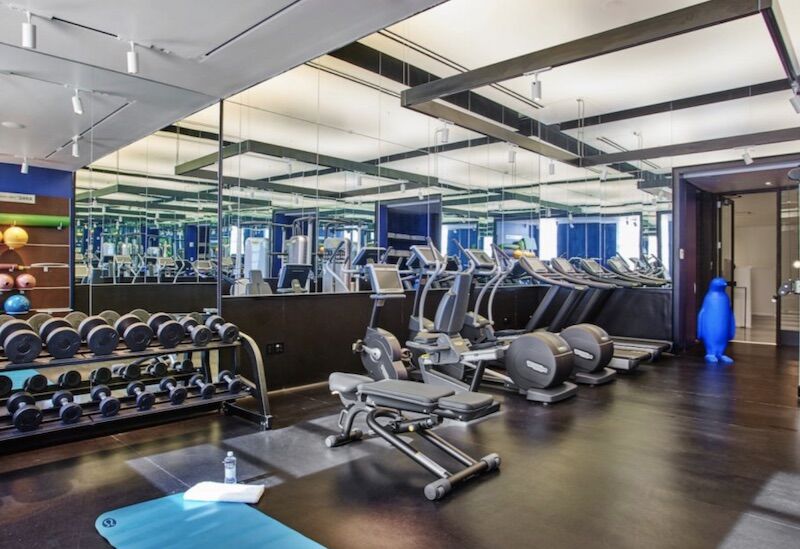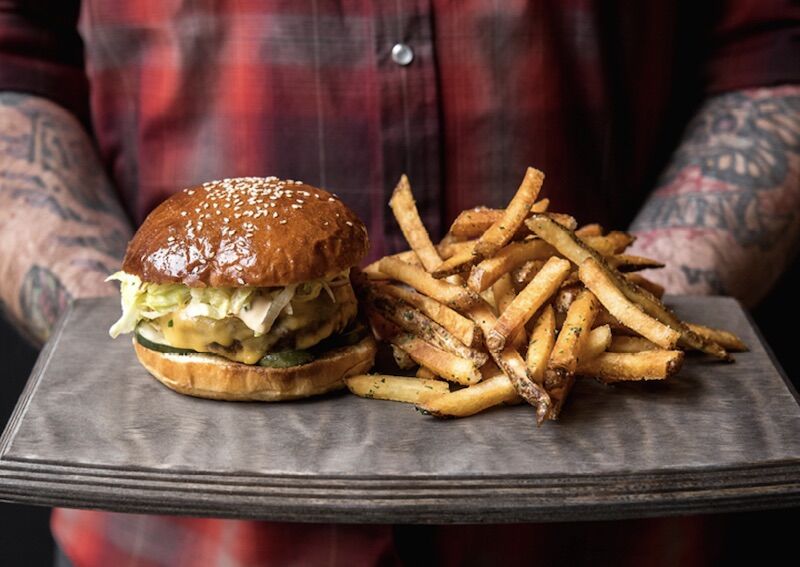 Location
The heart of downtown Lexington, and a short hop from bourbon and horses
Though downtown Lexington offers plenty in terms of shops, restaurants and a handful of bars, it's the odd city where the bulk of the attractions that bring people to town are still a bit of a drive. Of course, the Bourbon Trail and horse country aren't exactly teeming with hotels anyway, so if you're planning to pay the area a visit, downtown is still the move.
Near the hotel you'll find the Fifth Third Pavilion and its summer concerts and festivals literally outside your front door. Just remember if you're looking for peace and quiet, you may not find it on weekends. The Lexington Farmers Market is also just a short walk away, as is Rupp Arena, home of University of Kentucky Basketball. The self-proclaimed largest collection of bourbon in Kentucky (a bold claim we can neither confirm nor deny) is just a few doors down at The Bluegrass Tavern. And if for some reason their selection of bourbon just isn't cutting it, Justin's House of Bourbon is a couple of blocks away, where rare (and expensive) whiskeys await.
For a look at the most notable and quintessential experience in the city, see our Best Things to Do in Lexington guide.
Other notables near the hotel:
Rooms
Lots of light, even more art, and a room themed after "The Queen's Gambit"
Even though it's housed in the century-old Fayette National Bank Building, the 21c Lexington's rooms don't skimp on space. The ultra-modern, bright white furnishings make even the 239-square-foot queen rooms feel spacious. And in true 21c style, all of them are adorned in contemporary artwork. Just remember, this is still Lexington, so expect a lot of horses. The big windows bathe almost all the rooms in natural light, but they all also have blackout curtains in case you hit the Bourbon Trail a little too hard.
The Harmon Room – The headline-grabbing room at the 21c Lexington is this midcentury-modern masterpiece, inspired by the Lexington-based Netflix hit "The Queen's Gambit." An oversized chess board stretches from the ceiling toward the bed, with chess-themed wallpaper and avocado green galore. The room also comes with a "Lex Liquors" totebag — a reference fans will recognize — and a guide to "Queen's Gambit" sites around Lexington.
City Queen Rooms – The entry-level class of rooms feel bigger than their 239 square feet, with fluffy white beds, sleek matching end tables and an austere black desk. You'll also get a 42" HDTV, Malin + Goetz bathroom stuff and free Wi-Fi,  standard in every room. You'll also find double queen rooms similarly equipped.
Deluxe King – Slightly larger take on the City Queens, with a bigger bed and a small sofa.
Corner King – The largest rooms in the non-suite category, these clock in at 427 square feet and bring a couch, corner locale with floor-to-ceiling windows and bigtime city views.
Skylight Suite – As the name might have tipped you off, this room comes with a cool skylight in the separate living room that gives the suite a bit of an outdoor garden feel. It's also got separate living and dining areas, as well as a king-sized bed and HDTVs in both the living room and bedroom.
Deluxe Suite – Similar setup to the Skylight Suite, minus the skylight and a little larger at 686 square feet. Because the 21c is set in a historic building, note that none of the rooms — even the deluxe suites — have balconies. But the views almost make up for it.
21C Suite – The highest class of room is a whopping 1,245 square feet of modern art magic, with a living room, dining room, dressing room and even a disappearing TV in the mirror. It's also got a sectional couch — perfect for friends crashing overnight — and double sinks in the bathroom.
Two-bedroom suite – These massive rooms range from 800-1,245 square feet, offering two bedrooms with bathrooms as well as heated bathroom floors and spa showers. They also have a separate living room and dining room, as well as floor-to-ceiling windows.
Amenities
An art gallery open to the pubic and a restaurant in a bank vault
No conversation about any 21c hotel is complete without talking about the artwork, and Lexington's location boasts three permanent installations that are worth a look whether you're staying here or not. The lampposts welded around each other in a sort of streetlight embrace is "Totally in Love," from Dutch artist Pieke Bergmans, and you can spot it without even walking inside.
In the lobby you'll find the colorful "Spectralline," a creation of SOFTlab lit by LED lights from inside and natural light from outside. It's meant to resemble a naturally growing crystal and is the dominant feature in the hotel's entrance.
"Tomorrow's Weather" hangs in In Lockbox, the 21c's restaurant, It's a Bigert & Bergström installation of dangling acrylic orbs that also serve as active weather stations.
The hotel also has its own art museum with 7,000 square feet of exhibit space and rotating exhibitions. It's open to both the public and hotel guests.
Lockbox
You can dine inside Fayette National Bank's old vault at Lockbox, which has been converted into a cozy Southern fare restaurant that specializes in local ingredients. Think stuff like cornmeal-fried oysters with fennel and spicy remoulade and chargrilled pork loin with Sea Island red peas and corn cake. Of course, Lockbox also has 60 different bourbons on the menu, because it just wouldn't be Kentucky if they didn't.
Other amenities you'll find at the 21c Lexington:
Free Wi-Fi

Valet parking

Fitness center

Business center

Room service from Lockbox

In-room fully stocked mini-bars
#21cmuseumhotel on TikTok