Scene
A  welcoming spirit and a lesson in Miami's Black history at the Copper Door B&B 
Once upon a time, Overtown — just west of downtown Miami — was a thriving African American community where jazz musicians from Louis Armstrong to Count Basie played shows after their gigs in Miami Beach. Overtown fell on hard times the last 60 years or so, but the restored Copper Door B&B in the heart of the neighborhood is playing a big part in bringing it back. The building that was once the Demetree Hotel recalls Overtown's heyday with Art Deco design and terrazzo floors.
The Copper Door is a major step in the neighborhood's revitalization, with simple rooms that are some of the best deals in Miami. You'll find art from local Black artists all over the lobby and rooms, a welcoming entrance with a drink cart fashioned from a salvaged desk and Miami's best brunch food at the hotel's own Rosie's. Rosie's sits on a breezy patio, and, on the weekend, it's nearly impossible to score a table. So, if you're looking for a different Miami to explore, The Copper Door is the way in.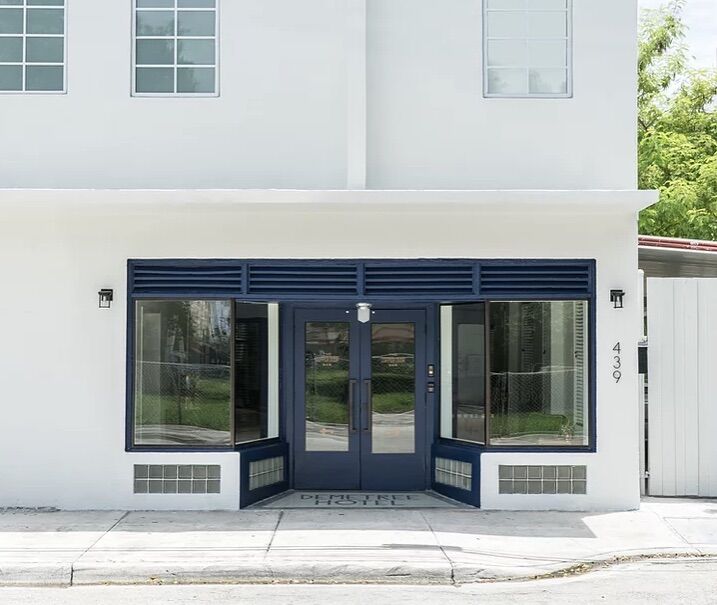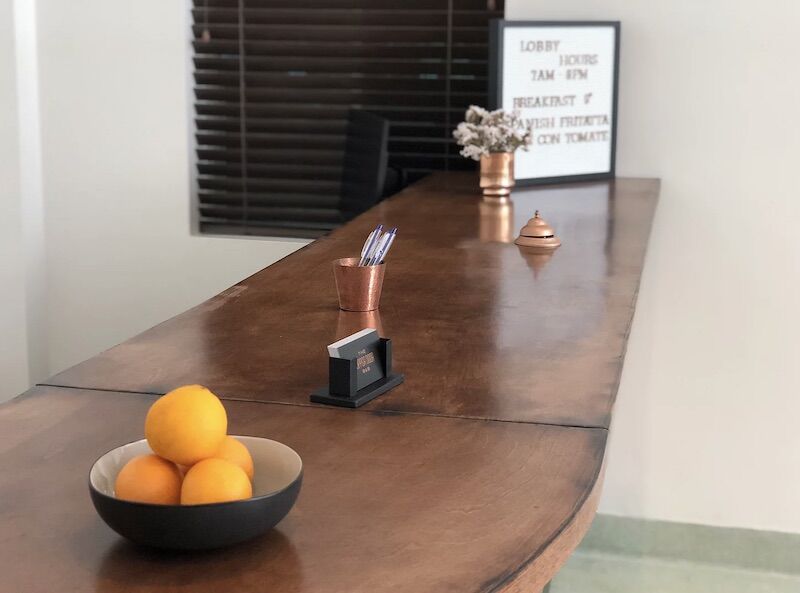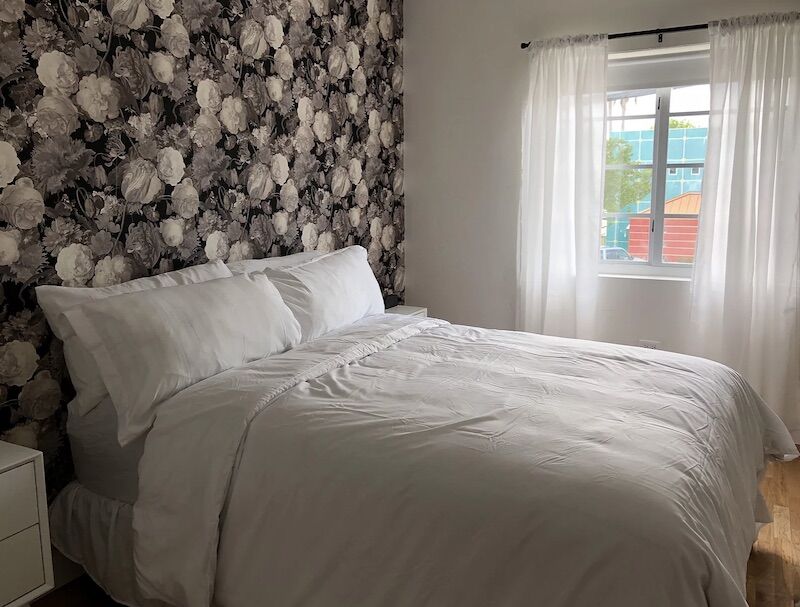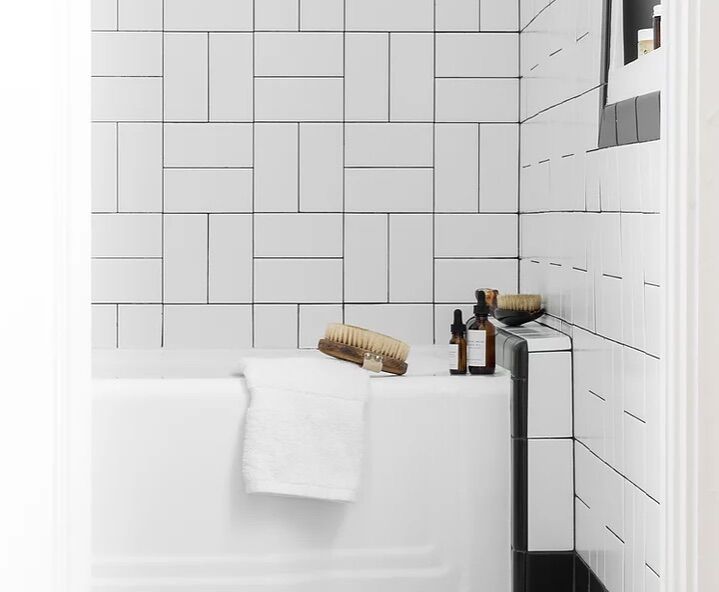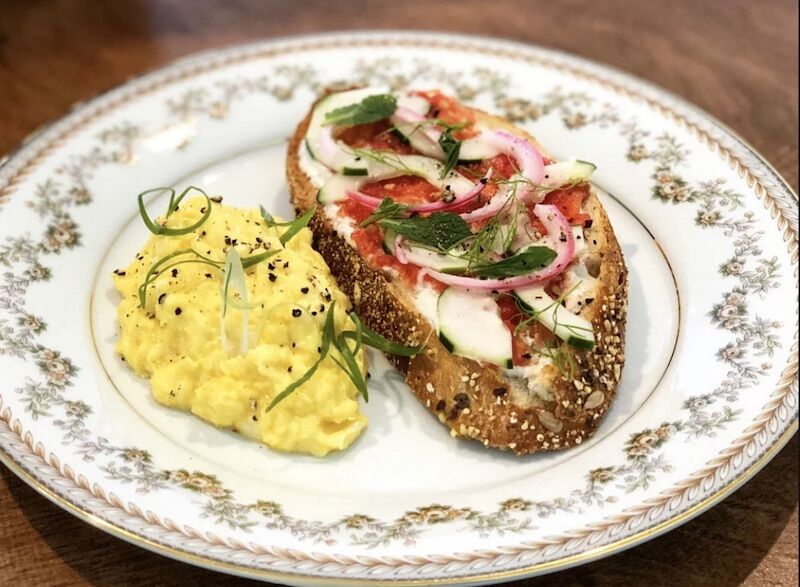 Location
Miami's African American history, a few blocks from downtown
Within a short walk of The Copper Door you can see historic homes, visit museums and patronize the new businesses that mark Overtown's bright future. Though it's growing, Overtown isn't quite teeming with bars and restaurants just yet. It does, however, put you right near Miami's action without paying Miami prices. You're only a short walk to the hot spots along the Miami River like Kiki on the River and Seaspice, and only a few blocks from downtown and the Metrorail. Moreover, Copper Door sits only a mile away from the port, making a popular choice for cruise-goers.
For the most notable and quintessential things to do in Miami, see our guide. Menawhile, here's some of the historic sites, and nearby attractions, right by The Copper Door:
Marcus Samuelsson's

Red Rooster

opened up its Miami outpost in the old Clyde Killens' Pool Hall and is only about three blocks away.

Miami Soul Food staple

Jackson Soul Food

is a far more authentic look at the local cuisine and is also about three blocks away.

The Black Archives Historic Lyric Theater

is not only one of the most storied live-show venues in Miami, it's also a place where you can delve deeply into Miami's Black history. Walk there in 10 minutes. 

The

Wynwood Walls

park and all of the ever-changing murals in America's biggest street-art neighborhood are only about 10 minutes away by car.

The

Perez Art Museum

and

Frost Science Museum

are both in Museum Park, located less than a mile east in downtown.

The Cuban cultural immersion of Little Havana is one neighborhood south of Overtown and about 10 minutes away by car.

American Airlines Arena

—

home of the Miami Heat

—

is less than a mile away in downtown.
Rooms
Simple, no-frills room that still have a strong sense of place
The Copper Door's rooms aren't anything over-the-top, but they are cool, clean, comfortable and, at their price, a fantastic value. This is the odd Miami hotel where you can score a room for under $100 most nights, but the space feels much more expensive. Every part of the 22-room hotel is a well-thought-out tribute to old Miami, with upholstery based on vintage postcards and custom wallpaper in every room. The rooms also boast big, comfortable hotel beds with high-thread-count sheets, vintage dressers and mirrors and enough space to spread out for a couple of days. In the bathrooms, you'll find a sophisticated take on the black-and-white subway tile style of today. They're each outfitted with brass taps, tiled floors and mirrors salvaged from the defunct Raleigh Hotel in South Beach.
The cruise crowd loves it because they don't need places to unpack, and people looking to explore the city who only need a place to sleep will find The Copper Door ideal, as will those who want their space to be economical but still Instagrammable.
The 22-room hotel has only two room types:
Standard rooms – No two rooms at The Copper Door are the same, though each has a bed, end tables, some sort of dresser and a flat-screen TV. You'll also find wallpaper done up especially for The Copper Door, plus the postcard-inspired upholstery on the furniture that we mentioned earlier. The rooms are small — this was a 1940s hotel, after all — so don't expect to do much entertaining. But as a place to crash after a long night in Miami, these rooms are fantastic.
Suites – Copper Door also offers three two-room suites that sleep up to five people. The larger suites offer two bedrooms, plus seating and desks. They're available on Airbnb, and are slightly cheaper than renting two individual rooms. Anything called a "suite" in Miami for under $200 a night is a deal that's hard to pass up.
Amenities
The lobby at The Copper Door is the kind of place that makes you want to set up shop and make friends with whoever comes by. A large, communal table dominates the room, perfect for cracking open your laptop and working the afternoon away. Around the table you'll find vintage wicker Floridian furniture, local art on the walls and the hotel's original Art Deco reception desk. The communal area might be the most underrated aspect of The Copper Door, but if you have to get work done during your stay, this is the place to do it.
Though both Rosie's and The Copper Door are the creations of culinary couple Jamila Ross and Akino West, the restaurant may be a bigger name, at least locally, than the hotel. Hands-down the best brunch food in Miami is served out of Rosie's mobile kitchen on The Copper Door's patio, where lemon-ricotta pancakes, sausage shrimp and grits and other Southern staples light up the menu. It's not open every day, so check before your stay. Guests get 10 percent  off, but ordering ahead on the weekend is definitely the move.
In addition to the lobby and restaurant, Copper Door B&B offers these amenities:
Free Wi-Fi

10 percent off coffee and tea in the lobby

Optional breakfast for purchase

On-street parking