Scene
Estancia La Jolla feels like a little world unto its own, not just because the mission-style structure surrounds a tranquil courtyard, effectively keeping the rest of the world out, but because of the genius of its design. The way its common areas — grassy courtyards, secret gardens, pools and more — are laid out over its 10 acres makes it so the hotel rarely seems crowded, even when it's filled to capacity. Still, the Estancia offers plenty of opportunities to do things other than lay by the pool.
An air of art and luxury permeates Estancia La Jolla, where works from local artists are painted over the adobe-style walls and meticulously manicured gardens pop up around every turn. The terracotta roofs and long arches recall a Spanish escape, but one that will typically run you less than $300 a night. Mind you, the Estancia is not in the realm of "budget travel," but if you want to live the luxury lifestyle on a downtown business hotel budget, this is the place.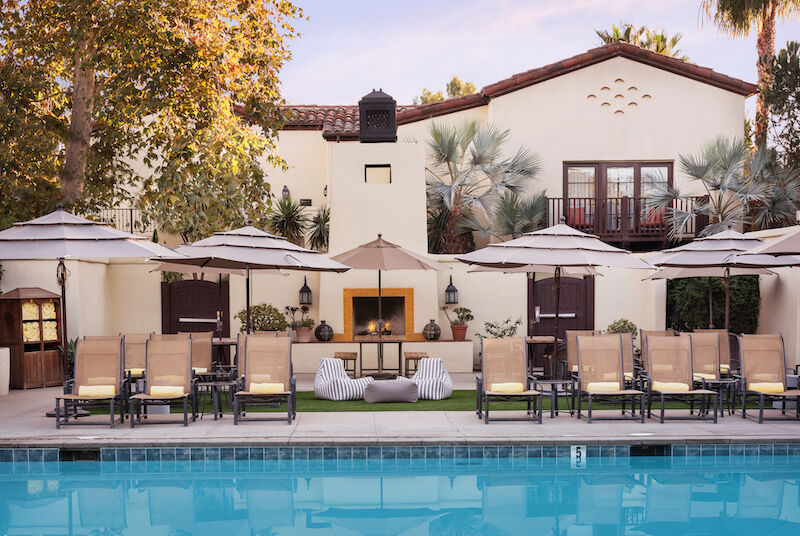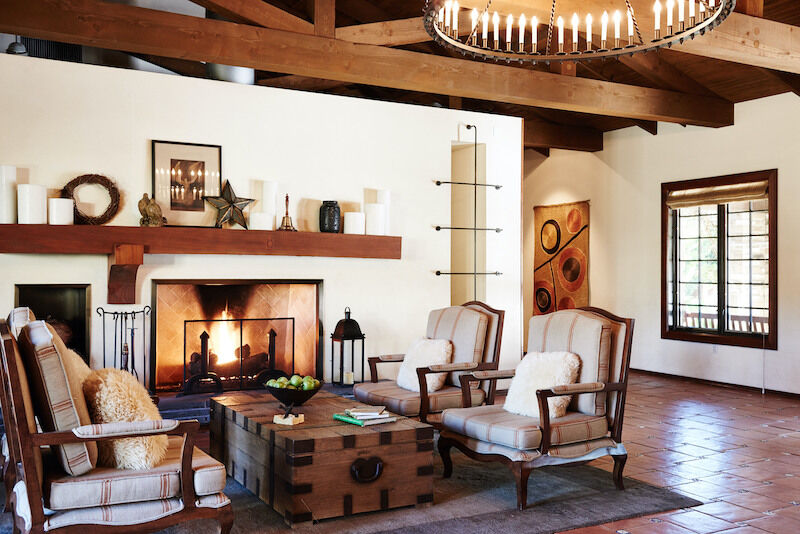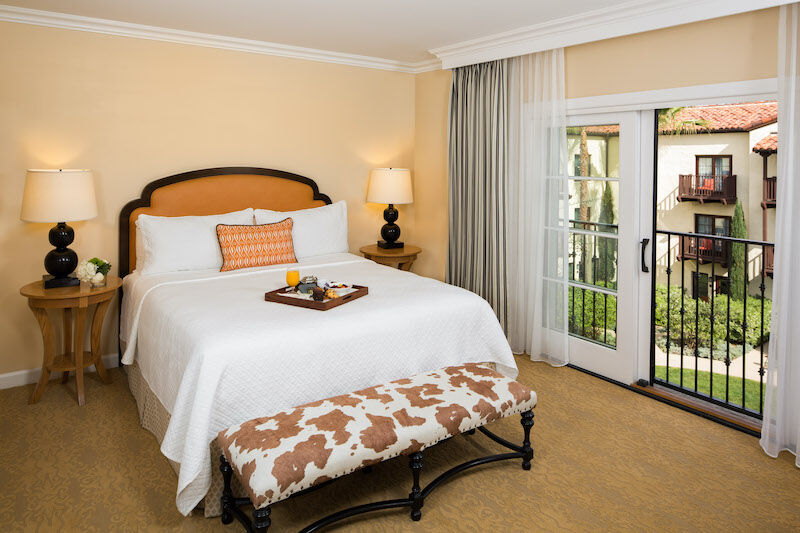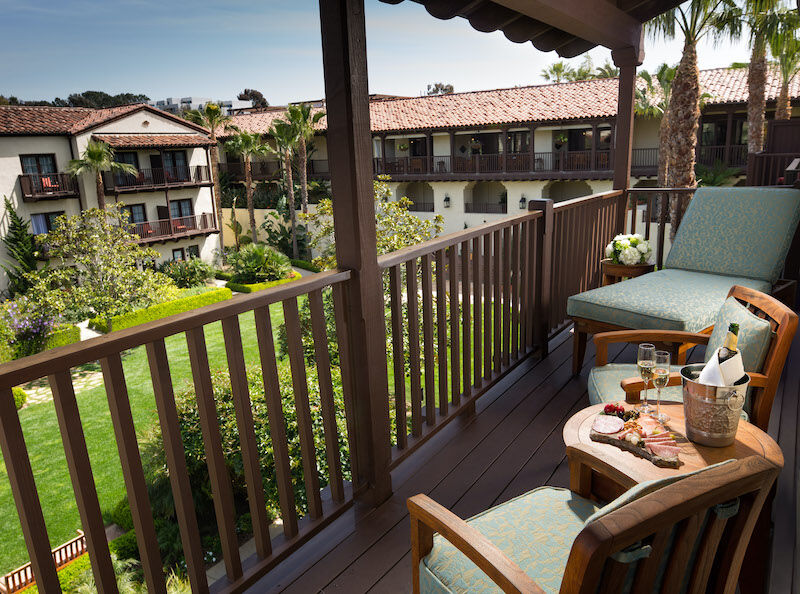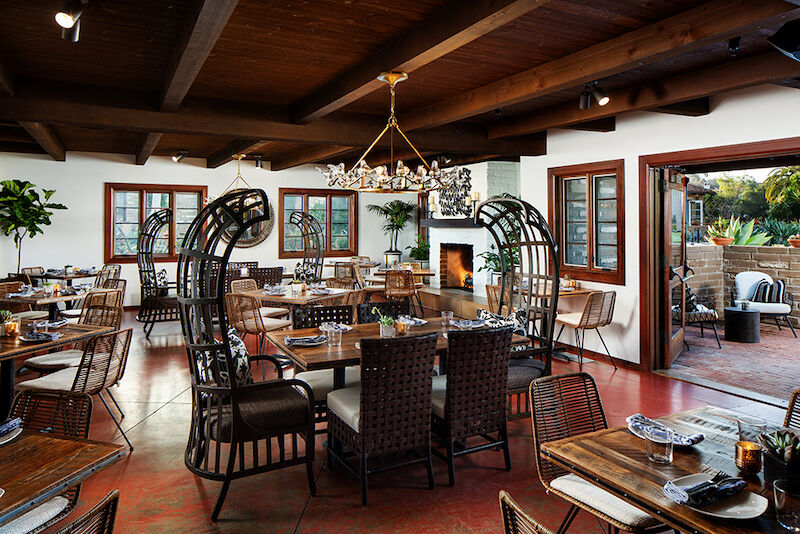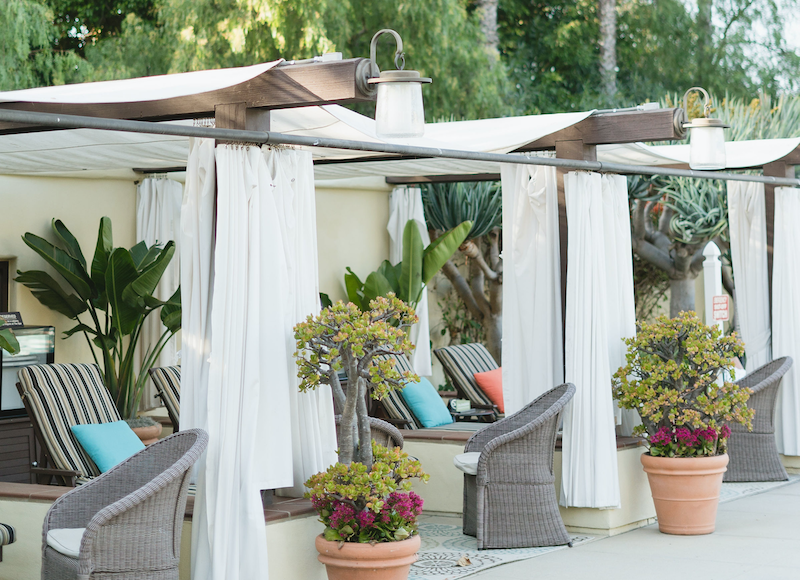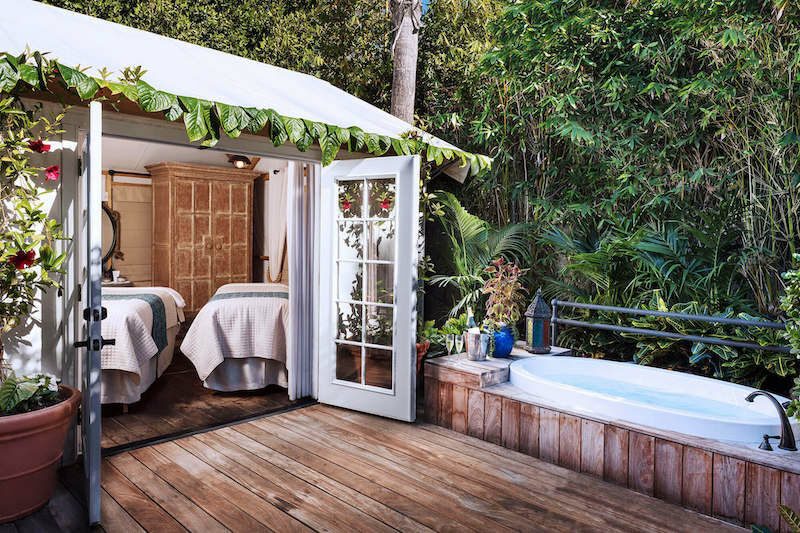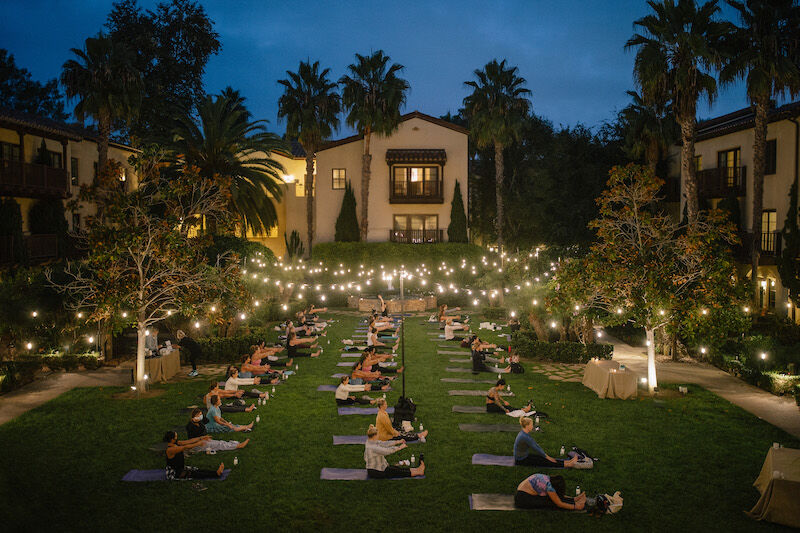 Location
The essence of La Jolla and Torrey Pines, less than half an hour from San Diego
La Jolla is a beautiful, beachside community just north of San Diego, home to the University of California, San Diego and the fabled Torrey Pines Golf Course, but it's not exactly centrally located to a lot of San Diego's best attractions. While you would still have a pretty good vacation if you never left Estancia La Jolla, if you're looking to explore the world beyond the hotel grounds, you'll need to rent a car.
The good news is San Diego is not Los Angeles, and once you have a car you won't be spending hours in traffic trying to get around the city. La Jolla is less than a 10-minute drive  away, with loads of restaurants, a handful of bars and even some shopping. Here's a sampling of what you can do within a short drive from Estancia La Jolla:
Rooms
Larger-than-usual rooms surrounding a beautiful courtyard
Estancia La Jolla's rooms are, for the most part, centered around its fantastic botanical gardens. If you can, snag a room with a garden view, as it really does contribute a lot to the hotel's ambience of escape. Some have balconies, but you don't need one to feel like you're in a magical setting.
The rooms themselves emanate luxury without going over the top. Everything inside is clean and elegant, beds are especially soft and the desks and flatscreen TVs are all modern. They also skew a little larger than regular hotel rooms and offer lots of closet and storage space in case you're looking to stay for a few days.
Estancia La Jolla's room categories are fairly simple, too, and are split into four varieties:
Deluxe – The entry-level rooms are still pretty sweet, starting at nearly 400 square feet with big windows and lots of light. There are no balconies, but the windows provide some great views of Estancia's courtyards. These rooms are available in California king or double queen sizes, with the latter running about 20 square feet bigger. 
Veranda – The Veranda rooms are similar in size to the Deluxe, but offer a small outdoor patio and a pathway into the botanical gardens. They're a front-row seat to Estancia's signature amenity and make for a nice place to sip a glass of wine at sunset.
Estate – These rooms all sit on the second or third floors of the hotel and offer small balconies with views out over the courtyard or spacious pool. They're probably the best value of any room category. 
Estate Suites – The biggest rooms at Estancia are the Estate Suites, one- or two-room suites clocking in at 640 square feet. The bathroom has a separate soaking tub and shower, plus a full-sized sleeper sofa. For families, this is your best option.
Amenities
Art and outdoor dining contribute to the atmosphere of escape
The Estancia La Jolla prides itself on what it calls "laid-back luxury," and you'll find evidence of that philosophy almost everywhere in the hotel. From the pool to the spa to the art gallery, everything here is sumptuous without being ostentatious.
The gardens on the upper level frequently host small parties, like the hotel's seasonal boozy tea time in the Secret Garden. The event is like high tea with lots of added gin, a perfect example of how Estancia strikes the balance between classy and relaxed. 
Throughout Estancia's 10 acres, you'll find murals from local artists, statues and thought-provoking phrases scrawled over the walls. You'll also find painted horses throughout the property, Estancia's take on the themed sculptures many cities have placed around town for tourists to discover. The art adds some light and creativity to a hotel that could easily fall into stuffiness. It is worth taking an hour or so to stroll around and see. 
Estancia's saltwater pool harkens to the golden age of Hollywood royalty, when walls of plants separate sunbathers from the masses and private cabanas offer even more seclusion. Even without a cabana, an afternoon at the pool feels like a slice of the envied life. 
Named "Best Spa" by San Diego Magazine, Estancia's spa offers all the spa treatments one expects at a hotel of this caliber. Think massages, facials, nail care and waxes along with yoga, meditation and a saltwater whirlpools. The treatments are all done with largely organic ingredients.
Secret Garden
The Secret Garden isn't really much of a secret, as it serves as a sort of outdoor lobby for the Estancia La Jolla. Here, you'll find fire pits, oversized chairs and plenty of games, as well as drink service if you need a cocktail to wind down. It's the social hub of the hotel and often the only place other than the restaurants that you'll run into large numbers of people.
Food and Drinks
Estancia La Jolla offers two restaurants and a coffee shop/market. Though La Jolla and San Diego both have loads of dining options, you won't be left wanting if you decide the drive into town feels a little too arduous.
You'll smell Blend before you ever see it; the coffee brewing inside wafts out to the Secret Garden and beyond. Inside, you'll find a full lineup of coffee drinks as well as salads, sandwiches, pastries and flatbread pizzas.
If you came to San Diego for Mexican food, you won't need to leave Estancia to find a great sampling of the cuisine. This restaurant sits in a little building that could have been a garden stable in another life, with a warming fire and loads of al fresco seating. The menu's full of Mexi-Cali favorites like duck carnitas tacos and shrimp agua chile verde. It's also the best spot to get a drink on the property. The cocktail menu here holds up to any in San Diego. 
For breakfast with a view — or a lazy weekend brunch — hit up Greenfinch. The fun, bird-themed spot sits right over Estancia's signature courtyard and offers big plates for breakfast and burgers and fish tacos for lunch. It's not as interesting of a menu as Mustangs & Burros, but a better bet during the day.