SCENE
One of Miami's best bars sits in a jungle garden just through the lobby at the Freehand Miami
If you're familiar with the Freehand's hostels, you know they redefine your perception of "hostel." Yes, you can share bunk-bed rooms with total strangers, but, beyond that, almost everything else feels like a full-scale hotel. Miami's Freehand is no exception.
Here, you can plop down in the historic lobby, do some work and watch a parade people from all over the world walk by. Where is this international collection of cool kids headed? Most likely, to the Freehand's tropical courtyard and the Broken Shaker. The Shaker, as it's known locally, has developed a reputation for having the best and freshest cocktails in Miami, using herbs from the courtyard's garden to season its drinks and drawing crowds to its outdoor drinking experience. That means sipping cocktails under banyan trees, palm trees, bougainvillea and other Florida flora, a truly Miami experience away from the water.
If you're craving some swim time, the Freehand's pool is a scene unto itself, hosting frequent parties, barbecues and local restaurant promotions. Even when it's empty, it's still an idyllic place to work on your tan. Freehand gives you a chance to experience some of the best of Miami on a budget. And if you're not hung up on luxury, staying here is a great call if you're visiting Miami Beach.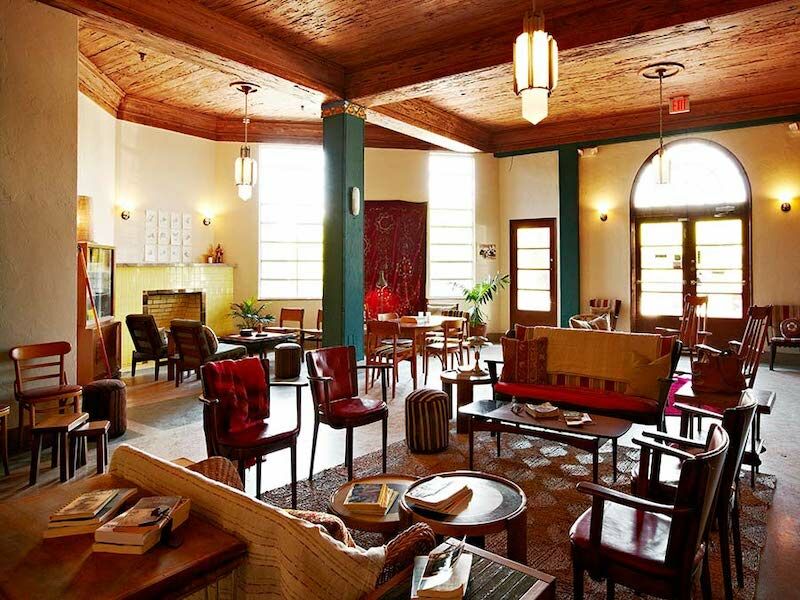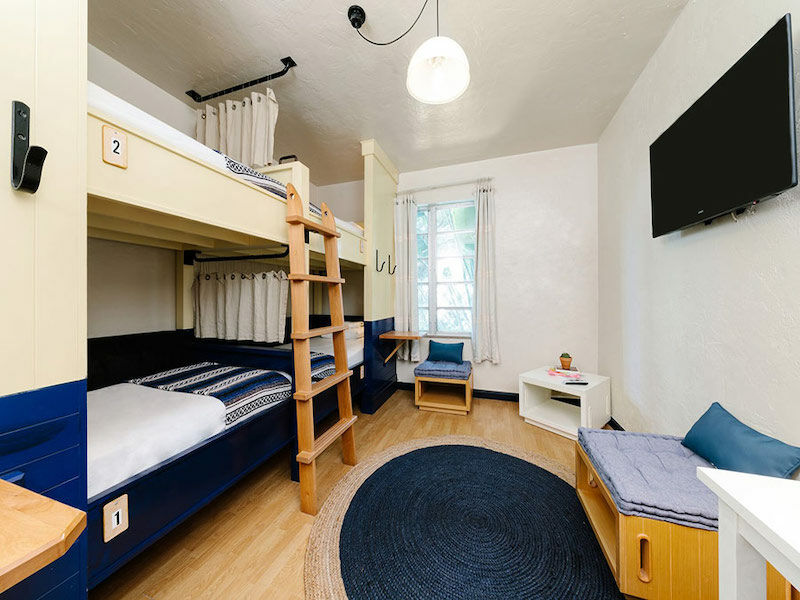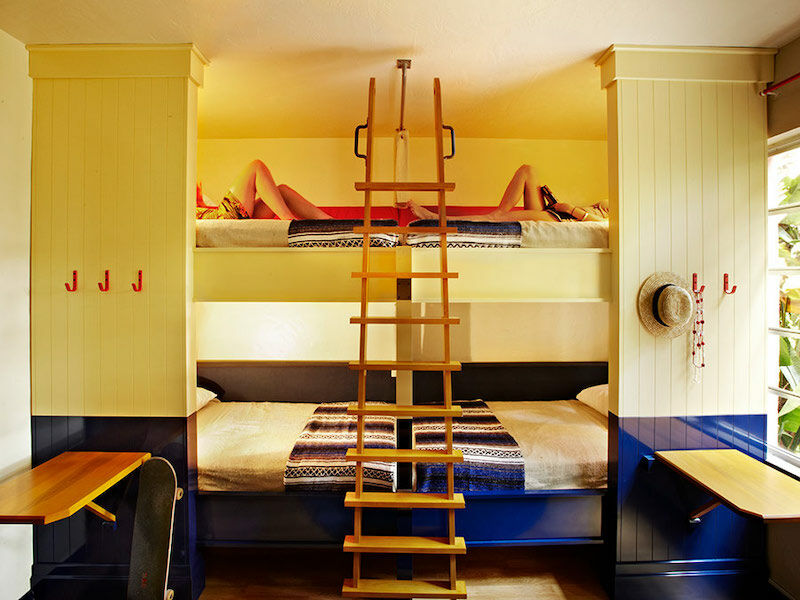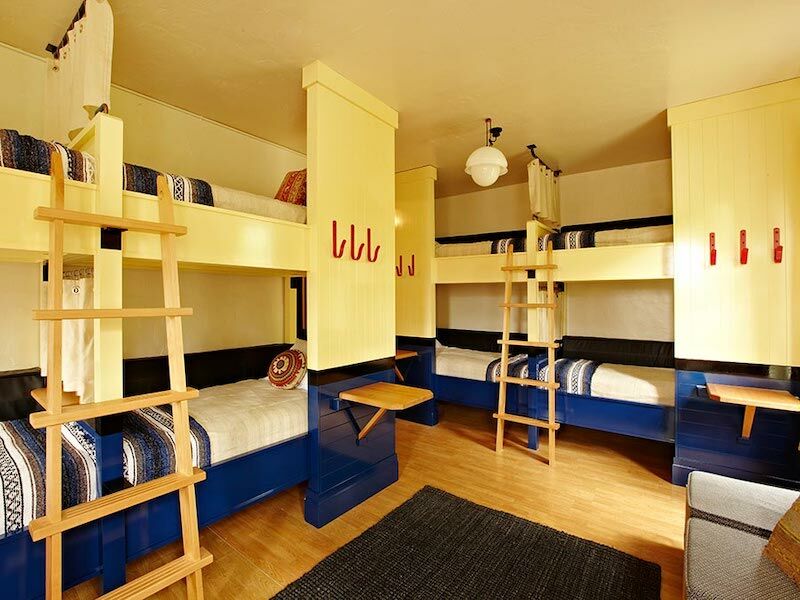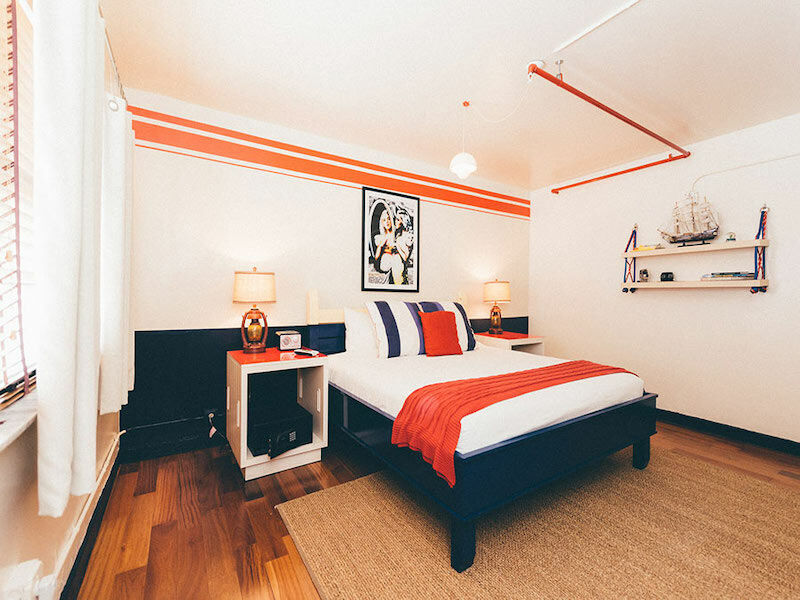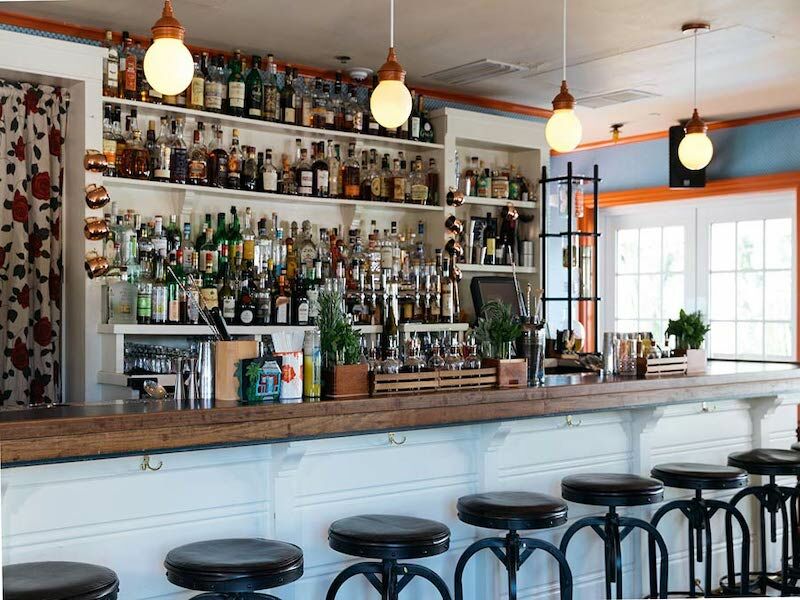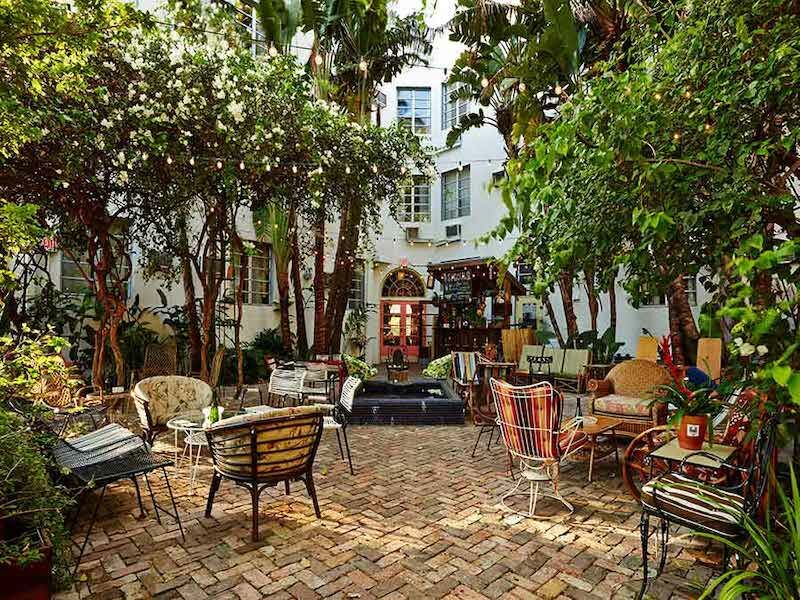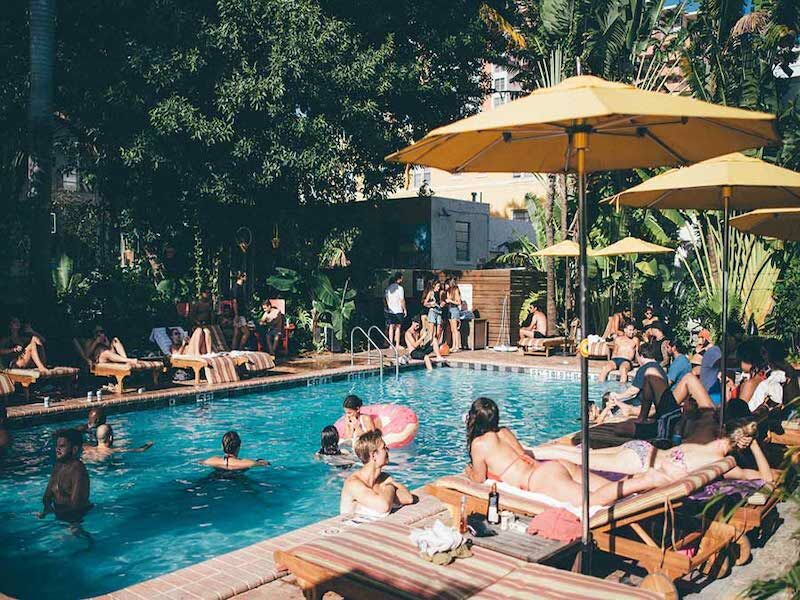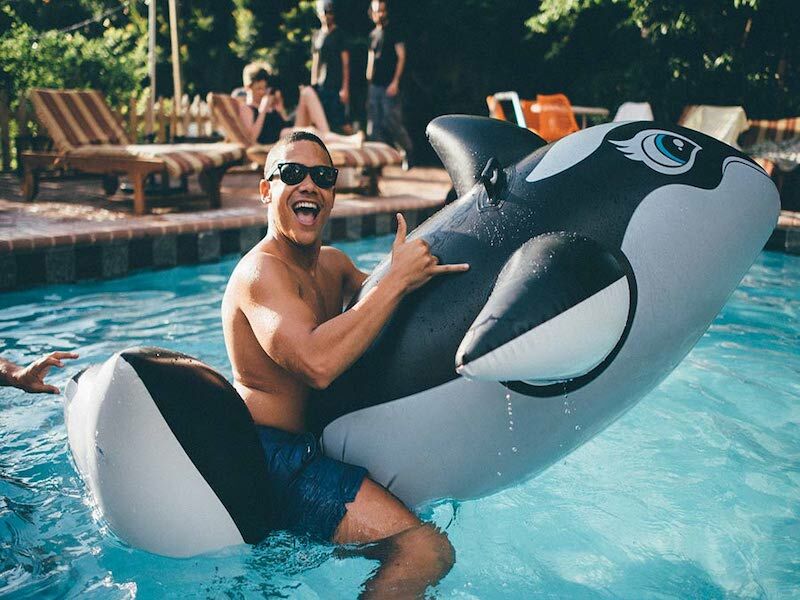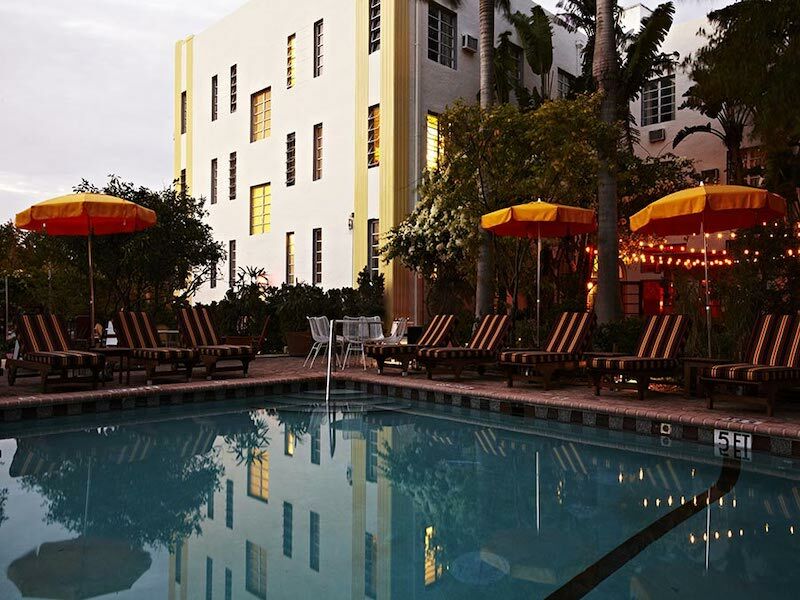 LOCATION
The dead center of Miami Beach, away from the action but close enough to see it all
The Freehand sits just north of legendary South Beach on Indian Creek Drive and 27th Street. Walking to Ocean Drive, Lincoln Road or any of South Beach's famous sites is possible, but on a hot, humid day, it's a long trek. The good news is you can walk to the beach in just a few minutes, and many of Miami's newer bars and restaurants have popped up nearby.
You'll also be in Miami Beach, not Miami proper, so stuff like the street art of Wynwood, the bohemian enclave of Coconut Grove and the glass towers of Brickell will require a car or rideshare. That all said, posting up at the Freehand isn't a bad way to spend your vacation. And, like we said, there's still plenty of other great stuff around the hostel.
To see the most notable and quintessential experiences in the city, see our Best Things to Do in Miami guide.
Some of the great stuff includes:
The beach

—

probably the main reason you came to Miami

—

is only a few blocks away. And if you want the scene-and-sand of South Beach, the walk is only about 25 minutes.

The largest collection of Art Deco buildings in the world sits in

South Beach's Art Deco District

, which begins a little over a mile from the Freehand.

Legendary nightclub

LIV at the Fontainebleau Hotel

—

which is worth checking out whether you go to the club or not

—

is a little over a mile away.

The

Faena District

, anchored by the stunning

Faena Hotel

and its epic mammoth skeleton, is about four blocks away. It has the most impressive design and art collection of any hotel in the city and hosts live shows in its ornate theater.

The heart-thumping Cuban culture of Little Havana sits across the causeway in Miami, about half an hour away from the hostel by car.

America's largest concentration of street art

—

and some of the city's best bars and restaurants

—

are all in Wynwood, about 20 minutes away by car.
ROOMS
You'll be pleasantly surprised if you keep in mind that it's a hostel
Make no mistake, the Freehand is still a hostel, so if you came expecting 400-square-foot guest rooms with butler service, you're going to be sorely disappointed. That said, life is all about managing expectations, and if you come expecting a typical hostel, you'll be pleasantly surprised. The rooms were designed by the high-end firm Roman and Williams, which has worked for the likes of Goop and Ace Hotel. At the Freehand, they created a set of beachy spaces with bright, white decor and art from local artists. Still, there's nothing fancy about the rooms, but the Freehand isn't the kind of place where you lounge around inside. The rooms serve their purpose: at the end of a long night in South Beach, you'll sleep well in any one of them. 
Quad Rooms – These are your typical hostel-style accommodations with four bunk beds and a private bathroom. All the bunks have privacy screens plus power outlets, reading lights and lockers for your valuables. There's also a desk, free Wi-Fi and the option to stay in a single-gender Quad Room if you like.
Super 8 – No, it's not an onsite version of your favorite chain of roadside motels. This is an eight-bunk shared room that feels a little like an upscale military squad bay. It has all the accoutrements of the Quad Rooms with twice the people.
Private Premium Quad – All the fun of a Quad Room with none of the strangers, these rooms offer a private, glossier version of the Quad Room for four friends looking to keep their nights between themselves. Think wood floors and cozier quarters on top of the standard Quad Room setup.  
King Rooms – These single rooms are little more posh than the Quads, with colorful art on the wall, a high-definition TV and mini refrigerator. It also has a desk and night table, as well as a private bath and king-sized bed.
King Suites – These larger versions of the King rooms also include a living room with a sofa, so a second person can crash there if need be. The living room has its own HDTV, in case said crasher wants to stay up watching infomercials.
Bungalow – For the ultimate cute cottage experience, opt for the bungalow. The quad room offers its own kitchen and living room in a semi-detached building with a desk and dining table. It's ideal for a group of four who don't mind sharing common areas or for families who don't mind a little noise.
AMENITIES
Broken Shaker makes up for what they don't offer
When it comes to amenities, the Freehand can go toe-to-toe with almost any small hotel in Miami. No, there's no gym or spa, but you will have the Broken Shaker right at your fingertips and its full slate of fresh-from-the garden cocktails.
Beyond the Broken Shaker, you'll also find 27 Restaurant, the hotel's restaurant named after the street on which it resides. It sits in an old, historic house across the courtyard from the main hostel building and features foods from Miami's mishmash of cultures. Falafel, yucca al verde and kimchi fried rice are highlights on an exceptionally eclectic menu. And like the Freehand itself, 27 is a definitively Miami experience.
The Freehand also has one of the more underrated hotel pools in Miami, and, though it's not technically open to locals, you still find some lounging around the pool area. It's not the models-and-bottles scene of some more luxe properties, but its shaded poolside is the ideal place to meet other free-spirited travelers over Broken Shaker drinks.
In addition, the Freehand also offers:
Free Wi-Fi, internet access throughout the property
Outdoor swimming pool
Free bicycle rental
Offsite street parking about a block away (street parking is available at $3/hr, 7 days a week from 9:00am – 3:00am. Street parking is free from 4:00am – 8:00am.)
24-hour, multilingual front desk staff
Daily housekeeping
Luggage storage
Laundry services
Air conditioning
Concierge services
Great location
Pet friendly (dogs only)
FAQ
What time is check-in and check-out?
Check-in is 3PM and check-out time is 11AM.
What is the Freehand's address?
2727 Indian Creek Drive, Miami Beach.