Scene
A grand, historic hotel that's still a classic
No hotel on the West Coast is quite as grand as Hotel del Coronado ("the Del") a San Diego landmark that's still going strong after over 130 years. The stately, white, Victorian seaside resort is like a city unto itself, complete with four vastly different "neighborhoods," half a dozen restaurants, a sprawling beach and a co-working space. It's a family-focused hotel, to be sure, but the sheer variety of things to do means pretty much anyone can find a good time.
The Hotel del Coronado has an essence of pure summer, where the smell of saltwater, chlorine, sunscreen and fried food wafts across the oceanfront. Though you're only a short drive across the bridge from San Diego, The Del feels like another world, a slice of summer nostalgia that never changes even as the details get updated. It's a place where you can live like 19th-century royalty or seclude yourself like a 21st-century VIP. That's why presidents, celebrities and a veritable who's who of world history have at some point called this hotel home for the weekend. It's as splendid a time as you'll find anywhere in Southern California and a place everyone needs to visit at least once.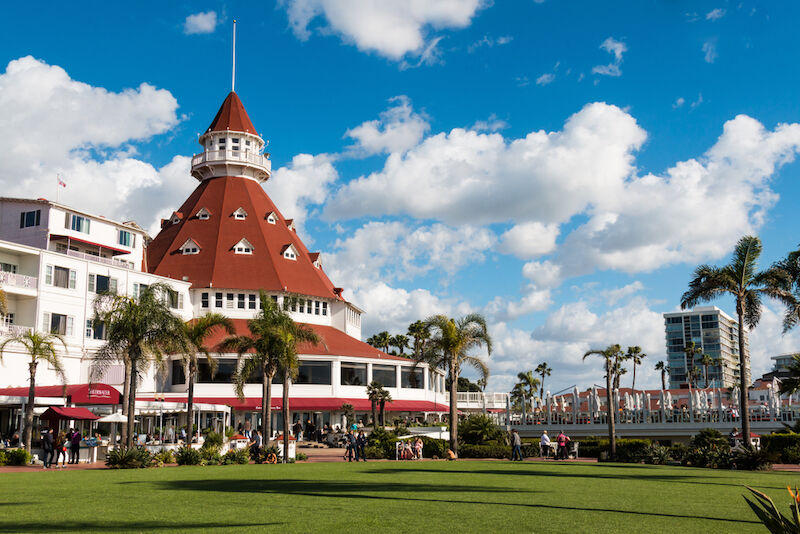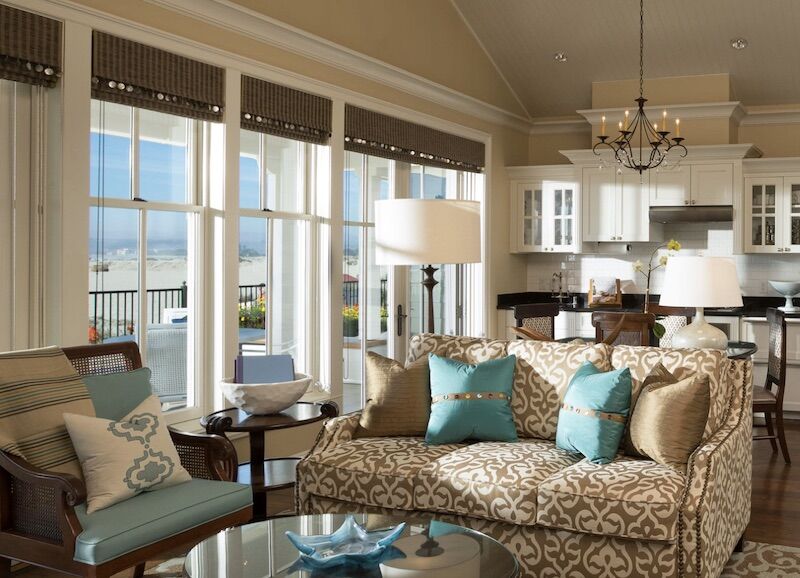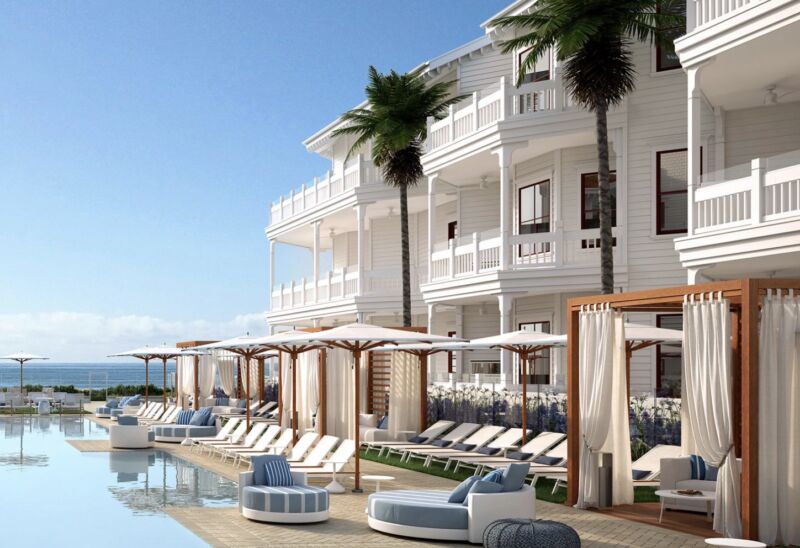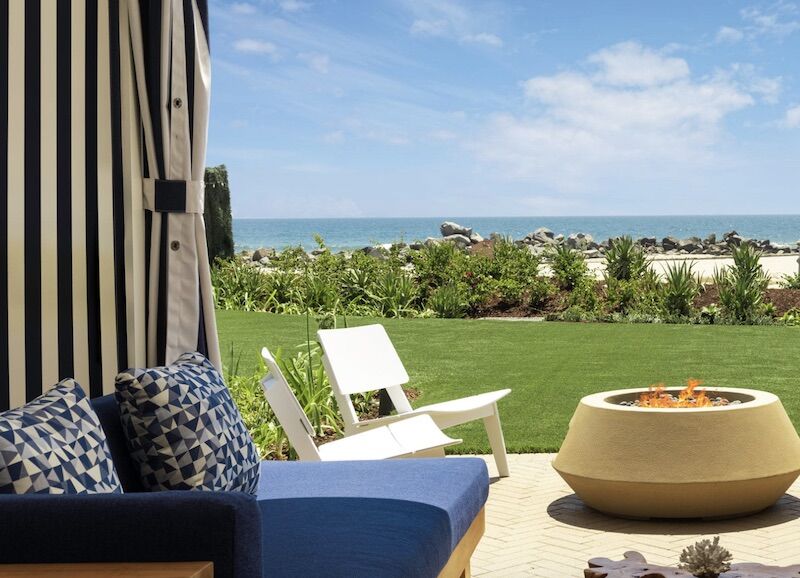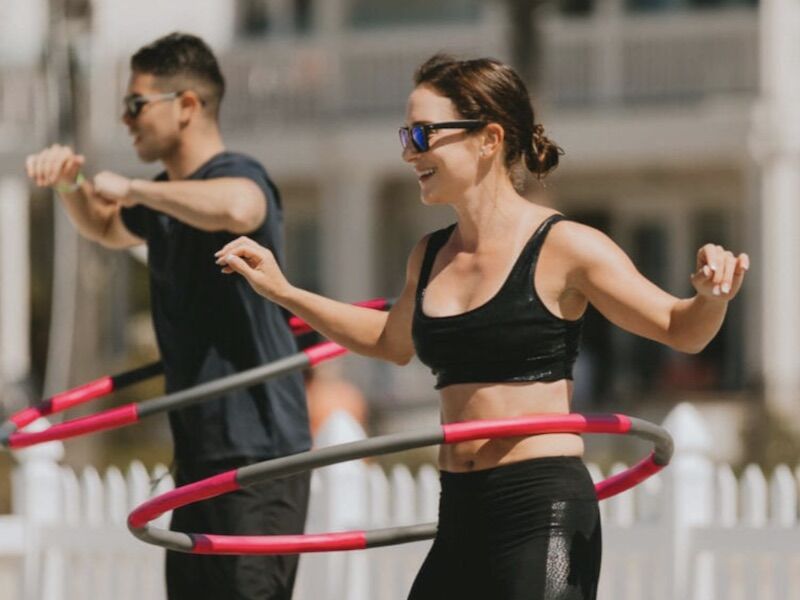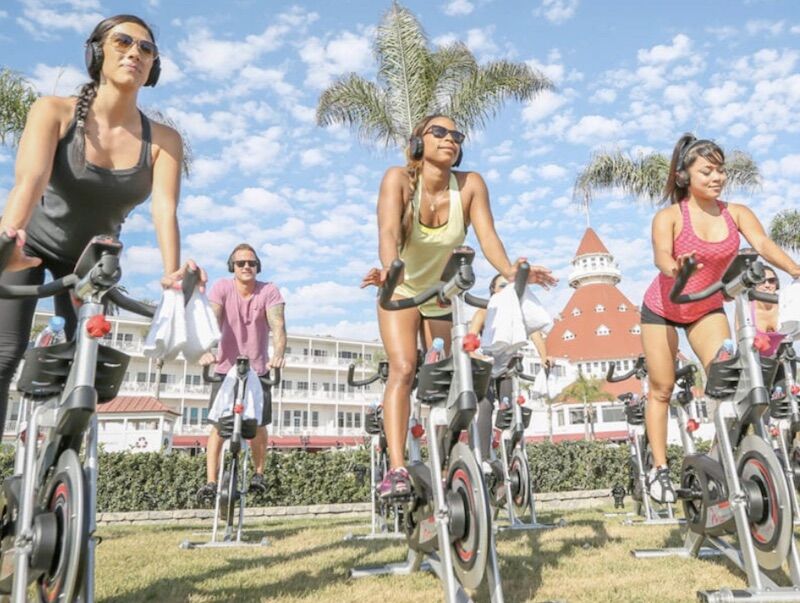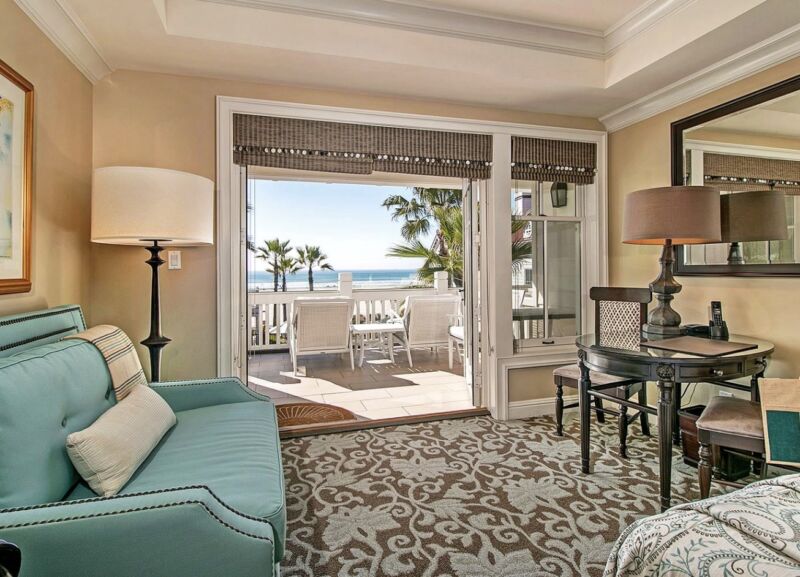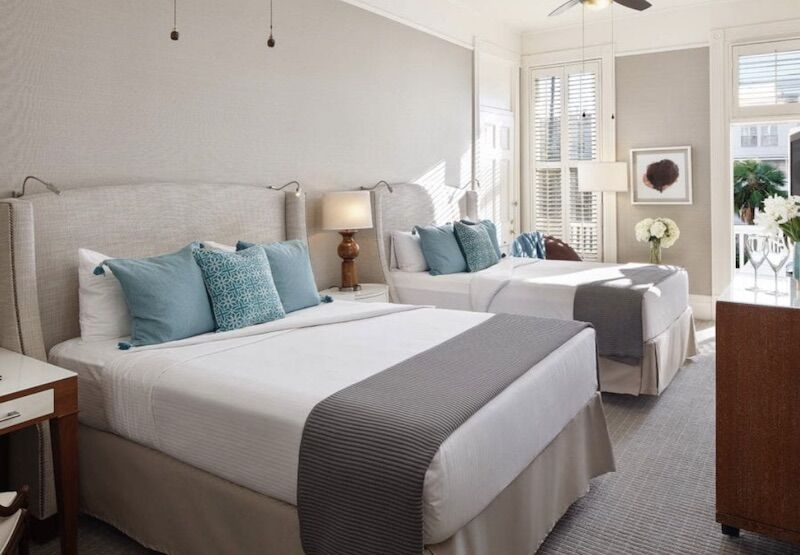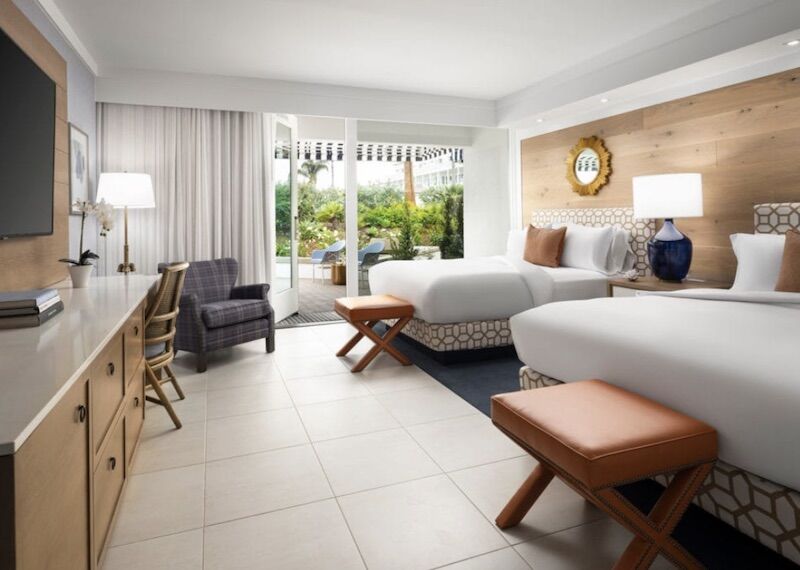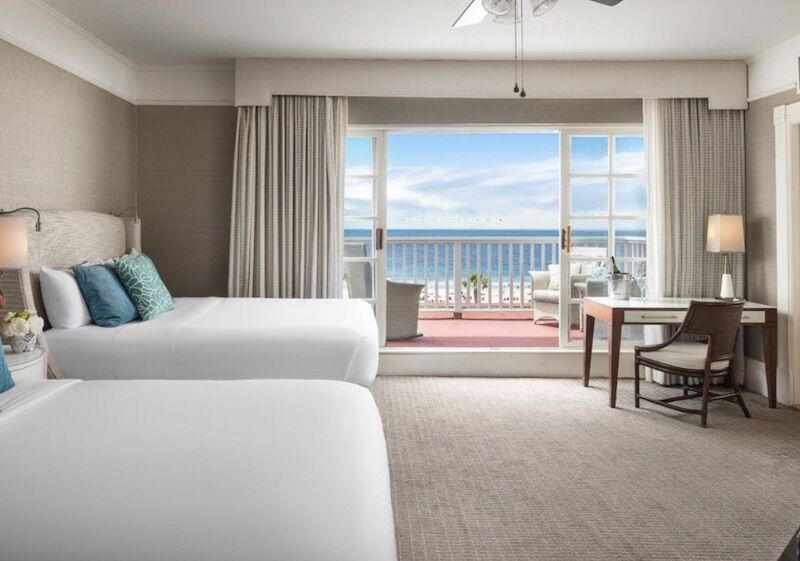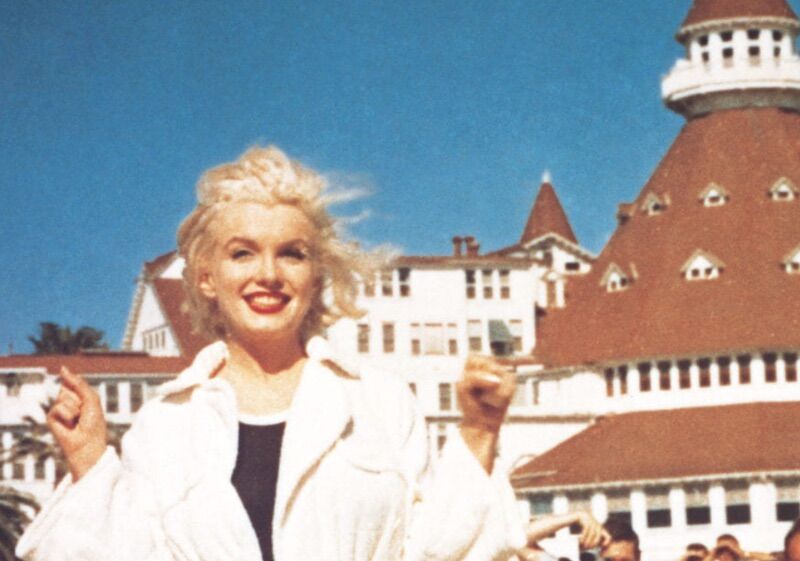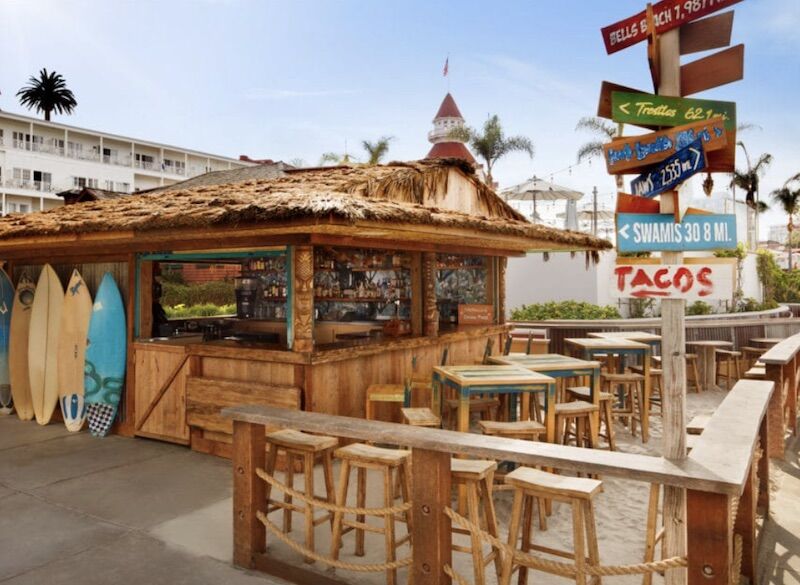 Location
California's most scenic beach island, 15 minutes from everything in San Diego
Coronado Island is beautiful. Situated on the cusp of the nation, it's where the deep blue water of the Pacific abuts the dark hills of Southern California. The entire island feels like a little chunk of middle America dropped in a Mediterranean climate and is a charming place to explore while you're staying at its signature hotel.
That said, if you don't have a car, going anywhere on the island other than Coronado isn't really feasible, but once you step into the majestic white oak lobby of the Hotel del Coronado, you'll likely find it hard to leave. Still, if you're making The Del a base for your San Diego vacation, make sure to rent a car. When you feel like exploring the city, here's what you'll find within a short (by SoCal standards, anyway) drive:
Rooms
Four neighborhoods ranging from the historic to the secluded
The Hotel del Coronado likes to brag that no two guest rooms are exactly alike. This is pretty close to the truth, as a stay in the historic Victorian building — the one you probably recognize with the red roof and signature turret — has rooms of every shape and size. However, it is but one of four "neighborhoods" that span across the 28-acre resort, and, even though it's the most recognizable, it might not be the right one for you.
The Victorian – This is the building blasted across every postcard of Coronado you've ever seen. The 1888 original is a national historic landmark. It houses the famous Crown Ballroom and stately oak lobby, and is full of the 1880s style that makes the hotel so special. The rooms are semi-modern, with some original-looking moulding and whitewashed balconies. The queen, king, and double queen rooms are long on history, but short on space. The Victorian also has studios (comparable to small suites in other hotels) and a handful of one-bedroom suites. For the classic throwback feel, book a room here.
The Cabanas – The newest addition to the Hotel del Coronado are The Cabanas, which surround the lush main pool in front of the ocean. Many on the ground floor offer instant access to the pool or a beachside view along with private, couch-filled terraces with fire pits for evening entertaining. Other cabanas boast what's euphemistically called a "property development" view, a nice way of saying it looks out onto a construction site. The location of The Cabanas is ideal for being in the center of the beachfront action, but make sure you know where your room is when you book. Rooms come in king, queen and double queen categories, but no suites are offered in The Cabanas.
Beach Village – Effectively The Del's VIP section, this neighborhood is split up into multi-story villas and beachside cottages, which come as junior suites, standard rooms or one-, two- and three-bedroom suites, many of which include kitchens. The cottages are literally luxury beach homes set right on the sand, while the villas offer sweeping ocean views from an elevated vantage point. This neighborhood also comes with exclusive access to a number of private swimming pools, a beach club with included chair rental and the Windsor Cottage bar and restaurant just above the beach. 
The Views – The Views are, as the name might imply, the most scenic guest rooms on the property. This seven-story high-rise adjacent to both the pool and beach is ideal if you want modern amenities like rain showers and clear glass balconies with plenty of ocean views. It  boasts the most suites of any neighborhood outside the Beach Village, with one- and two-bedroom suites on the building's top floors. You can also select a queen, double queen or king room at The Views, or a ground-floor room with a terrace, firepit and couches.
Amenities
Over a century of history, a resident ghost and six different restaurants
Perhaps the Hotel del Coronado's greatest amenity is its history, dating back over 130 years to the golden age of grand hotels. The Del even hosts a resident ghost, alleged to be the spirit of a mysterious woman named Kate Morgan who shot herself on the property in 1892. (Her room is still rentable, but we're not telling which one it is.) You can learn all about it on a guided tour of the hotel, a self-guided audio tour or at The Del's onsite museum near the Power Plant section of the hotel.
But beyond its history, The Del has more stuff than you can possibly do during a single vacation, along with an enhanced parking garage and free Wi-Fi. Try not to get overwhelmed as you peruse the offerings.
Wander out onto The Del's beach and you'll find a shack renting boogie boards, paddle boards and other aquatic equipment. You can take surfing lessons here or just rent your own board and sample the surf yourself.
Hotel del Coronado has a fitness center larger than a lot of regular gyms, complete with heavy dumbbells and several Peloton bikes. If you'd rather exercise outdoors, you can try a free beach yoga class, beachside spin classes or even a seasonal mermaid fitness class where you work your core by wearing a tail.
For corporate groups who might need office space without a distracting ocean view, the Power Plant just off the hotel's main drive offers a complete, rentable co-working center with conference rooms. The building was once the largest power plant outside New York City and still has much of the original brick and metal work inside.
The Hotel del Coronado's beachfront is full of umbrellas, chairs and covered daybeds. All incur an extra charge, starting at $25 for a chair and going up from there. At night, Del Beach hosts a fireside s'mores roasting, where groups of up to 10 can reserve their own firepit and s'mores accoutrement.
The Marilyn Monroe classic "Some Like it Hot" was filmed at The Del, and you'll find a full-on Marilyn tribute inside the hotel's spa and salon. The salon is also set along the property's original ground-floor walkway, where the original support posts separate aesthetician stations.
Food and Drink
The Hotel del Coronado's signature restaurant takes the beach's Mediterranean feel and extends it inside. Small chairs and a fresh seafood menu beckon guests to a seaside dinner, where they can walk up and pick their entree from an ice-packed fish bar.
This restaurant bordering the hotel's grand lawn is the go-to for those who want a full breakfast. The outdoor tables all have ocean views and make for a perfect place to start the day.
This elevated, poolside restaurant is the best place to eat if you want to soak in some California sun. The small, simple menu is basically a SoCal take on burgers and salads with some colorful cocktails thrown in. The oceanfront tables have the best view, but if you've got a big group, opt for the private fire pits and surrounding couches. 
The Del's original beachside bar is still going strong in this spot named after the hotel's founders. The long mahogany bar and cocktails crafted with herbs from an onsite garden are the main attraction; however, if you're starving, there's also a small food menu. 
For a cup of coffee or small breakfast sandwich, the ENO Market is the move. It's also handy if you want some food to stock your kitchen, a quick bag of chips or bottled water. During the afternoons, Eno serves up gourmet specialty sandwiches and cool grab-and-go options. At night, a wood-fired pizzeria opens up on the market's patio. If you're hungry for dessert, Sundae's, the hotel's ice cream parlor, is right next door. 
No beach is complete without a straw-roofed beach bar, and The Del's doesn't disappoint. Here, you can fill up on San Diego fish tacos or other tortilla-wrapped treats, then wash them down with a collection of tropical drinks tailor-made for Instagram envy.
The Crown Room, with its famous 33-foot ceiling, is where to have Sunday brunch. Ask the front desk or concierge staff if Crown Room Sunday Brunch (and in-room dining) are available as service is sometimes temporarily unavailable.
FAQ
What time is check-in and check-out?
Check-in is 4Pm and check-out is 11AM.
What's the parking situation at Hotel del Coronado?
Valet parking costs $80 per night. Self-parking costs $50 per vehicle per night in the underground garage.
Are there electric car charging stations on site?
Yes.
Is there free WiFi at the hotel?
Yess.
Is Hotel Del Coronado an independent hotel?
The Del is owned by Hilton and part of the Curio Collection by Hilton.
How do I get in touch with the hotel's concierge team? 
You can text the Hotel Del Coronado's concierge team at 619-535-8705.
Is there a business center on site?
Yes.
How far is the hotel from Coronado Beach?
The beach resort is right on Coronado Beach.
What is Hotel Del Coronado's address?
1500 Orange Avenue, Coronado, CA 92118