SCENE
Hotel Saint Cecilia attempts to grasp a holy grail of the hotel industry on a daily basis: the balance of effortless cool with authentic dedication to service. The compound is located in South Austin off of S. Congress Ave. — long a haven for design-focused artisans, independent boutiques and free thinkers in Texas — and resides in a remodeled 1888 Victorian mansion. 
One of four Austin-area properties run by enterprising international hotelier Liz Lambert and her Bunkhouse Group, Hotel Saint Cecilia fills a very specific, posh niche. With only guests and a few local club members allowed on the premises, you can almost guarantee that it will attract the travel set that doesn't want to be bothered or potentially photographed.
Little delights peek out from corners of the property and in the unique rooms, of which there are only 14 — another nod to Hotel Saint Cecilia's highbrow exclusivity. Thoughtful touches like the ultra-luxurious Hästens bedding, limited-edition scents developed with flowers from the Saint Cecilia garden and a custom hotel soundscape showcases the depth of thought that went into designing the hotel.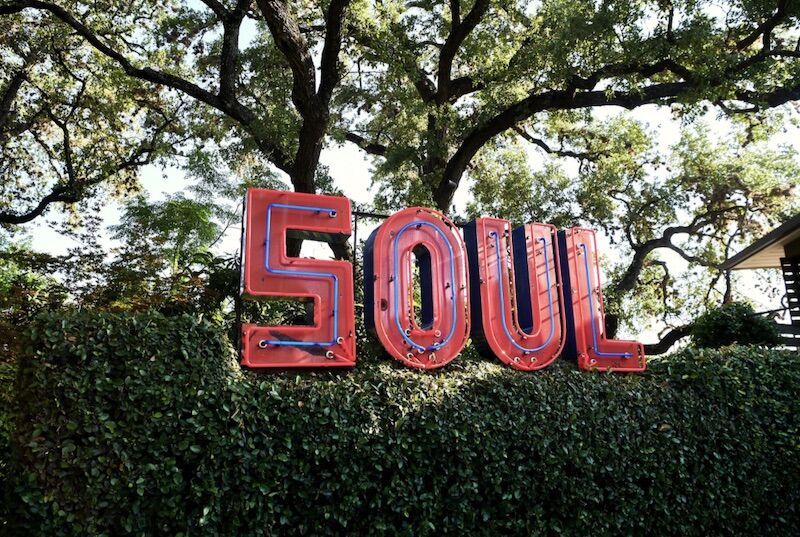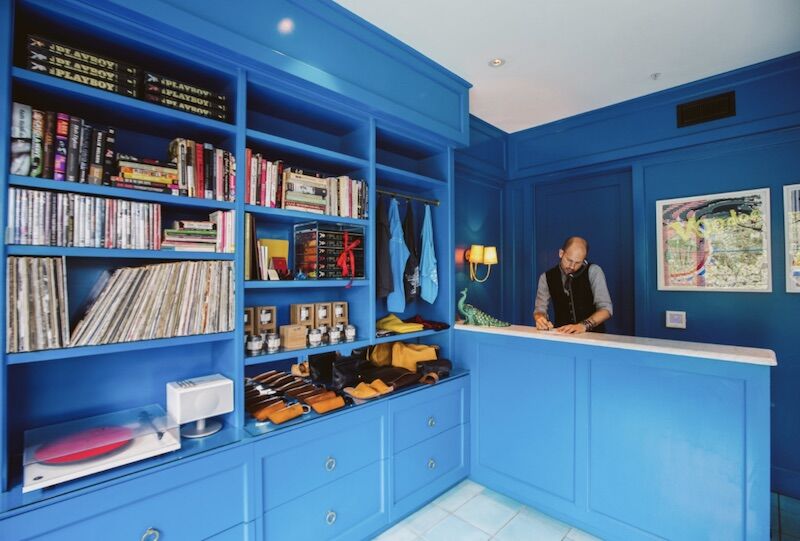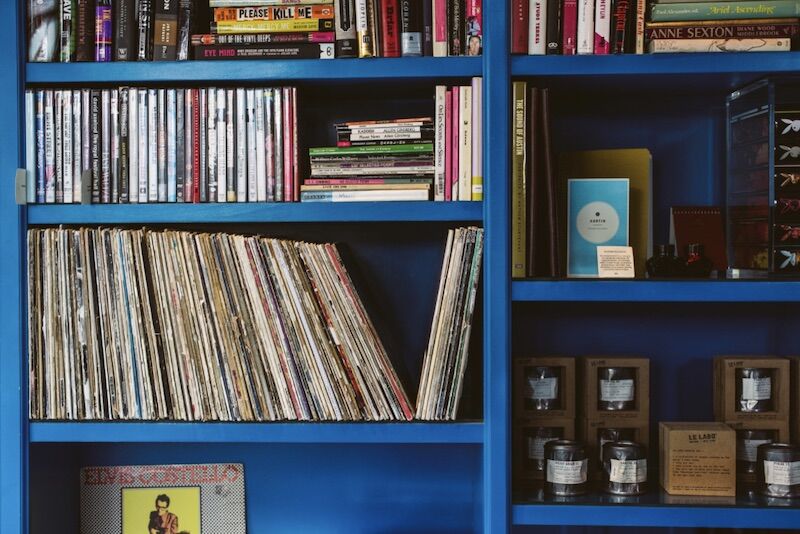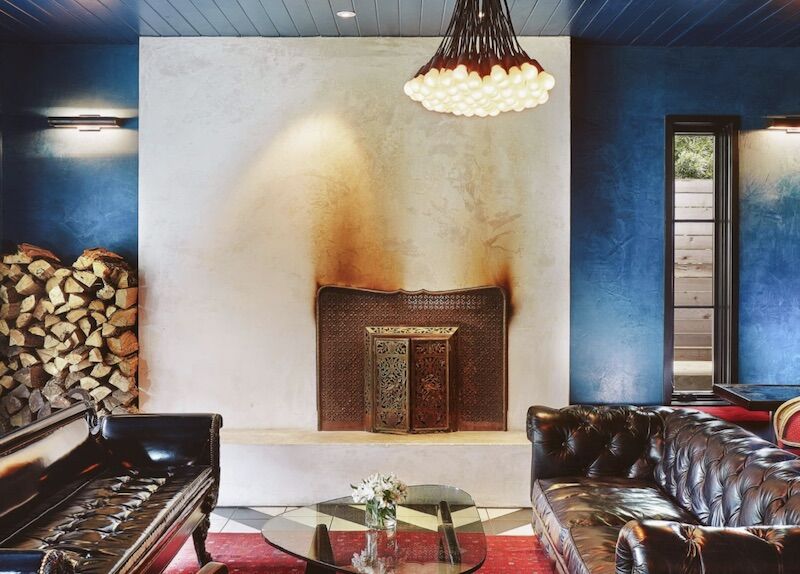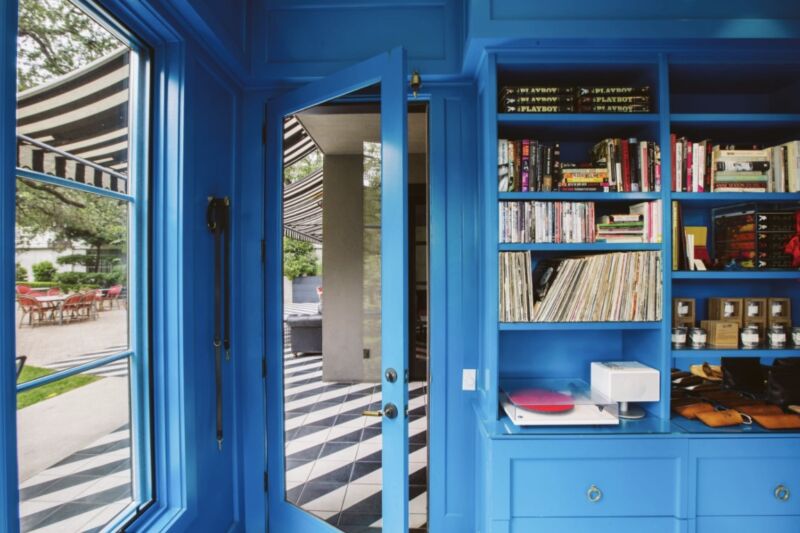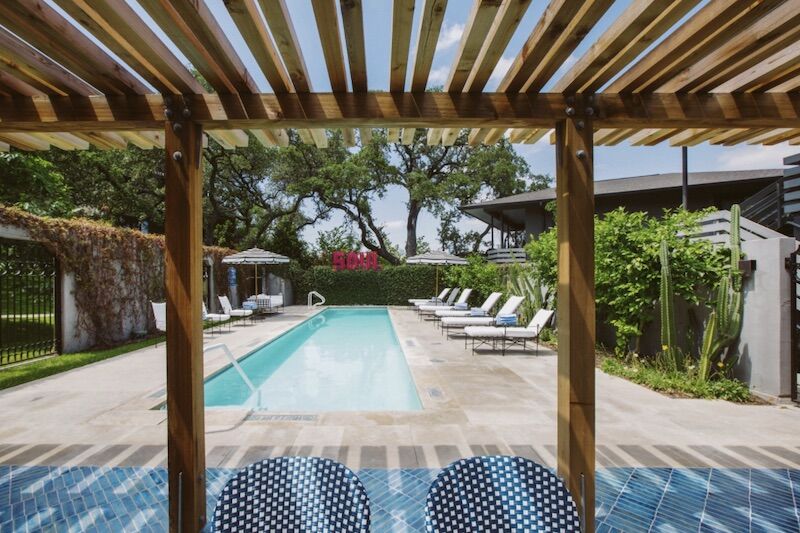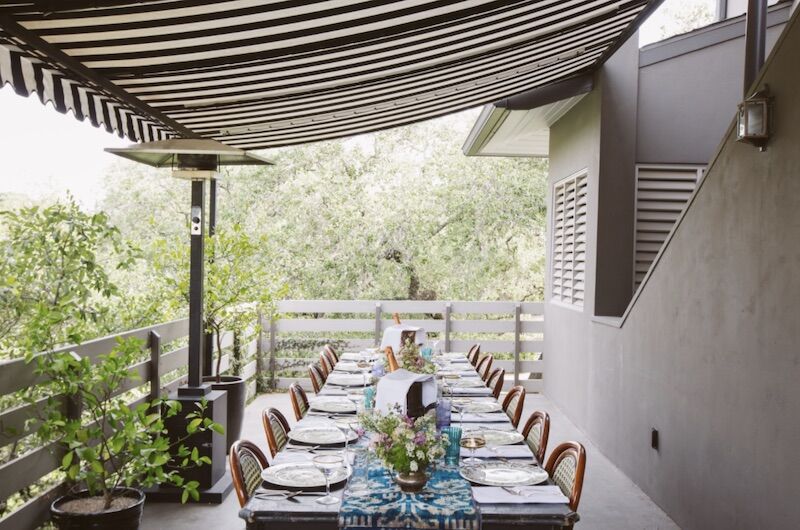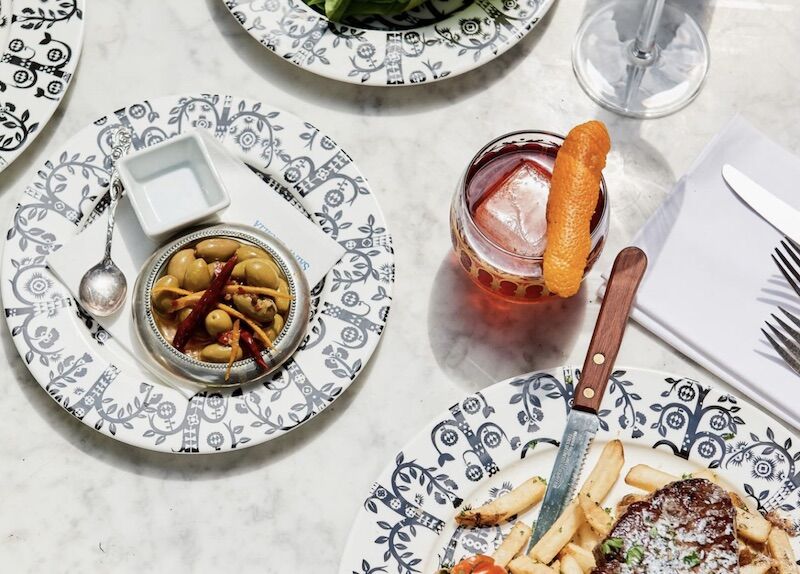 DESIGN
Lambert described vintage photos of The Rolling Stones in various country manors as the inspiration for Hotel Saint Cecilia. The result is retro-glam with pops of neon and beautifully thought-out interiors. She even went so far as to hire Orchid Music Design, a sound consultancy, to help shape the hotel's auditory experience. The hotel is a mix of white walls with Mediterranean blue accents, textured wallpapers that highlight the mansion's Victorian bones, Chesterfield sofas with beautifully worn patinas and Texas ranch-chic. 
LOCATION
Located one block off of S. Congress Ave., Hotel Saint Cecilia feels like an extravagant  escape from the everyday. Close by are the Continental Club (a famous venue), the boutiques that paved the way for artisanal makers everywhere (R.I.P. Uncommon Objects but hello Maufrais!), coffee shops like Cuatro Gato and more. It's a hub for culinary development, but we wouldn't blame you if you decided to stay on the hotel premises your entire trip. 
SERVICES
In a hotel like Saint Cecilia, service is what separates a good experience from an exceptional one. Lambert and her staff go beyond the normal call of duty to anticipate and fulfill a guest's needs. The concierge staff is on hand day and night to provide tailored recommendations and coordination. Some of the services include guitar loans in partnership with Gibson, private vintage vinyl shopping courtesy of Breakaway Records, personal in-room styling from By George, in-room spa services and many other conceivable luxuries. 
In addition to a dedicated staff, there are all the things you would expect: concierge, dry cleaning, onsite parking, laundry, a swimming pool and Wi-Fi. The lap pool is heated and open to guests 24 hours a day. 
Other things you might not expect: There's a retail store in the lobby that carries travel necessities along with products from high-end brands like Saint Rita, Santa Maria Novella and a variety of local and international craftspeople. Some of the items are available exclusively in the hotel lobby, like a limited-edition Roux Saint James fragrance made with flowers cut from the hotel garden. The hotel also has a lending library of vintage LPs, rock biographies and poetry anthologies from the hotel's favorite artists that can be enjoyed across the property.
The French-leaning food options come from "the lounge" and can accompany almost any cocktail you could think to order. The lounge has a "French chateau owned by a rockstar" vibe. There are Parisian cafe accents alongside rich leather couches and a fireplace. You can order breakfast before you go to bed and it will be waiting for you when you wake up. 
The hotel is dog friendly with advance notice for a small fee. 
ROOMS
Every one of the 14 rooms (from $585-$870+) is unique and features a tasteful hodgepodge of vintage furniture, aesthetic accents, Rega turntables and Geneva sound systems (for your borrowed LPs) and what is quite possibly the most comfortable bed on earth. 
The most overlooked aspect of a hotel experience is often the bed itself. Ultimately, a hotel is a place where we sleep, and the Hotel Saint Cecilia has left no stone unturned in the bedding department. Every room has a Swedish-based Hästens mattress (these start at around $150,000), a feat which no other hotel in North America can claim. You can fall asleep knowing you are sleeping on the finest materials available. 
Bathrooms are outfitted with custom kimono bathrobes (that can also be purchased in the gift shop for $220) and Grown Alchemist bath products. 
Every room and suite comes with an offering the hotel calls a "spa minibar" full of Santa Maria Novella body care products to supplement those of Grown Alchemist. The food and beverage minibar is stocked with a beautifully curated assortment of local producers and European mainstays.
Each room offers a different experience and size, with Suite 4 even having its own fenced-in backyard for pet guests, as well as a private fire pit and lounge area. 
#hotelsaintcecilia on TikTok