Scene
An off-the-beaten-path hub for chic visitors, minus the scene
As Miami has transformed from party city to cultural destination, intrepid travelers looking for more than nightlife are basing out of spots like Life House, Little Havana. While the rooftop bar does offer one of Miami's more sought-after happy hours, guests are a chic, comfortable set who are happy to work all day from an art-filled atrium and library, then explore Calle Ocho by night.
There's no Miami pretension at the Life House, Little Havana, only a collection of curious people who want to enjoy a comfortable home base while they explore. The crowd that gathers on the rooftop bar for sunset and beyond is similarly low-key. Locals mix with guests enjoying the stunning view of the Miami skyline, as the sunset colors creep slowly over the skyscrapers. It's not the height of luxury or a South Beach "scene," but it is still a tropical, wicker-filled oasis that feels like home.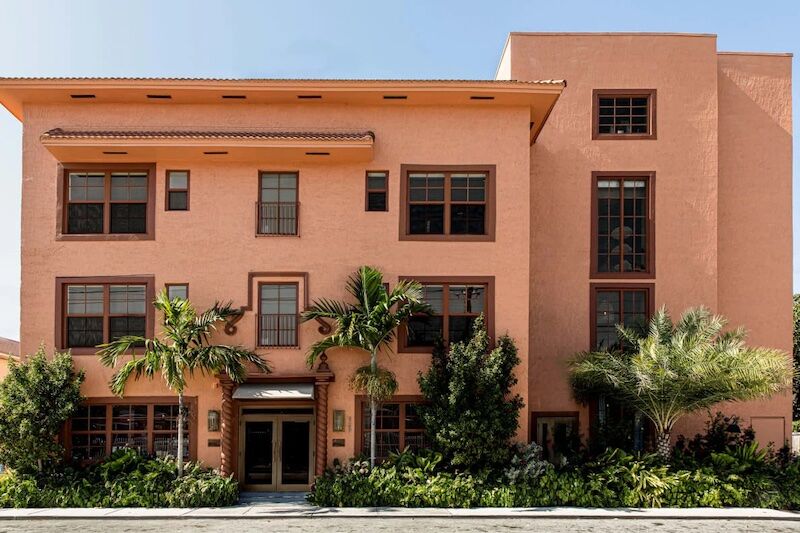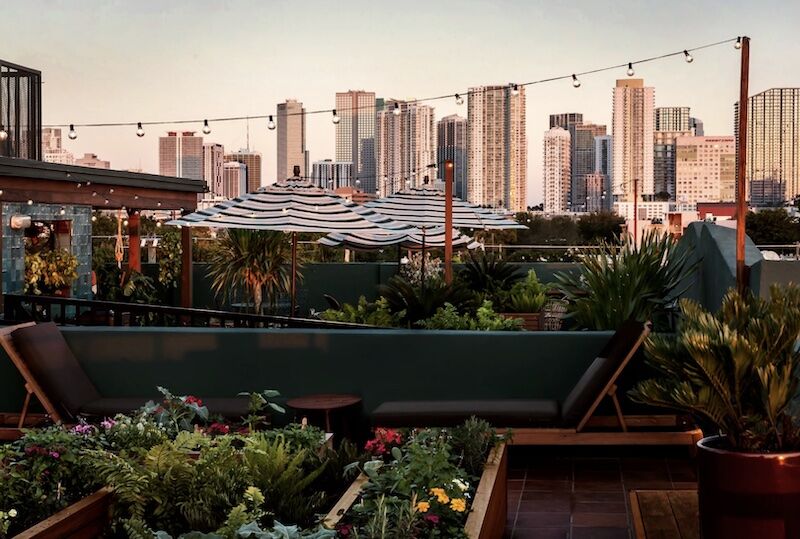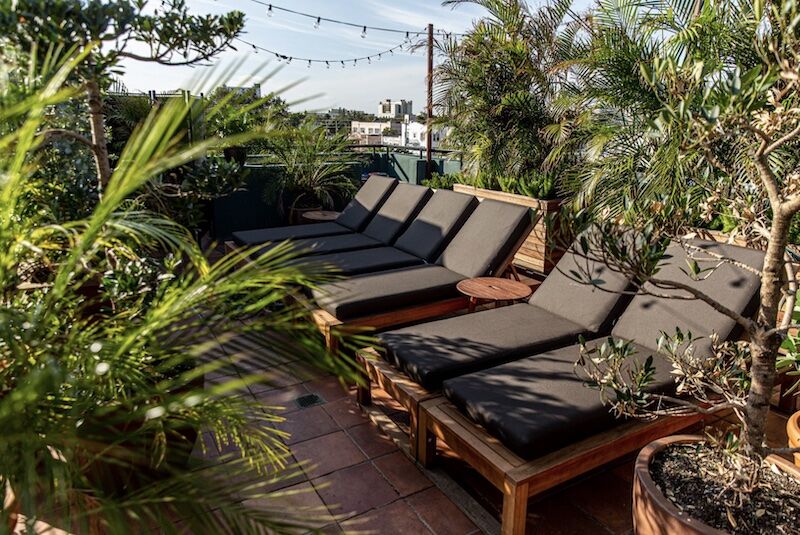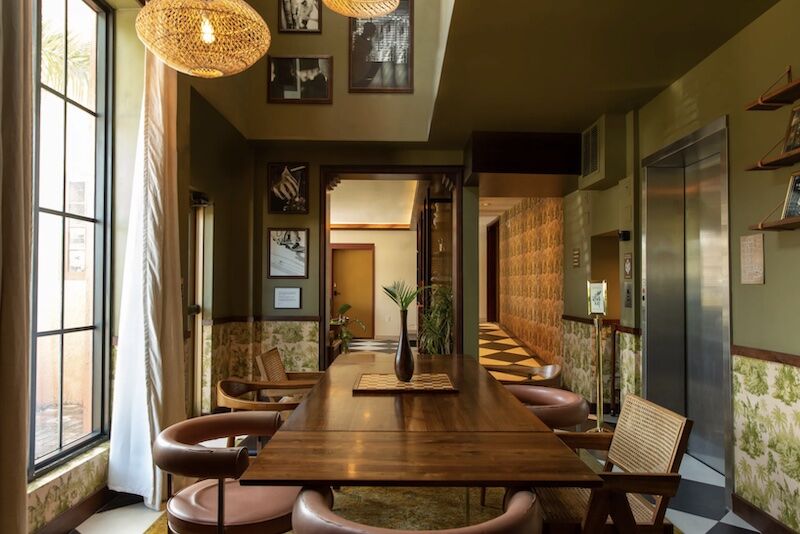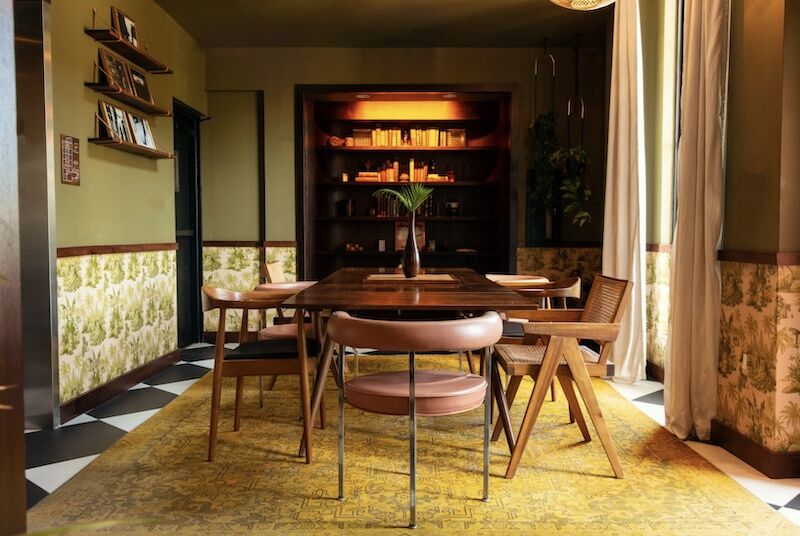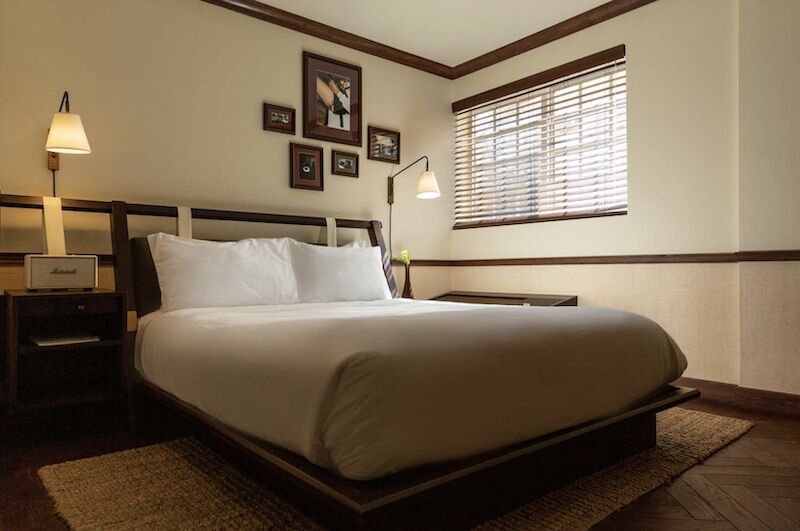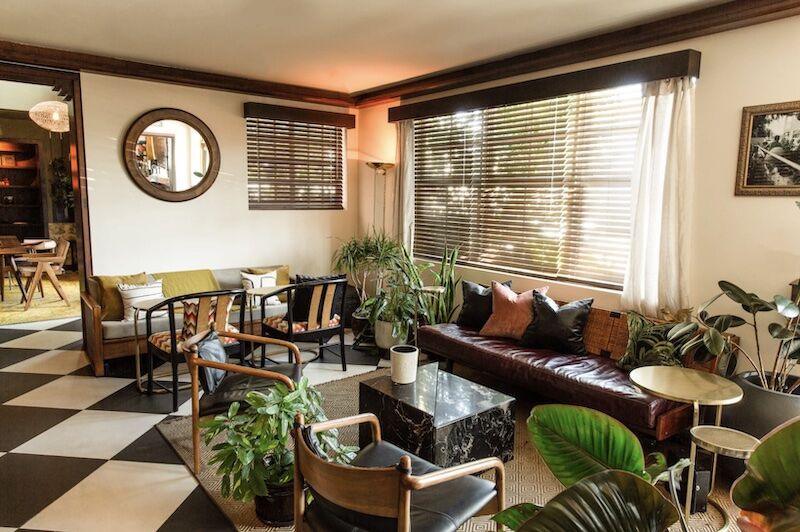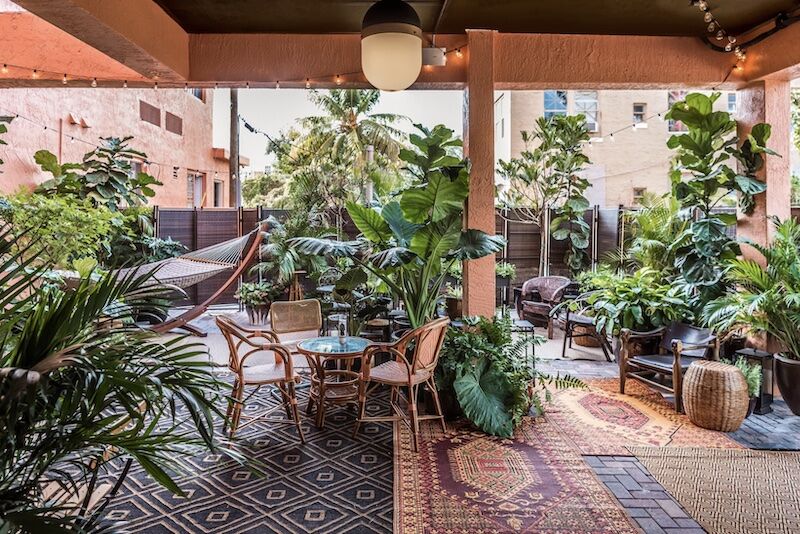 Location
The only boutique hotel in the heart of Little Havana
Life House sits only a few blocks off Calle Ocho, the main drag in Miami's multicultural mecca of Little Havana. Within five minutes, one is surrounded by salsa music, cigar shops and streetside mojitos. And while this Miami street can sometimes skew a little touristy, it's still a must-visit.
The city's skyline towers less than a mile from Life House, Little Havana's rooftop. It's a bit far to walk, but a short bus or taxi ride takes you into the heart of Brickell and Downtown, making Life House a cheaper — and cooler — alternative to high-rise chains. The beach isn't close, though, so if you came to lay in the sand, you'll find better options closer to the shore. The Miami traffic can be brutal getting out too, so make sure you stay off the road during rush hours.
Still, Life House, Little Havana's central location makes it an ideal hub from which to explore. Here are some spots you can visit nearby:
Rooms
A tropical sense of place in spaces that feel like personal bedrooms 
Life House, Little Havana looks a little like a Mediterranean Revival mansion, and accordingly most of the rooms feel more like bedrooms than hotel rooms. They are small, but efficient, and each boasts a private bathroom adorned in subway tiles, marble and brass. It's a little bit of old Cuba meets 1920s American glam, a tribute to the neighborhood it calls home.
Each room features original art from Leandro Feal, and accents of pink and palm green giving the walls a tropical sense of place. Thought-provoking photographs also hang in many rooms too. Despite the decorations, they're definitely home bases and not homes. This is the Life House, after all, so getting out and not sitting in your room is part of the experience.
Life House, Little Havana's 33 rooms break down into the following categories:
Cozy Queen – Life House's most common room — there are 28 of them — the Cozy Queen lives up to its billing. It's small, but comfortable, and offers just enough space to sleep and put a few things away. It comes with Le Labo Bath products, a retro Marshall speaker and Revival New York linens.
King Suite – The largest option for single occupancy, the King Suite's size is comparable to a normal guestroom at larger chain hotels. Its design is better, though, with soft mahogany, pastel walls and the same bath products and linens as the Cozy Queens.
Modern Double – For friends traveling together, this is Life House's best option, a hostel-style bunk bed room with private "sleeping nooks." The beds feel a little like train sleeper cars, with privacy curtains and individual lamps.
Bohemian Quad – This is the most privacy you'll ever find in a quad-occupancy hotel room, where instead of cramming into queen beds you'll each have an individual mahogany bunk bed with privacy curtain and lamp. There's still only one bathroom, though. So plan accordingly.
Amenities
One of Miami's best rooftop bars, and plenty of space to work
Though the rooms are small, Life House, Little Havana is still a fantastic place for mobile workers. The towering atrium, small library and art-filled co-working space on the ground floor offer an ideal setting to knock out a day's work, and you'll find people speaking multiple languages into their Bluetooth headsets most of the day. There's free, high-speed Wi-Fi throughout the property, and water and fruit to keep you hydrated.
Art
Life House aims for a full immersion in Latin American culture, featuring works from regional artists. The three-story atrium is covered in photographs from Christina Arza. Colombian artists Sai Vargas painted the mural that adorns the stairwell. And unique photos and paintings hang in each room, offering a cultural representation of the people who populate the neighborhood.
Parking
Life House, Little Havana has a small, free parking lot, available first come, first served. There's also ample free street parking outside.
Rooftop
Life House's greatest draw is its sunny rooftop patio, a pleasant place to relax or get work done by day and a Little Havana hotspot by night. Lines often stretch into the parking lot when crowds begin to gather for the sunset and the colors creep up behind the Miami skyline. The roof also houses Life House's onsite garden, where veggies and herbs for cocktails and entrees are grown. 
As night falls, the rooftop transforms into Terras, Life House's restaurant and cocktail bar. The craft drinks draw locals, using herbs from the rooftop garden in creations like the Sandia Fresca with Tito's, watermelon, purple basil and lime. The menu is a pan-Latin journey through ropa vieja tacos, shrimp ceviche and sweet corn pancakes. Almost all the produce that's not grown on the roof comes from South Florida farmers, giving you a full taste of the region with your rooftop view.
#lifehouselittlehavana on TikTok