Scene
A laid-back spot where you plans should include chilling out
There's something inherently relaxing about lavender, and within about 10 minutes of walking onto the grounds at Los Poblanos Historic Inn and Organic Farm you'll immediately feel a sense of tranquility. This rural New Mexico landscape is covered in lavender's purple flowers much of the year, and the familiar smell permeates the property. Whether you're inside your room relaxing by the fireplace under vaulted farmhouse ceilings or enjoying dinner at Campo (one of the top-rated restaurants in Albuquerque), you'll feel completely sequestered and at ease.
Los Poblanos has only 45 rooms spread across its 25 acres, but it's a popular destination for locals looking for a quiet urban escape and tourists who've heard of the place through celebrities and social media influencers. (Places like The New York Times, Outside and Bon Appetit have recommended this working organic farm to their readers.) Peacocks roam the grounds searching for insects. Their calls might wake you up before you're ready, but getting a full day on the farm is worth the early morning. Don't expect non-stop excitement at Los Poblanos, but for an upscale agricultural escape with plenty of natural beauty, it's a version of paradise.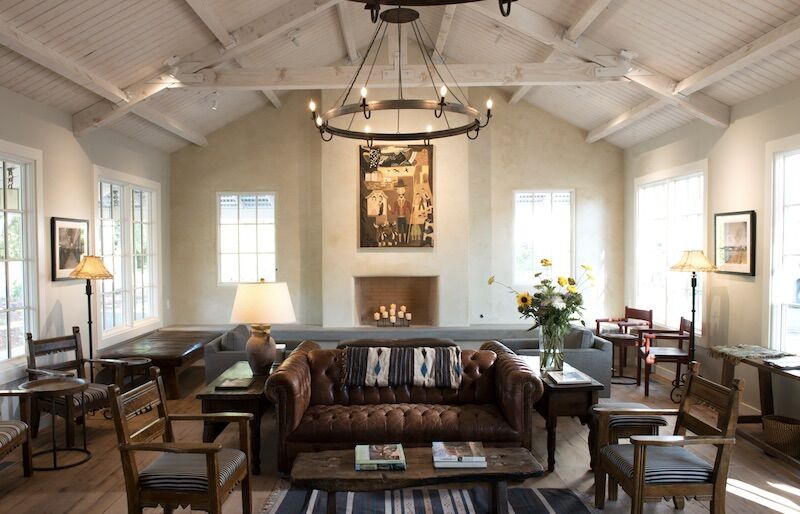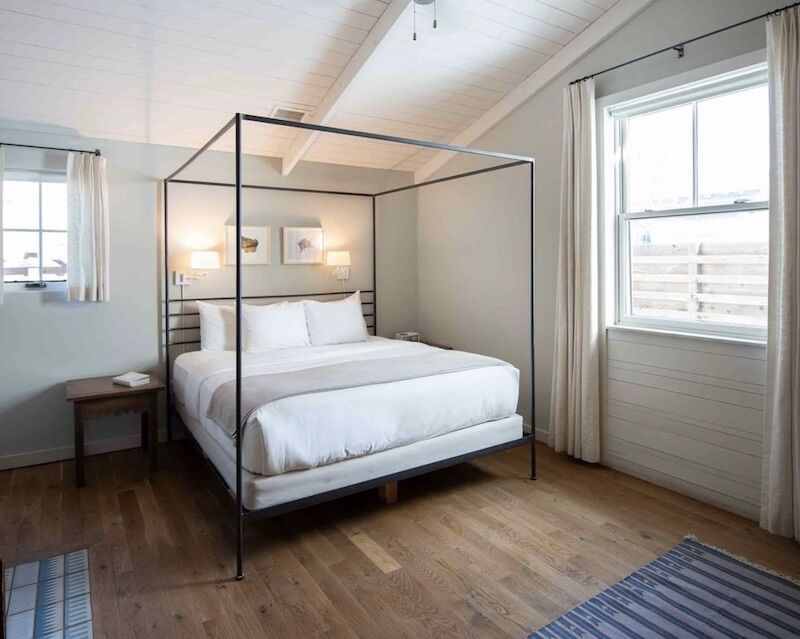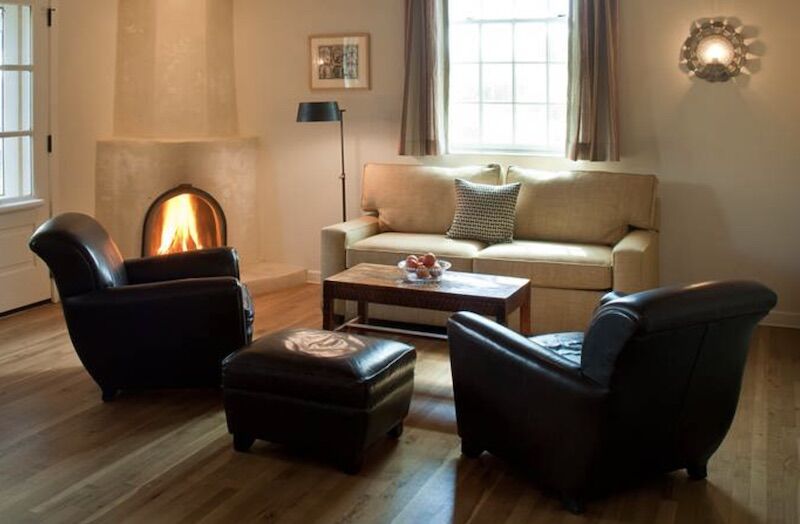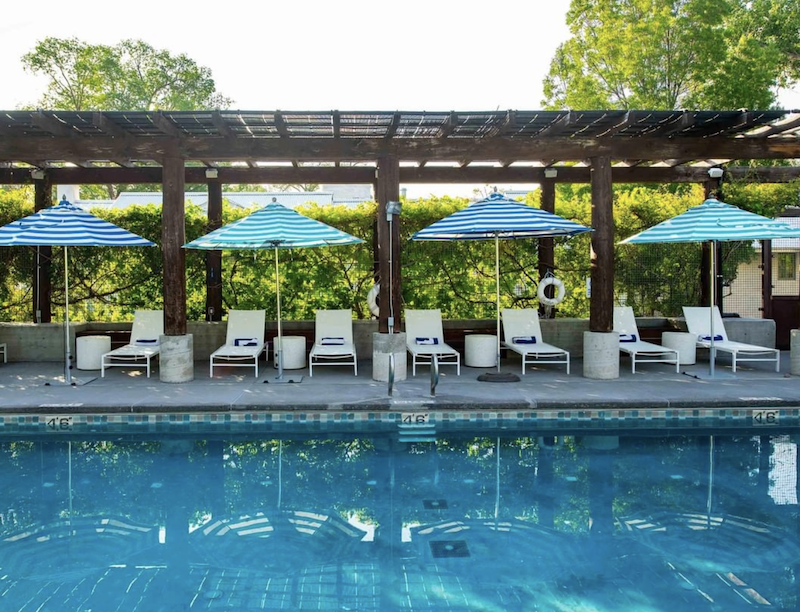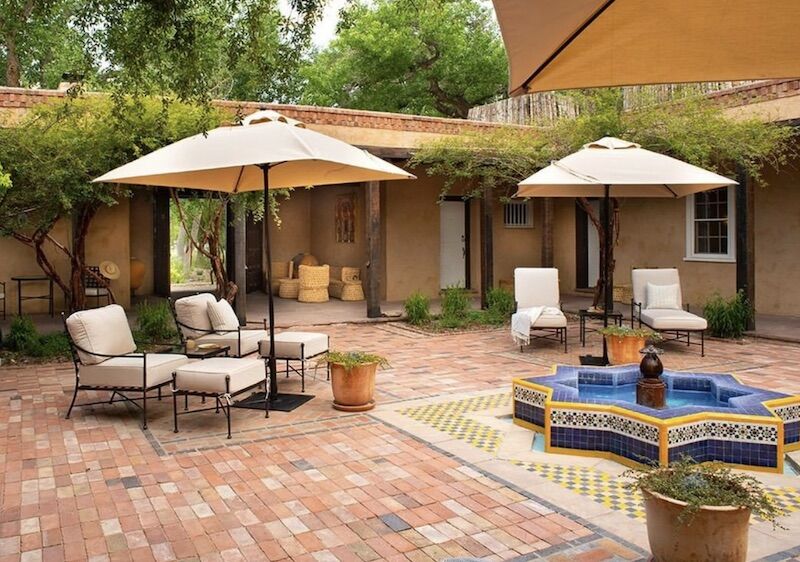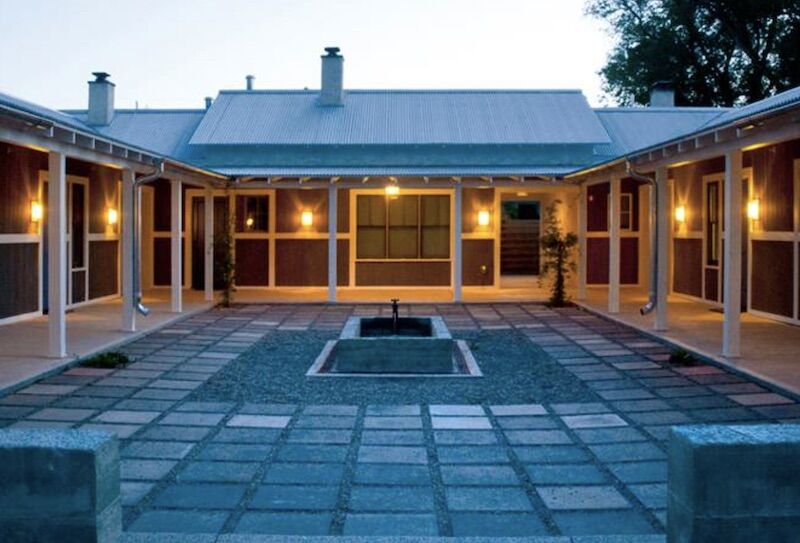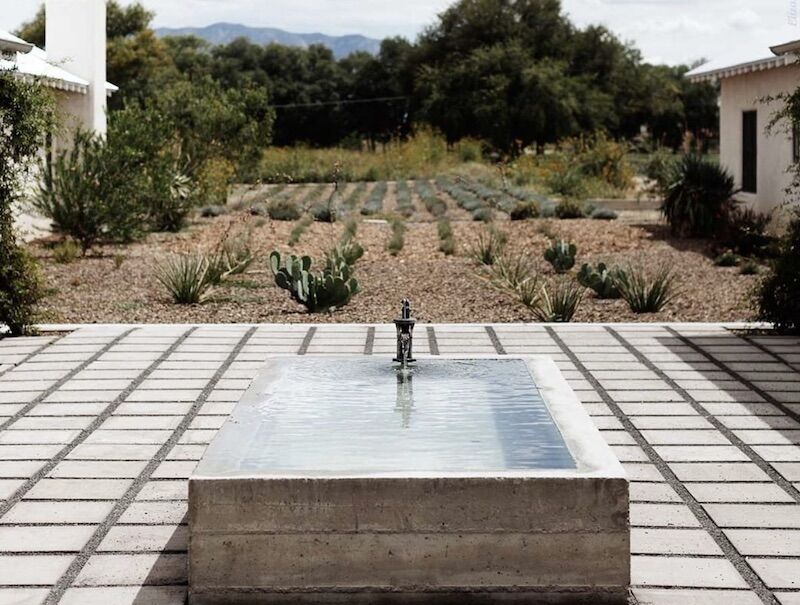 Location
Feel totally removed from city life — less than 20 minutes away from downtown Albuquerque
Using your GPS to reach Los Poblanos can be tricky, as its official address takes you past the main entrance to an unmarked fence a few hundred yards down Rio Grande Boulevard. It's a sign that ought to be heeded: This ranch isn't really near much of anything, but that's kind of the point, right? Despite the decidedly detached feel, the isolation of Los Poblanos is a bit of an illusion. Set in Albuquerque's North Valley, the inn is only about a 15-minute drive from downtown Albuquerque. So, if you feel like breaking out of its lavender bubble, you easily can.
If you're staying here for a true escape to nature, it's not all dust and tumbleweeds. Quite the contrary, you can borrow a bike from the hotel and jump on the 16 miles of trails along the Rio Grande, paddling under cottonwood trees and next to the slow-flowing water. The ranch itself is ripe with lavender fields and lush formal gardens that you can wander about on foot. The gardens are also notable as they were designed in 1932 by Rose Greely, a pioneer female landscape architect.
Beyond the call of sweet smelling nature, there's plenty to explore in Albuquerque within a short drive:
Rooms
Lavender-fueled relaxation from the hacienda to the fields
The guest rooms at Los Poblanos feel just as idyllic and disconnected as the rest of the ranch, offering soft, comfortable accomodations in a number of different environments. Four-post beds fill the Classic, Deluxe and Suite Rooms, where you'll find desks, seating areas and bars or kitchenettes. The furniture is big and overstuffed, so you can collapse into your living room chair after a long day among the fields. You'll also find the farm's trademark lavender bath products in the bathroom.
The ranch's main house, La Quinta, is a historic

John Gaw Meem

structure, and houses a number of lodge-style rooms. Each has easy access to the ranch gardens and courtyard as well as an assortment of classic Meem details like beamed ceilings, iron work, plastered walls and wooden floors.

The

Farm Suites

are larger rooms set in the farm's old dairy buildings. No traces of the cows remain, but you will find pitched roofs, fireplaces, hardwood floors and a handful of private terraces.

For the ultimate in lavender immersion, opt for the

Field Rooms and Suites

. From these rooms, you can sit out on your front porch and look out over the sprawling fields of lavender. The dairy-inspired rooms have pitched ceilings and tin roofs, with wide-plank wooden floors and views of the Sandia Mountains.
 Room rates range between approximately $300 to $600 or more per night.
Amenities
Los Poblanos has so much to see on property; chief among them are the fragrant and picturesque lavender fields where you'll catch peacocks strutting around as a form of natural pest control. You can also visit the other farm animals around the property or check out the native New Mexican crops on Los Poblanos' organic farm. If you're only there a few days, you might not feel the need to leave.
For something a little more formal, spend some quiet time in the Greely Garden, named for the famed landscape architect who designed it. This favorite spot among regular guests beckons you with a long entryway of shady cottonwoods. Once inside, you'll be met with colorful flowers, Spanish fountains and mosaic tilework. 
The pool at Los Poblanos feels just as secluded and peaceful as the rest of the ranch. Fruit trees drape over the deck and, thanks to the saltwater pool, the smell of lavender isn't overpowered by chlorine. Next to it, you'll find the fitness center, with just enough cardio and weight equipment for a short morning workout.
You can also shop Los Poblano's world-renowned bath products at the Farm Shop. It sells soaps, lotions and aromatic oils, as well as fresh-baked bread and crafts from local artisans. Nearly everything inside — minus the crafts — was grown onsite, and makes a welcome souvenir or gift for people back home.
As you might have guessed, Los Poblanos also has a pretty fantastic spa. Treatments use the farm's essential oils and lavender products, and the common area is a sunny patio set around a colorful fountain. It's not that we think you'll need help relaxing at Los Poblanos, but a trip to this spa will only sweeten your escape.  
Food and Drink
Campo isn't just the best hotel restaurant in Albuquerque, it's legitimately one of the best restaurants in America, earning the hotel a spot on Bon Appetit's list of Top 10 Hotels for Food Lovers. James Beard nominee Jonathan Perno has helmed the kitchen for a decade, springing up new seasonal menus that make the restaurant a destination more popular than the hotel. The menu changes frequently, but to get the best of what Perno does, look for the vegetable-centric dishes, especially stuff sourced from the farm.
Bar Campo
Bar Campo has its own farm-to-bar take on the Los Poblanos' cash crop, incorporating lavender simple syrup in a wide range of its organic cocktails. You'll also find juices and other mixers sourced from nearby farms, and small-batch spirits you probably won't see at your local bar.
FAQ
What time is check-in and check-out?
Check-in is 4PM and check-out is 11AM.
Is there a front desk?
Does the hotel offer free parking?
Does Los Poblanos have free wifi?
Does Los Poblanos have a pool?
Yes, Los Poblanos has an outdoor pool.
Is Los Poblanos pet-friendly?
No. Los Poblanos adheres to a strict no-pet policy as the property is a working farm.
Does Los Poblanos have a fitness center?
Yes, the hotel has a fitness center.
Does Los Poblanos accept credit cards?
Accepted methods of payment include MasterCard, Visa, Discover and American Express.
How far is it from Los Poblanos to Santa Fe?
Los Poblanos is 63 miles from Santa Fe or just more than an hour drive.
What's the hotel's address? 
4803 Rio Grande Blvd NW, Los Ranchos De Albuquerque, NM 87107
For more info visit lospoblanos.com.