Scene
A historic hotel in the heart of Omaha
Omaha's Magnolia Hotel is located downtown, inside the historic Aquila Court, a building erected in 1923 and modeled after Florence, Italy's Palazzo del Bargello (now an art museum home to works by Michelangelo). The building's defining feature is an impressive edifice that surrounds a distinct (and wedding friendly) courtyard. It has been a recognized landmark on the National Register of Historic Places since 1974.
The classical exterior belies an interior of contemporary design and amenities. The lobby is welcoming with calming blue vaulted ceilings and marble. The azure tones bring the temperature down and frame the simple check-in desk where guests can schedule a nightly delivery of milk and homemade cookies.
Guests wanting to stop by the hotel bar for a cocktail before exploring Omaha won't be disappointed. The hungry will dig into some Midwestern favorites, while the thirsty can choose from house cocktails, beer and wine. The crowd inside is a mix of businessmen bound for conferences, families and wedding guests The whimsical courtyard festooned with string lights and conference rooms play host to many area weddings and can be spruced up to meet almost any occasion. 
Situated blocks from the Old Market district, Magnolia Hotel is a convenient launchpad from which to explore downtown Omaha. Visitors can spend most of their time exploring the city's historic music and burgeoning food scenes with complimentary shuttles from the airport and into the rest of the downtown area.
The majority of the 145 rooms are standard mid-tier hotel fare, but 14 are two-floor suites with attached kitchens and entertaining areas. For those wanting to splurge while in Omaha, there is the Presidential King Suite ($1,700/night) with a private balcony, living room, fireplace and kitchen.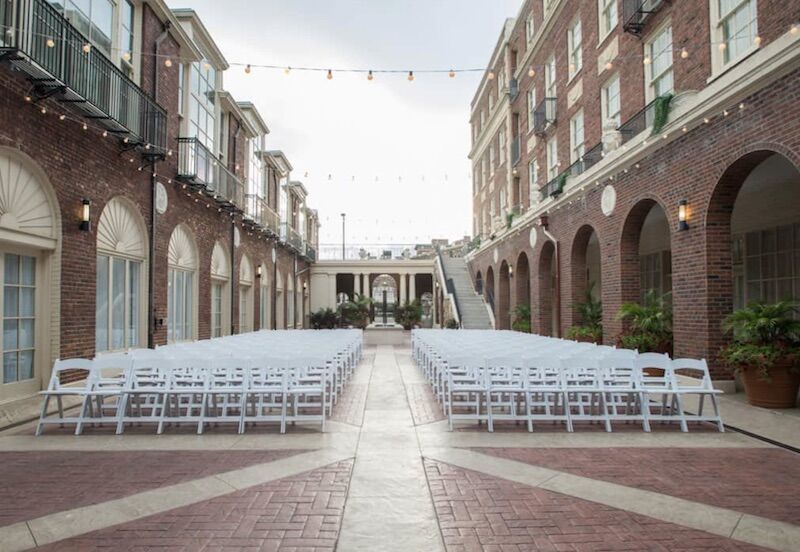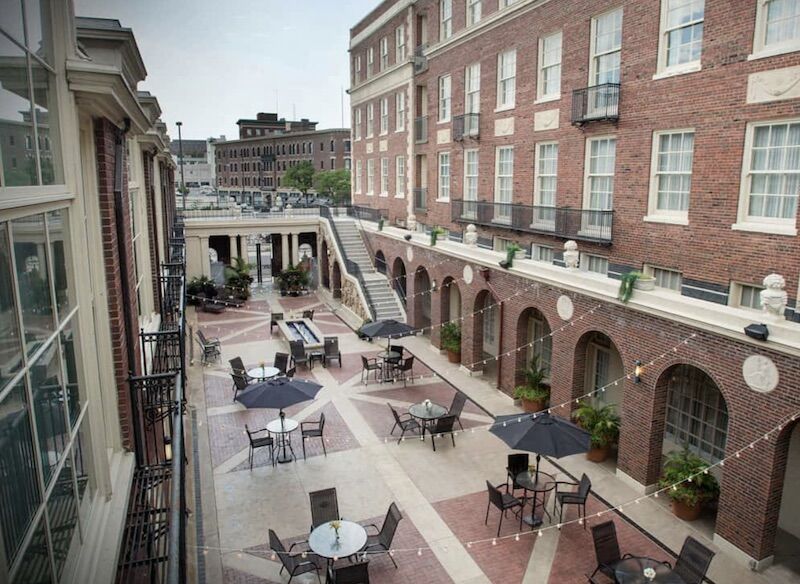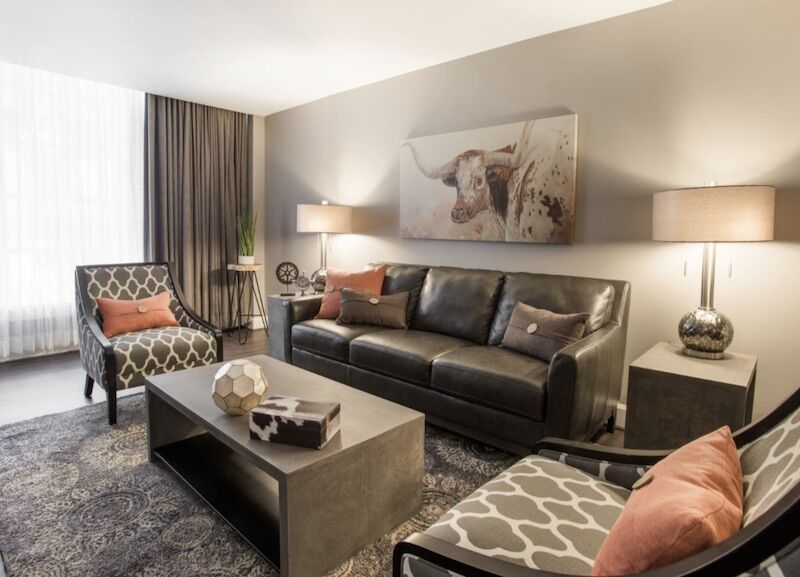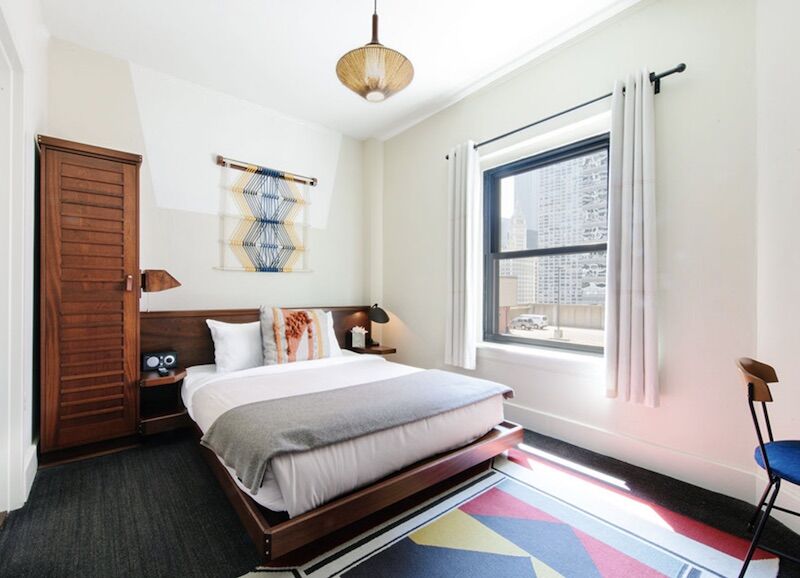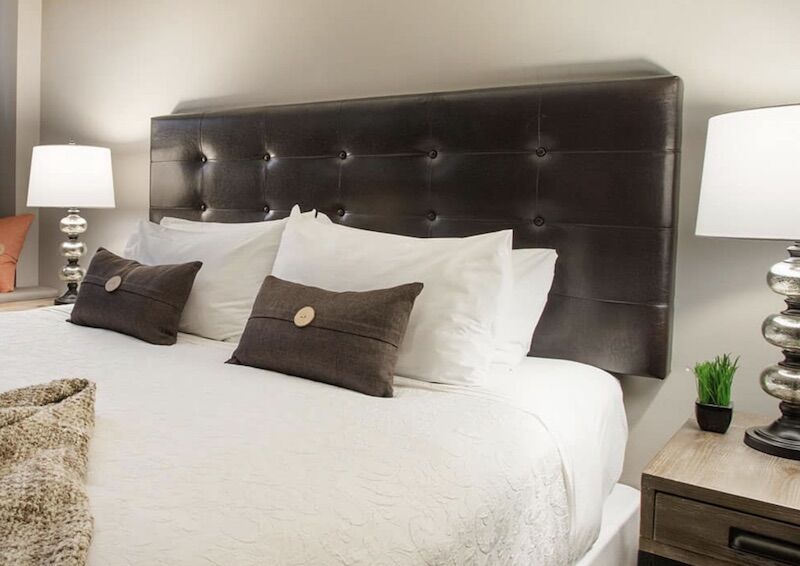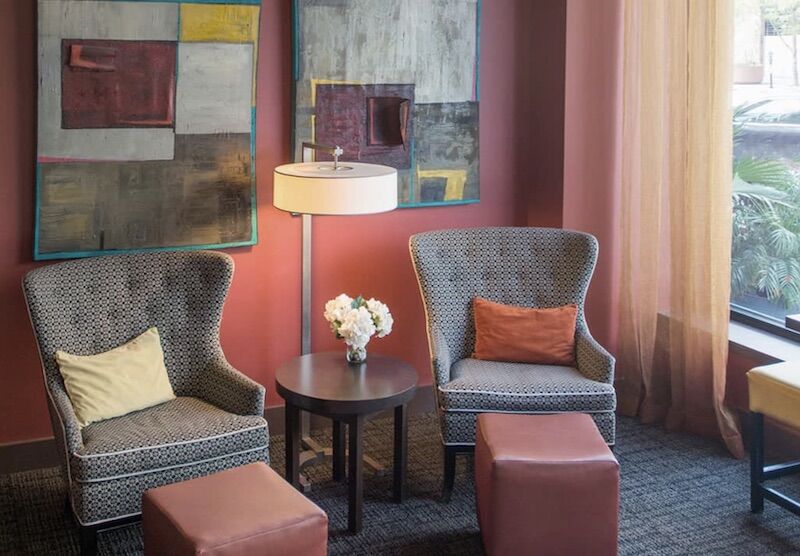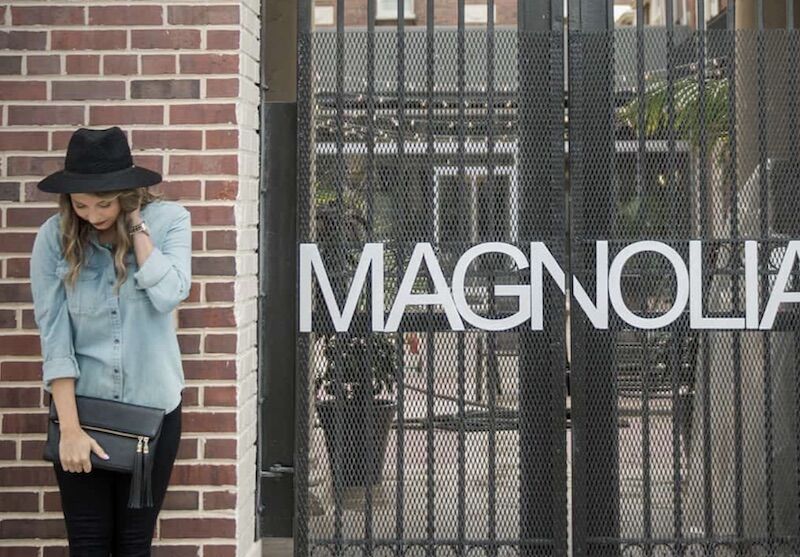 Location
A short walk to everything downtown has to offer
The central downtown location is probably the best feature of the Magnolia Hotel for guests wishing to see the city during their stay. Omaha is eminently walkable and features many hidden gems. 
For example, the Old Market, a four-square-block historic district with boutique shopping, restaurants and bars, is located blocks from the hotel. Nearby, the Orpheum Theater is a two-minute walk from the hotel, the Joslyn Art Museum, a five-minute drive from the hotel, and all manner of clubs, bars, restaurants and art galleries.
To see all the notable and quintessential experiences that Omaha has to offer, see our Best Things to Do in Omaha guide.
Services
Magnolia has the basics covered (minus a pool) plus a few extras
While Magnolia Hotel doesn't have a pool, they do offer all the standard amenities of a modern hotel: high-speed Wi-Fi throughout the hotel property, a 24-hour, fully equipped fitness center, same-day laundry, a breakfast buffet, beer and wine reception and a restaurant that also provides room service. 
They also offer a few not-so-traditional services for their guests, with nightly milk and cookie deliveries and complimentary transportation from the airport and throughout the downtown area. For those that are driving into Omaha, valet parking is available for an additional fee.
The on-premises restaurant and bar is called The District and features made-to-order riffs on Midwestern classics like pretzels with beer cheese, Santa Fe egg rolls, a smattering of sandwich options and the almost ubiquitous Omaha steak. The restaurant is sleek and features flat-screen TVs and a working (gas) fireplace with friendly service. 
For business travelers or wedding planners, the hotel offers 8,000 square feet of meeting spaces, including a ballroom that can seat 150 and their locally renowned courtyard and winter garden. 
It should also be noted that many publications erroneously report complimentary Nintendo systems to entertain children. The hotel has confirmed that this is not the case.  
Rooms
The range of rooms covers mid-tier and luxury price points
The Magnolia Hotel has 145 guest rooms, 14 of which are two-story suites, with prices ranging from $113 (for a standard Queen room) to $1,700 (the two-story Presidential King Suite featuring a private balcony) per night. Most of the rooms will be wholly familiar to anyone who has stayed at a popular chain hotel with traditional layouts and design elements.
The rooms are clean, if a little dated. Every room has a flat-screen television, contemporary dark wood furnishings, glass-top desk and a bathroom featuring marble. There is also wall-to-wall carpeting, mass-manufactured accent pieces and artwork that could be more stylish — but this isn't the hotel to stay at if you are looking for the most up-to-date design. 
Where the Magnolia differs from the regular chain hotels is in the higher-tiered room options. You can splurge on an Executive King Corner Studio, ensuring you get two walls of windows to light your room and provide a pleasant morning environment. You could also upgrade to one of the 14 two-story suite-style room offerings. Perfect for wedding parties, these suites feature living/entertaining areas where members of the bridal party can get ready for the big day. Any necessary food can be prepared in the attached kitchen, and, if you rent the Presidential King Suite, the bride can get away on her own private balcony. While the space is large, the furnishings retain a feeling of mass production and you can feel that they were designed for durability, not comfort. 
Also see: Our Best of the U.S. Bucket List series for your guide to this city