Scene
A mix of grand history with Portland's charm
Even if you're traveling to Portland to experience its raw personality, you may want to stay in a space a little more refined. Nobody's confusing the Sentinel Hotel with the Plaza, but it strikes all the right notes of a grand, historic luxury hotel while maintaining Portland's creative charm. It's essentially a perfect mid-place for those seeking the PDX experience with plush pillows.
The Sentinel is set across two historic buildings — an Elks Lodge from 1923 and a luxury hotel from 1909. The classic ceilings, marble floors and timeless elevators still remain, giving it an updated Roaring '20s vibe. But hallways lined with classic photos of midcentury musicians and sports add an artful accent. You'll even find an autographed guitar from Led Zeppelin's Jimmy Page next to the hotspot nightclub in the lobby. So even if you're not looking to dance all night you'll find the ground floor undeniably cool. For comfort, class and creativity, you'd be hard-pressed to find a better option in the Rose City.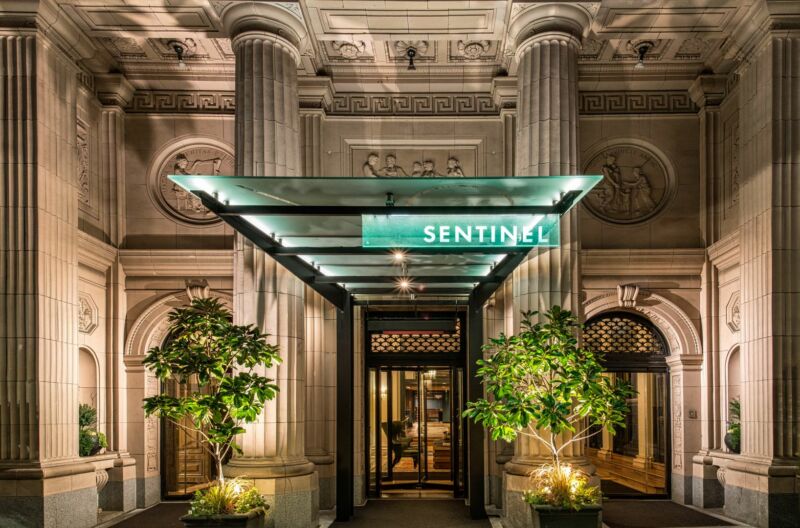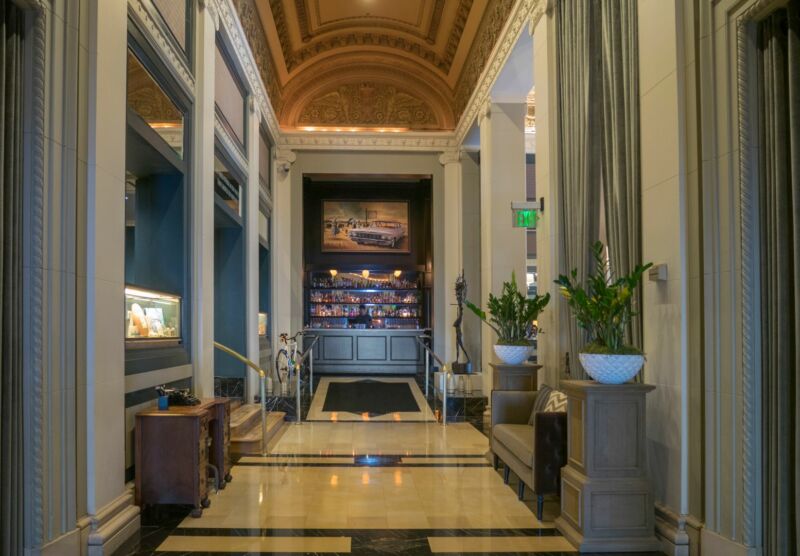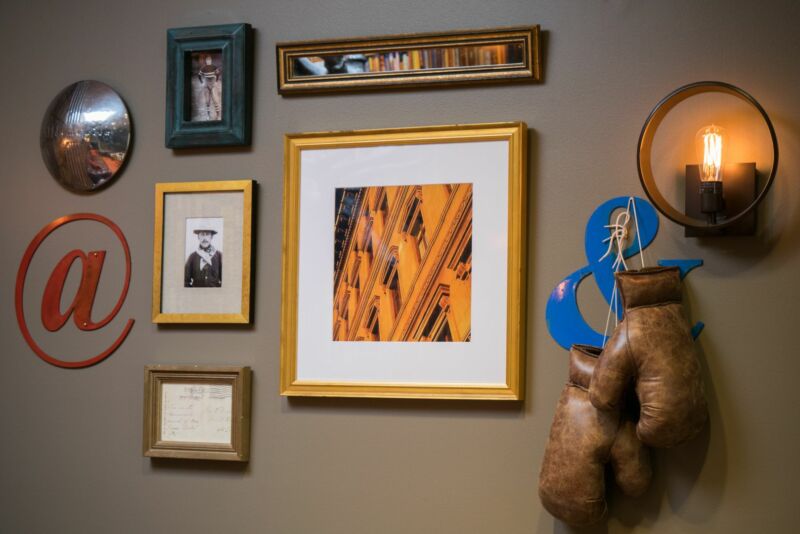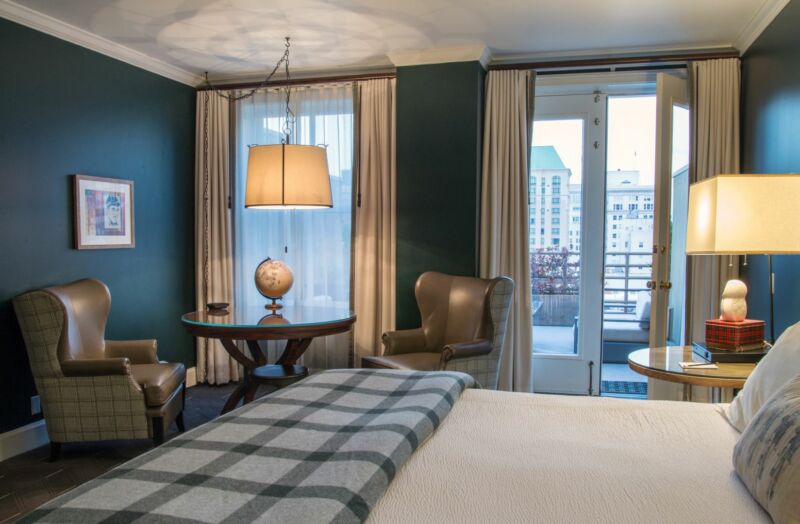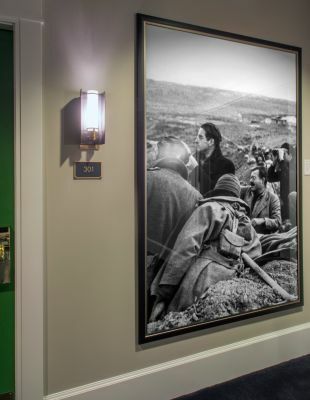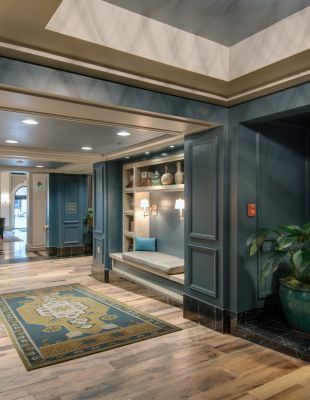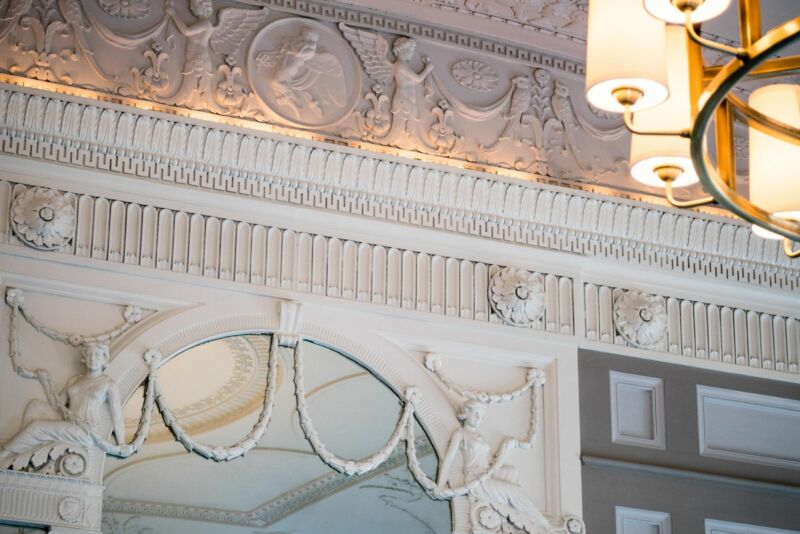 Location
Right in the heart of downtown Portland
The Sentinel Hotel is nothing if not convenient. It's set in the middle of downtown Portland, less than 20 minutes from the airport. From the hotel's front door you can walk to dozens of bars and restaurants, though you'll have to venture out if you want to experience Portland's eclectic neighborhoods or hike through its urban wilderness. Here's an idea of other stuff that's easily done nearby:
Peruse the most impressive — and borderline intimidating — collection of whiskey you've ever seen at the

Multnomah Whiskey Library

. If you're stuck, ask the bartender for a flight, then walk the two blocks home.

Take a

pedal bike tour

through Portland's famous donut shops. You'll hit spots like Heavenly, Voodoo and other known names as you negate your exercise immediately.

Hike through

Forest Park

, 5,200 acres of Pacific Northwest wilderness tucked right in the center of the city. It's got 80 miles of hiking trails to choose from, only about 10 minutes away.

Explore creative neighborhoods like the Alberta Arts District and the Pearl District, both about 10 minutes away.

Catch a Portland Timbers game at

Providence Park

, five minutes from the hotel. The MLS franchise plays mostly during the summer, and games are often sold out.

Stroll through five stories of books at

Powell's Books

. It's the world's largest independent bookstore and a Portland landmark, about 10 minutes' walk away.

 
#sentinelhotelportland on Instagram
Rooms
Because the Sentinel Hotel spans two historic buildings, the rooms vary considerably. All, however, offer soft, northwestern tones and plush, plaid furnishing that feel a little like a spring collection from Ralph Lauren. Rooms are reminiscent of northeastern summer homes and emanate luxury without much pretension. You'll find everything from old globes to pillows adorned with cyclists, giving the spaces some character, with little touches like ceramic animal sculptures and quizzical metal lunch boxes on the nightstands.
Each room also offers coffee from Portland Coffee Roasters and plush bath robes. And even the smallest rooms have seating areas with large leather chairs and big tables, perfect for a nightcap cocktail or early-morning email.
The Sentinel's rooms break down into the following categories:
Amenities
A good number of Portlanders have probably been to the Sentinel and don't know it. That's because its two main bars and its restaurant are all destinations unto themselves, accessible without ever stepping through the lobby. That means you'll likely meet locals without having to leave the Sentinel's storied walls, and can enjoy the scene and retreat easily back upstairs.
Domaine Serene Wine Lounge – Just past the elevators in the 1909 hotel wing you'll find this tasting room for Willamette Valley's Domaine Serene winery. Beyond fine wines, you'll find live music on weekends, though be advised the lounge closes at 9 p.m., so you'll want to go before dinner. It's also closed Monday-Wednesday.
Jake's Grill – This offshoot of iconic Jake's Crawfish is an old-school steakhouse in every sense of the word, from the stuffed animal heads on the wall to the red leather booths that tower over dinner guests. The historic main bar's look is so classic it was used as a filming location in "Drugstore Cowboy," and murals of Lewis and Clark and other old northwestern scenes surround you in a sense of place. No point in trying to get creative with your order either — stick with steak and a Manhattan and you'll be doing the place justice. Jake's also features a direct staircase from the dining room to the upstairs guest rooms, so you can slip into a food coma pretty easily.
Fortune – The Sentinel's lobby bar is set inside the hotel's historic lobby, full of tropical plants, colorful wallpaper and a vegan bar menu. If you want a quiet drink, though, go early, as after about 8 p.m. on weekends it transforms into a full-on nightspot, where live DJs and a young crowd make it one of the city's top nightlife destinations.
Fitness center – The gym sits on the second floor of the 1909 hotel building, with treadmills, cables, dumbbells going up to 50 pounds and a Peloton bike. It's got high ceilings and lots of light, creating one of the more welcoming and spacious hotel gyms in downtown.
Parking – The Sentinel offers valet parking for $50 per day.
#sentinelhotel on TikTok