Scene
A cruise ship set on land
If you've ever taken a Carnival cruise ship, hanging out at the Tahitian Inn is a little like picking up the pool deck and putting it on land. Your interpretation of that depends entirely on your feelings about cruise ships, but the atmosphere is similar. You'll find tropical accents like tiki huts and pastel walls, with clean, Tommy Bahama-adorned rooms and a lush swimming area. The clientele is largely made up of folks on their way to cruises at the Port of Tampa Bay, since the room rate includes up to two weeks of free parking.
That deal is one of the best hidden gems in travel, and if you're headed out to sea but need somewhere to park for the week, the Tahitian is exactly the move. It's not the lap of luxury, but fun for a night as it's got infinitely more character than your standard roadside chain. You'll also find a lively late-night scene at the poolside tiki bar, where you can get a head start on meeting fellow cruisers.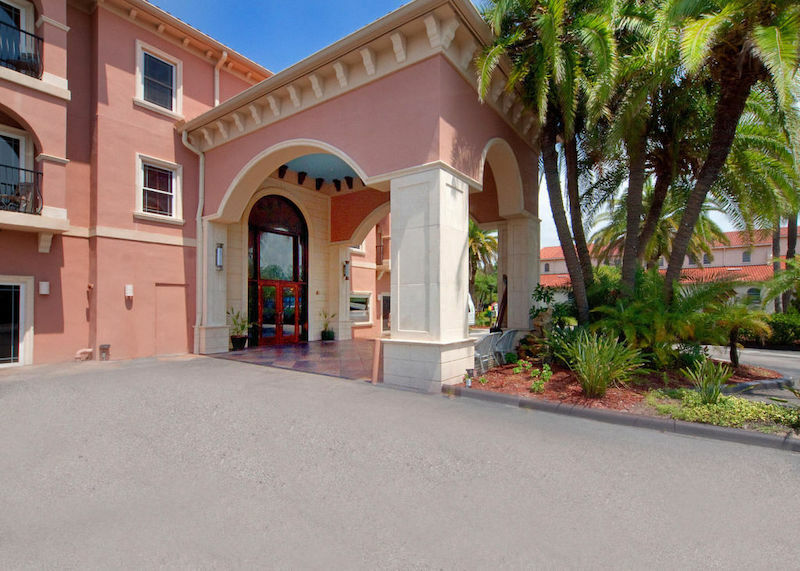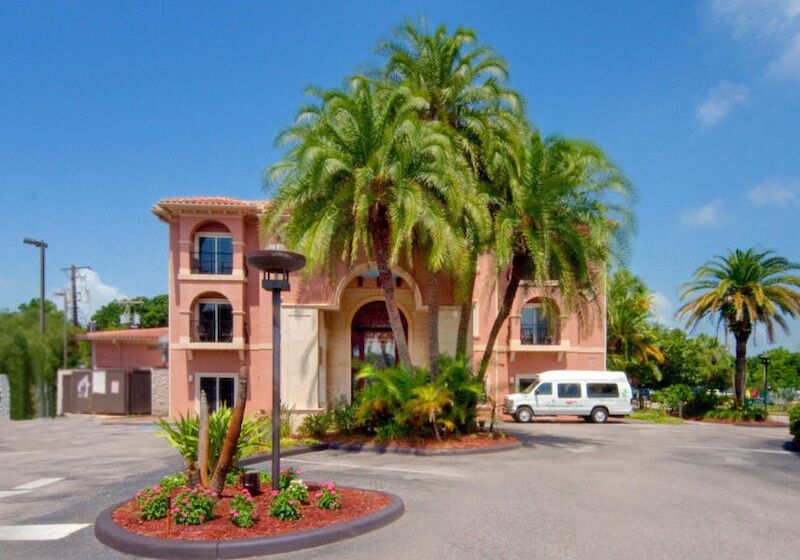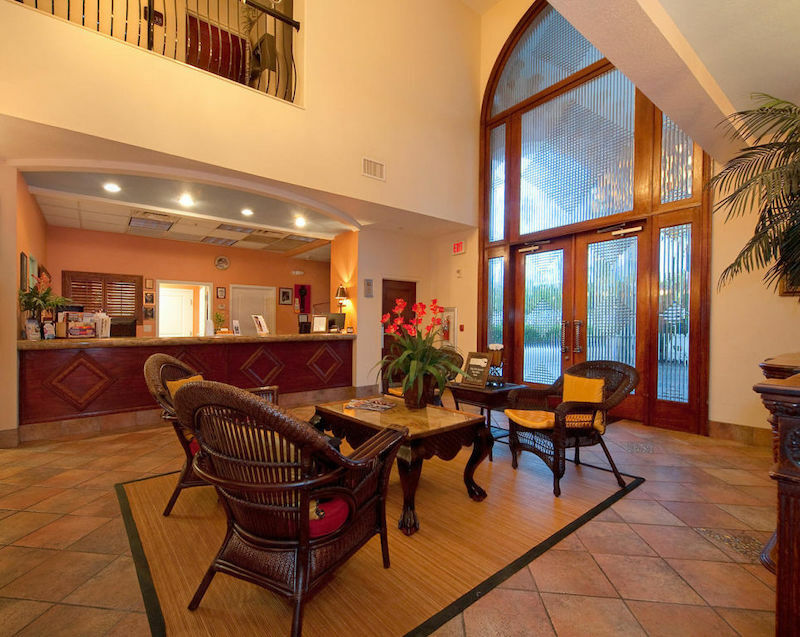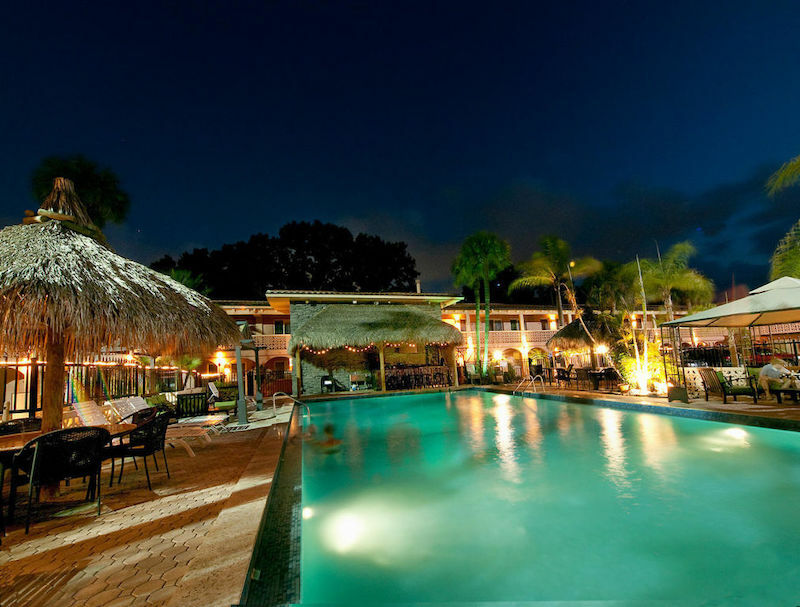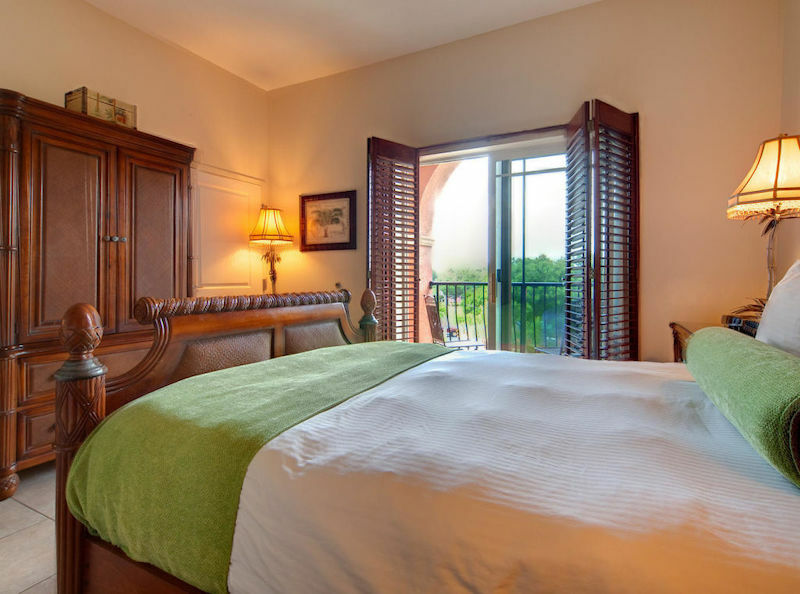 Location
Less than 15 minutes from the airport, cruise port and downtown Tampa
Dale Mabry Highway is more or less Tampa strip club central. And if that's part of your Tampa agenda, this is the best-located boutique hotel in the city. Assuming you're in Tampa for anything other than lap dances, well, you're not exactly walking distance.
That said, you're not too far of a drive, either, as a free airport shuttle has you to the airport in under ten minutes, and the cruise shuttle takes you to Port of Tampa Bay in about 15. Downtown Tampa is only a few miles away as well, so if you brought a car no drive is too far. Tampa is more than strip clubs and cruise ports, though. And if you want to get out and explore, here's what to do:
Experience Florida's old Cuban culture in

Ybor City

, where retired cigar factories have been transformed into bars, restaurants and cultural centers. It's about 15 minutes by car.

Eat your way through some of Tampa's best eateries at

Armature Works

. This waterside food hall is set in an old streetcar maintenance facility, and offers cooking classes and wine tasting too. It's five miles away.

Stroll the longest continuous sidewalk in the country along Bayshore Boulevard. It's a far more scenic place to get your workout in than Dale Mabry, and the beginning of the 4.5-mile walk is 12 minutes by car.

Immerse yourself in Sunshine State marine life at the

Florida Aquarium

, where 9,000 animals in over 250,000 square feet of space await. It's about 15 minutes away.

Drink around SoHo, one of Tampa's best spots for nightlife. The party starts at

MacDinton's

Irish pub, less than two miles away.

Catch some live music at

Crowbar

, Tampa's best live music venue, in Ybor City. It's 15 minutes away.
Rooms
Tommy Bahama design in spacious settings
The Tahitian Inn is long on character, and the rooms keep the Polyneisian vibe going with dark woods, leaf-adorned lamps and artwork of island scenes. The rooms are immaculately clean, comfortable and offer space to put things away. You can relax in rattan furniture or cool off watching a flat-screen TV. The recently updated rooms still aren't luxury, but a marked improvement over the Tahitian Inn of old.
You'll find refrigerators and microwaves in each room too, as well as coffee makers, and most bathrooms have full tubs. For a spot where you'll get two weeks of free parking, the rooms are surprisingly nice. And while nobody's posting pictures from their room here on Instagram, they very much do the job for a brief stay. The Tahitian Inn's 82 rooms are broken down into the following categories:
Cabana rooms – The hotel's basic rooms are still pretty big, clocking in at 375 square feet with two double beds or one king bed. They're adorned in white wood furniture and plantation shutters, bringing to mind Caribbean coolness ahead of a cruise.

Executive Rooms – These larger rooms sit in the Tahitian Inn's main tower, and offer king-size or four-poster queen-size beds. They also have full kitchenettes with sink, granite countertops and Tommy Bahama design. Those staying multiple nights should opt for this upgrade, since it also includes a dresser under the TV for added storage space.

Executive Queen Suite – The hotel's junior suite is done up in Tommy Bahama décor and offers a queen-size bed in the main tower. It's 450 square feet of tropical elegance, and comes with a jacuzzi tub if you ask.

Cabana King and Double Suite – Similar to the queen suite, except bed sizes are different. You'll also get a Polynesian-themed sitting area with armchair and couch, as well as a dining room and balcony.
Amenities
 A tiki bar by the pool makes for a perfect social hub
The Tahitian Inn's greatest amenity is undoubtedly its free parking, making it an ideal pre-cruise destination. But if you're staying a while, or want to enjoy an extra day in the sun before your floating vacation, you'll find a lot to love.
The Pool
What the pool area lacks in space, it more than makes up for in fun. The water only runs from 3-6 feet deep, but is surrounded by lounge chairs, palm trees and tiki huts. Add in the Torch Bar (more on that later) and you've got a mega-resort pool scene in a little roadside hotel.
Fitness Center
The Tahitian Inn's fitness center offers a surprising array of equipment. Dumbbells, lat pulldown cables, incline press, seated row and other big gym staples are here, as well as all your standard cardio equipment and weight plates. You'll definitely be able to get in whatever kind of workout you do, and rarely have to share.
Airport and cruise port shuttle
Each night's accommodation includes free shuttle service from Tampa International Airport and to the Port of Tampa Bay. As we mentioned, you'll also get up to 14 days of free parking.
Stop by the Tahitian Inn at almost any normal hour, and you'll find people perched up at the poolside Torch Bar. The drinks here are the colorful, sweet variety one expects at a tiki bar, with mai tais, mojitios and specialty drinks. Try the Berry Freaky Tiki with Grey Goose, strawberry, lime and basil. Most things on the menu are $10, reasonable for a hotel bar.
The hotel's breakfast and lunch restaurant is pretty standard hotel diner food, not too different from what you might have found at a Howard Johnson's of decades past. Think waffles, pancakes and hash for breakfast and burgers, cheesesteaks and clubs for lunch, though the deli menu with blintzes and potato pancakes adds a nice touch.