Scene
A swanky hotel in a 141-year-old train station
It's hard to think of a more high-trafficked hotel lobby than this one, largely because it pulls double duty as the city's central transportation hub. All day, every day, travelers riding national Amtrak trains, local RTD light-rail lines and commuter buses pour in and out, as do locals and visitors, lured in by the dynamic restaurant, bar and shopping scene found within the station's Great Hall. It really is the nucleus of the metropolis.
Interestingly, it wasn't long ago that Union Station was at risk of being torn down. Initially built in 1881, the station was in rough shape by the early 2000s. But, with the help of local preservationists, the station was given a second chance at life. In 2014, 112 stylish hotel rooms were retrofitted into the top three floors. The train station's main hall also had a complete renovation. Its soaring ceilings were dotted with elaborate chandeliers, and its ground floor was outfitted with leather couches and chairs for sipping coffee or waiting for trains on.
Though much of the building's guts are new, design choices lean into the history of the building. Throughout Union Station (including in the guest rooms) are more than 600 pieces of vintage artwork and antiques, including multiple blueprints showing what the station looked like over time.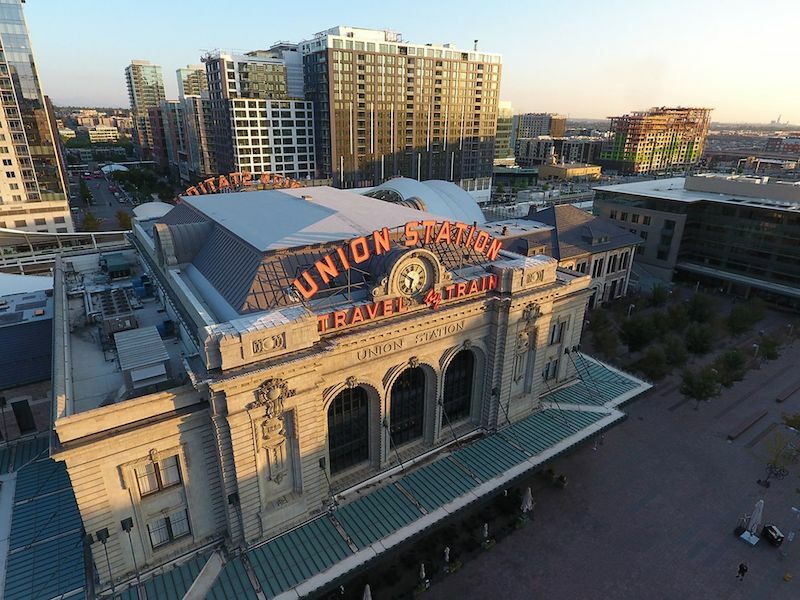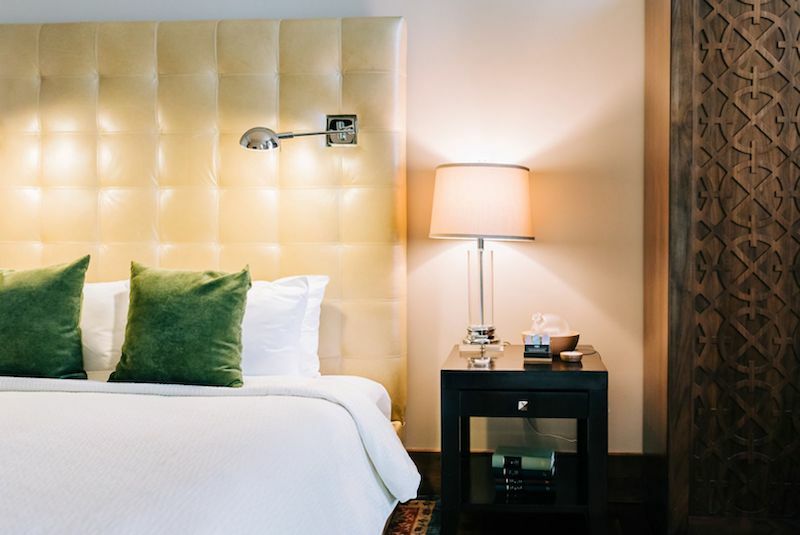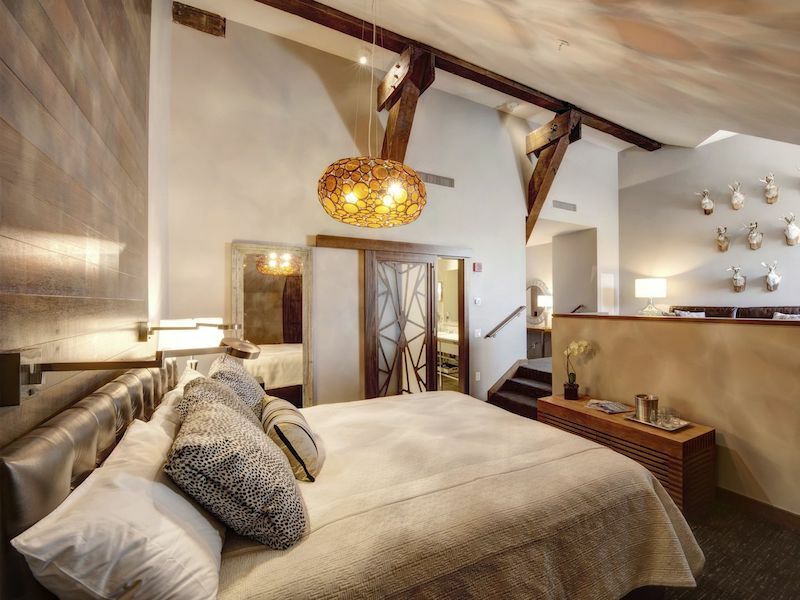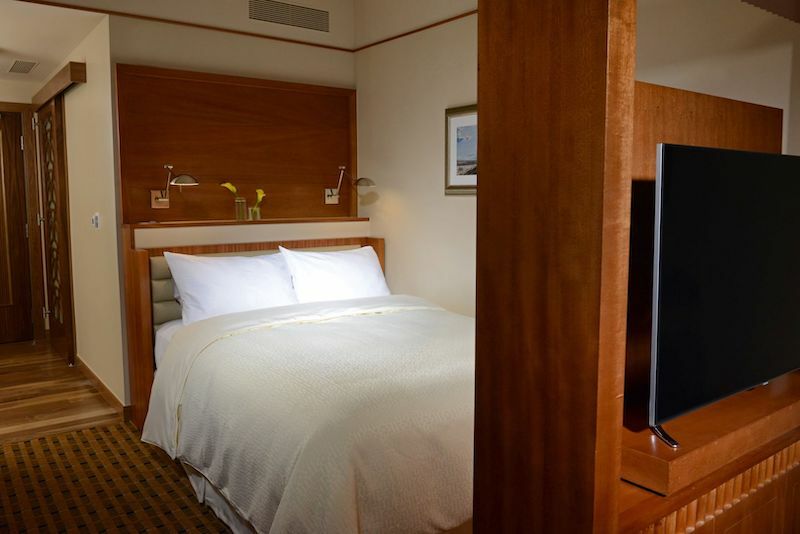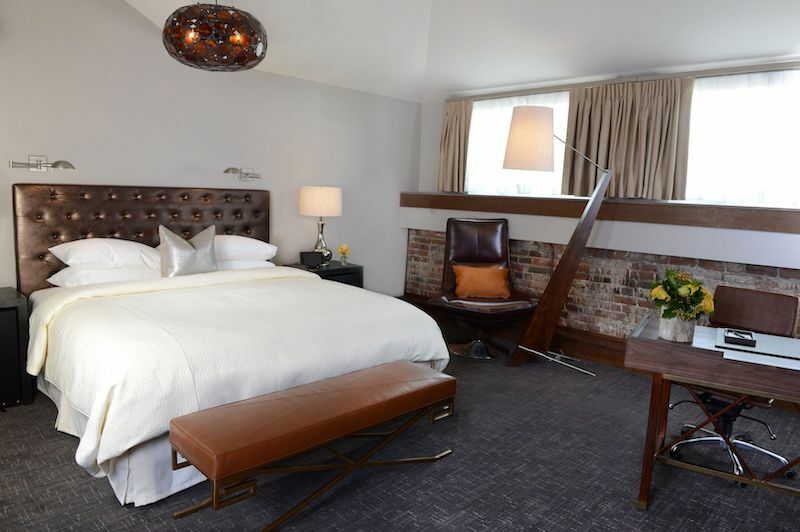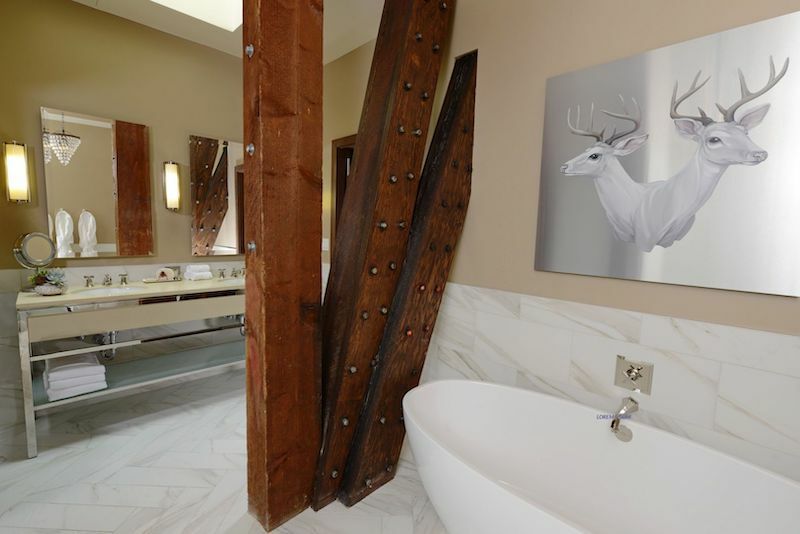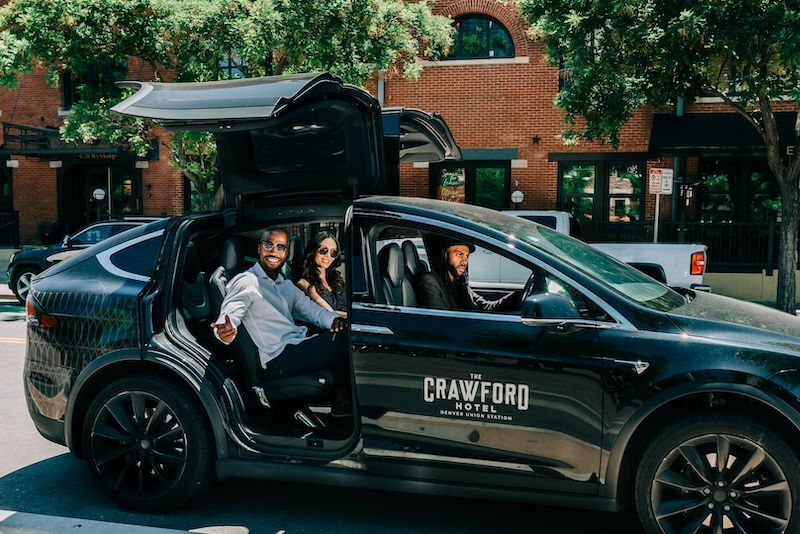 Location
You don't have to go far for a full day of excitement
You can largely go without a car if you're staying at The Crawford. Trains connect the hotel to much of the city, but for those places they don't get to easily, there are scads of Ubers and Lyfts available. Still, we'd recommend spending some time in LoDo (lower downtown). Below are some ways to explore the area on foot and if you want to see the best of the city, check out guide.
Rooms
Guest accommodations vary from floor to floor and room to room 
In a past life, the 112 hotel rooms were the offices of railroad executives. When the train station was remodeled, it was decided that the architecture would be maintained, meaning that no two rooms are the same size or layout. They are, however, categorized by floor. 
Second floor, Pullman rooms: These smaller rooms are meant to feel like sleeper train cars. They're long, narrow and efficient, and each has a queen-sized bed. 
Third floor, Classic rooms: The layout of these vary from room to room, but there are a couple of throughlines. Each has 16-foot windows with views of Wynkoop Street or the train platform, original artwork, a large work desk and either a king or two queen-sized beds. 
Fourth floor, Loft rooms, LoDo Suites and Crawford Suite: While these rooms were once a forgotten attic area, they're anything but dusty. The luxe rooms are characterized by their unique designs, including exposed brick and wooden beams, sloped ceilings and dormer windows. Each has a king bed and a soaking tub. The LoDo Suites also have a twin-sized pullout sofa bed and a second half bathroom. Finally, the Crawford Suite has an additional living area, separate bedroom, full dining room and added amenities like a stocked cocktail bar and a games stash. 
Every room has a flat-screen TV, a Nespresso machine and an iPad loaded with newspapers, magazines and music and can reach the 24-hour concierge. 
And yes, because it is an active train station, you often hear the train coming in. Depending on how light of a sleeper you are, you might want to request a room that doesn't overlook the tracks. 
Amenities
Restaurants and bars and shopping, oh my! 
Bars: There are two bars in Union Station: the Terminal Bar on ground level and Cooper Lounge on the mezzanine. The former has more of an Irish pub vibe, with dark lighting, rich wood and leather accents and a well curated list of beers and whiskeys. Interestingly, it lives in what was once the ticket window, and there's still a small outward-facing window where people can order libations to sip elsewhere in the station. Cooper Lounge sits atop the Terminal Bar. It's bright and airy, with cream-colored furniture and gold details. The cocktail program is impressive — do yourself a favor and get the Old Fashioned — and they offer an extensive wine list.  
Restaurants: The Great Hall has seven eateries, ranging from tapas to an oyster kitchen. There's also an outpost of Snooze, an uber-popular local brunch chain that puts creative spins on the standard morning fare. Lines can often exceed several hours, but if you're a hotel guest, you get the added perk of priority seating (or having the food sent up to your room). 
Shopping: If you're looking for something to remember your Denver trip, there are a couple of local shops within the building, including 5 Green Boxes (an eclectic gift shop with handcrafted jewelry and homegoods) and Tattered Cover Bookstore (an independent new and used book store).
Gym: A basic gym is found in the basement, with free weights, simple machines and other fitness odds and ends. 
Pet-friendly amenities: If you're bringing Fido also, expect your room to be stocked with a bed, bowls, a new toy and some treats. Also, expect to pay the $50 per night cleaning fee. 
Airport access: Just steps from the hotel lobby, the A-line train from Union Station whisks riders to Denver International Airport every 15 minutes. The ride is $10.50, which is far cheaper than an Uber, even though both transport modes take about 35 minutes.  
It's worth noting that the hotel charges a destination amenity fee of $25 per night. But it can help you experience all the location has to offer, as it includes a free small drip at PigTrain Coffee Co., a scoop at the Milkbox Ice Creamery, a pint of beer at Terminal Bar during happy hour (5:30-6:30 p.m.) and free rides (within two-ish miles of the hotel) in their courtesy Tesla.