It's been theorized that an early version of Maslow's hierarchy of needs, which outlines the forces behind basic human behavior, included a tier that explored what drives us to attend massive, spectacle-laden, sometimes-gluttonous and often-very-pricey mega-festivals. Actually, I totally made up that thing about Maslow — an alternative fact, I think is how politicians now frame it — but what drives us to go is partly this: A festival can be a fantastic excuse to get a trip on the calendar. And more than 32 million people in the U.S. attended music festivals alone in 2018. Just music. We'll possibly look back on pre-COVID-19 times as a golden age of U.S. fests, but they are bouncing back strong in 2022. There's pretty much a festival geared to you, no matter your niche interest within food, music, beer or art, or your comfort-level with crowds — small or big, indoors or outdoors.
As you plan your year, we plan to share notable events that you may be interested in. Here are a few of the most well-known food, music and beer fests scheduled between now and the end of March.  
South Beach Food and Wine Festival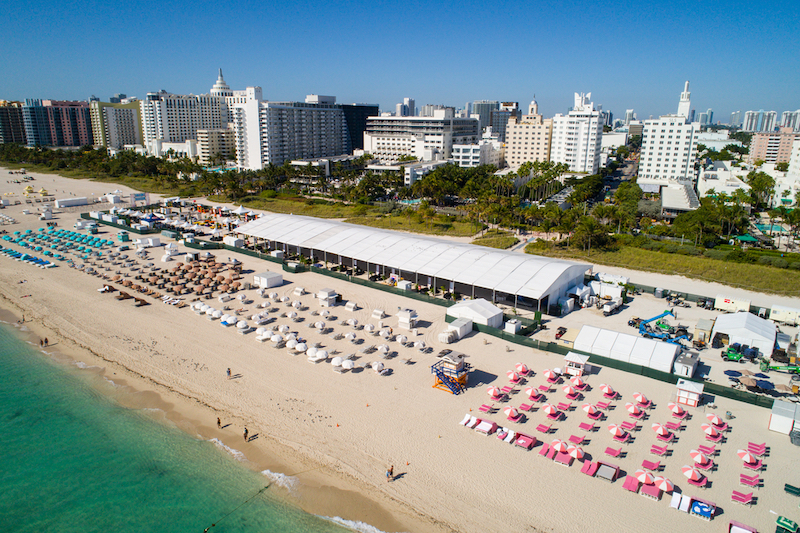 February 24-27, 2022
Where: Miami Beach, Fla.
South Beach Food and Wine Festival, the Food Network and Cooking Channel's annual mega-event, hosts top chefs and TV food personalities and offers 92 classes, tastings, dinners, wine seminars, parties, competitions and the like. In terms of food fests, this is a Super Bowl-sized display of brand activations and cross-promotions, but no one there ever seems to mind. The events can also be pricey — costs range from 10-550 dollars. A handful of celebrities from beyond the culinary universe are usually in attendance. This year actor Eva Longoria, Maroon 5's Adam Levine, model Behati Prinsloo, former NBA star Dwyane Wade and Rev. Run from Run-DMC will be in the mix alongside chefs like Guy Fieri and Rachael Ray. The fest drew 30,000 attendees last year, during the pandemic, and the number is expected to return to pre-COVID-19 levels in 2022 — more in the 65,000 range. If you need an excuse to head to Miami in February, here you go. 
Charleston Wine and Food Festival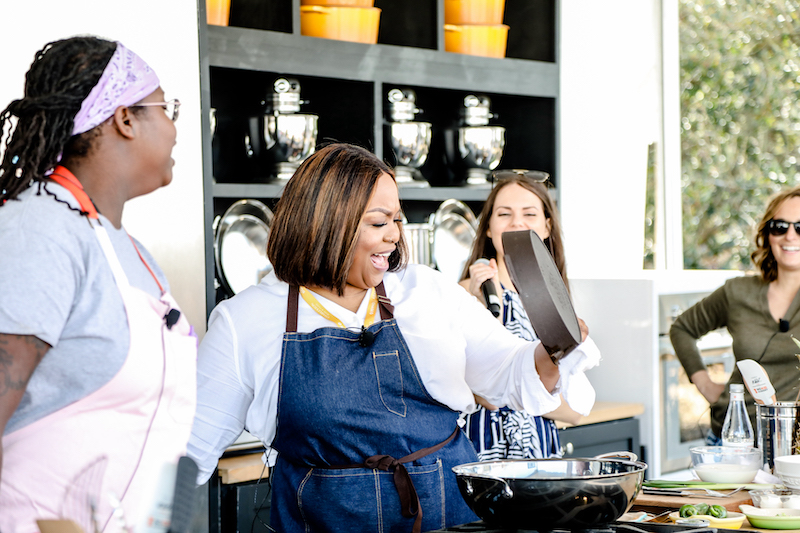 March 2 – 6, 2022
Where: Charleston, S.C.
Not that it needs stating, but in case you haven't heard lately, Charleston has a superb dining scene. And, yes, it needs its own festival. If you're looking for a food fest as a reason to travel but the size of something like South Beach's event feels like a bit much, Charleston Wine and Food Festival is your option. It's a five-day celebration of the city's food, its chefs, visionaries, restaurateurs and Charlestonians in general. It includes 100+ events, classes, brunches, dinners and workshops. Marion Square in downtown is the hub of festival activity over the five days and 28,000 attend each year, according to organizers. You can expect out-of-towner culinary bold names like Barbara Lynch, among the tons of prominent Charleston names.
SXSW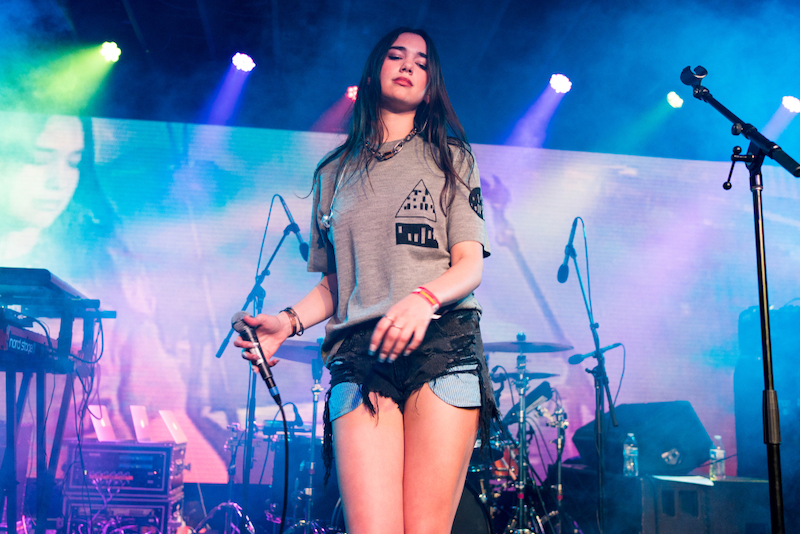 March 14-20, 2022 (music)
Where: Austin, Texas
The influential nine-day music, film and tech conference is unique in the festival/conference landscape for it's duration, longevity and the mix of communities it brings together. But, remember up above when we said that South Beach Food and Wine is a behemoth but no one there seems to mind? The opposite is true with South By Southwest. Everyone complains. Yet the same people who whine also show up every year to grumble some more. Most of the moaning is less about marketing and more rooted in it being too big — 280,000 attended in 2019, 160,000 for music alone. That said, I remember listening to people complain about the festival's size while we were there in 2001. (No matter how big it is, if you like drinking, eating and seeing live music in an undeniably fun city like Austin, you should have a blast. And if some part of that doesn't sound appealing, we can't help you.) This year's lineup — the music fest is in its 36th year — includes Black Lips, KT Tunstall, Desire, Shamir, Alex the Astronaut, The Dream Syndicate and many more. The festival was held virtually in 2020 and 2021 due to COVID-19 and will be held at dozens of Austin venues.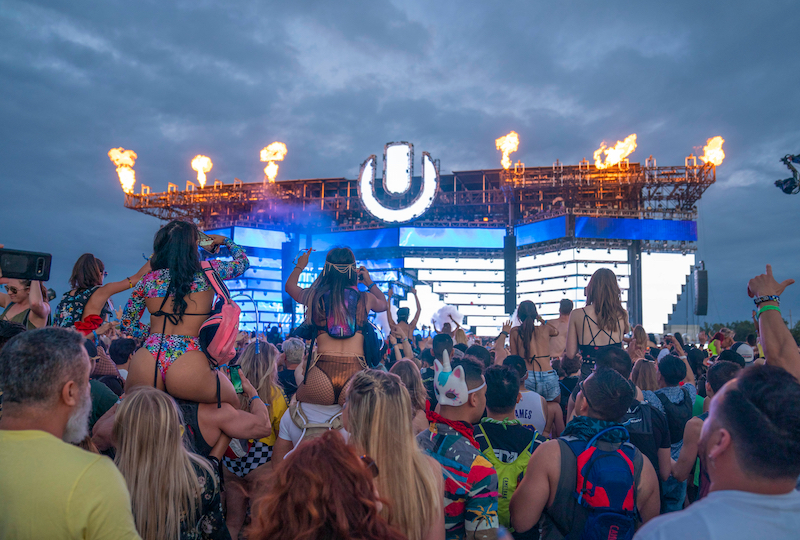 March 25-27, 2022
Where: Bayfront Park, Miami, Fla.
When you think of festivals as gigantic shitshow spectacles, Ultra should be right near the top of that list. The Miami New Times put it like this in 2014: This is "a phantasmagoric fun parade starring famous people, nearly naked ladies, the beefiest of beefcakes, the kandiest of ravers, and the most ridiculously costumed of party people." That could have been written this morning. The attendance tops 155,000. Plus, the music. This year's version, which is the first after a year off due to COVID-19, features David Guetta, Carl Cox, Martin Garrix, DJ Snake, Alison Wonderland, Nina Kraviz, Zeds Dead and more. There are 100 artists total listed on the Ultra site, and another announcement of additions is expected. Considered the starting point of electronic music "festival season," Ultra is one (along with EDC Las Vegas) of the country's premier EDM events. Held in Miami — of course it's in Miami — at the end of Miami Music Week, it's also the flagship for a roving international festival, Ultra Worldwide.
Big Texas Beer Fest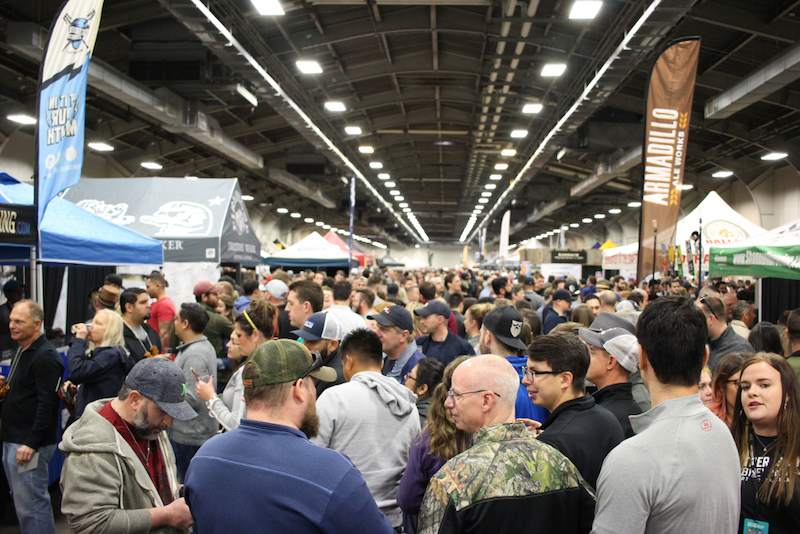 March 26, 2022
Where: Dallas, Texas
Founders Chad and Nellie Montgomery took action on inspiration and created this stellar beer bash. After attending the Great American Beer Festival in 2010, they brought the idea home to Dallas and launched the Big Texas Beer Fest. The 10th annual edition will feature beers from 100+ breweries and 400+ beers, ciders, hard seltzers, hard kombucha, meads and more. You can expect brewers from across the states and internationally, besides the home state.