The story Take The Detour appears in Fifty Grande Magazine #3, the Road Trip issue.
I hadn't planned to be on a corner in South Philadelphia with a cheesesteak in each hand. But there I was, standing between Philly's two most famous cheesesteak rivals — Pat's King of Steaks and Geno's — with Cheez Whiz and onion grease dripping down my chin.
Eating cheesesteak in Philly was a lifelong dream of mine, but never a trip I'd bothered to plan. I ended up there spontaneously with a friend, via a nine-hour detour on the drive back to Chicago from Richmond, Va., where we'd road-tripped to see a band.
It was 2009. Our cell phones didn't have touchscreens, not to mention Google Maps, and we were using an atlas for directions. A plastic figurine of Snoopy wearing skis was our unit of measurement. One ski, about an inch in length, was equal to a 3-hour drive. Somewhere along I-64 my friend looked at me from the passenger seat with a glimmer in her eye: "How many Snoopy skis to Philly?" Three skis. Worth the detour, we decided. And we listened to Bruce Springsteen's "Streets of Philadelphia" on repeat on the way.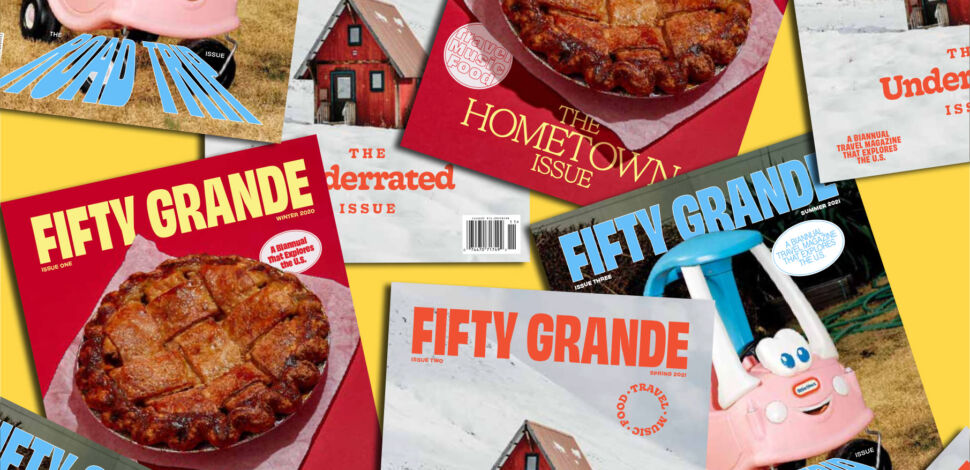 That impulsive detour to Philly became emblematic of what I love so much about a road trip, especially in an age when Google Maps makes it easier than ever to get to your destination without getting lost. Getting lost, I've learned, is one of the best parts of life.
After high school and into my early twenties, I spent most of my life on the road. As soon as I turned 18, I started chasing that band, called Jack's Mannequin, a kind of piano-based pop-punk band, around the country in my 1996 Toyota Camry. I'd fallen in love with them back in high school. I met some of my very best friends in line at their shows, and we made a habit of driving inconveniently long distances to see them. Sure, we could have flown. But it was never really about the destination. We lived for all the little things we discovered along the way. A show in Columbus, Ohio, became an excuse to eat a Coney Dog — a hot dog smothered in cinnamon-scented chili, raw onion and cold shredded cheddar—along the way in Cincinnati. Or a photo with the world's largest pistachio.
Years later, I moved into a 1973 Chinook (kind of a micro motorhome) for a six-month trip across the country and back with my best friend, a chef and photographer whose humor and overall vigor for life feels contagious. We decided to start a food blog while traveling, making recipes fit for the small Coleman camp stove that we carried with us in the RV.
On that trip, we made an entire lifestyle out of "the detour." Of course we had a list of destinations, of national monuments and restaurants to eat at and people to see. But the moments that became the most memorable were the ones we didn't plan. The time we ran out of gas in San Francisco and had to coast the rig down a hill, fingers crossed with my foot on the brake, my best friend running down the hill beside the rig. The stranger's driveway in Albuquerque where we stayed up late talking about government space conspiracies. The random roadside breakfast tacos from a dilapidated strip mall in Fort Stockton, Texas, that turned out to be the best I've ever had: braised pork skin, soft scrambled eggs and a roasted guajillo salsa made by one woman with one cast iron skillet in the back room of a signless storefront.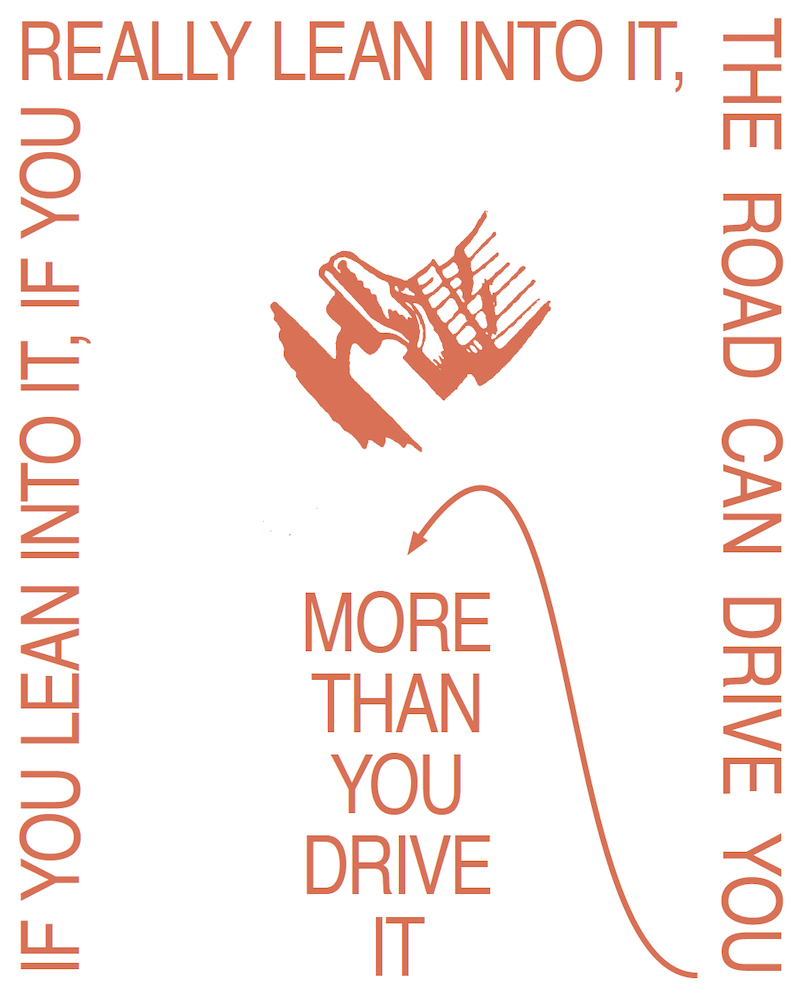 Some of my favorite moments are unplanned detours, wrong turns, engine breakdowns, random collisions of people and places. That's the magic of a road trip, I've learned. If you lean into it, if you really lean into it, the road can drive you more than you drive it.
In our hours on the road, I learned to love the mundanity of the "middle of nowhere." There is magic even when it feels banal. The slow, steady change you witness as you ebb through different states. Gas stations selling boiled peanuts and fried chicken in the South become gas stations selling pickled eggs, fry bread and turquoise jewelry as you move west. These are moments worth traveling for: the communities, landmarks, restaurants and beautiful strangers that we literally fly over in our rush to get from coast to coast.
At every exit there's a path to somewhere new — along the "blue highways," as William Least Heat-Moon called them in his 1982 book by the same name — there's an adventure at every turn. In some ways, it's a deeply American phenomenon: in a country 2,800 miles wide, you can change course at any moment and find yourself in a completely different world. Decide to swerve the wheel and not long after you can be somewhere entirely new from what you'd planned.
You can drive four hours out of the way for North Carolina barbecue at a place called the Skylight Inn, even as Hurricane Matthew is moving in from the coast and your clothes are soaked through, standing in the rain as it pours onto your paper boat of whole-roasted hog. Even when the windshield wipers rip off in the wind and you're stopping every 15 minutes to wipe down the windshield with a rag.
Or, say, drive a few extra hours to see the Grand Canyon on your way to Los Angeles. On yet another road trip to see Jack's Mannequin, I randomly detoured there when my friends pointed out one of those "Grand Canyon: 96 miles" signs somewhere along I-40. When you're driving 2,000 miles across the country, 96 miles feels like a blip in the journey. A couple hours up State Road 64 and a close call with a few bearded elk later, we found ourselves in the Grand Canyon Visitor Center parking lot sometime after 1 a.m. (they let you in free before 5 a.m., a perk to our impulsiveness). The sky was more magnificent than I'd ever seen it, so studded with stars that it felt like there was more white than black. We slept in the car, sunroof open to the sky, until 430 a.m., when the sun started to rise over the rim of the canyon. There was something special about the unplanned nature of that trip. No expectations or tour groups or overpriced motels. Just a magical morning, half asleep huddled on the edge of a massive, jagged, stunningly beautiful cliff.
I'm in my thirties now, and ditching sleep for a spontaneous sunrise is pretty much out of the question. But I still carry that ethos with me.
A road trip isn't always about doing the most exciting thing in every moment or making it to every exciting destination. To run out of gas, to stop at Mount Rushmore only to realize you can't even get close to the monument, to eat the disappointing ice cream cone at the Little America truck stop after hundreds of miles of anticipatory billboards — that's the fun of it. All of it, in my opinion, is worth the detour. These are the moments that remind us of our own humanity, our grand insignificance on one hand and the surprising significance of everything on the other. I never would have chosen these moments if it weren't for the road. They chose me.