Dreaming about your first post-Covid19 trip? We've got something for you: Welcome to Fifty Grande's Best of the U.S. Bucket List series. Consider this your one-stop answer to "Where should I travel next?"
Simultaneously a haven for perennially unsatisfied thrill-seekers and a refuge for those yearning for unencumbered calm, New York is a state of complementary contrasts. Broadly divided into ten regions, the state's geography is as diverse as its citizenry: folks living in Western New York barely resemble New York City residents in temperament, cultural pursuits and even political leanings — a fact most acutely noticeable within the roster of pursuits offered in each area. Of the regions, New York City is the most recognized, of course. But New Yorkers also reside in Long Island, Hudson Valley, Capital District, Mohawk Valley, Western New York, Finger Lakes, Southern Tier, Central New York and North Country.
From exciting hiking trails to an archipelago of more than 1,800 islands straddling the Canadian border and, of course, a deep dive into New York City, consider this your guide to the very best things to do in New York state right now.
New York City (Hello, Captain Obvious. Hi!)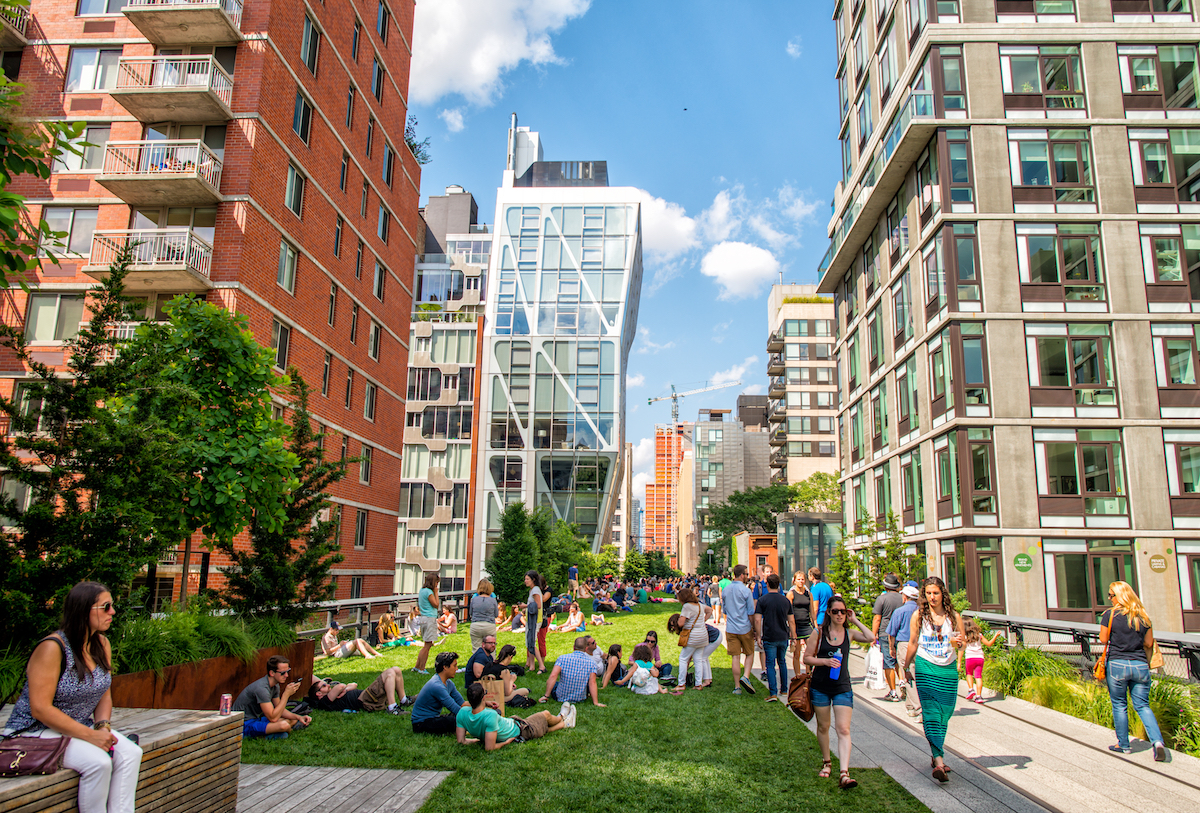 The most obvious entry on a New York U.S. bucket list, EVER? Of course. But, let's do this: From the world-renowned Theater District and extraordinary dining options that will feel like global culinary trips, to the more New York-centered offerings like the High Line — a 1.45-mile-long, elevated, man-made park traversing the city — and street art galore (the Graffiti Hall of Fame, found inside the Jackie Robinson Educational Complex's schoolyard, is sure to delight), an authentic exploration of all that New York City has to offer will require weeks. When you do take the plunge, you'll likely spend most of your time in Manhattan, but set aside time to visit the other boroughs as well. In Queens, Long Island City's contemporary art at MoMA PS1 is worth the trip, plus you can grab a cocktail at speakeasy Dutch Kills afterward. Or take the ferry to Staten Island to revel in a delicious meal cooked by an Italian nonna. If you're planning to visit the more touristy attractions, the pure spectacle of Times Square is best observed between 11 p.m. and 2 a.m., when the crowds are most bearable. The very best way to see the Statue of Liberty is by skipping the group cruise and renting a charter boat from just about any coast of Long Island. You won't regret it.
See the State's Famous Falls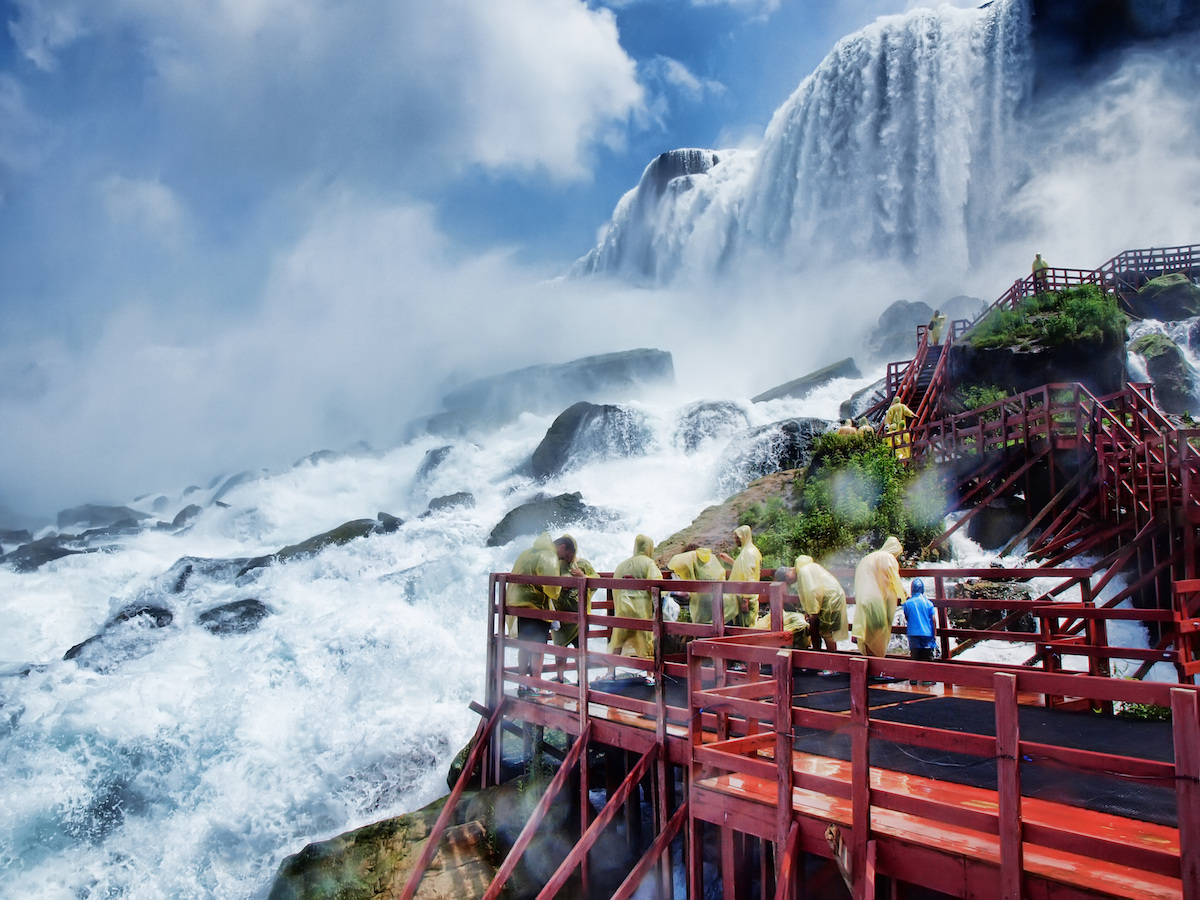 They're scattered around the state, giving you flexibility when planning a trip. Visiting at least one is a must. Prepare for spectacle.
Niagara Falls – Yes, this may seem overly traditional, but there is a reason this is a quintessential tourist attraction. Up close the falls are a force of nature — a rare combo of height and, more uniquely, volume. At peak, a staggering 600,000 gallons per second pours over the main Horseshoe Falls, one of the three that make up the Niagara Falls. And the area isn't all about being wowed by cascades and torrents. See penguins and sea lions at the Aquarium of Niagara, learn about the history of the Underground Railroad at the Niagara Falls Underground Railroad Heritage Center and explore the Cave of the Winds, a natural cave behind the Bridal Veil Falls.
Kaaterskill Falls – The very famous and very tall two-stage waterfall in the Catskill Mountains, has reached an almost mythological status. The attraction — one of the oldest in the state — has been the subject of countless artworks, literary efforts and even film pursuits. The beautiful landscape is primarily dominated by the 260-feet-tall cascades, but visitors should take note of the scene in its entirety. You can observe the waterfalls from up close when walking the trail or from a distance at the top of Kaaterskill High Peak.
Watkins Glen State Park – Picture this: in a mere two miles, a stream drops 400 feet and gives birth to 19 different waterfalls. If that's not worth a visit to the Finger Lakes, we're not sure what is. We suggest you camp out here, possibly fishing some rainbow trout for dinner? There are three different trails — the Southern Rim, Gorge and Indian — for you to hike from May to November, all alongside the famous gorge.
Relax in Thousand Islands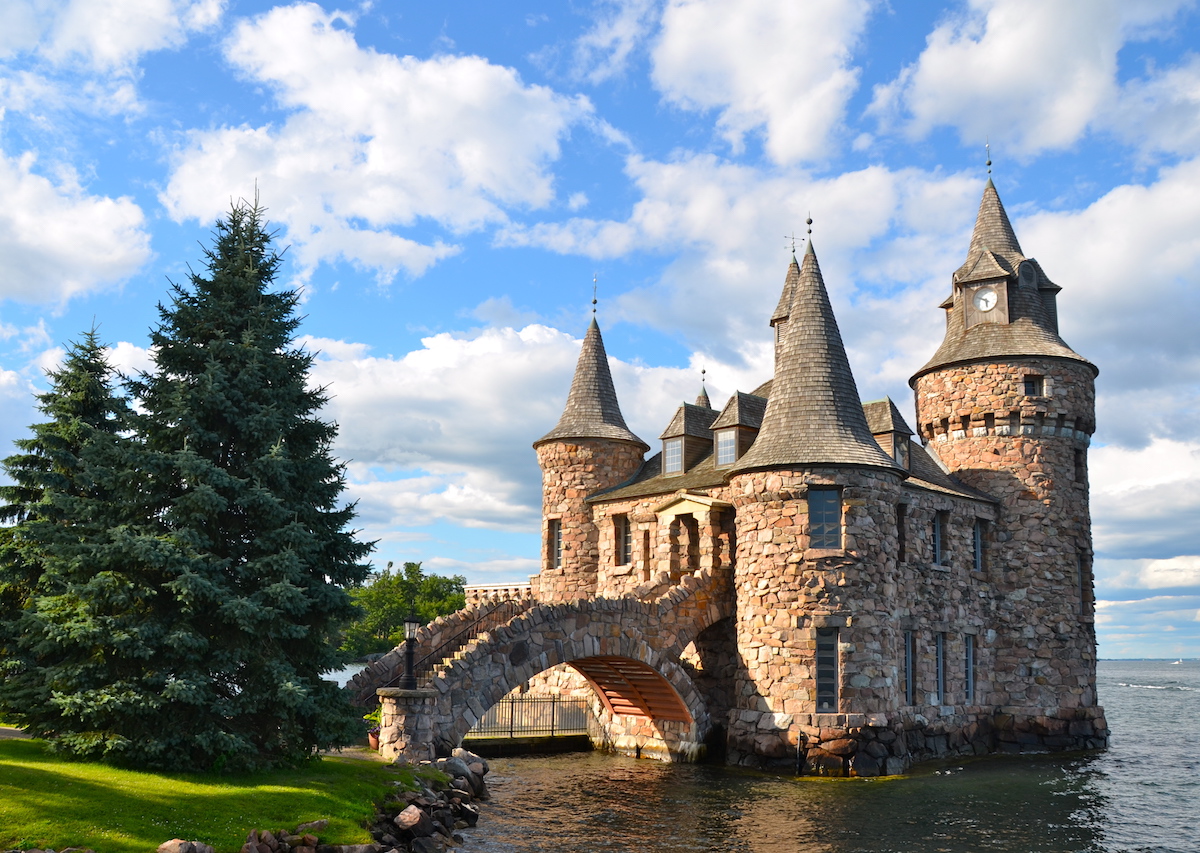 The real number is more than 1,800 — including the smallest inhabited island in the U.S. at 3,300 square feet — and they're scattered for 50 miles along the St. Lawrence River on the U.S.-Canada border. Once an escape for the ultra-rich, you're now here for the area's unique embodiment of tranquility. The archipelago is home to extraordinary castles — see Boldt and Singer — lighthouses galore, fishing pursuits and much more to do. Many of the islands are private and they flip between both countries, so bring your passport. And before you start sightseeing: it's pronounced "thousand islands" and not "one thousand islands."
The Spas of Saratoga Springs
We dare you to skip on the Hamptons while in New York state and head to Saratoga Springs instead. You're here for two reasons: the state's best natural springs and horse racing. A must-visit is the Saratoga Spa State Park and its hydrotherapy treatments at the Roosevelt Spa and Baths. Of course, you'll want to visit the Saratoga Race Course while there — a thoroughbred horse racing track considered by many to be the oldest major sporting venue in the United States. If looking to attend the yearly meet, make sure to be in town from mid-July through Labor Day. The meet lasts 40 days, and races take place five days a week. If horses just aren't your thing, don't fret: the springs, parks, lakes and the Saratoga Performing Arts Center are worth the trip.
Savor the World's Best Bagels
Keep one thing in mind when exploring the state: bagels are sacred. The New York-style bagel (the only one worth eating) is made with salt and malt, boiled in water and then baked in a standard oven. There are plenty of spots to order the treat from, but New York City's classic Ess-a-Bagel is a great place to start. Like Buffalo wings in Buffalo, eat bagels in New York early and often.
Wings and Architecture in Buffalo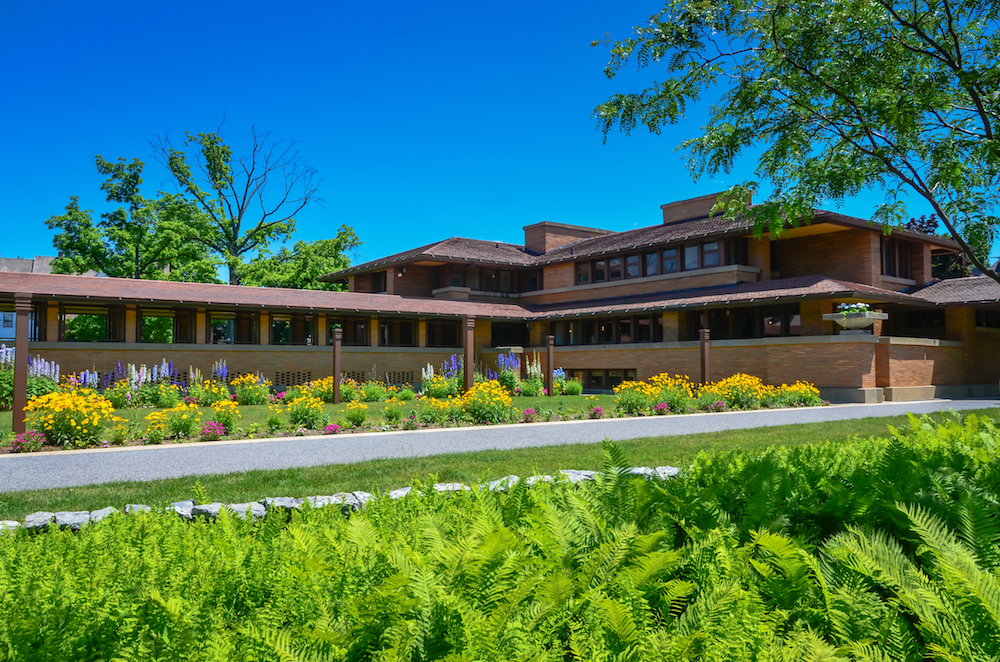 Most conversations about Buffalo end with "but it's SO COLD," which often knock it from the must-visit category. Don't be fooled. Buffalo is way too under the radar for what it offers — a booming craft-beer scene, classic architecture, a spirited sports culture — making it a perfect destination to explore, unencumbered by the usual crowds of a city with this much going on. While in town, indulge in — here comes the obligatory tip — Buffalo wings, allegedly invented right here at the Anchor Bar by Teressa Bellissimo. You should start at Anchor Bar, but wedge wings into as many meals at as many places as possible. Have them the traditional way, meaning with blue cheese as a dressing. You're also here to see Frank Lloyd Wright's architectural gem, the Darwin Martin House Complex. Built between 1903 and 1905, it's considered a hallmark of his Prairie School design and is a National Historic Landmark and New York State Historic Site.
See Storm King Center + Dia:Beacon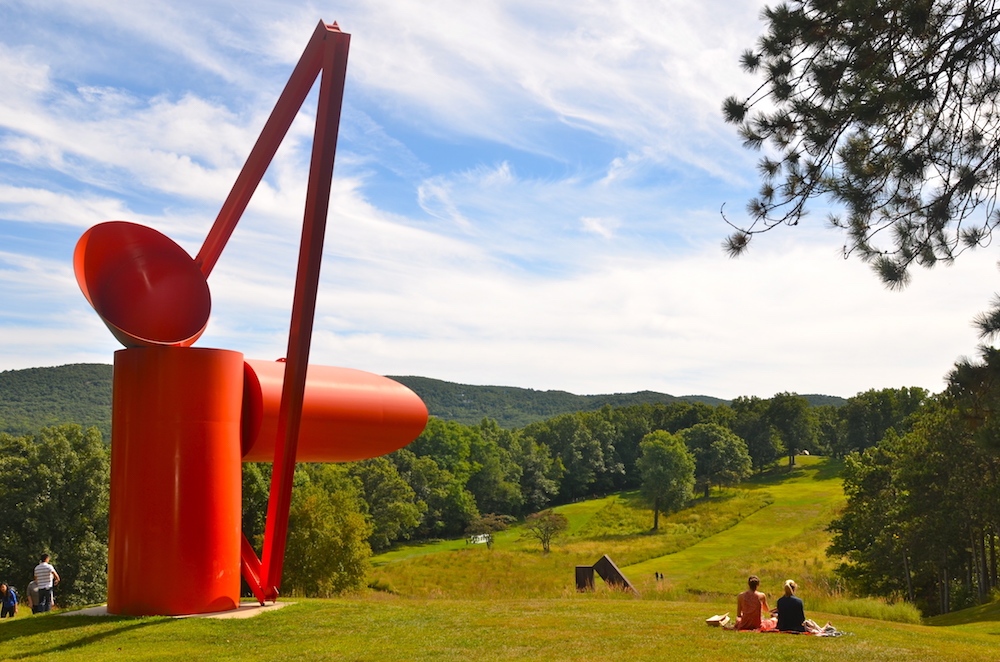 Orchards, farms and vineyards are prominent in the Hudson Valley, but it's the open-air Storm King Center that should be at the top of your list to explore. Home to the largest collection of contemporary outdoor sculptures in the country, its works are spread across 500 acres of land, rendering this a nature-heavy destination as well. It's a seasonal park open from April through November, so keep that in mind while planning your visit.
Not too far from Storm King Center is another art destination that has become an overall cultural must-see for New Yorkers and out-of-state tourists alike. Dia:Beacon presents art collected by the Dia Art Foundation from the 1960s through today. It's a relatively new destination — it opened back in 2003 — and its proximity to the Hudson River renders it a popular venue among nature lovers as well.
Hike the Adirondacks
You'll definitely want to lace up your boots and hike the famous mountain peaks, but, we promise, there is much more to do here. Sample the sweet treats produced inside the Adirondack maple syrup cabins (yes, you can bring some home as well), pursue kayaking and canoeing feats, run around fields of green overlooking lakes and, of course, pedal your way through the region on a bike. Warning: the Adirondacks are pretty vast, encompassing a variety of lakes, including popular destinations Lake Placid and Lake George. We're partial to the latter — its nickname is "Queen of American lakes," after all — but we suggest exploring all water- and land-based offerings in the area.