During the merry months between Mardi Gras and the worst slog of summer, there begins a slight wane in tourism. The temporarily temperate weather prompts the locals to emerge from their post-Fat Tuesday hibernation, doing so — perhaps not so coincidentally — in concert with that humble crustacean, the crawfish. Throughout every spring I've spent living in New Orleans, my strolls along the banks of Bayou St. John have blasted my senses with that unmistakable smell of simmering mudbugs.
The source of intoxicating perfume is what is known in the Gulf South as a crawfish boil. Its composition is simple enough: You take approximately 30 pounds of Louisiana crawfish, which look like miniature lobsters, a variety of "fixins" — traditionally red potatoes, corn, lemon and garlic — and boil it all in a stock pot with the capacity of approximately four (live) turkeys. The pot cooks outside on a portable propane burner, and a group of people hover around it, watching the stew and drinking beer. It's like a barbecue, but more chaotic and symbiotic.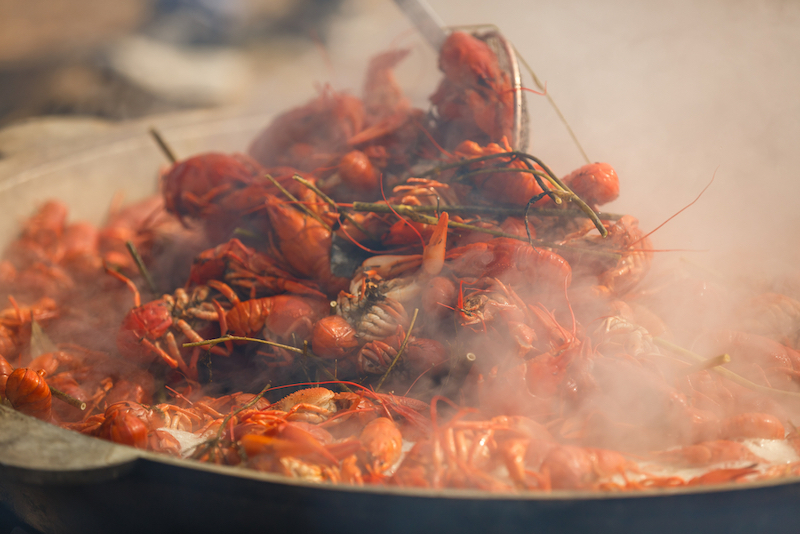 The boiling water contained in the pot is most likely to be tinted by a jug of store-bought neon powder or liquid composed of mind-altering substances such as cayenne, salt and probably MSG. This mix is typically swirled into a roiling boil by the boilmaster with a stubby canoe paddle while the kids play on the lawn with the crustaceans in the final moments before their lives are snuffed out. The crawfish, that is.
The bugs are boiled for approximately 10 minutes, or until the potatoes are crumbly. Once the juice is strained back into the pot, where it will be utilized for the next, exponentially more flavorful round, the boilmaster ceremoniously dumps the goods onto a newspaper-lined folding table as the attendees find themselves an open spot next to a stranger for the great feast.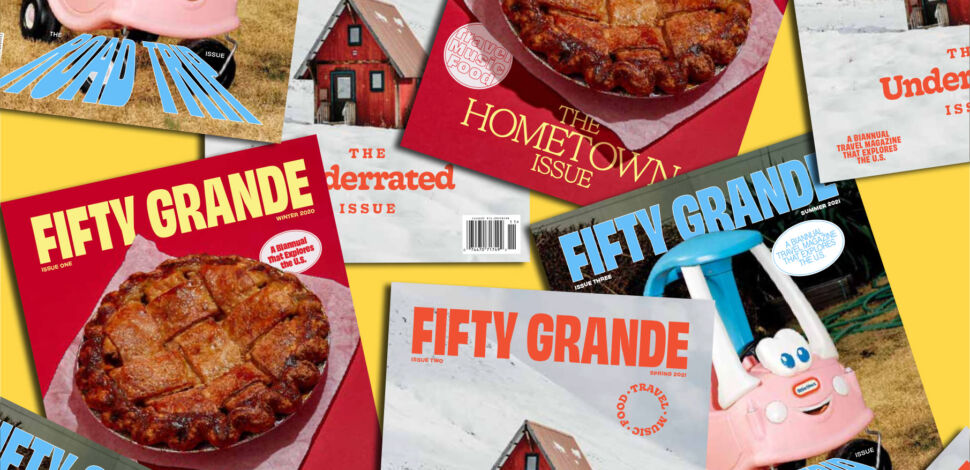 In most other contexts, such elbow-to-elbow social interactions might be besieged by awkward small talk. At a boil, though, those mudbug brains break down any rust that might have accrued in a less social city. Imagine standing alongside your fellow human, each of you peering into the spindly body of yet another cute crawfish, violently devouring its body, time and time again, until you, too, are greased up and distended. How can one be stiff when you're wearing an animal's guts like a mustache?
As with a common barbecue pitmaster, the boiler likely has a small team of onlookers nearby, ready to offer assistance as needed, even lodging constructive criticism to keep things aligned with tradition. Should the boilmaster stray from an inherited recipe — choosing, say, pineapple over potatoes, Brussels sprouts over corn or pork chops over smoked sausage — they are playing with something bigger than themselves.
In turn, the boilmaster also has the right to address the behavior of their guests as needed. For the first-timer, this might involve instructions on how to properly dissect the crawfish — twisting off the thorax, then peeling the shell from its tail to reveal the meat inside — or criticizing any hesitation to suck the rich goo from its head.
Given that this is a social eating experience, the boilmaster also has the right to judge how one discards one's shells. Those who fail to separate the consumed crawfish from the intact can directly impact the exploits of their neighbor, inadvertently mixing empty carcasses in with unstripped crawfish. In extreme cases, improper crawfish etiquette could impact one's future invitations, threatening to undermine all that's right and good about living in Louisiana.
While it may well be true that there's no such thing as a bad crawfish boil, I'm convinced that the very best boils are stumbled upon through some tenuous social link and experienced with an entirely open mind. With the right balance of fortune and fearlessness, even the most itinerant off-season traveler will eventually find themselves in some similarly rumpled backyard, surrounded by strangers. If that ends up being you, don't panic. Just place your trust in the wisdom of your neighbors and suck the damn head.