Panic set in as the final weeks of college approached and I became abruptly aware of the fact that I didn't know what I wanted to do with my life. It was 2017. I was 21.

As internal pressures steadily built, I rather suddenly hatched a common scheme: I would move across the country. I co-opted bravery with help from modern explorers like Christopher McCandless of Jon Krakauer's 1996 nonfiction Into the Wild — he perished during his journey, by the way — and began sharing the news. I circled a date on the calendar that marked my post-graduation departure date: Thursday, August 17.

After ensuring the final hug was bestowed upon a charismatic yet saddened Golden Retriever, I set off from my hometown of Sutton, Massachusetts. I took a 10-day leisurely journey across the country to Portland, Oregon. I didn't have one specific reason for choosing that city per se, but as is the case for so many others, I felt something about Portland simply called my name. Fast-forward more than two years and here we are. Much more importantly to you, here are the things I absolutely wish I had known when I moved here. And these are the things that you should know if you ever plan to visit (and you should definitely be planning to visit). You're welcome.
Portland Is Weird (aka Let's Get Naked)
Quickly the locals will disclose that Portland stole the "Keep Portland Weird" moniker from its sister city of Austin, Texas (and technically they'd be right). But there's a clear and appreciable reason as to why the city so quickly adopted the captivating epithet: Portland is weird indeed.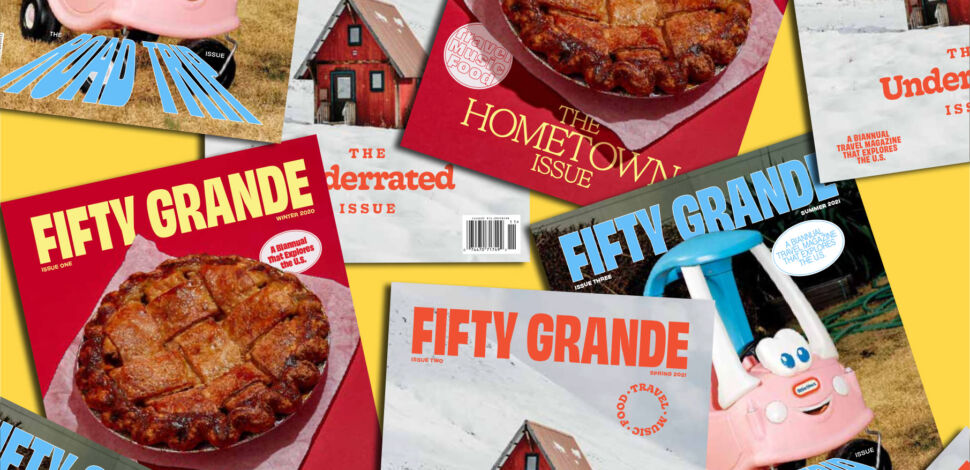 For instance, the city is big on nudity — even promotes it — as we celebrate a lack of clothes each year in the form of a naked bike ride that accommodates thousands of transient nudists. A unicycling bagpiper who dons a Darth Vader mask is honored in the form of an IPA. Professional graffiti and murals line every vacant plot of commercial real estate siding. And the world's smallest park is a singular tree located on the median of a busy parkway. I could go on, but perhaps you get the point. Be prepared to see some strange things when you first come to Portland, but also be prepared to fall in love with them along the way.
Don't Eat Voodoo Doughnuts
It's a morsel of insider knowledge that rarely makes its way to the line of tourists circling the block downtown, eager to snap a selfie with a coveted pink box of Voodoo Doughnuts. But in a city known for its food, Voodoo Doughnuts produces some of the city's most overvalued fried cakes of sweetened and sugary dough. While some Portland locals will have a bone to pick with that assessment, the truth is this: Voodoo isn't trying to make a decent doughnut, they're trying to create a ubiquitous one — and they do that rather well.

Now, if you're still with me after that conclusion, you may be wondering where to turn if Portland's most famous doughnut dispensary isn't the thing for you. I'd direct you to Blue Star Donuts, a gourmet doughnut shop featuring otherworldly flavors that include Mexican Hot Chocolate, Orange Olive Oil, and Blueberry Bourbon Basil. Yet because I hail from New England, where Dunkin' Donuts and their notorious bite-sized Munchkins reign supreme, I'd also recommend Pip's Original Doughnuts, a coffee cafe that specializes in fried-to-order mini doughnuts. And if you're simply looking to consume a dependable doughnut sans the lines and Portland hype, head to Coco Donuts instead.
Get to Know the Cannabis
Perhaps one of the more novel experiences you can have in Portland is the moment you step foot into your first dispensary. Cannabis enthusiast or not, it pays to explore your local weed shop, if only because the experience is unlike any other you've encountered before. As mounds of cannabis are stockpiled in Ikea-esque arrangements, friendly faces greet you behind the counter. If you'd like to partake in the fun, there's more than 150 cannabis depots in Portland alone, making the options seemingly endless. Some shops will offer deals while others will stun you with a vast array of pot proficiency. Ultimately, Portland fully embraces the ever-evolving cannabis culture. Explore the city and find a shop with an atmosphere that's right for you — and be sure to enjoy what you may find along the way.
Stellar Food Carts = Portland Lbs.
Food carts have been an American thing since the 1800s. Here in Portland, artisanal food carts are a staple of the culture. From Rollin' Fresh's sushi burritos to Jurassic Cart's paleo-centric menu, finding something to chow on is never an issue in Portland, no matter the time of day or your dietary lifestyle. Mouthwatering options aside, the city's food cart scene is symbolic of its entrenched and hardcore foodie vibes. WalletHub, a personal finance website, crowned Portland the "Best Foodie City in America" in 2018, and for good reason. Few other cities in the country offer such a staggering array of diverse eateries on nearly every street corner. Expect to pack on the Portland pounds soon after you arrive.
Make Peace with the West Coast Vibes
For those migrating to Portland from beyond the West Coast, be prepared for life to move a little slower here. Those West Coast vibes you often hear of are indeed real, and in time you'll find them wonderfully addictive.

At first it may seem as if everyone here is half asleep, or rather, half baked. You'll probably find yourself waiting in line at a green traffic light for an extra ten seconds, angrily pondering why the person in front hasn't moved. Or instead you may notice questionable outfits that are a perfect combination of both sleepwear and business casual attire. But spend a night at Skidmore Bluffs with the locals to admire the setting sun, and instantly, a wave of tranquility will smack you right in the face. Then you'll know what it means to live on the West Coast, and pretty soon you won't want to leave.
There's a Reason People Flock Here
It took the better part of a year for me to fully comprehend Portland's appeal. Before that realization, I often cursed the city's loose laws regarding nudity and questioned why so many gave a damn about the newest pop-up brunch spot in town. But as time passed, so too did my intense examination of Portland's unconventional behavior.

Yes, I too have stripped off my clothes with friends in a public park as we prepared for the city's annual naked bike ride. My palate slowly understood the difference between an acceptable food cart and an exceptional one. And deep within, I now sense a part of my soul will forever remain here in Portland, no matter where newfound adventures take me.


— Cameron Vigliotta is a freelance journalist and copywriter based in Portland, Ore.
---