This story appears in our debut, Fifty Grande Magazine #1, the Hometowns issue.
Ninfa's on Navigation is where the fajita was born, and it's where I'll die buried in their tortillas. The heat coming off those magical flour rounds hits you as soon as you walk into the Houston East End establishment; the smell, an angel's horn at its door. A few women with brightly embroidered flowers peeking out from behind their aprons roll out the dough rapidly, then lay it on a large black skillet to cook. The young tortillas puff up like a pomme soufflé, then fall back together. And at that very moment, the tortillas are sent off to a table. As a kid, I would watch this whole magical process totally entranced. Actually, I still do.

The tortillas are thick, but you can't tell by looking at them. It's not until you bite into one that you taste its soft layers — almost like flakiness in a biscuit. Even the crumbs hit your tongue like butter, and that's before you add the marbled skirt steak, onions and bell peppers, all marinated and dripping in oil and spices and served on a sizzling-hot plate. Every time I take my first bite of a Ninfa's fajita, my eyes roll back into my head. It's spiritual. And it's Houston at its best.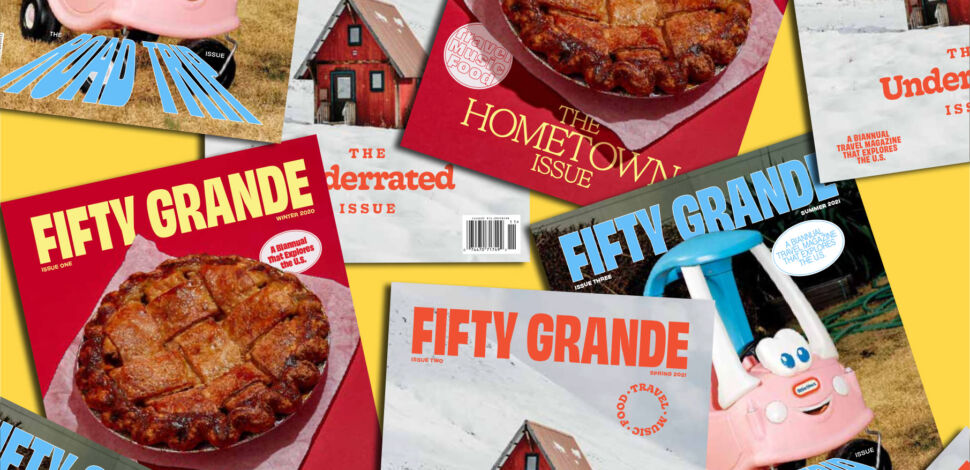 Austin gets most of Texas' national culinary hype, but Houston, guys. HOUSTON. If you've never been to Houston, you may not realize that it's a city that fosters entrepreneurship and supports true culinary innovation. Houston's tangle of highways are full of money-eyed business professionals and immigrants looking to re-create the flavors of home. Transplants come from all over — Vietnam, India, Mexico, El Salvador, New York. All are hungry. All are looking to make a living.

This city boasts bold, experimental cuisines, like Viet-Cajun at Trong Ngyuen's Crawfish & Noodles. Ngyuen is a Vietnamese immigrant who pivoted from casino marketing to cooking, earning himself recognition as a James Beard semifinalist as a result. The innovation of his VietCajun Crawfish is obvious before you twist the head off of the first mudbug. The Vietnamese-inspired spices — four levels of increasing intensity floating in garlic butter, lemongrass and ginger — are visibly lumped on the crawfish shell, seeping into the meat through its joints. It's a delicious cultural communion.

Houston also has stellar barbecue, the slow-cooked classic kind, exemplified by food trucks turned shops like the delectable CorkScrew BBQ. Served on a tin tray with a side of white bread, the meat at CorkScrew is tender enough to qualify as a new kind of animal. When rounded out with coleslaw and peach cobbler, it's a testament to slow cooking in a baseball cap and what traditional Southern food can accomplish.

There are the creations of Hugo Ortega, a native of Mexico who started as a dishwasher and now runs an empire. Its crown jewel, for me, is the Sunday breakfast buffet at his namesake, Hugo's. The lineup is ruled by color: the bright freshness of peas against white rice, pink radishes dotting the salad, deep-red peppers, purple corn tortillas, and the amber hue of masa folded into empanadas or wrapped into a tamale. Enjoyed in high-backed leather chairs, the buffet tastes as crisps as it looks.

They all are triumphs, but none embody Houston's tongue-whetting knack for flavor more than Mama Ninfa herself, Maria Ninfa Laurenzo.

---
In 1973, the native of Harlingen, Texas, was a widow with five kids, a tortilla factory her husband had built by hand, and $16 in her pocket. To supplement her income from the tortillas, tamales, and pizzas—her husband had an Italian heritage—she sold to local grocers, and she put 10 tables outside of the small factory and began to serve dishes rarely seen in the United States. It didn't take long before word of her fresh green salsa, savory tacos al carbon and, later, charcoal-grilled skirt steak fajitas swept the city.

But it wasn't just because the food was so flavorful and delicious; it was also unusual. At the time, flour tortillas were uncommon in Mexico, and skirt steak was considered a throwaway cut of meat. There was one group, however, that ate both: people who lived in the ranch country of Northern Mexico, Norteños. They wrapped the cheap meat in flour tortillas, according to Neil Morgan, the current owner of Ninfa's on Navigation. Back when Laurenzo was struggling to make ends meet, she had the good sense to bring this economic meal back to north of the Rio Grande. Much of Tex-Mex that we know today we owe to a tenacious woman entrepreneur.

We must be clear: Texas has always been Mexican. Gringos, like myself, are a recent arrival in the state's sprawling history, and so, too, are our palates and preferences. In fact, in 1620, it was on Texas dirt that a group of 50 members of the Jumano Nation claimed to receive a vision from Sister María of Ágreda, a Spanish nun who never left her home country. Shrouded in blue, she directed them to be baptized and bestowed upon them a recipe for a red stew. They wrote it down. By many reports this was the first known record of chili con carne.

So, to say Ninfa's food was new would be a mistake. Rather, its flair comes from the infusion of her spirit into the cooking: repackaging Norteño cuisine and allowing it to flourish in a new context. Tacos al carbon evolved into fajitas. Instead of hiding in a pre-prepared taco, the marbled meat took main stage, arriving at the table on a sizzling-hot skillet that caramelizes the onions and keeps the peppers hot and the meat supple. The tortillas moved to a side, wrapped in parchment paper and plucked one by one by the happy diner who gets to make her "taco al carbon" herself. The best part: There's always leftover tortillas to munch on after the fajita is finished (or put into a to-go box).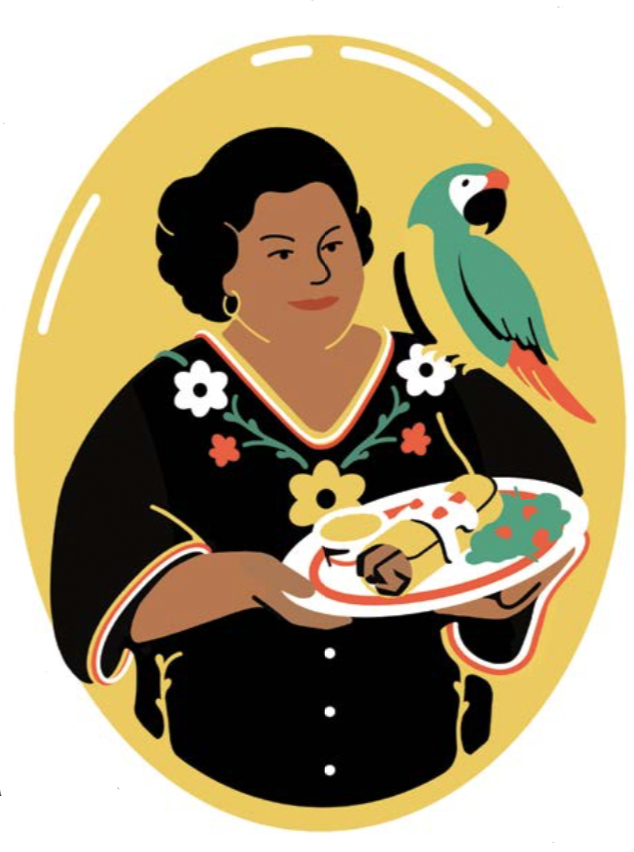 Alex Padilla, a joyful, Honduras-born man and current executive chef at Ninfa's on Navigation, claims the closest thing to a secret recipe is simple, fresh ingredients and some of the preparation techniques he learned training under renowned San Francisco chef Nancy Oakes. Padilla himself got his start as a dishwasher in the Ninfa's kitchen as a teenager working alongside his mother. Some of Ninfa's employees have been there for more than 40 years.

No matter how perfectly Padilla prepares the fajitas, and he's achieved near perfection, he's right; there is no secret ingredient. But Padilla remembers how Laurenzo went out of her way to make her restaurant attentive and personal for every plate and person who passed under her roof. "Bountiful" is how Padilla put it, and her bounty lives on today.

Laurenzo died in 2001, but Padilla said he can still hear her in the kitchen. While working in the late hours of the night, he has heard her banging around.

"I believe in ghosts and I believe in God. She's still in the building in one of those walls, watching us," Padilla said during a recent visit.

Next time you think you want to go to Austin, I hope Mama Ninfa appears to you imparting the ecstasy of fajitas that await you on Navigation Street. I hope you listen and get yourself to Houston, Texas's top culinary city.
---
Mentioned in this story:

Ninfa's on Navigation, 2704 Navigation Blvd., Houston, Texas.
---

— Emily Carmichael is a journalist based in New Orleans and is from Houston.
---