Forget about apple pie. There's one American-born confection that has had the nation in its sugary grip coast to coast. Whether you spell it doughnuts or donuts, these sweet treats have been worthy diet-busters for generations thanks to a bevy of tasty shops across this great nation that pride themselves on perfecting the fine craft of the scrumptious confection. From a Texas-based shop that's been hawking them since 1926 to a two-year-old Latin-influenced spot, here are standout doughnut shops around the country that are worth a trip.
Back Door Donuts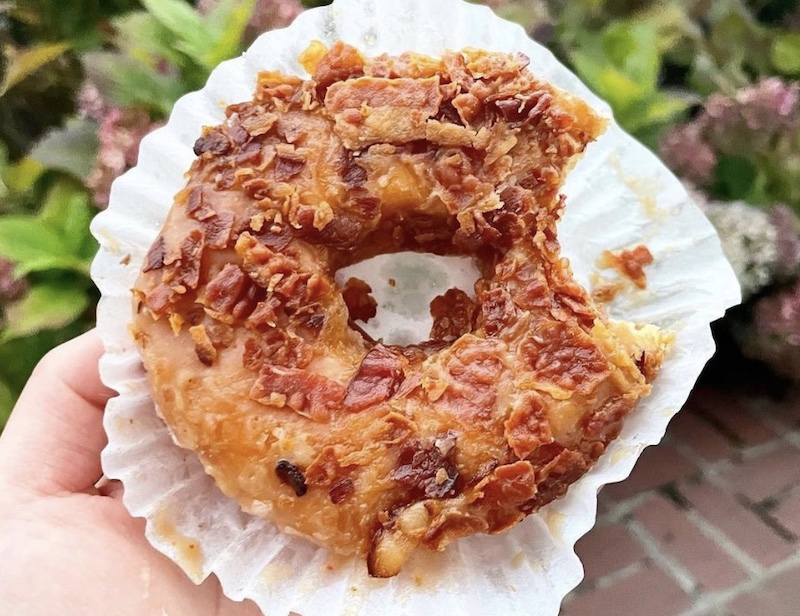 1-11 Kennebec Ave., Oak Bluffs, Mass.
Consider it a doughnut speakeasy. As the local legend goes, Back Door Donuts began when a bakery began giving away their leftover stock at the end of the day to local kids who gathered at its famous back door. The act of kindness evolved into Back Door Donuts, one of the most delectable bites in the nation with a unique backstory and a fixture of the Martha's Vineyard community. (Case in point: The bakery recently earned a spot on Fifty Grande's "What to do in Martha's Vineyard.") With a line that starts stretching into the parking lot awaiting its 7 p.m. opening, Back Door doles out a range of heavenly confections, including fresh hot Apple Fritters, until 11 p.m.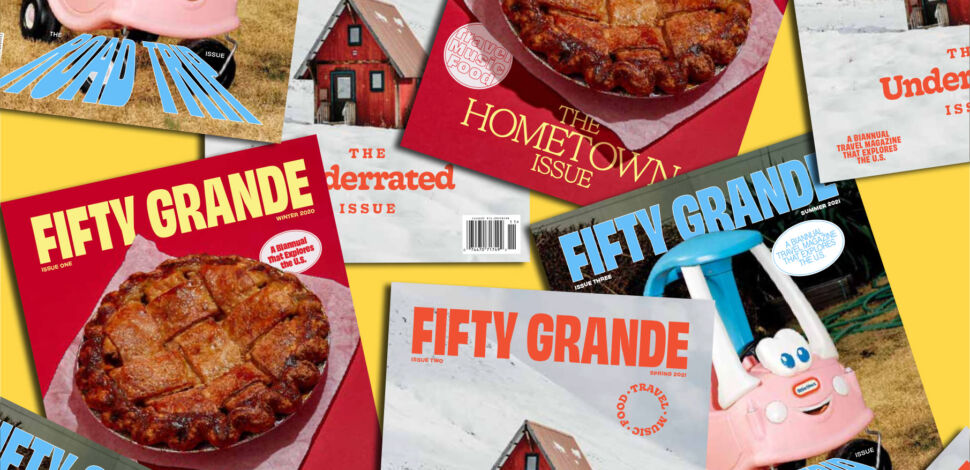 Blue Star Donuts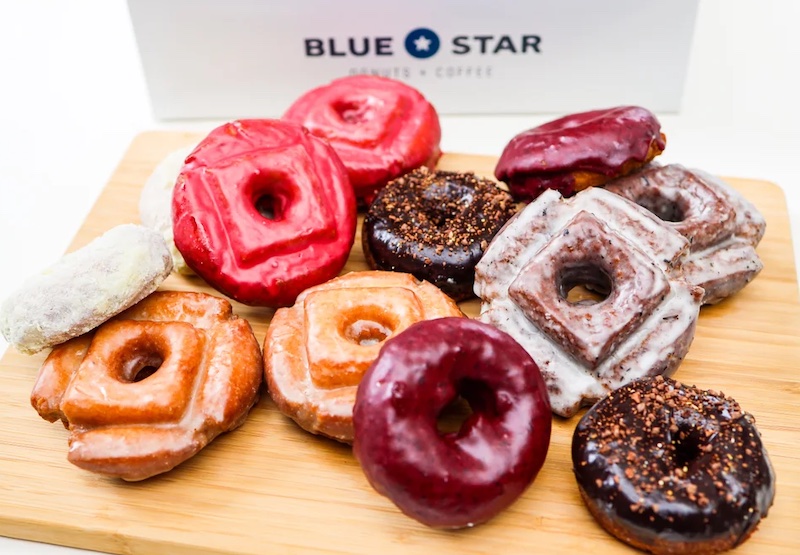 Portland, Ore. / Various locations
Portland takes its doughnuts seriously. This is one of two standout shops that made our cut from the hipster mecca. Unlike the spikey-haired Voodoo Donuts (more on that later), Blue Star Donuts takes a sleeker approach to its menu and digs. You won't find cough syrup-inspired donuts here, but flavors like Cointreau crème brûlée and orange olive oil. Founded a decade ago by an accomplished pastry chef, Blue Star is known for using top-notch ingredients, including fresh, plump blueberries and leafy basil. Some doughnuts come with pipettes sticking directly out of them, small plastic injectors to squeeze in a dash of extra cream or flavored liquor into your treat.
Fan-Fan Doughnuts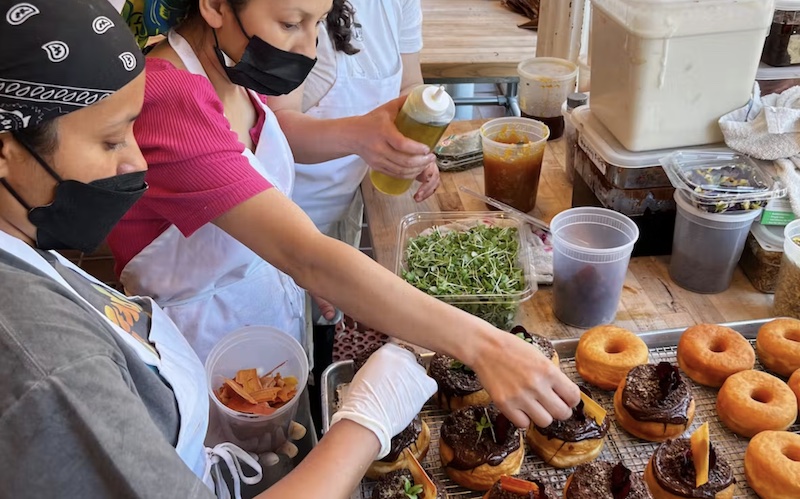 448 Lafayette Ave., Brooklyn, N.Y.
From a century-old institution to a two-year-old favorite: Fan-Fan Donuts was founded during the pandemic in Brooklyn's Bed-Stuy neighborhood and has quickly gained a reputation for its unique spins on the popular pastry. That means no plain doughnuts here, but rather ones made with miso, mango and Valrhona chocolate. The shop is also proudly woman- and Latina-owned, with flavors from chef Fany Gerson's Mexican heritage (yes, that also includes a recent special edition made with tequila). The New Yorker recently said Fan-Fan's treats "practically quiver with joy."
Peter Pan Donuts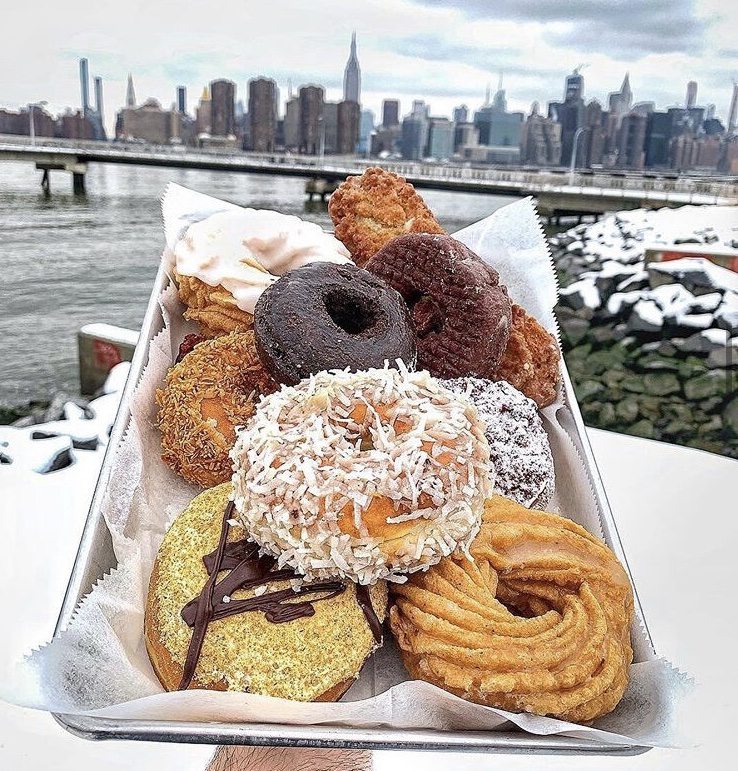 727 Manhattan Ave., Brooklyn, N.Y.
Nestled into the Polish community of Greenpoint, Brooklyn, humbly lies this half-century-old throwback donut shop where the prices are low and the quality is high. What Peter Pan Donuts lacks in pretense it makes up for with its slate of handmade classics and a darling, midcentury aesthetic of workers in trademark teal uniforms waiting on a perennial line of hungry customers. With stand-outs like the massive Volcano, a cake-donut the size of your fist erupting with cream, the shop is regularly lauded on a national scale. Not only was Peter Pan recently re-created on a soundstage and featured in "Spider Man: No Way Home" as the workplace of Mary Jane, played by Zendaya, but it once led noted foodie Tina Fey to proclaim, "I really believe, when I first tried it, if I had a penis, I would put it in this doughnut."
Randy's Donuts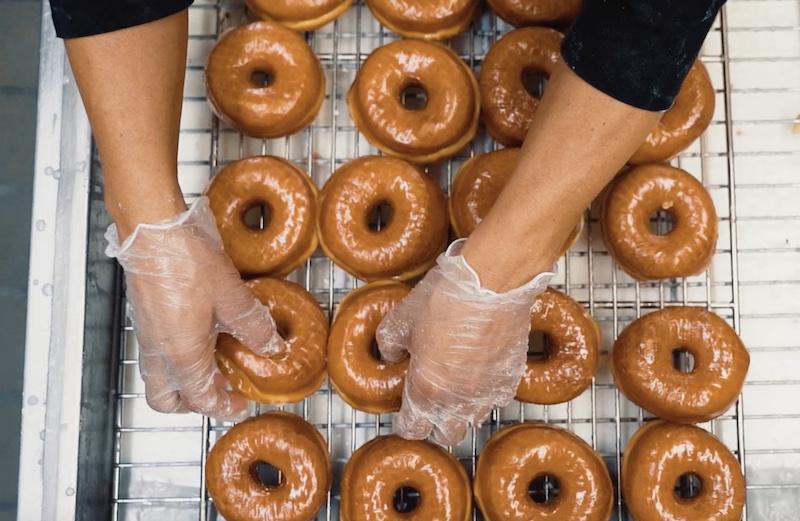 Los Angeles, Calif. / Various locations
It's probably not an exaggeration to say that the massive Randy's Donut sign on the top of its Inglewood location is just as recognizable to Angelenos as the Hollywood sign. Underneath it, Randy's has been doling out sweet treats since the baby boomer '50s. Their specialities are their classics, from plain cake to glazed to ones topped with a rainbow of sprinkles. Randy's is such a fixture of L.A. lore that the shop has been featured in the videos for Red Hot Chili Peppers' "Californication" to Randy Newman's "I Love LA."
Round Rock Donuts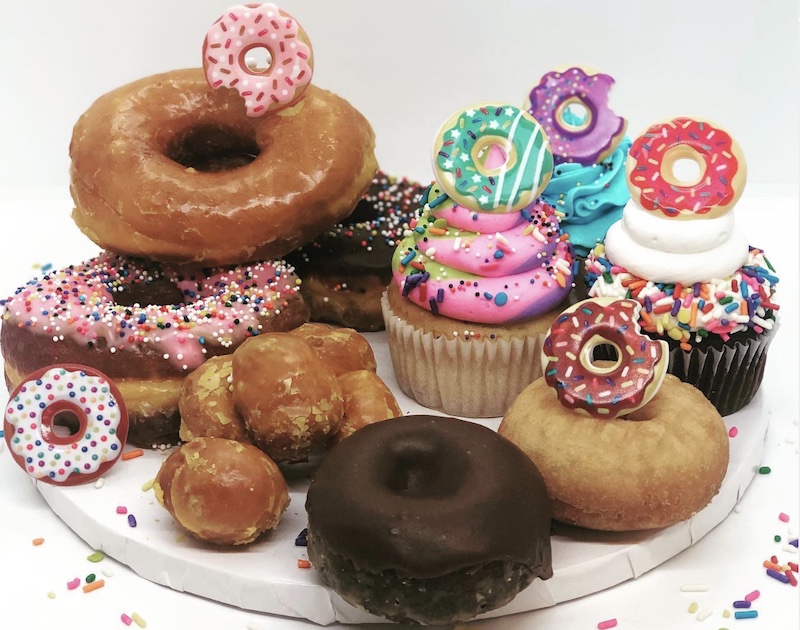 Round Rock, Texas / Various locations
Deep in the heart of Texas lies one of the most beloved doughnut shops in the U.S. A favorite among lists of the best doughnuts in the country, hungry revelers have been devouring Round Rock Donuts since 1926. Yep, Round Rock's treats have been a favorite for nearly a century, and today they still make 'em just like they did in the Roaring '20s: bread-like dough that's hand-rolled, cut, fried and iced. These bites of heaven are so popular the store sells around 500 per day.
Sidecar Donuts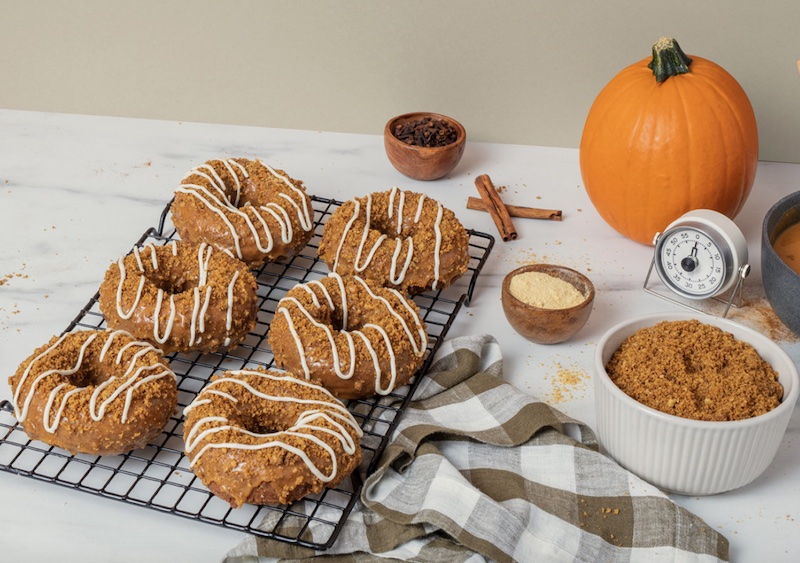 Los Angeles, Calif. / Various locations
There are probably just as many aspiring actors in Los Angeles as there are doughnut shops, which is to say: There's a hell of a lot of them. Representing the new generation of gourmet doughnuts is Sidecar Donuts, which prides itself on frying on a rolling basis throughout the day in small batches, as well as an entirely house-made slate of fresh ingredients, from jelly to cream. That's probably why the popularity of its original location in Costa Mesa has spawned numerous others in short order, including Torrance and North County San Diego.
Sweetwater Donut Mill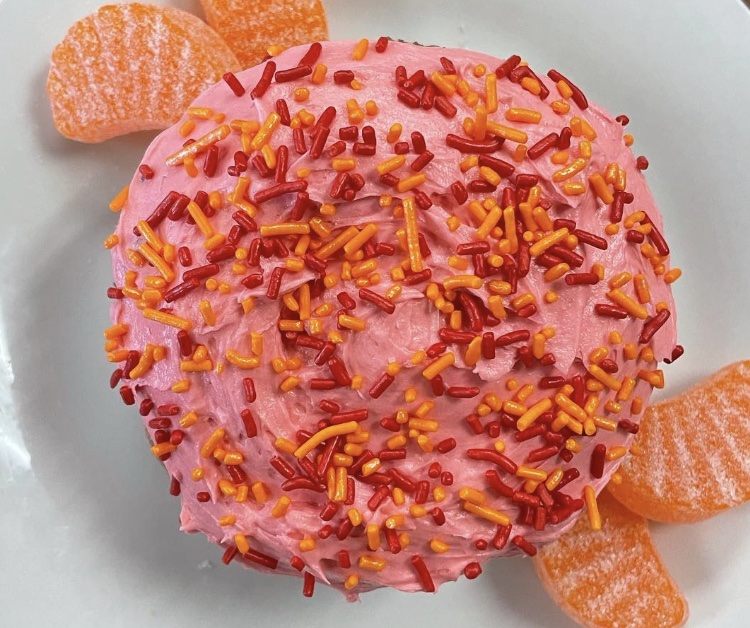 Kalamazoo, Mich. / Various locations
Sweetwater is yet another beloved doughnut shop where the locals take pride and visitors take pilgrimages. Founded in 1986, its two locations are renowned among the university community that encapsulates Kalamazoo morning to night. Sweetwater's two Kalamazoo locations are open 5am – 8 pm, which means it's possible to have doughnuts for breakfast, lunch and dinner. Check out their peanut doughnut (which is absolutely covered in a peanut crumble) as well as their lemon variety (a yeast doughnut with a lemon cream filling).
Union Square Donuts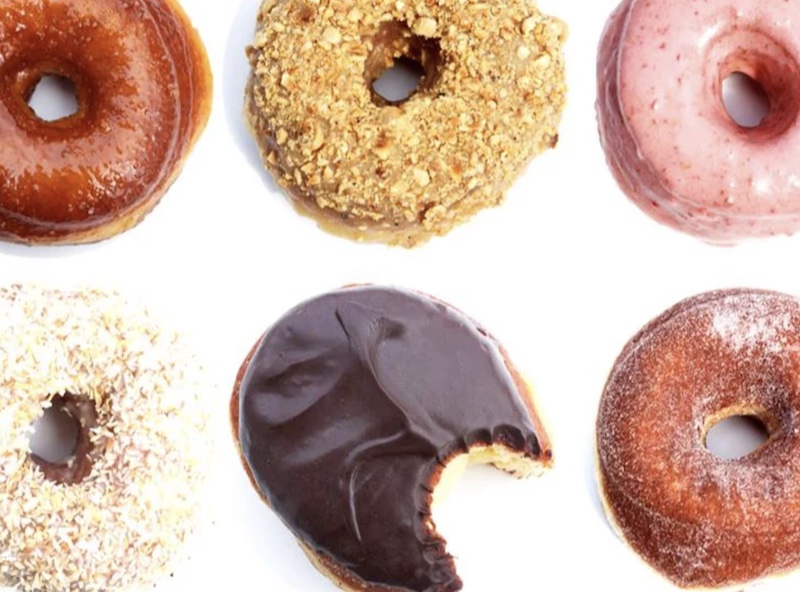 Boston, Mass. / Various locations
It was a decade ago when Union Square Donuts was born at a small holiday market in Somerville, Mass. Since those fledgling days, it exploded into a Boston phenomenon with locations all over Beantown. Their claims to fame are classics with a twist, including chai-flavored glazes, jelly doughnuts filled with homemade raspberry jam and, of course, a Boston Cream to be reckoned with. Don't sleep on the shop's coffee: They've partnered with the Salem, Mass., java maker Atomic Coffee Roasters on a drip blend all their own.
Voodoo Donuts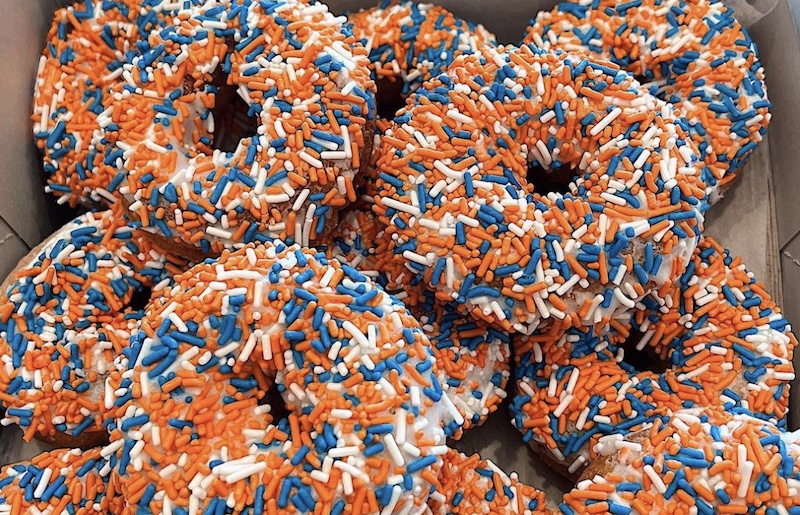 Portland, Ore. / Various locations
Portlanders speak of Voodoo Donuts in hushed reverence. A sweet, shining beacon of the Pacific Northwest city, its original location in the city's Old Town neighborhood is essentially a doughnut church, right down to the stained glass windows. The treats here are as funky as its branding, with inventive shapes, like its namesake Voodoo Doll and a Maple Blazer Blunt in the shape of a rolled cannabis cigarello, and intense flavors, like that of its award-winning Bacon Maple Bar topped with full slices of crispy bacon. The shop also has a distinctly rock 'n' roll attitude, not only due to its wild experiments (see: a doughnut made with Nyquil and Pepto Bismol), but because it has its very own record label: Voodoo Donut Recordings.