When chef and culinary mad scientist René Redzepi announced the permanent closure of arguably the world's most famous, or at least well-regarded, fine-dining restaurant, Noma, last month, diners worldwide shuddered. Their dreams of visiting, or returning, were, well, no more. The Copenhagen restaurant will convert itself into a "food lab" in 2025. There, the crazy concoctions they made for the menu will be produced, packaged and shipped worldwide.
That's great news, but it's not the same — the truffle garum, for example, which is essentially fermented fish sauce infused with the potent spore, won't hit at home like it would there, served on a sting ray or something. As such, we suggest avoiding the chaos that'll come with trying to snag a reservation for one of Noma's final seatings. Instead, seek out stateside dining spots, which, while less famous, offer exquisite experiences of their own. Be warned, we're heading into splurge territory, but these are worth it.
Aska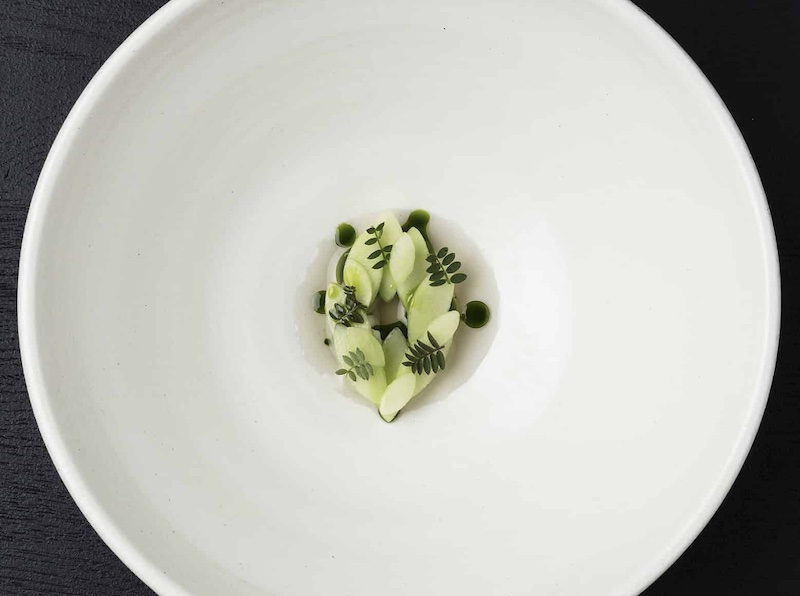 Brooklyn, N.Y.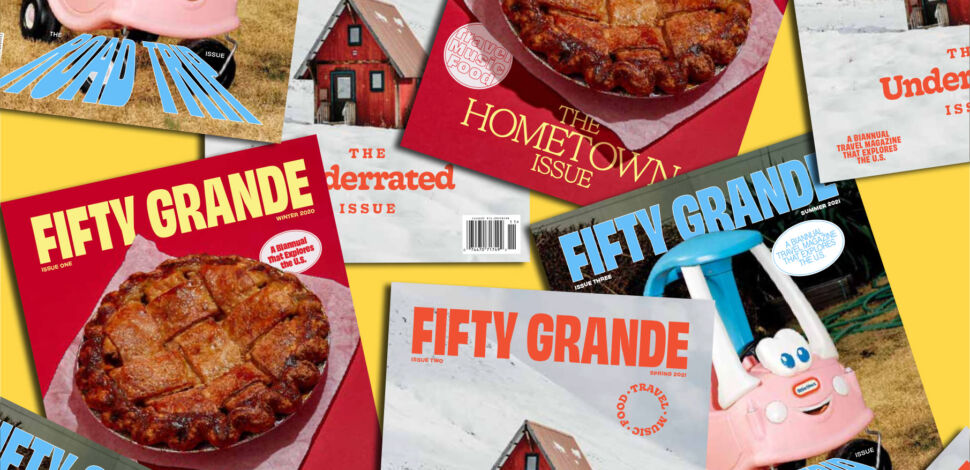 Two Michelin stars, Scandinavian
At Aska, Swedish chef Fredrik Berselius guides a team of talented chefs through the cuisines of Scandinavia, translating the techniques and traditions for a stateside audience. But the food isn't the sole draw. The dark, dimly lit space is theater unto itself, a stage set in the shadow of the Williamsburg Bridge. There, local ingredients showcase the similarities between the Nordic North and New York. On any given night, that could look like Danish kingfish crudo with Osetra caviar and a gooseberry and juniper oil vinaigrette, or New York trout served with salted white currant oil and an aebleskiver enriched with trout belly.
$295/person
Atomix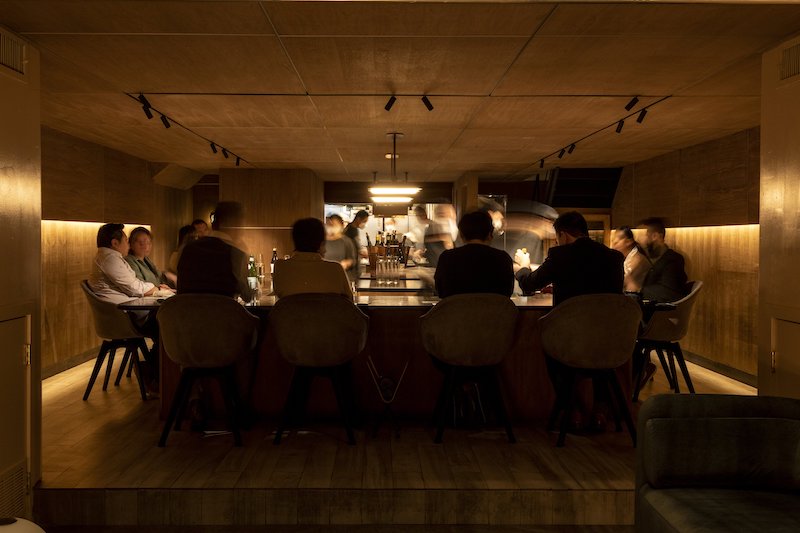 New York, N.Y.
Two Michelin stars, Korean
Atomix is the private offshoot of Atoboy, an a la carte Korean restaurant in Manhattan's Nomad neighborhood. Atomix sits two blocks away, in an inventive wood space with sculpted seats and a marble tabletop. There's a bar upstairs, which marries the work of both the kitchen and the bar, but the chef's counter downstairs offers the fullest experience. Here, Korean cuisine is taken to new heights with dishes like burdock served with walnut jang, Kristal caviar, oyster rice and mustard kimchi sauce, and squid served with pumpkin, cashew and blood orange.
$375/person
Beckon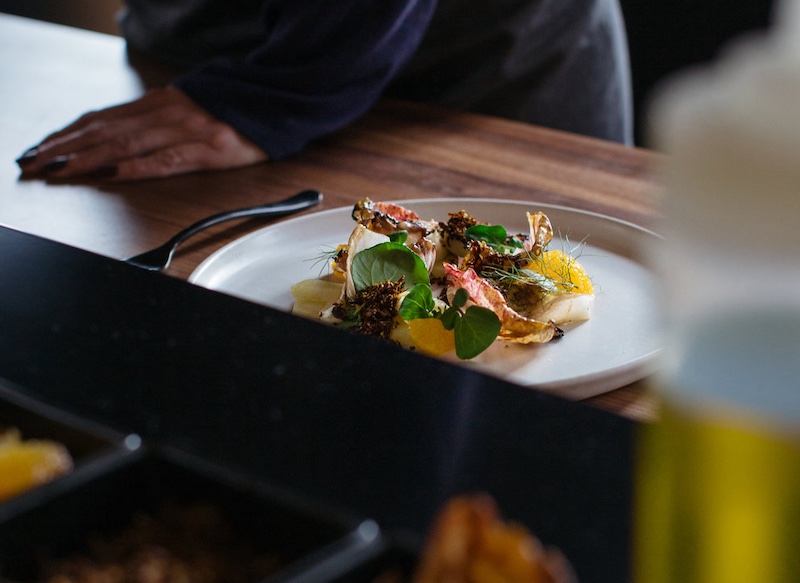 Denver, Color.
Seasonal
Dictated by the seasons, Beckon's menu changes quarterly, with grand celebrations at each equinox. You can dine under the stars, too, year-round, in the restaurant's heated outdoor garden. There, dishes draw you closer to nature, while drawing a line between the wild animals roaming the Rocky Mountains and you, a diner downwind from them. Meals are delicate, all without being too fussy. Past menus have included spot prawns in green spring gazpacho, monkfish in a mussel broth that Bon Appetit described as gripping and some excellent wine pairings. You'll be full, that's for sure.
$175/person
Degust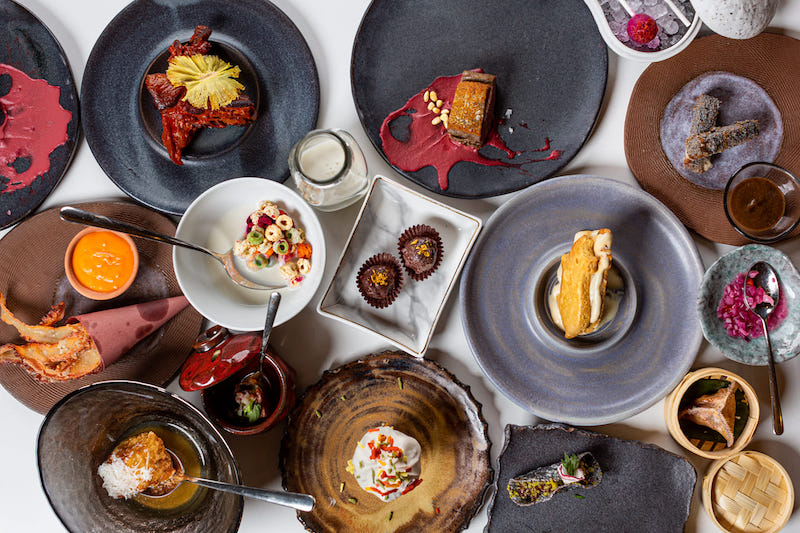 Houston, Texas
Spanish and Mexican
Houston has a hell of a food scene, but it got better with the addition of Degust in 2021. It's the 20-seat vision of longtime Texas chef Rico Mackins. But Mackins is less a celebrity than he is a culinary Masterclass. He emphasizes constant interaction between the kitchen and his diners, answering questions, educating guests on what they're eating and so on and so forth. Restaurant staff weave stories around dishes of venison and mushroom or corn, buttermilk and sablé. It's fun and closer to how private dining experiences should feel.
$150/person
French Laundry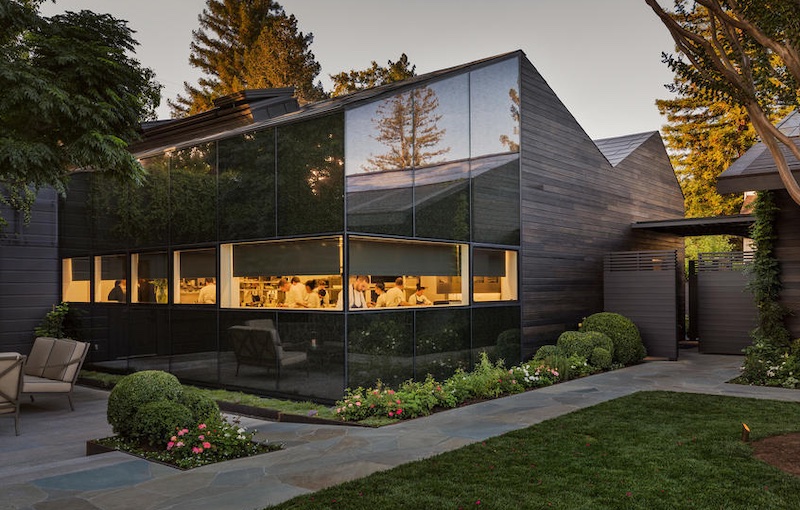 Yountville, Calif.
Three Michelin stars, French
Even if you've never been to Napa, you've probably heard of French Laundry, the fine-dining favorite of celebs, politicians and posh palates all over. The cuisine is a cross-continental collab between France and California, with fresh produce and French techniques front and center. With its poached oyster mushrooms and "pearls," and a beloved bread and butter dish of cocoa laminated brioche, French Laundry is one of only 13 restaurants to earn a third Michelin star. Its founding chef, Thomas Keller, also owns Per Se in New York.
$350/person
Her Place Supper Club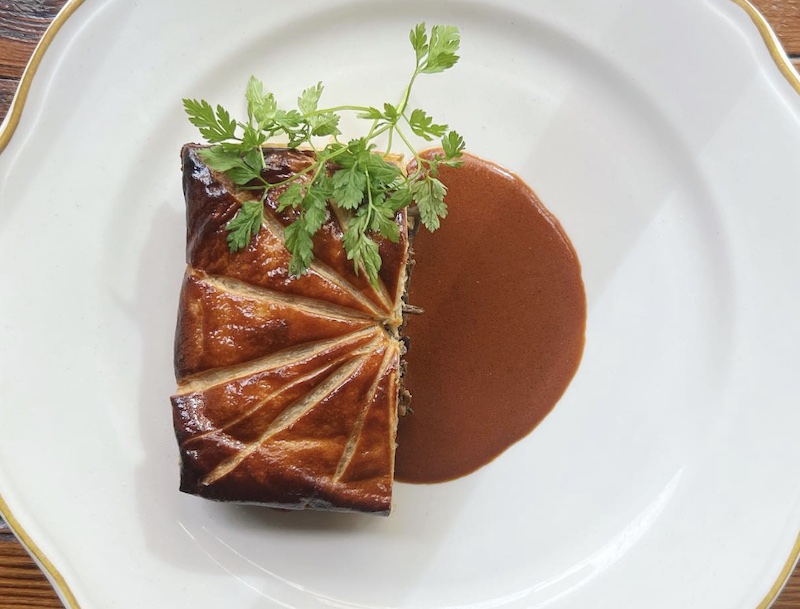 Philadelphia, Penn.
Ever-changing
Her Place is relatively new, and it imbues the experience of dining with fresh energy, too. It's a supper club reimagined, with an ever-changing menu in an informal setting with family-style service. Altogether, the courses skew French or Italian, with hints of Jewish tradition, chef-owner Amanda Shulman says. As Esquire noted, Shulman is liable to finish off a dinner of lobster toast with brioche soaked in mustard and pork and chicken liver terrine with a touch of sour cherry with freshly baked cookies she serves herself. It's a change of pace for Philadelphia, and a good one at that.
$85/person
Oyster Oyster
Washington, D.C.
Vegetarian
Eager to avoid meat, which so often appears on inflexible tasting menus? Oyster Oyster gives you the option. In fact, Oyster Oyster is completely plant-forward, with a focus on the bounties delivered to D.C. by Mid-Atlantic purveyors. Low-intervention wines are available for an extra fee, and the restaurant can make the meal vegan for those interested. Expect to eat at least a few mushrooms.
$75/person
Nonesuch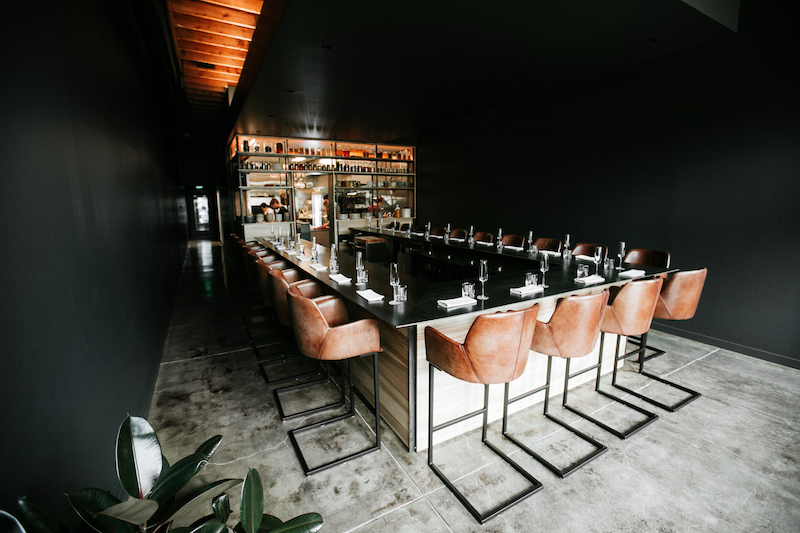 Oklahoma City, Okla.
New American
Yes, there's fine dining down in Oklahoma — just ask the chefs at Nonesuch in Oklahoma City, which was voted the best new restaurant in the U.S. in 2018 by Bon Appetit after a critic fell in love with their house-made dan dan noodles. Its tiny, 20-seat setup is shaped in a U, so diners see others across the way enjoying the same experience. It's hip, and there are optional wines, too, which a bartender will recommend with each seasonal dish. The general vibe is New American but it isn't for the unadventurous.
$175/person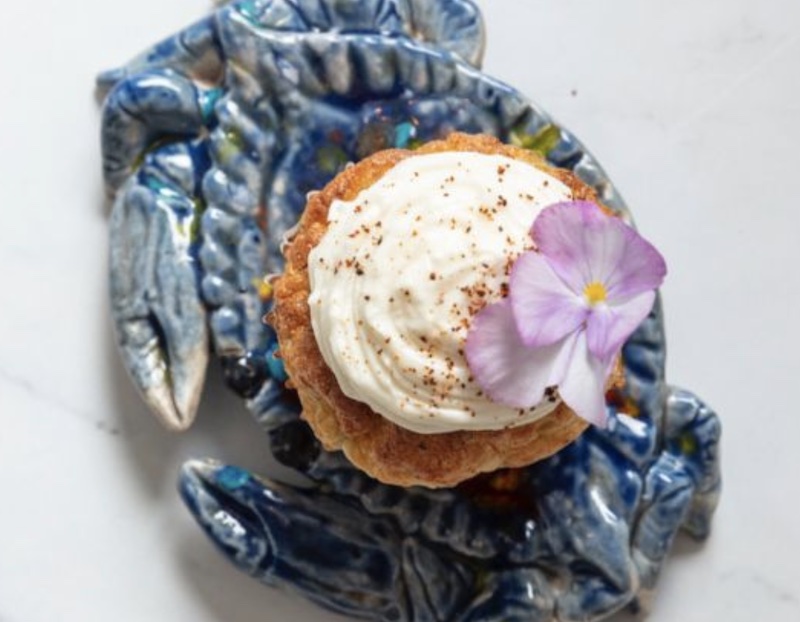 Jackson, Miss.
Southern
Venture south to Mississippi's capital city, Jackson, for food prepared by French Laundry alum Zacchaeus Golden, who relies on an open fire to cook each course. It's a small operation, inside a house to boot, but Golden gets his vision across, whether it's through perfectly cooked cornbread or smoked Gulf tuna tonnato.
$165/person
Wa'z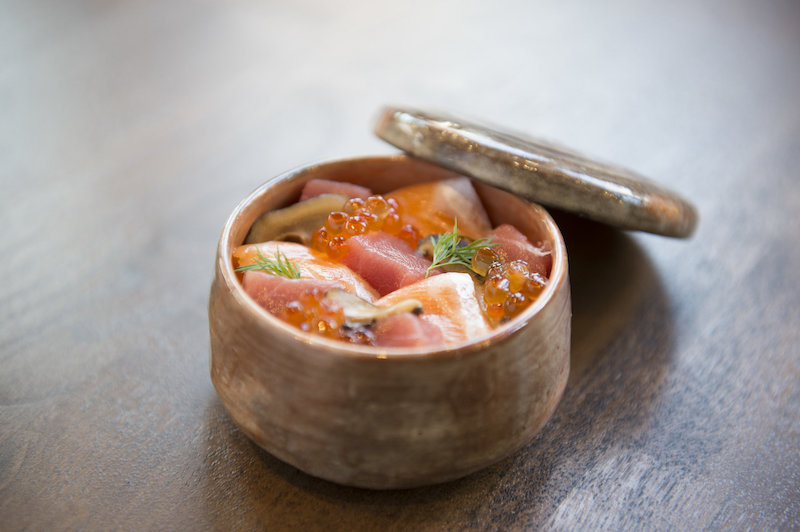 Seattle, Wash.
Japanese
While Wa'z is already far west, its menu strives to transport diners across the Pacific Ocean to Japan, where kaiseki stems from. It's a traditional Japanese dinner service that centers fresh, seasonal produce. You might encounter duck breast sushi with Japanese mustard and seasonal sashimi galore. It's different from omakase, which allows for substitutions or adjustments to suit the diner's particular taste. The kaiseki menu does change, however, just with the slow changing of the season. It's swapped out the first Wednesday of each month.
$175/person