This story appears in our debut, Fifty Grande Magazine #1, the Hometowns issue.
I hear Billy Durney before I see him.
It's a beautiful afternoon in Miami where Durney recently opened an outpost of his acclaimed barbecue restaurant, Hometown Bar-B-Que. It's the first one he's opened outside of Brooklyn. A line of hungry customers snakes around the bright indoor/outdoor space, housed in a long-standing Latino produce and spice market in the city's Dominican-dominated Allapattah neighborhood. As I step inside, the smell of brisket and wood fire nearly buckles my knees in anticipation, and plates of sausage and ribs whiz by quickly enough to give me the best kind of whiplash.
Durney's distinctive Brooklyn voice is instantly friendly and welcoming, while his heavily tattooed arms and omnipresent black Dickies vest make you even more curious to learn his life story. "You guys were here yesterday, weren't you?" he asks a middle-aged couple, who nod their heads between bites of pulled pork. "Thank you for coming back again." When they finish, Durney motions a busboy over to politely stress the importance of little details like a stray cornbread crumb on the floor or a condiment in need of a refill. "Half-empty sauce bottles are our nemesis," he says with a laugh.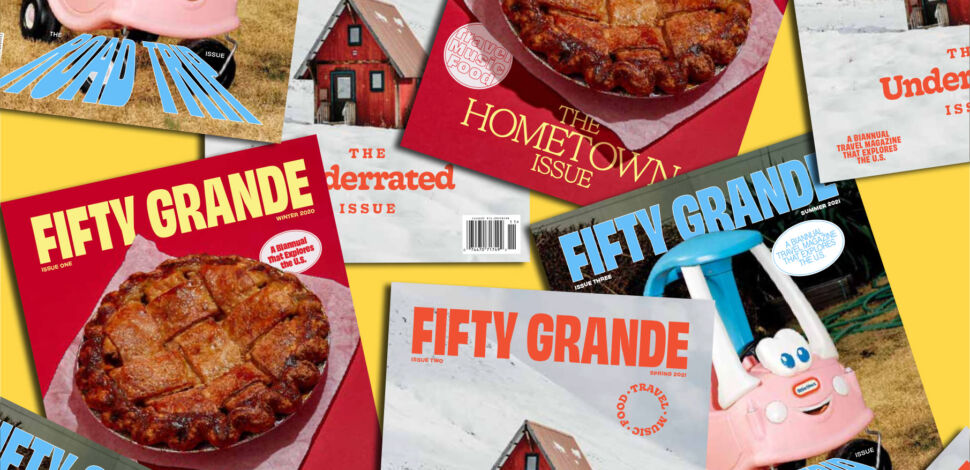 Born in 1972 and raised in a Norwegian/Irish family in Brooklyn's Mill Basin, Durney was surrounded from an early age by multicultural cuisine: old-school Italian cooking his grandmother perfected after immigrating to the U.S. from Norway in the 1920s, pizza cooked by a Greek family at Apollo, and Chinese food from New Star China. "No matter what, at five o'clock when my father walked through that door, we ate dinner as a family every single day," says Durney, explaining the life-long connection between family and food that now informs every aspect of his restaurant empire.
But it took a while to get there. In his 20s, Durney followed his father into the private-security business, squiring film and TV stars to Hollywood premieres and into backstage dressing rooms at sold-out arena rock concerts. Around 2010, seeking a change, he dove headfirst into the world of barbecue, traversing the U.S. to study regional differences in the flavors and techniques and apprenticing with legends such as Wayne Mueller of Louie Mueller Barbecue in Taylor, Texas. His early experiments were cooked in the Park Slope apartment he shared with his wife, Lianna, and served to the patrons of Durney's local watering hole, South Slope Bar. These early taste-testers had no problem telling him his brisket wasn't up to snuff and that maybe he shouldn't quit his day job. "I needed that honesty," he says. "I just went back to the drawing board and kept working."
After several years of honing the recipes and memorizing books, such as Texas pitmaster Aaron Franklin's "A Meat-Smoking Manifesto," he opened Hometown in 2013 in a former woodworking shop in Red Hook. Once a major shipping center and now home to a tight-knit community of artists and artisans, Red Hook is one of Brooklyn's more remote neighborhoods. "If people are going to come all the way out to Red Hook, it's our absolute duty to give them the best meal and the best hospitality we can," he says. "We treat our staff like family, but we make sure they treat our guests like family too."
Hometown quickly drew overflow crowds for its classic wood-fired barbecue staples, which Durney complemented with only-in-Brooklyn touches like Jamaican jerk ribs, lamb belly banh mi sandwiches and Vietnamese sticky wings. It has since become one of the most celebrated barbecue establishments in the country, beloved by everyday people and Michelin-star chefs alike (Osteria Francescana's Massimo Bottura was there with his staff on the day Durney and I spoke). Durney has had no shortage of opportunities to expand to other cities, but he never committed to another Hometown until developer Robert Wennett pitched him on the seemingly improbable locale of Miami.
"He showed me the plan, but I didn't really care about it. I said, 'Google Map it,' and this is what I saw," recalls Durney, gesturing to the bustling industrial area around us. "They put me inside one of these retail markets, with beans, spices, and fruit I'd never even heard of before. It was so interesting and intriguing."
More importantly, Durney's vision of building the same kind of community he'd established in Red Hook matched Wennett's, and Hometown Miami now employs a host of staff who live within walking distance of the restaurant. In just a few weeks, Durney has developed the same easy rapport with executive chef Alex Smith as he has with the bar manager who cares so much about the taste of the tonic that he makes it himself after hours or the busboy who posts skateboarding videos on Instagram.
Indeed, Hometown Miami is already the kind of place where you can have a deep conversation with the bartender about tattoos and your purpose in life while sipping an Old Fashioned enhanced with the taste of wood from the barbecue smoker. "We are all working together to build something really special for this neighborhood," Durney says.
Hometown Miami's opening comes just a couple months on the heels of the launch of the 40-seat Red Hook Tavern, Durney's homage to his favorite classic New York establishments, like Peter Luger Steakhouse, Corner Bistro, Fanelli Cafe, and McSorley's bar. On a recent visit to the Tavern, a simple bibb lettuce salad sparkled with crunchy pepita seeds and Champagne Dijon vinaigrette, while head-on spot prawns served as a perfect vehicle to absorb Calabrian chiles and garlic mojo. A pan-roasted chicken with mashed potatoes warmed the heart like the finest dish from Mom's kitchen.
Meat lovers are justifiably raving about the Tavern's burger (a dry-aged New York strip steak/chuck blend topped with nothing but American cheese and white onion, which took Durney eight months to perfect), and the slavishly researched 165-bottle wine list is attracting an entirely new clientele not deterred by the month-long wait for a reservation. "A lot of sophisticated wine drinkers are coming, and they could care less about barbecue," he says proudly. "It's a unique opportunity to touch people in a different way."
Believe it or not, Durney also just opened a satellite version of Hometown (featuring Durney's first stab at New York Jewish deli-style pastrami), a catering kitchen and event space in Brooklyn's Industry City complex. All this activity is even more remarkable considering Durney was briefly sidelined by major unexpected health issues this summer, reinforcing not only his commitment to his craft but his camaraderie with the larger barbecue community.
"I think this will be the last Hometown," he says about the Miami branch. "I never say never, but when you cook on live fires for 20 hours a day, to repeat that becomes an impossibility. That's why the great barbecue restaurants in the world only have one or two spots. They can bring a disciple from the original location to a second and duplicate it one time, but you can't keep doing it. You have to physically be there, and that's why I'm here now."
He continues, "Being sick makes you think — once you're no longer here, what's your contribution to the world going to be? I want it to be that people say I was a good man, and not just that I was a good barbecue cook. I had a friend, Jeff Michner from Pig Beach, die suddenly of an aneurysm. You'd think I'd be in competition with them, because they're another barbecue spot in Brooklyn. But on weekends, you'll find me there hanging out and drinking beers. People came from all over the world to run a fundraiser for Jeff and his family. The barbecue community keeps you humble, and they're always there for you when you really need them."

— Jonathan Cohen is an author and music journalist.
ALSO SEE