After a long winter of doing my very best to shake off the post-holiday blues and avoid "Euphoria" spoilers (I still haven't seen it, OK?!), I'm looking forward to celebrating a holiday that doesn't revolve around a cherub and molten chocolate lava cake. Behold St. Patrick's Day – a wondrous bridge between winter and spring and a conduit for Guinness, corned beef and watching "The Departed" for the 17th time.
While visiting your local pub and downing green beer is perfectly acceptable behavior, several destinations have perfected the art of honoring Irish traditions through celebrations that date as far back as the 18th century. Apart from the holiday's historical significance, these places are known for elaborate and celebrated parades, many returning in 2022 after a two-year hiatus due to COVID.
Below, we've assembled a list of seven of America's best destinations to explore the luck of the Irish beyond reading James Joyce and housing a Shamrock Shake. Wherever you decide to travel this St. Patrick's Day, remember to don your greenest pinafore, lest a mischievous leprechaun pinch ye.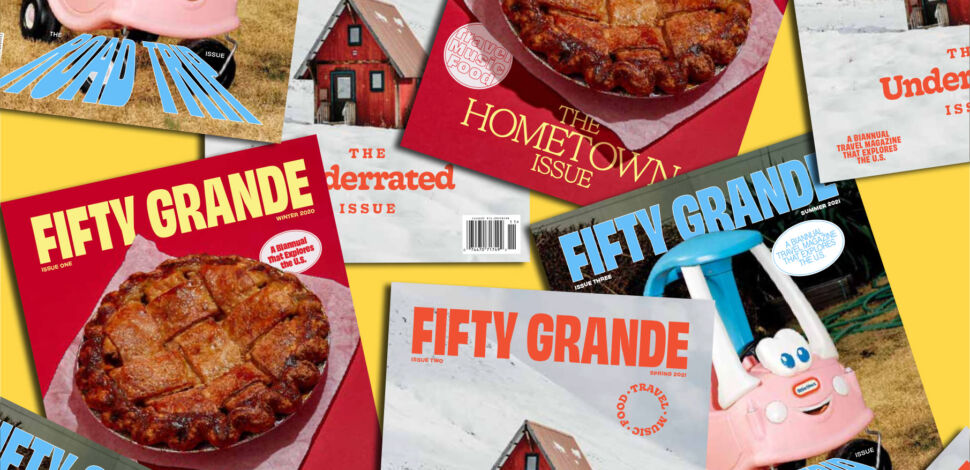 Boston, Mass.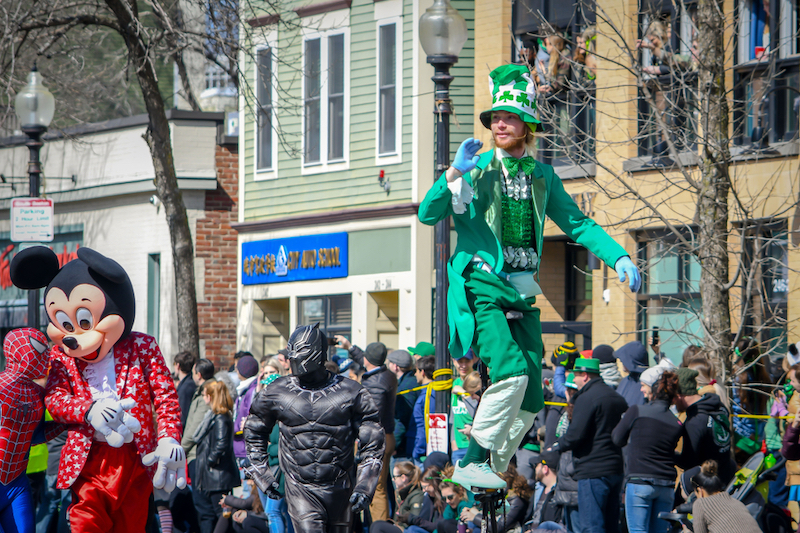 It should come as no surprise that Boston kicks off our list as a bright spot among America's vast tapestry of Irish merriment. The Olde Towne has the highest concentration of Irish American residents in the country, making Boston a veritable pot of gold for revelers hoping to find a bit o' craic at the end of the rainbow. Beantown's beloved South Boston St. Patrick's Day Parade will return on March 20th for the first time since 2019, a tradition that draws nearly a million attendees annually. The parade will cover a three-mile stretch and feature traditional Irish bagpipes and Celtic dancers, proving that spending St. Patrick's Day in Boston is about as lucky as you can get without hopping on Aer Lingus to lay a kiss on the Blarney Stone. Partygoers looking for luck beyond the Southie parade should head to the House of Blues for the annual St. Patrick's Day concert from hometown heroes Dropkick Murphys. The Celtic Punk band will be performing from March 17 through March 19 and will broadcast a free livestream for those celebrating at home.
Chicago, Ill.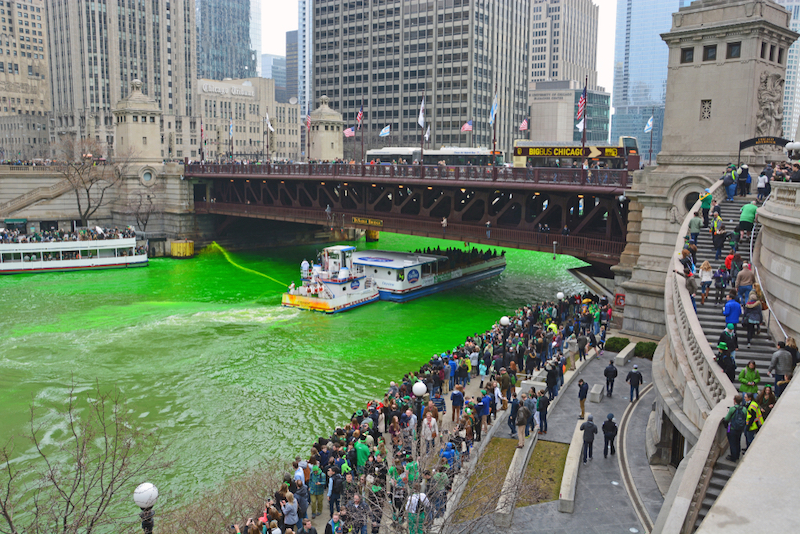 The Windy City has garnered a reputation as the premier St. Patrick's Day destination to enjoy a river dyed a shade of Flubber-esque green. The dying of the Chicago River dates back to 1961 and is so iconic that each year, the Chicago Plumbers Local 130 Union comes together to tint the waters using a secretive formula. Visitors looking to take in the relish green waterway can board the St. Patrick's Day Clover Cruise on March 12 and float down the river while enjoying Irish cocktails, corned beef and a live bagpipe performance. The Second City also boasts three annual parades, including the South Side Irish Parade, a family-friendly Northwest Side Irish Parade – featuring the Luck of the Irish scavenger hunt – and the main parade returning for its 67th year after a two-year hiatus. The theme of this year's procession is "Honoring Chicagoland's Essential Workers," and the city's most renowned Irish band, The Shannon Rovers, will lead the cavalcade. Beyond the green fanfare, Chicago will host the 23rd annual Chicago Irish Film Festival in-person and virtually to celebrate classical and modern works of Irish filmmakers with features like "Blarney," "Keep It A Secret" and "Doineann."
Las Vegas, Nev.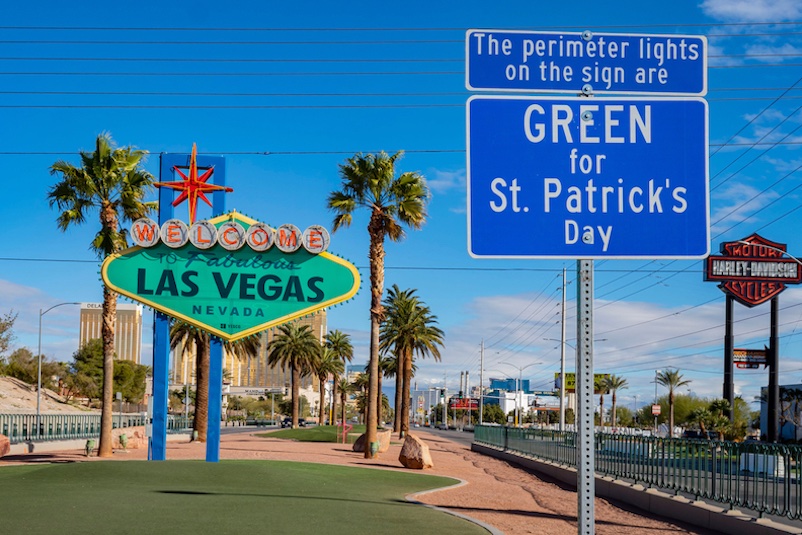 Vegas knows how to take a beloved holiday and turn it into an over-the-top extravaganza that may or may not be completely unrecognizable by the time the festivities conclude. If you're looking for a traditional celebration that will delve into the history, origins and significance of St. Patrick's Day, Las Vegas may not be for you. If, however, you want to find the pot of gold at the end of the slot machine rainbow while sipping a foot-high green daiquiri and donning Shamrock glasses, you've come to the right place. While the desert landscape may not conjure up images of leprechauns, downtown Vegas's Fremont Street Experience is pulling out all the stops from March 16-20 with Celtic dancers, flash mobs and performances from bands like Finnegan's Wake, Celtic Rockers and Whiskey Galore. Check in to The LINQ Hotel, and you'll be steps away from O'Sheas Irish mini-casino, boasting three bars and a signature frozen Baileys cocktail to cool you down after a day in the hot Vegas sun. Visitors should also look out for the greening of The Strip, as the "Welcome to Fabulous Las Vegas" sign, Eiffel Tower, Venetian and The Strat will turn Kelly green for the week, among other resorts.
New London, Wis.
Midwesterners who hope to avoid colossal crowds visit New London, Wis., each March for a veritable charcuterie board of small-town St. Patrick's Day activities that would make any voyager feel as if they found a four-leaf clover. Every year, the town hosts Leprechaun Day, when local sprites jig about the community and change the town's name to "New Dublin" through St. Patrick's Day. Residents go as far as adhering the new name to institutions around the city in preparation for the week's shenanigans that follow. Folks in New Dublin take pride in their unique holiday approach, including a parody of an Irish funeral complete with an antique hearse and elaborate coffin hijinks. The Shamrock Club puts on events including Irish caroling and sing-alongs performed at local residences. At the end of the week, New Dublin hosts the Grand Parade in conjunction with an all-day Irish Fest on March 19, complete with marching bands, parade floats, Irish fare and family-friendly performances by bands like Sheamus Fitzpatrick and the McNally Boys and Tallymore.
New York, N.Y.
Dubbed America's earliest celebration, New York City's St. Patrick's Day parade dates back to 1762, which is so old that the first event kicked off 14 years before the Declaration of Independence was signed. The procession also lasts for roughly six hours and draws approximately two million green-clad spectators annually, making it the country's longest and most massive parade. Add to that the 150,000 marchers who stride down Fifth Avenue, and you've got the trappings of a cavalcade that ought to make any native of the Emerald Isle shed a tear of Guinness. NYC is also home to the historic and ornate Basilica of St. Patrick's Old Cathedral, which contains a remarkable network of catacombs that visitors may explore via a candlelit tour. After an eventful week of Irish fun and fare, crowds will dip into St. Dymphnas, an intimate (and very yellow) Irish pub in Alphabet City where you can unwind and enjoy a pint o' Gat.
Savannah, Ga.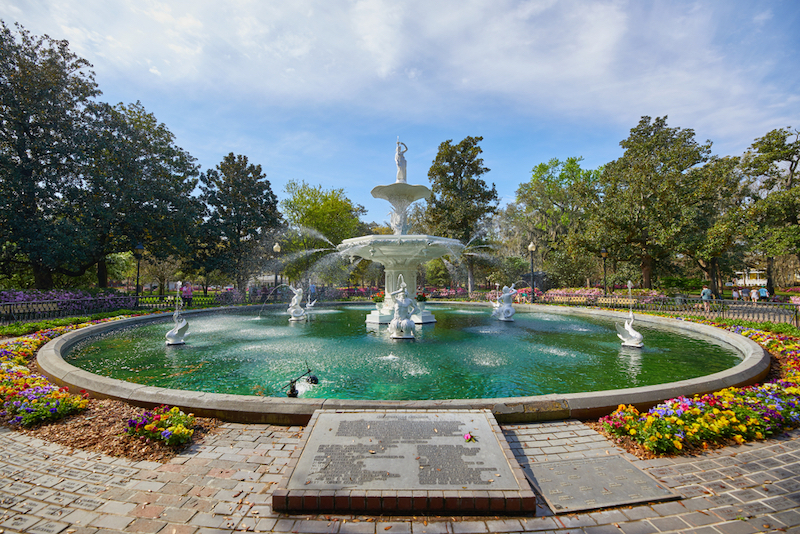 Affectionately named the "St. Patrick's Day Capital of the South," Savannah has a storied history of Irish celebrations dating back to the early 1800s. What initially started as a private ceremony for members of the Hibernian Society of Savannah has grown into one of America's most treasured St. Patrick's Day celebrations. Each year, the city kicks off the festivities with the Greening of the Fountain, when the calm waters of the Forsyth Park fountain are dyed a verdant shade of green. Over the week, the cobblestone streets of downtown Savannah fill with merrymakers enjoying Gaelic music and Irish fare, leading up to the colossal parade that draws roughly 400,000 visitors per year. The 2022 parade will likely be a notable extravaganza, as the procession returns after a two-year hiatus. Families looking to get in on the action are encouraged to view the parade from the kid-friendly Abercorn Street, while partiers will find their stride by celebrating on Bay Street. Between the gaieties, check in at the River Street Inn, a historic hotel in the middle of all the action overlooking the beautiful Savannah River.
Washington, D.C.
The nation's capital may represent the pinnacle of American politics, but D.C. still knows how to turn out a St. Paddy's Day each March. The colossal St. Paddy's Day ShamrockFest will kick off on Saturday, March 12, and will feature performances by artists like Steve Aoki and Dropkick Murphys, along with Irish dance shows, an Irish shopping village and endless amounts of St. Patrick's Day-inspired fare. Washington, D.C. is also home to Kelly's Irish Times, a quaint local establishment beloved for its extensive collection of Irish whiskeys and historically decorated walls. And this year, if you're so inclined, Georgetown will play host to the 2022 St. Patrick's Day 5k, Half & Marathon on March 13 at the top o' the morning so celebrants can get their blood pumping (and qualify for the Boston Marathon) before drinking pints of green beer later on.