This story appears in Fifty Grande Magazine #3, the Road Trip issue.
I play keyboards in a stoner-rock band called Black Wail. It's okay if you've never heard of us. We're Jersey City famous, which, after Asbury Park, New Brunswick, Lodi, Hoboken and Sayreville, is firmly somewhere in the top ten of New Jersey music cities. 
Every town in America has Friend Rock. You know, you're friends with someone in a band, you go see them play whether you like them or not to support them, since you're in their crew. It's Friend Rock. Every band hopes to transcend Friend Rock, to the point where not just your friends, but people that you don't even know, legitimately enjoy your band. You might even be lucky enough to tour — the weeks- or months-long road trip, if you will — to places near and far to play for many people who enjoy your band.
Aside from transcending Friend Rock, Black Wail has relatively moderate aspirations: making and recording music we enjoy, then playing it for people in as many places as possible, winning over one fan at a time. That was what we did on January 16, 2020, when we played a pet shop (actually, a bar called Pet Shop, opened at the site of a former pet shop). Little did we know that it would be the last show we'd play for a long time.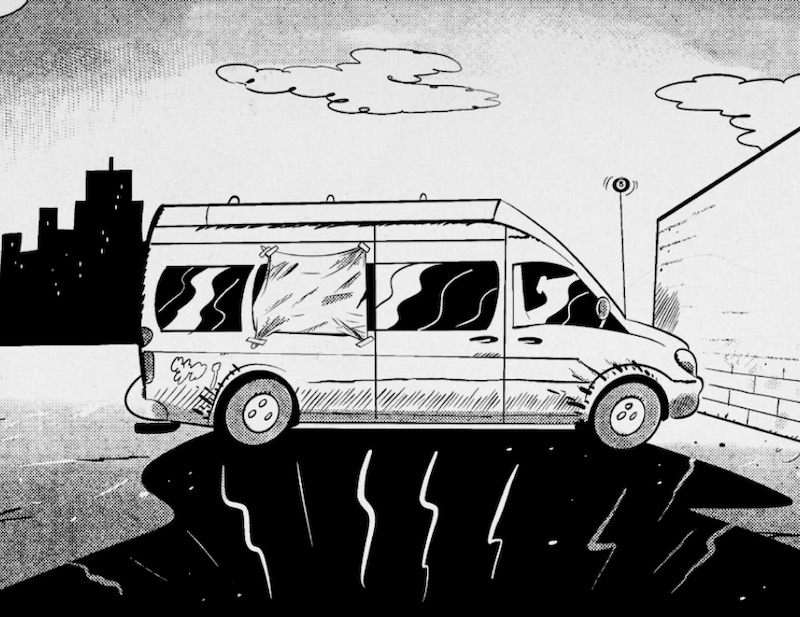 Creating music is one of the most amazing highs you can get that doesn't involve a shady transaction in a parking lot. And while documenting it with a recording (the music, not the shady transaction) is great, the feeling of traveling to new places, playing your music in front of a receptive audience and connecting with new fans is perhaps even more rewarding. Those hours spent rehearsing, lining up the perfect set and promoting the hell out of a show is all worth it once the first chord rings out, whether you're playing an arena screaming your lyrics back to you or to a bored bartender and the other bands. Even before any of that that happens, there's a "We're putting on a show!" vibe happening that can't be beat. Packing up the van (or more often, our individual cars) at the rehearsal studio, going on a road trip (OK, across town more often than not) and unloading into the venue with anticipation of the night's turnout and how your music will go over with nervous energy is all part of it too.
Of course, all of that is a semi-distant memory that might as well have happened a decade ago. Venues have closed, and the people that set up tours, wrangle the bands to their next destination and play the music have found themselves suddenly out of work. Hell, even those that did odd jobs like bartend in between playing found themselves unable to do that regularly amid a pandemic. Black Wail consider ourselves fortunate. We view the band as more than a hobby, but less than a career. We all have normal day jobs that, unless the world decides a group of fortysomething metalheads should be superstars, we're going to have to keep.
Plenty of acts have moved to livestreaming as a way to get music out to their fans. We didn't even discuss doing that. As boring normal people with real jobs, we've spent more than our share of the past year plus staring at a computer screen during business hours to want to ask people to spend their valuable quarantine time staring at another one. There's nothing less rock 'n' roll than anything involving a router, and even if it's to see the music you miss horribly, watching a socially distanced band from your home office loses something in translation. It's like watching a show in a conference room — even if you paid a drunk guy to stumble into you and spill half your beer, it's just not the real thing.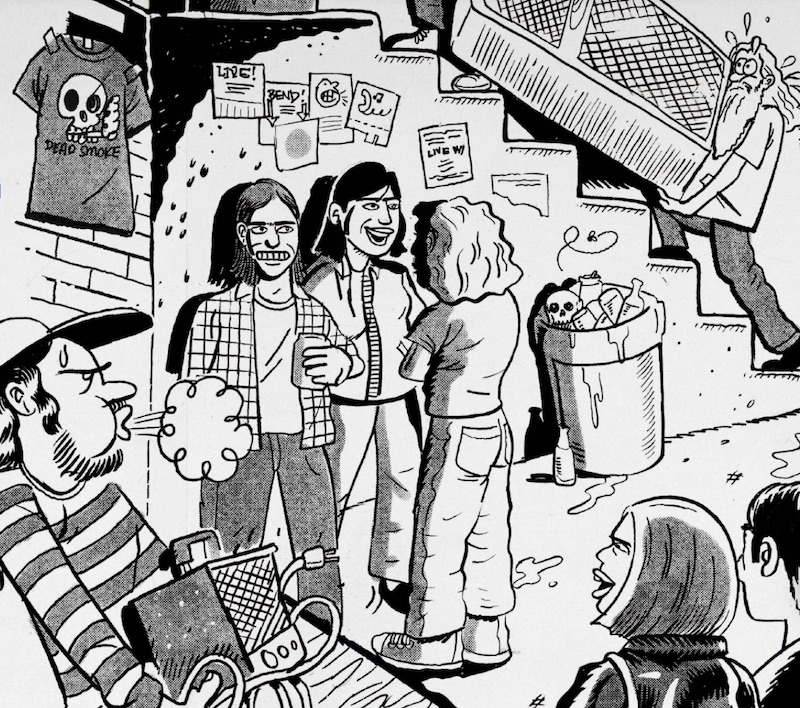 But as vaccinations go up and people are starting to venture out more, it seems like there might be a light at the end of the tunnel. National tours and outdoor shows are being announced. As capacity levels slowly continue to increase, we might be finally nearing the point where all the smaller venues we call our second home could be opened. Fifty-percent capacity? We'd be lucky to have that many come see us in Brooklyn on a Wednesday night at 11 p.m. But playing and making music is therapy, and before long, we'll be able to get back to doing what we enjoy — loading heavy things in vehicles, road tripping near or far (usually near), then lugging heavy things (again) up flights of stairs to play loud music in a room that smells like stale beer.
We've got an EP that just came out, and we can't wait to actually get out on the road to promote it, even if it's weekend warrior shows playing within a three-hour radius of our hometown. Until then, we'll make money the old fashioned way — 1/250th of a dollar at a time (you can find us on the streaming service of your choice).