This story appears in Fifty Grande Magazine #3, the Road Trip issue.
Despite the widespread premonitions of doom for the hospitality industry, 2021 is already shaping up to be a banner year for hotels. Though staffing issues continue to persist, it hasn't stopped sparkling new hotels from opening all over the country. And plans for new ones haven't slowed down either. The rest of 2021 is promising some novel new places to stay, from glass atriums in the desert to a Roman bath in the Catskills, with plenty of new rooftop bars to boot. Here's a look at 10 of the coolest new hotels to look out for during the rest of the year.
The Ray (Delray Beach, Fla.) – Summer 2021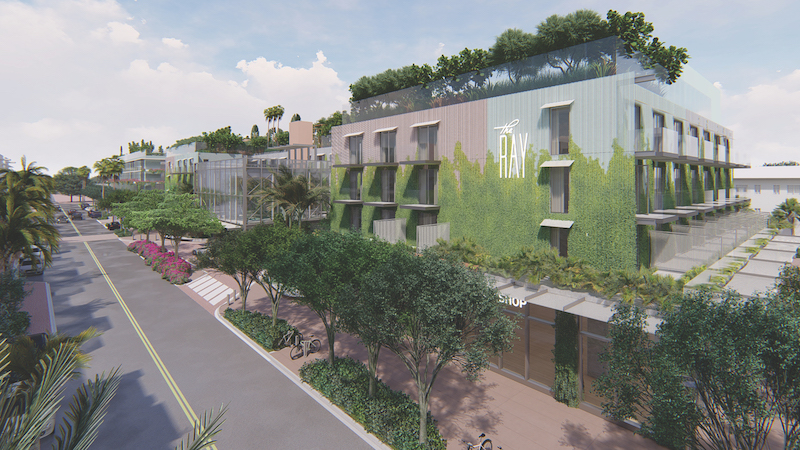 No new hotel has focused on giving its design a real sense of place like The Ray, a 141-room Floridian wonderland in bustling Delray Beach. South Florida's coolest beach town permeates everything at The Ray, whether it's the light woods, wicker and tropical plants on its 20,000-sq.-ft. rooftop or the lush living walls lining the lobby. Each room comes with a balcony overlooking downtown Delray, so you'll know where you are every time you look out the window. And as the first large-scale hotel near Atlantic Ave., it'll be a welcome addition for those looking to explore the region outside Miami and Ft. Lauderdale.
Bellwether Beach Hotel (St. Pete Beach, Fla.) – Summer 2021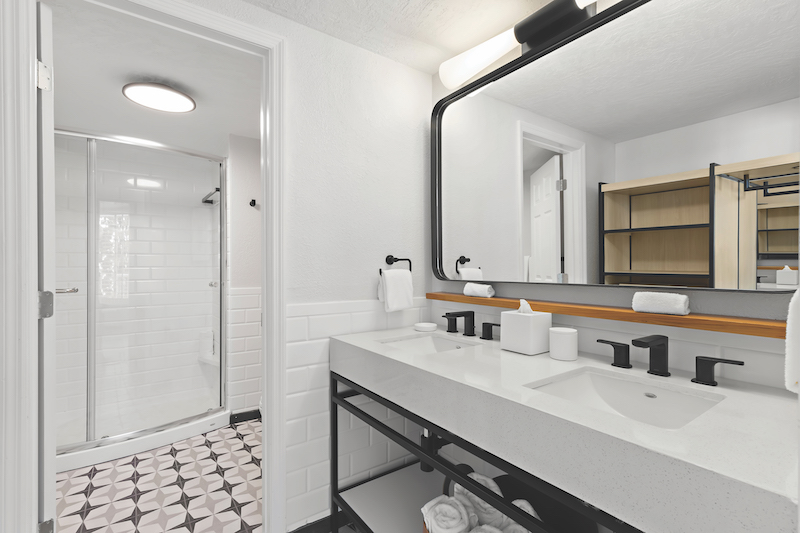 Planning a beach vacation for the second half of 2021? Definitely give the powdery-white sands of St. Pete Beach a look, as Florida's most tranquil waters are welcoming a new retro-chic resort this summer. The former Grand Plaza Hotel will emerge from its construction cocoon with whitewashed rooms dotted in flamingo and lime colors, akin to little beach houses with views of the Gulf of Mexico or Tampa Bay. The common areas will bring you back to beach vacations of yesteryear, with terrazzo floors and midcentury art immersing you in a 1950s getaway. There'll also be a sunny waterside pool, a rooftop bar (for a look, check out this story's hero image) and cocktail lounge and a fresh seafood and steakhouse.
Virgin Hotel New Orleans (New Orleans, La.) – Summer 2021
New Orleans continues its hotel expansion into the Central Business District with Virgin Hotels' fifth location, a 225-room behemoth at 500 Baronne St. The Virgin Hotel New Orleans will have a colorful, tropical interior long on pastels and palms, with tributes to Southern living throughout. It'll also bring another rooftop pool and lounge to the CBD, as Virgin opens its signature Pool Club atop of the hotel. On the ground floor, it'll have the Commons Club, a combination cocktail lounge and restaurant designed to be as much a common space as a food and beverage outlet. Both will be open to the public, so even if you're not staying here, you can still experience the property.
106 Jefferson (Huntsville, Ala.) – August 2021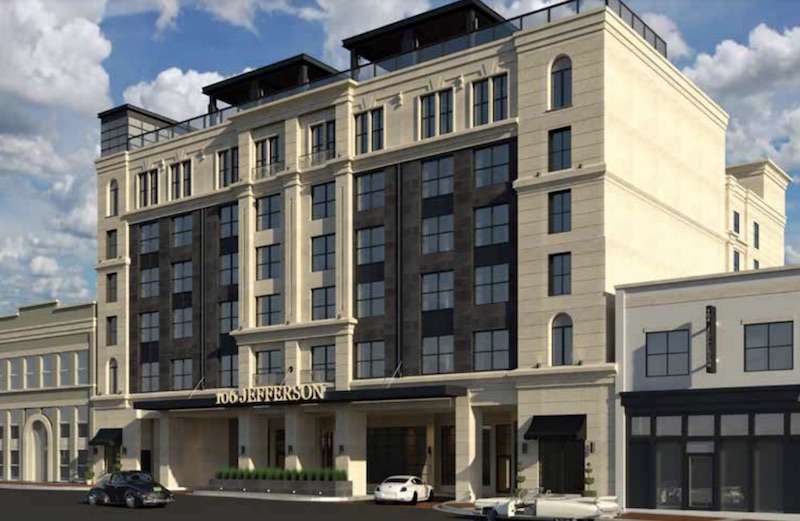 As the population of Huntsville has boomed both in numbers and disposable income, the city was long overdue for a luxury boutique hotel. Enter 106 Jefferson, built on the site of the grand old Huntsville Hotel. As the city has become a space hub, the 115-room hotel will boast décor reminiscent of the space race era, with '50s and '60s accents abundant in the lobby and rooms. It'll also give Huntsville its first panoramic rooftop bar at Baker and Able (named after the first American primates in space) and the Reivialist restaurant, which will offer the feel of an old-timey parlor with European-inspired food.
The Shay (Culver City, Calif.) – October 2021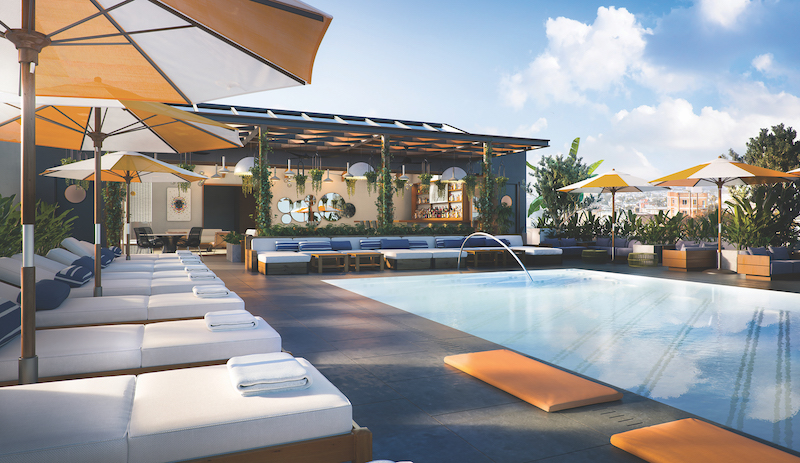 L.A. has never been lacking for luxe hotel amenities, but one thing it had been missing was a swanky rooftop pool. That void gets filled this fall when The Shay opens up in Culver City. The 148-room Hyatt property boasts views of the Santa Monica Mountains and Downtown Los Angeles from the pool. If those views make you hungry, there's a Mexican restaurant on the roof too. Or if you like eating closer to the ground, you can try the first American location of Michelin-starred Danny Grant's etta. The Shay will be the first large-scale boutique hotel to open in Culver City in decades, and brings a gathering place for creatives to the area's booming Ivy Station.
The Aurum Catskills (Mount Tremper, N.Y.) – Fall 2021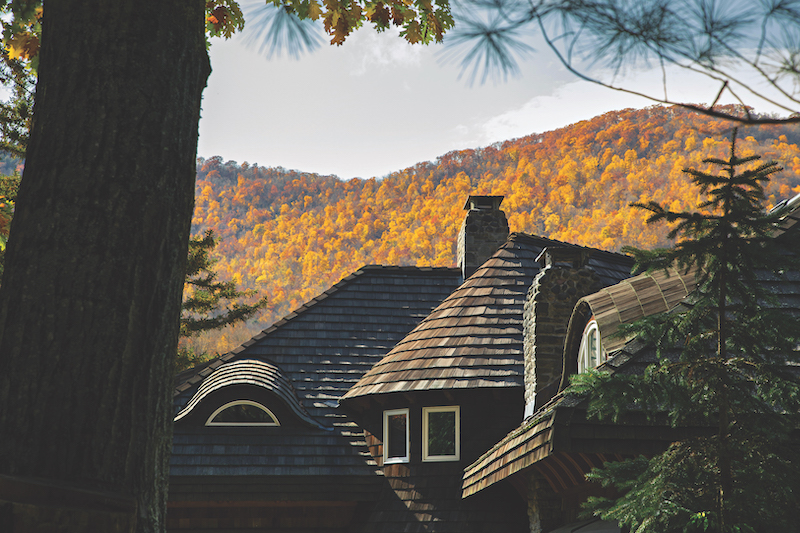 Though it's not going to be quite the pleasure domes of ancient Rome, this new 36-room hotel is harkening back to the days of the hamam to give New Yorkers a modern-day Roman bath. At the Aurum, you'll meander down tree-covered pathways through the Catskills countryside, on your way to a main building crafted out of the 1902 Maidstone Lodge. Up a hill, you'll come to the 40-foot domed Aurum Thermae, a 6,000-sq.-ft. Roman bathhouse with heated marble, hot and cold rooms and a farm-to-table Sicilian restaurant. Between the hilltop bungalows and the lodge's luxe King rooms, this place is not going to be cheap. But it's one the coolest new concepts we've seen in years.
Thompson Buckhead (Atlanta, Ga.) – Fall 2021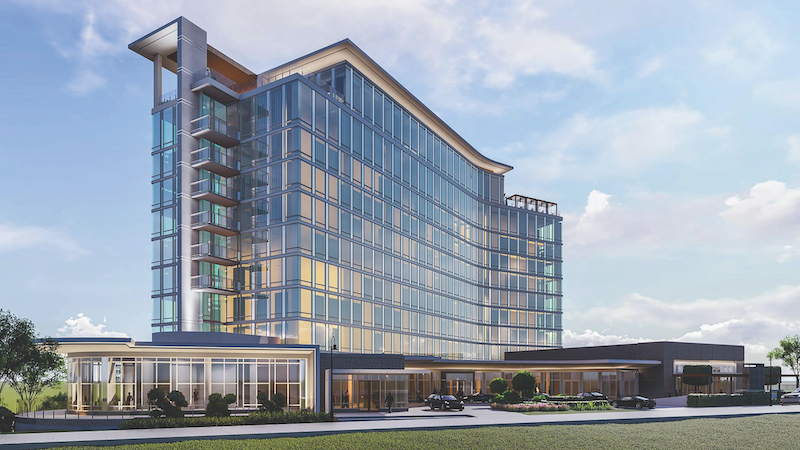 Atlanta's ever-upscaling Buckhead neighborhood takes another step up this fall when it welcomes Atlanta's first Thompson. The 10-story, 201-room hotel will be an all-glass marvel, with floor-to-ceiling windows in each room looking out over the neighborhood and hills beyond. It'll also bring another of Thompson's trademark rooftop bars to Buckhead, complete with a sprawling patio perfect for warm-weather drinking. The hotel's pool is on the roof, complete with a pool bar and plenty of lounge chairs. Inside, expect stuff from local artists all over the walls, a plant-filled, tropical lobby and bathrooms with mosaic tiles and walk-in showers.
Ambiente Sedona (Sedona, Ariz.) – Fall 2021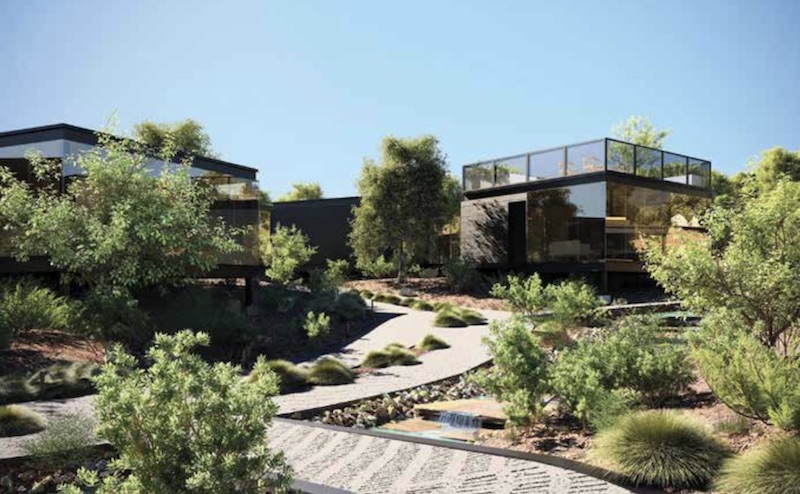 It's hard to think of a better place for North America to place its first landscape hotel than among the red rocks of Sedona. This 40-room hotel will put guests in glass atriums made of matte-gray metal and bronze tinted glass, where platform beds let you relax among the red rocks during the day and sleep under the stars at night. The whole thing looks over the Coconino National Forest, and if you want to hike the 300 miles of trails it offers, you can start right on site. There'll also be a luxe lagoon pool with cocktail bar, a venerable oasis in the center of Sedona. Plus a waterfall in the lobby to welcome guests to this true immersion in nature.
Edition Tampa (Tampa, Fla.) – Winter 2021
If two world championships and hosting the Super Bowl weren't enough, Tampa continues its ascension into the top echelon of American cities this winter when it opens Ian Schraeger's latest EDITION hotel. This new EDITION will stand 26 stories over the Water Street neighborhood and will share the space with 37 luxury condos on the upper floors. It's designed by noted architect Morris Adjmi with interiors by Roman and Williams, and will be strong on soothing, natural tones and ambient light. The EDITION will bring six new food and beverage outlets to Tampa Bay, plus a new rooftop bar and scenic terrace.
Life House Chattanooga and Bushwick (Chattanooga, Tenn. and Brooklyn, N.Y.) – Late 2021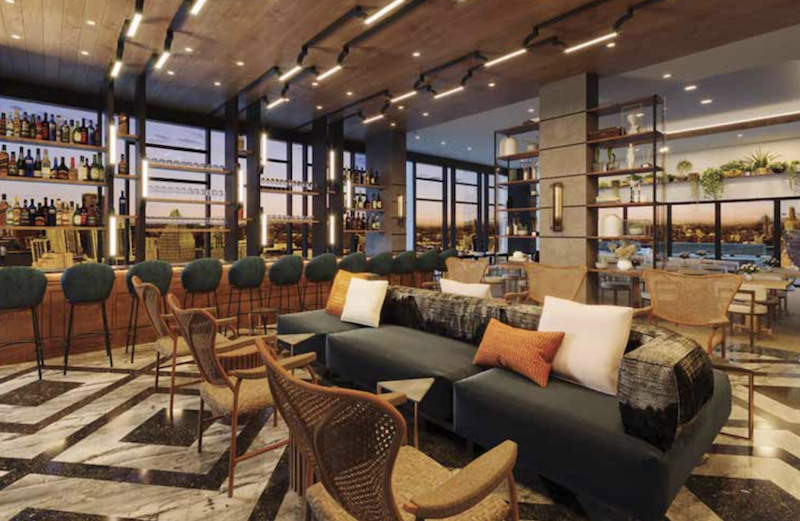 Life House is opening two new hotels later this year, both of which look to be signature elements of the neighborhoods they're entering. On Chattanooga's Southside, the Life House takes over the Chattanooga Choo Choo complex's 132-room hotel, bringing their brand of funky relaxation to the classic Beaux Arts train terminal. Later in the year, Life House lands in the Bushwick section of Brooklyn, its first of several planned properties in the borough. This one will offer 32 rooms in a vintage Beaux Arts vaudeville theater, a rooftop bar, a library and a café in the lobby.