Humans are naturally driven to the water. Never is this more evident than when the weather warms up and seemingly everyone in America flocks to the beach. Our country is dotted with places that exist simply to give us a place to relax by the water, whether it's along the Florida coast or tucked behind sand dunes in Maine. These beach towns have a certain relaxed vibe, where nothing is rushed and everyone seems happy to be there. We love them. (Well, most of us do.) Here are 10 worth hitting with what's left of your summer vacation.
Cape May, N.J.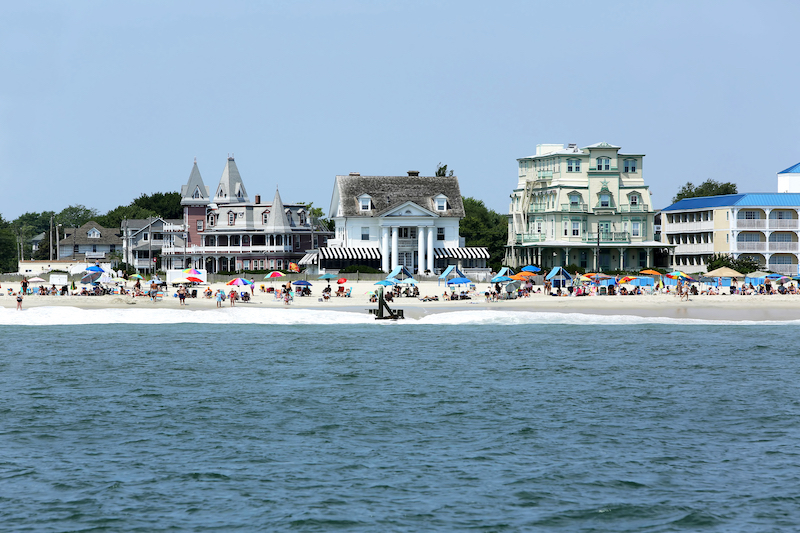 Jersey beach towns run the gamut from classic Americana to, well, you saw "Jersey Shore." The most unique among them is Cape May, a treasure of old Victorian homes that combines historic charm with a warm, sprawling beach. Taking a horse-drawn carriage around town feels like a trip back in time as you clack over brick streets past small shops in pastel buildings. The city is an architecture lover's dream, with everything from Italianate to Gothic Revival structures dotting nearly every street. You can delve a little further into history at the Harriet Tubman Museum, or tour some of the more impressive homes like the Emlen Physick Estate.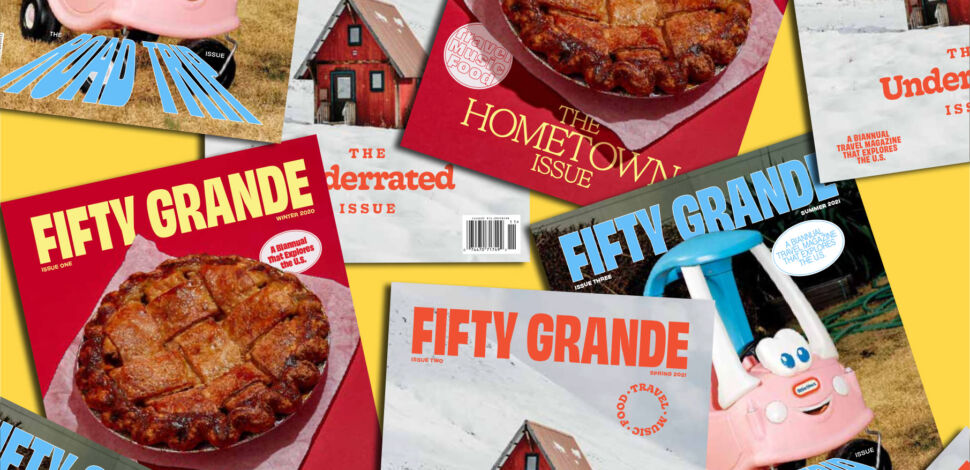 Cocoa Beach, Fla.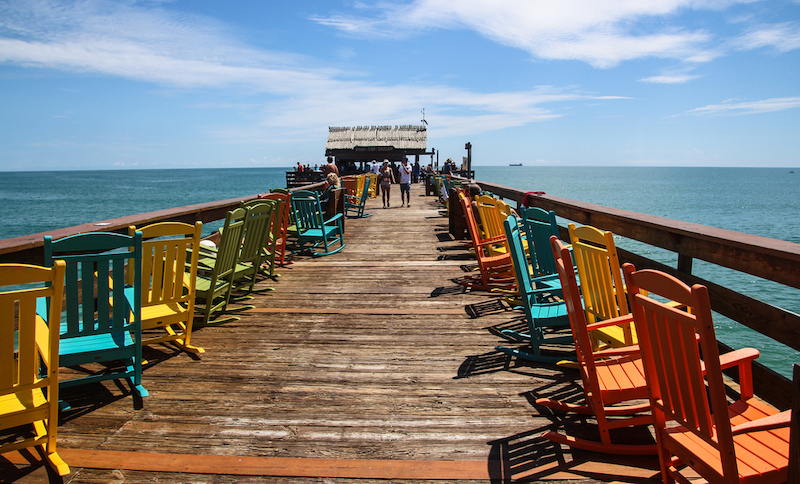 Florida has no shortage of fantastic beach towns, but how many let you watch shuttle launches from the shore? That's close to what you'll find at this beach town just south of Cape Canaveral, where a short drive up the coast puts you smack at Kennedy Space Center. Beyond space stuff, Cocoa claims some of the best surfing in Florida. It's the hometown of Kelly Slater and also birthed the Ron Jon Surf Shop. It only makes sense, then, that the Cocoa Beach pier has one of the best pier bars in America, the Rikki Tiki Tavern. It serves beers and bulgogi bowls right over the Atlantic. You can also sip craft creations at nearby Florida Beer Co., or indulge in the best restaurant on the Space Coast at Flavour Kitchen.
Grayton Beach, Fla.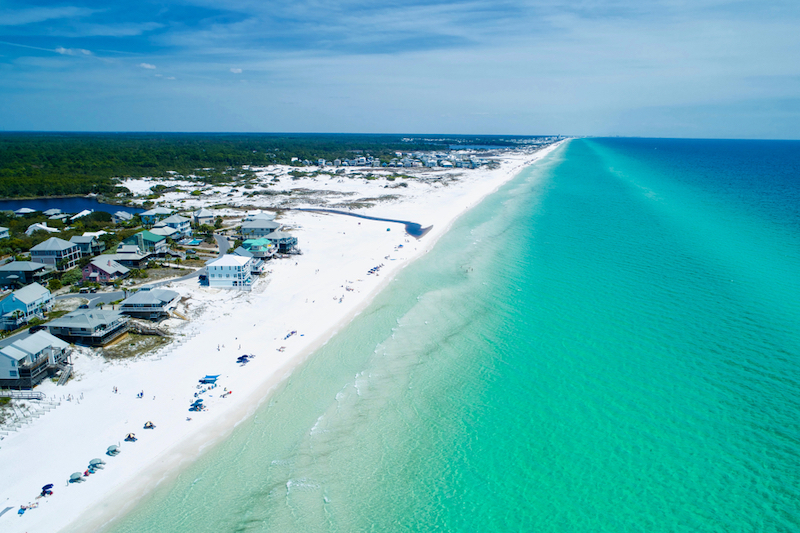 Hidden from the panhandle madness of Destin and Ft. Walton Beach behind a forest of live oaks, tiny Grayton Beach maintains its small-town beach charm despite boasting some of the best sands in Florida. The little city alongside Grayton Beach State Park is bordered by an odd estuary of coastal sand dunes where freshwater seeps in and creates a natural wading pool right next to the Gulf. You can also dive Grayton's Underwater Museum of Art, a submerged sculpture garden with works by artists from around the world. While you're here, stop into The Red Bar, the quintessential Florida seaside watering hole with art on the ceilings and colorful locals at the bar.
Laguna Beach, Calif.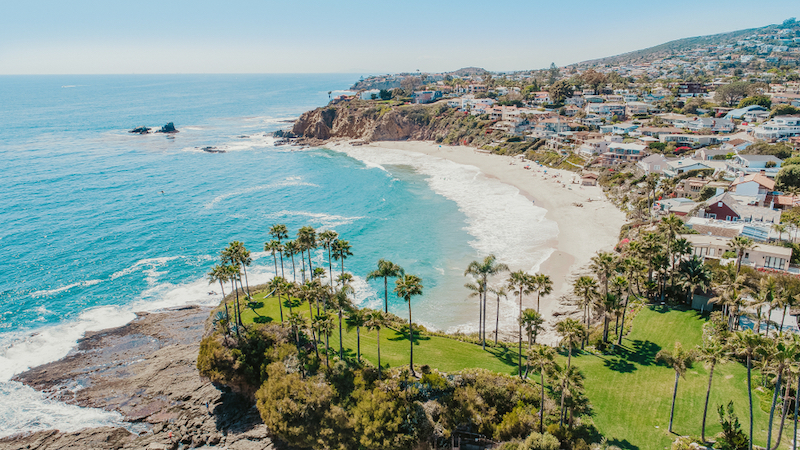 The town that introduced the world to Kristin Cavallari and Lauren Conrad is a stunning cliffside village set at the end of Laguna Canyon seemingly removed from the rest of the world. Laguna is everything beautiful about Southern California beaches. You can hike past grand McMansions into the hills and gaze out on the ocean beyond, or enjoy that same view from swanky restaurants like Splashes, Skyloft or The Deck. Though the town is definitely upscale, you can still find artists showcasing their creations in galleries throughout the city, and catch live music at the Marine Room and The Drake. It's also the odd SoCal beach town popular with divers. The kelp forests in the state marine reserve are one of the most unique shore dives in America.
Lahaina, Hawaii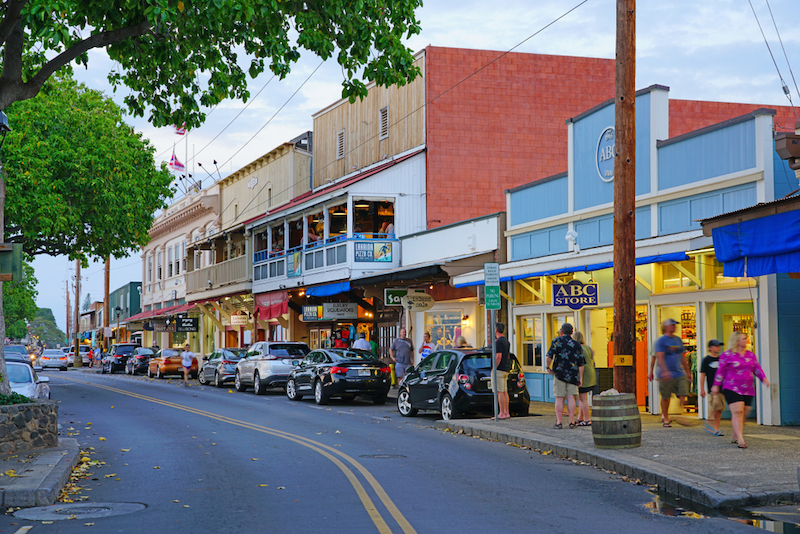 Outside of Honolulu, Hawaii is a collection of fantastic beach towns, each one with its own character and stunning scenery. It's Lahaina, though, the fourth-largest "city" in Maui, that offers a slow-paced seaside vibe with easy access to hikes, diving and all the stuff people come to Maui to do. Lahaina is a perfect jumping-off point for humpback whale watching excursions, as well as the destination Cathedrals dive through underwater lava structures. On land, there's secluded beaches at Wahikuli Wayside Park and hikes through some of the best views in the islands along the Mahana Ridge Trail. It's also home to the state's best brewery at Maui Brewing, where you can sip a light, tropical lager and watch the sunset over the Pacific.
Ocean Springs, Miss.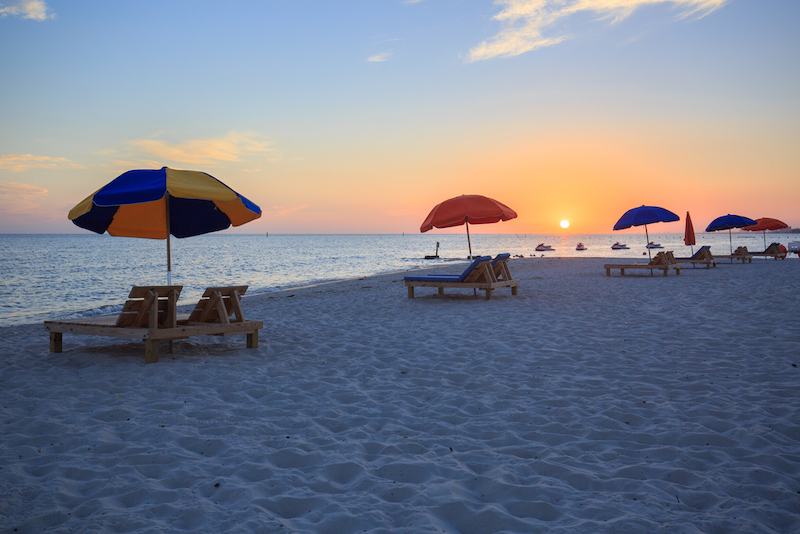 Forget everything you ever assumed about Mississippi when you roll into this little beach town along the Gulf of Mexico. Artist Thomas Anderson — an Ocean Springs native — inspired artists to flock here, and the creative energy he cultivated extends to nearly every business in the city. Live music is around literally every corner along Government Street. You can grab a drink and hop from bar to bar checking out bands who also regularly play New Orleans. The food is among the best in the state, too. Vestige chef Alex Perry notched a James Beard nomination for his Asian take on Mississippi ingredients. Oh yeah, there's also a white sand beach for your inevitable food coma.
Ocracoke Island, N.C.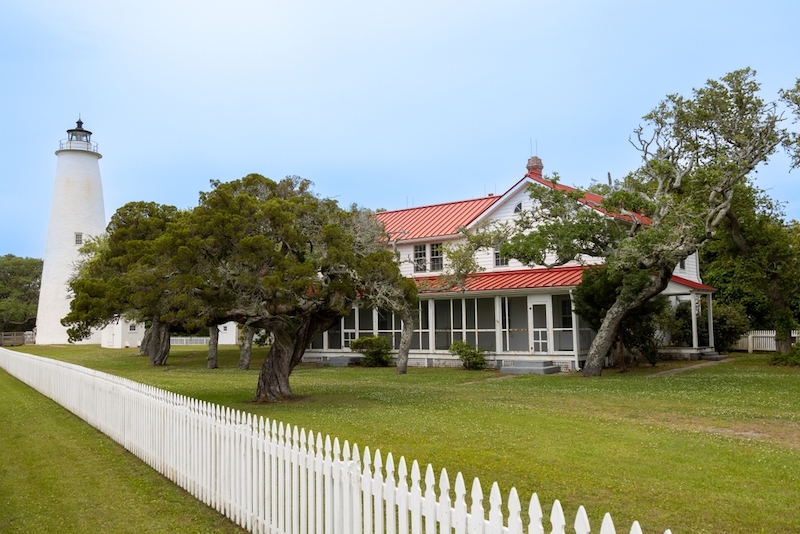 At North Carolina's Outer Banks, you could post up in almost any beach town and have a relaxing vacation, but this stretch of relatively undeveloped beachfront feels especially tranquil. There's 16 miles of white sandy barrier islands and nary a structure in sight. It's most famous as the home of Blackbeard the pirate, whose crews roamed the waterways off the Carolina coast in the 1700s and hid in the inlets off this island. Ultimately, Blackbeard met his fate in Ocracoke, and his beheaded corpse is rumored to be buried somewhere on the island.
Ogunquit, Maine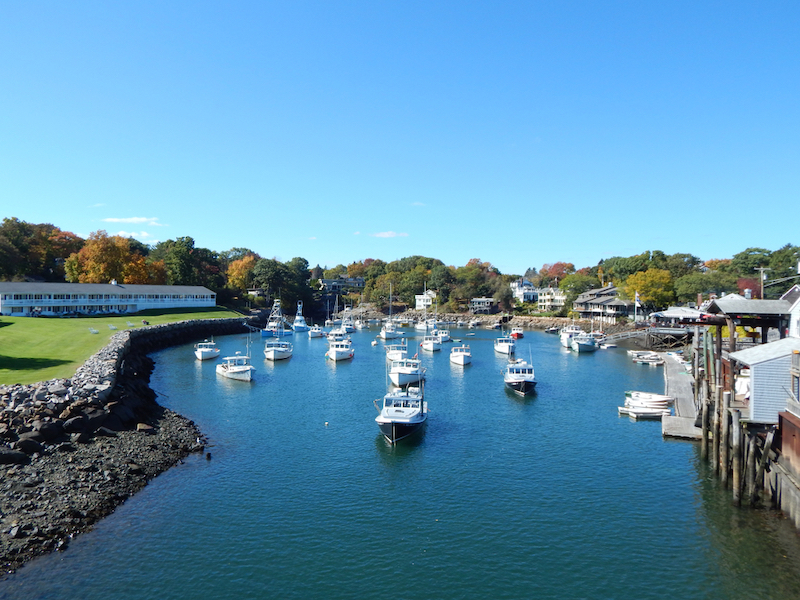 Warm, tropical waters aren't typically a big selling point for Maine. However, during the summer months, the beaches here rival equatorial waters as the Ogunquit River dumps right into a collection of sand dunes and creates swimming holes that are almost like bathwater. That, and the stunning cliffside scenery, have made this town of 1,200 people a landmark summer destination. Once you're done swimming, you can stroll along the cliffs on Marginal Way to Perkins Cove for lobster rolls by the sea. Off the water, the small downtown is filled with art galleries and even a local art museum. And you can finish each day with cocktails on the roof of a Victorian mansion at The Crooked Pine.
Orange Beach, Ala.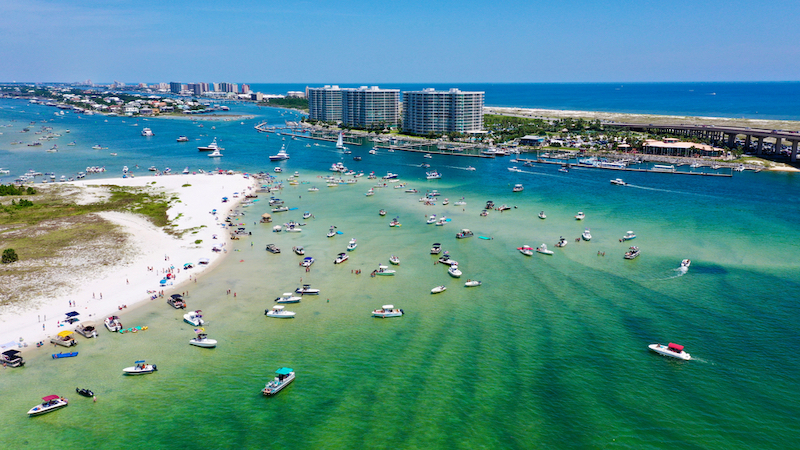 Don't you dare call Orange Beach the Redneck Riviera. This white sand island a few miles from the Florida border is far more than a place for people to crack open Natty Light cans in a pickup. It borders Gulf State Park, a beachside reserve of mangroves and streams with 28 miles of bike trails and an eco-friendly waterfront lodge. Outside the park, you'll find everything from a whiskey distillery to a zipline course at The Wharf, which also offers an outpost of a pour-your-own beer bar, POUR. At the end of town, you'll find the fabled Flora-Bama, a stateline roadhouse with nightly live music and church services on Sundays. It's your chance to drink in two states at once, or participate in the annual Mullet Toss.
Rehoboth Beach, Del.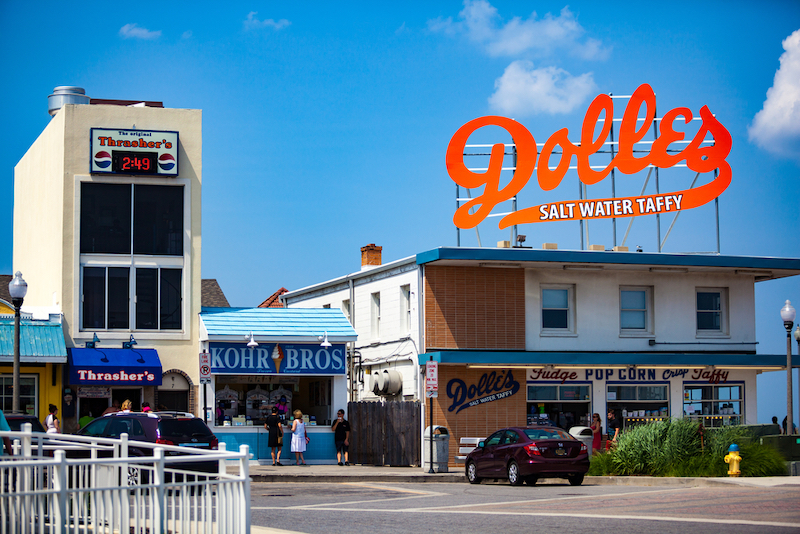 The Mid-Atlantic isn't lacking for cities with classic boardwalk-and-saltwater-taffy appeal. Rehoboth has all of that, but with almost none of the party scene that can sometimes intrude on the serene summer fantasy, making it ideal for families or those who just want something quiet. It also has one of the more impressive restaurant lineups for a beach town. You can enjoy rooftop sushi at the Cultured Pearl or fresh seafood at the Henlopen City Oyster House, or indulge in boardwalk classics like frozen custard from Kohr Brothers or stop in at the iconic taffy shop Dolle's, whose sign is effectively the Rehoboth Beach skyline.