A legendary getaway known for its bright sun, poolside lifestyle and vibrant culture, Palm Springs, Calif., has been a prime spot for revelers fleeing bustling city life in nearby LA or the chilly weather of the East Coast for a land famously awash in both modern architecture and lounge chairs. Whether one is planning a Palm Springs sojourn to zen out at a tranquil retreat, rock out at the world renowned music and arts festivals Coachella or Stagecoach or hang out with friends and family for memorable nights on the town, here's your guide to where to rest your weary head when the sun goes down. From tiny oases to sprawling resorts, these are the best hotels Palm Springs has to offer in every category.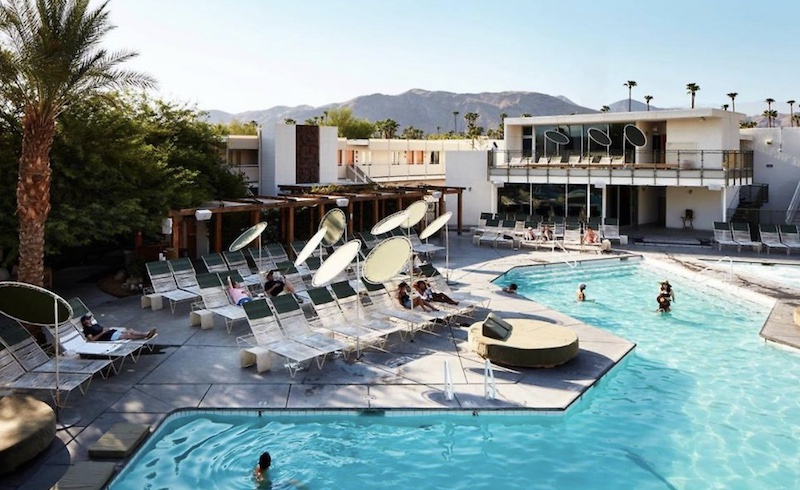 For hip travelers who like to see and be seen, the Ace Hotel's Palm Springs outpost is the coolest spot in the Springs. Under prime views of the San Jacinto Mountains, the hotel's main draw is its pool, which offers fun vibes from the early morning hours (as guests lounge away sipping on coffee), the afternoon (where tanning is the name of the game and DJs regularly spin tunes for day parties) and at night (for dips in the hot tub, as well as burgers and fantastic frozen drinks from in-house restaurant King's Highway). If one is feeling antisocial, the rooms themselves make for a cozy home away from home, many of which feature private outdoor areas complete with picnic tables topped with umbrellas for a quiet time to yourself. It all adds up to an amazing Ace property in a portfolio full of them, and one that deserves to be experienced first-hand.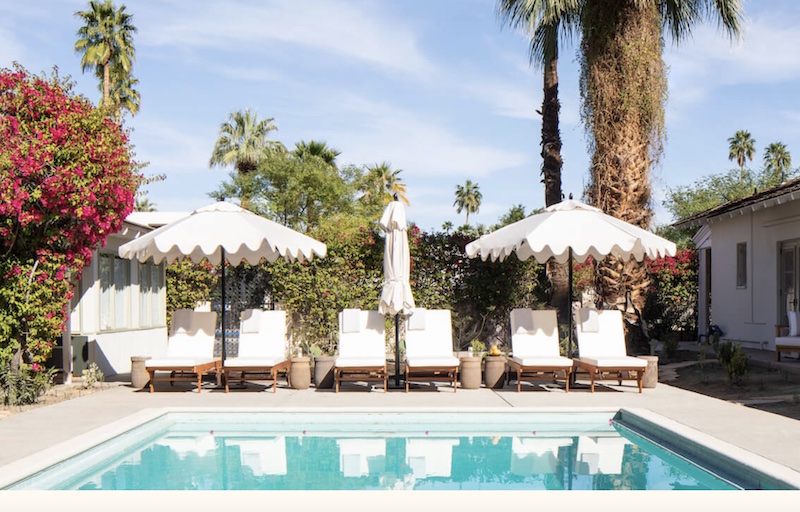 If a zen retreat is what you're seeking, the Casa Cody offers all of the solitude of a peaceful getaway accompanied by rich history. Known for being the oldest-operating hotel in Palm Springs (Buffalo Bill's cousin Harriet first ran the property, and guests have included everyone from Charlie Chaplin to General George Patton), today Casa Cody is expertly run by the Casetta Group, which has ushered it into the modern age with guest room luxuries like Parachute sheets and custom shampoo, conditioner and soap courtesy MoonCloth. Outside, the quiet rooms are flanked by two majestic pools and effervescent fruit trees, from which guests are encouraged to pick fresh lemons and oranges. With the positive vibes that encapsulate Casa Cody, it's no wonder it's also become a favorite spot for area weddings.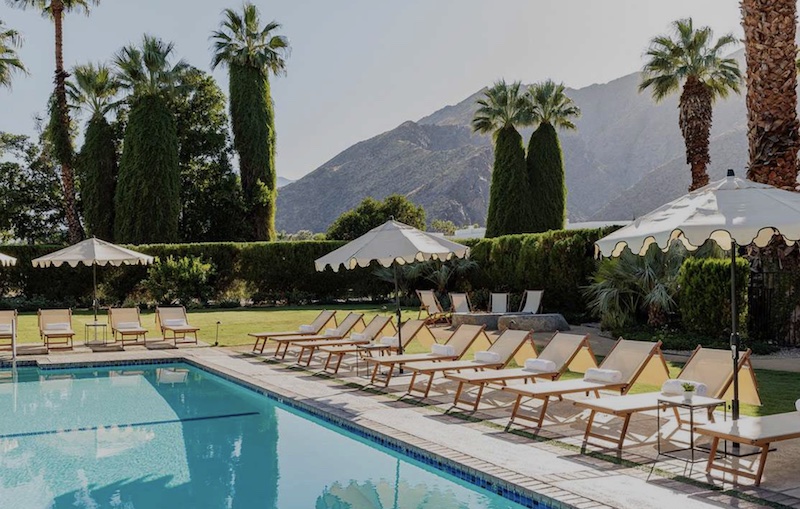 Speaking of properties that drip with Palm Springs-style class, the Ingleside Inn has been a decades-long must for area visitors seeking a memorable getaway and top-notch service. First opened in 1922 and formerly a go-to spot for Hollywood's Golden Age looking to escape the confines of Los Angeles, today the Ingleside Inn has retained that old-school charm that previous guests like Marilyn Monroe and Elizabeth Taylor fawned over. It consists of 30 villa-style suites accented by terra cotta and French doors that open up to private patios, and it has impressive villas like Melvyn's Suite, a two-bedroom, two-bathroom oasis perfect for a group. Melvyn's also happens to be the name of the hotel's famed onsite restaurant, a special experience all its own.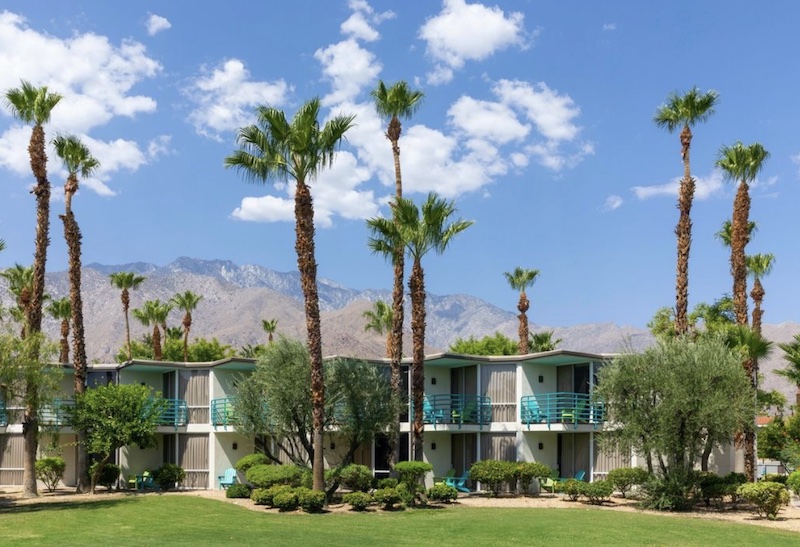 From a peaceful retreat to a property hellbent on fun in the sun, the Margaritaville outpost of Jimmy Buffet's popular chain of hotels is the place for letting loose. The massive property was formerly known as the legendary Rat Pack hangout The Riviera before recently undergoing a recent extensive renovation. Today, it's outfitted as a breezy getaway with a multitude of spots to kick back and chill out, from around one of its two iconic pools to fire pits for after the sun sets. Aside from boasting multiple flavors of their eponymous margaritas, don't sleep on the property's JWB Grill, which has a menu bursting with fresh food fit for a tropical getaway and some of the best fish tacos you'll have the pleasure of munching on.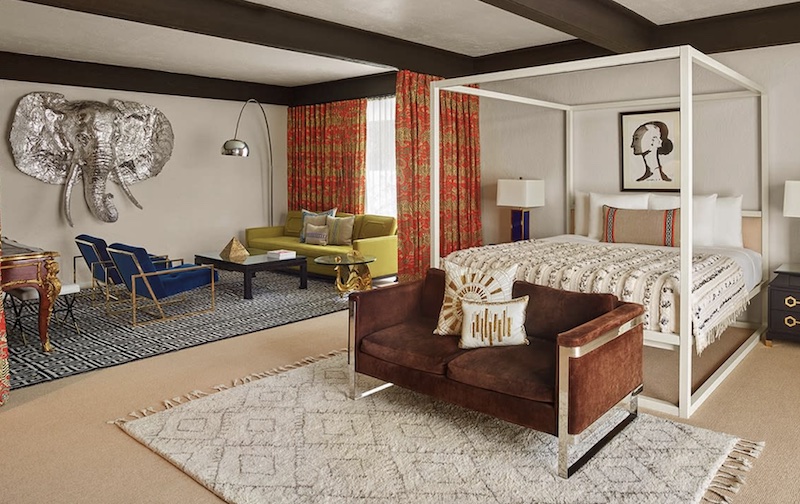 If chic is what you're in search of, look no further than the swank Parker Palm Springs, a meeting place for the high-powered personalities that flock to Palm Springs with money to spread around. Secluded off the main road, the sprawling estate boasts a main house overflowing with colorful decor and onsite eateries Norma's (the area's go-to spot for brunch) and a quaint lobby bar (Mini Bar), which is regularly inhabited by a who's who of revelers. Elsewhere, its spa (which holds the peculiar moniker of the Palm Springs Yacht Club), is known for luxurious service that goes above and beyond. Throw in rooms outfitted with brands like Hermès and picture-perfect pools to float around in, and it all adds up to a five-star experience.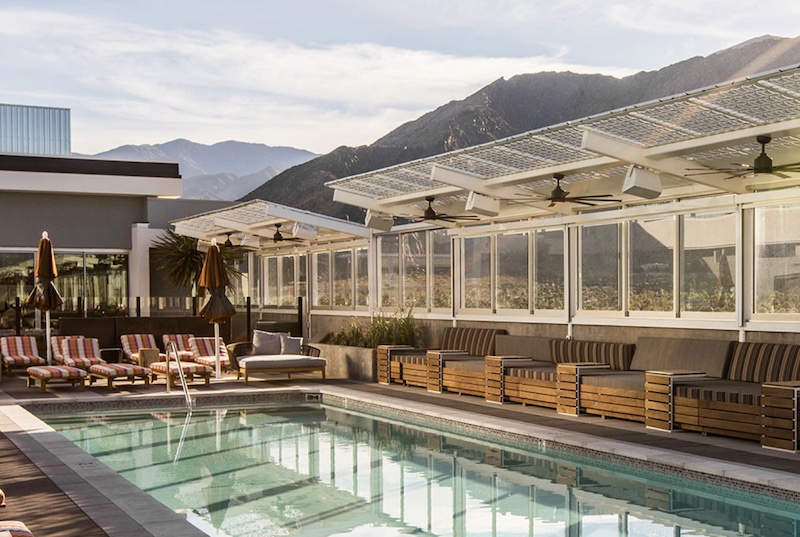 The Rowan's downtown location makes it a prime jumping-off point to traverse the many shops and restaurants that are also right in the heart of the Palm Springs action. That is, when you're done exploring all the Rowan has to offer: its picture-perfect rooftop pool with stunning mountain views, an impressive restaurant dubbed 4 Saints run by a host of Palm Springs hospitality veterans, a yummy Juniper Table lobby cafe and an impressive gym that will shatter typical reputations of puny hotel workout centers. It amounts to a vacation experience that will make you want to extend your trip in this sunny land of palm trees as long as possible.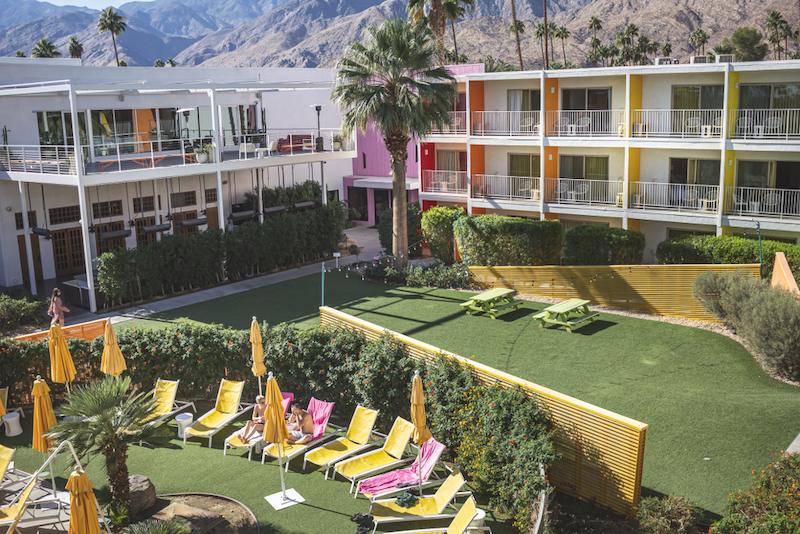 One of only two locations in the Saguaro portfolio (the other's located in Scottsdale, Ariz.), Saguaro Palm Springs is visually stunning thanks to its penchant for pops of color everywhere you look, from doors painted pink and purple and walls splashed with orange and green. Hotel culture revolves around a courtyard that features a massive pool, jacuzzis, hammocks and plenty of lounge chairs for everyone. The onsite eatery El Jefe has strong coffee and a delectable breakfast in the morning, as well as perfect margaritas, chips and guac and a range of delicious Mexican entrees for lunch and dinner.