This story is part of our first-ever music special, which includes the results of our music survey, the resulting top music cities ranking and an in-depth look at the most travel-worthy music cities across the country. See all the coverage here.
---
Having dialed-in design with aesthetically pleasing interiors, select hip boutique hotels have worked their magic on music offerings, too. Good tunes can add that je ne sais quoi to the stay experience, whether it's late-night drinks in the lobby bar, chilling poolside or welcoming the day with coffee in bed. If Spotify playlists are the modern-day mixtape, consider this roundup of easy-listening soundtracks — which ranges from classic West Texas country to California après surf sounds — a sort of musical vibe check to use when deciding which hotel to check in to next. And if traveling is not in the cards at the moment, these tunes can set a mood for your daily commute or recreate vacation vibes at home.
Arlo Hotels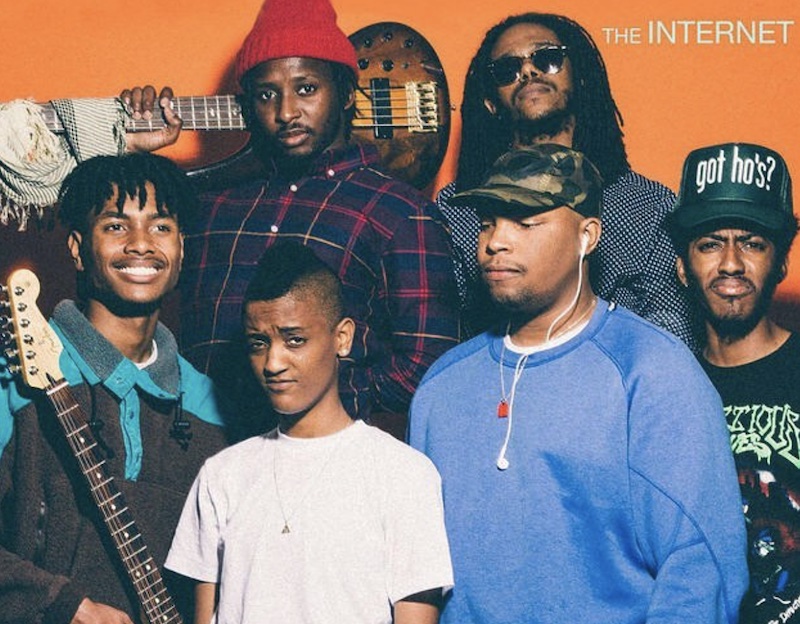 (Pictured: The Internet)
Urban-chic Arlo Hotels has five locations across Miami and NYC (its latest opened in Manhattan's Garment District back in 2021) and a Spotify On Air profile that taps into a cool-kid portfolio of tunes to help you unwind and feel good. A tight mix of occasional '90s rap with young R&B artists, including Lucky Daye and the Free Nationals, alongside electro-meets-disco bands such as L.A.'s Poolside, music curator Jared Dietch describes his Arlo Soho playlist as "perfect for a toe-tapping cocktail or an afternoon catching up on emails."
El Cosmico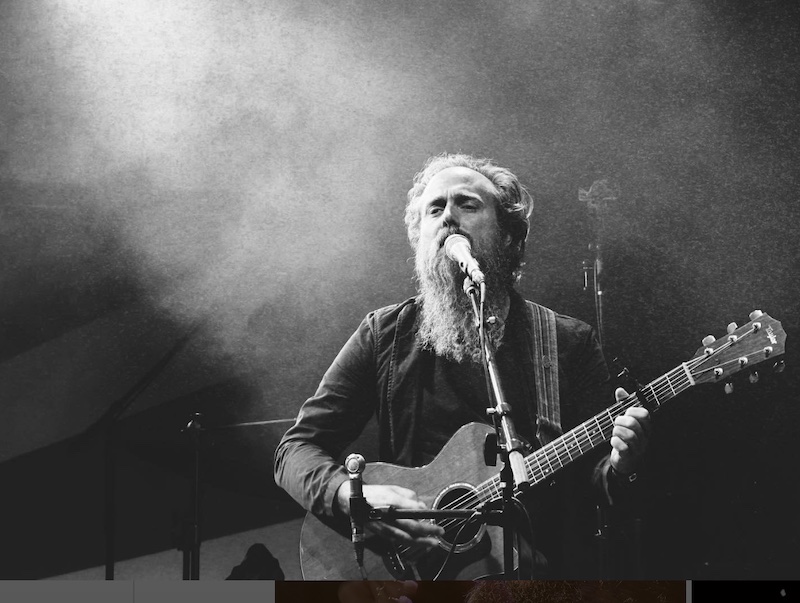 Nomadic and free-spirited types will love the custom collection of experimental psych, classic country and folk sounds curated by Orchid Music Design and inspired by El Cosmico campground and community space in Marfa. Hippie-meets-cowboy travelers headed to this corner of West Texas can check into the eclectic accommodations — vintage trailers, yurts and a "cosmic kasita" — and join occasional on-site workshops or convene for local art and music festivals like the Trans-Pecos Festival of Music + Love and Viva Big Bend.
​​The Hotel June West L.A.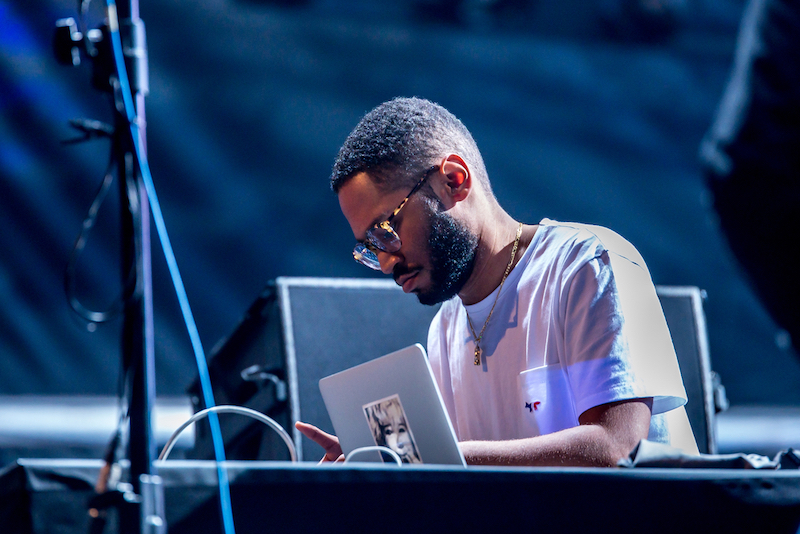 With its LAX-adjacent address, pocket-friendly and design-forward The Hotel June is popular with travelers and a Westside destination, too, thanks to its Baja-inspired Caravan Swim Club and one of the largest agave lists in L.A. Creative director of Proper Hospitality Eva Nineuil says music curated for Proper Hotels' spin-off brand is "not your usual playlist but a perfect mix for a pooltime hang with old and new friends"; basically, up-tempo, fun and transportive with a sense of discovery. The latest June Jams has artists from the European electro scene, including FKJ and Afrobeat and R&B sounds from artists like KAYTRANADA and VanJess.
Hotel Saint Cecilia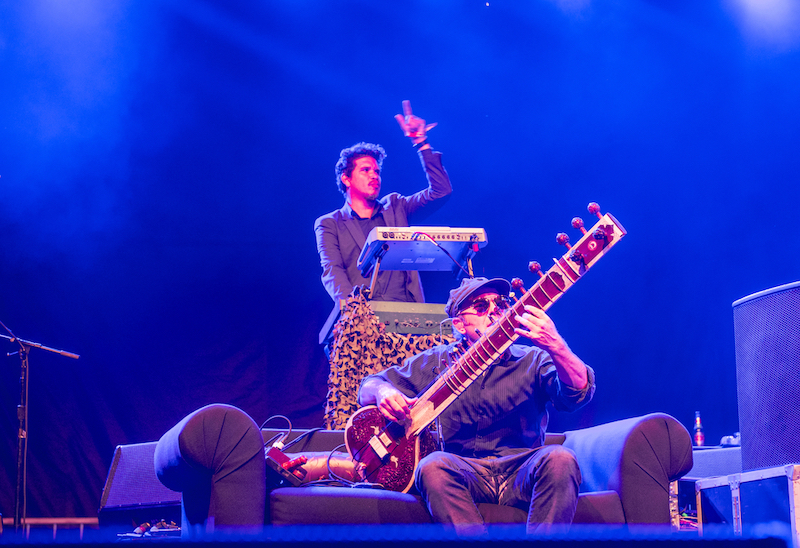 In keeping with its name, inspired by the patron saint of music and poetry, and its rock 'n' roll credentials, at Hotel Saint Cecilia you can borrow vintage LPs from a lending library to play on in-room Rega turntables. Orchid Music Design owner and chief creative officer Leanne Flask worked her magic here, too, creating an eclectic 70-song soundtrack of folk, classic rock, jazz, alternative, blues — you should just check it out. There's a lot there. She drew inspiration from design details across the historic Victorian mansion turned 20-room urban enclave near South Congress, and the result includes Otis Redding, Thievery Corporation, Gloria, The White Stripes, The Beatles and many more.
Kimpton Hotels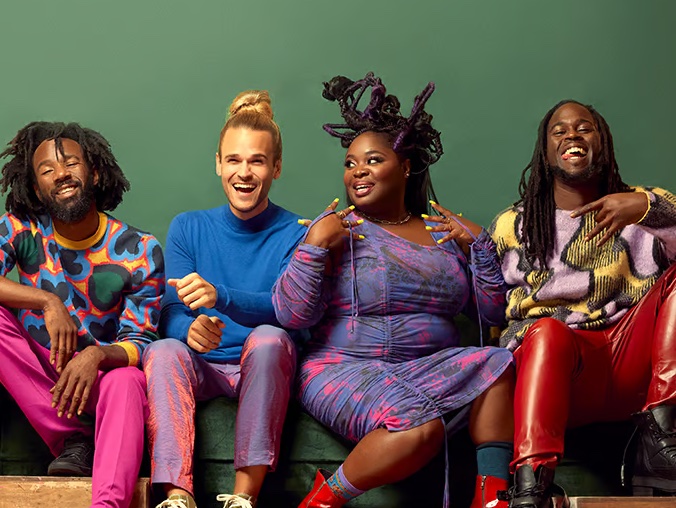 (Pictured: Tank and the Bangas, who are part of Kimpton's 2023 Off The Record lineup.)
Director of music Hannah Hagar is behind Kimptons' wide-ranging playlists. With mountain-loving adventure seekers in mind, she picked artists like Shakey Graves, Bear and a Banjo and Lake Street Dive for the soundtrack at Kimpton Armory Hotel Bozeman in Montana. It's worth noting that you can hit up concerts IRL during the Kimpton Off The Record live music series at select newly opened and renovated spaces throughout the year, including Alma San Diego, whose bright indie and electronic list is balanced with familiar favorites and b-sides. Think uplifting mornings with Beach House and Dope Lemon easing into electronic pop and modern soul from emerging artists like Fousheé and modern Latin from Bomba Estéreo.
The Joshua Tree House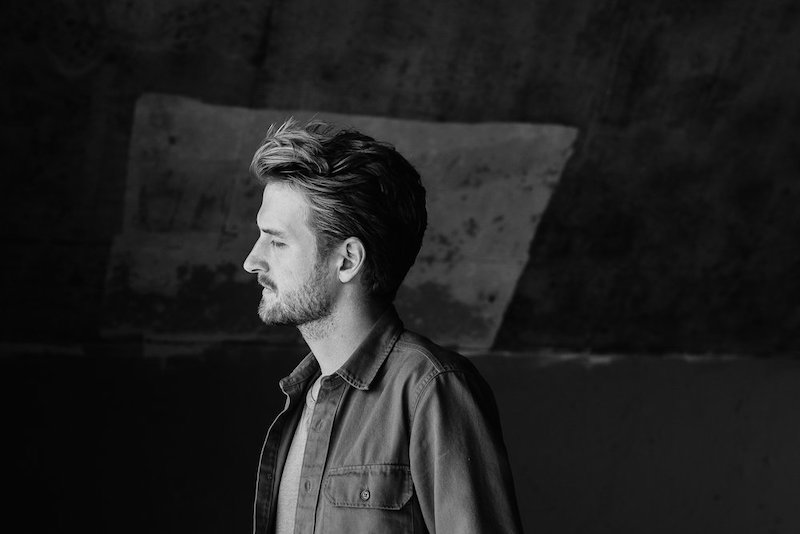 (Pictured: Chase McBride)
Knowing "the experience of a stay begins before arrival," Sara and Rich Combs wanted to create playlists for people to enjoy while driving to their retreats, The Joshua Tree House and sister property the Posada, a five-suite inn bordering Saguaro National Park outside Tucson, Ariz. Curated by friend and musician Chase McBride, the resulting New Moon series is ideal for listening to over a weekend or longer in the Sonoran and Mojave deserts. Refreshed every quarter, his latest features a few tracks from Southwest band Calexico alongside soul-tinged indie pop by the Astronauts, etc., and a haunting melody by early '60s outfit The Little Dippers.
The Pearl Hotel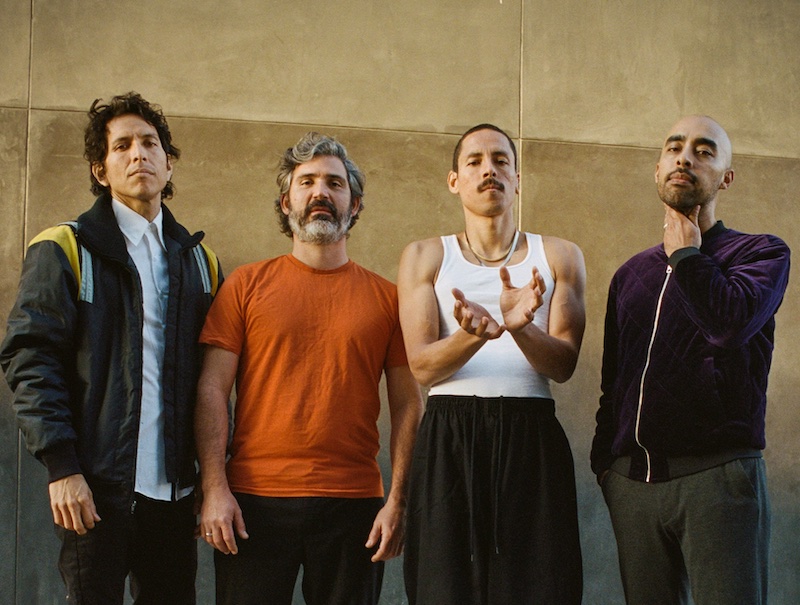 (Pictured: Chicano Batman)
Located in San Diego's coastal Point Loma neighborhood, a midcentury-meets-modern California Cool aesthetic, dive-in movie nights and poolside restaurant Charles + Dinorah are major draws to The Pearl. Carolyn Schneider, co-founder of Casetta Group, the hotel's boutique management company, says that the Poolside at The Pearl Hotel playlist "reflects leisurely laissez-faire vacation-mode-on good vibes with ambient, retro and soul-influenced tracks." Expect tunes that capture the jangle of the sea and jazz of the surf, turn up the volume on modern psychedelia and nod to the roots music that has dominated the local scene.
Timber Cove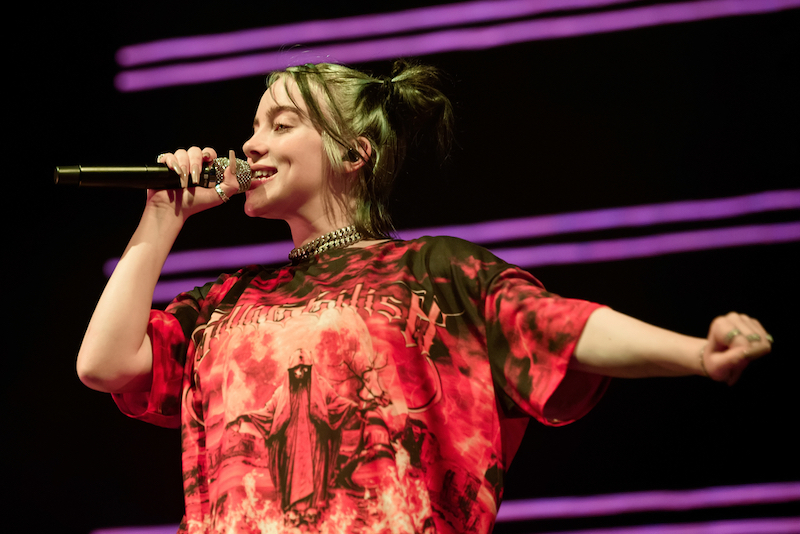 Nicole von Gierke's playlist runs the gamut from alt-J and Billie Eilish to Glass Animals and is a key component of a weekend at this former 1960s-era artist colony on California's Sonoma coast. Passionate about music, Gierke curated all of Timber Cove's in-room record collections, too. One of several playlists under the indie Design Hotels' collection, other standouts from the lineup include Los Angeles' Santa Monica Proper and Paris' Le Pigalle, plus au courant capital city lists inspired by London and Stockholm.
TOURISTS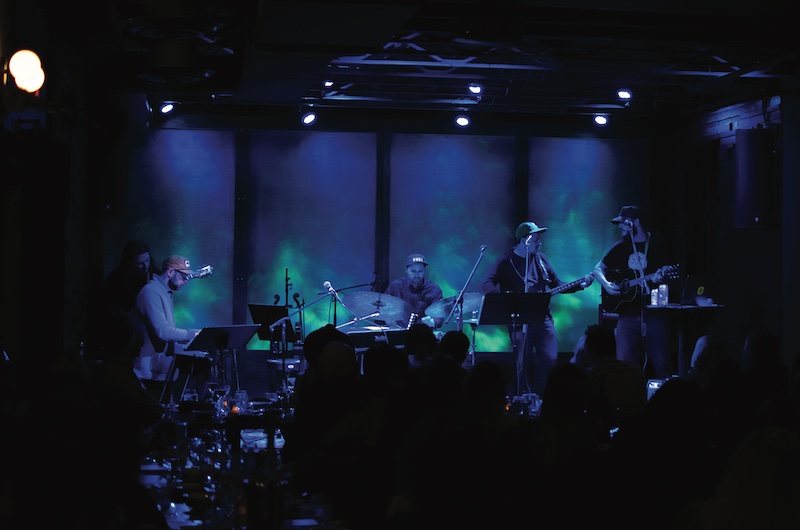 (Pictured: Bon Iver's Justin Vernon and S. Carey play during the Oxbrow Hotel's Lock Inn series, for just a couple dozen guests. Photo courtesy of the hotel.)
None other than Wilco bassist John Stirratt is a co-founder of TOURISTS — the modern roadside motor lodge meets summer camp estate along the Hoosic River in the Berkshires. Along with owner/lead partner Ben Svenson and partner Eric Kerns, he curates the TOURISTS Radio, which supplies all-day tunes from José González and Seu Jorge, plus a "sleepytime" set list of monaural beats by Aphex Twin and Brian Eno. Artists from the hotel's Sing for Your Slumber musician residency series, including Caroline Rose and Becca Mancari, are in the mix, too.