Detroit's street art scene is full of bold murals, provocative installations and dynamic graffiti, and if we're being honest, that can be said about a healthy handful of cities across the country. But, with more prominent Black artists than most other street art scenes, much of Detroit's public spaces have become the canvas for local and international artists to showcase their talents and make a statement, whether it's a social or political message, a celebration of community or simply an aesthetic delight. Due in part to its turbulent economic situation over the years, Detroit has a higher number of abandoned buildings than most cities, which in turn invites an opportunity for artists to repurpose, revitalize and beautify run-down areas of the city, such as the case of the Grand River Creative Corridor. Read on for some of the best areas to find street art and artist names to know in Detroit.
Eastern Market
One of the best places to find street art in Detroit is the Eastern Market. A bustling outdoor bazaar, the market has become a hub for street art in recent years, even hosting its own art festival, Murals in the Market.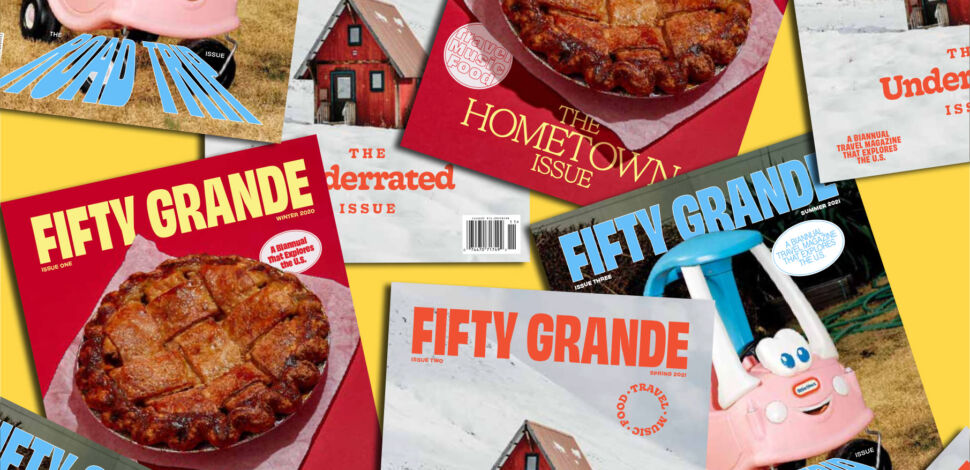 Curated by local fine-art publisher 1XRUN and their fine-art gallery Inner State, Murals in the Market began in 2015 and has produced over 100 murals onsite, plus 200 more across Detroit. Beyond painting walls, the event hosts plenty of other activities including art panel discussions and block parties. The annual painting jamboree typically happens in September.
Some of the artists that have graced the walls of Eastern Market include Ashley McFadden, Sheefy McFly, Remi Rough, Ron English, Tiff Massey, Sydney G. James, Bisco Smith, Beau Stanton and dozens more. One of the crowd favorites is Nick Pizana's comic-book-inspired Gundam character and samurai girl, depicted in striking colors.
The Belt
The Belt is an alley in downtown Detroit that has been transformed into an outdoor mural gallery by local and international artists. Located between Broadway and Library Street behind the Z Parking Garage, the story of The Belt began in 2014, when the Bedrock real estate firm acquired the property and decided to renovate the alleyway with the help of the Library Street Collective. Seeing an opportunity to capitalize on the space, Bedrock chose to invest in street art to encourage foot traffic in the area. They commissioned murals and installations and gave artists complete creative freedom. Art took over the walls, pavement and even dumpsters. Among the most high-profile artists to paint The Belt are Shepard Fairey, HENSE and POSE.
A must-see mural here is POSE's "Brummer," an intricate design whose myriad of colors and layered styles make it appear 3D.
Grand River Creative Corridor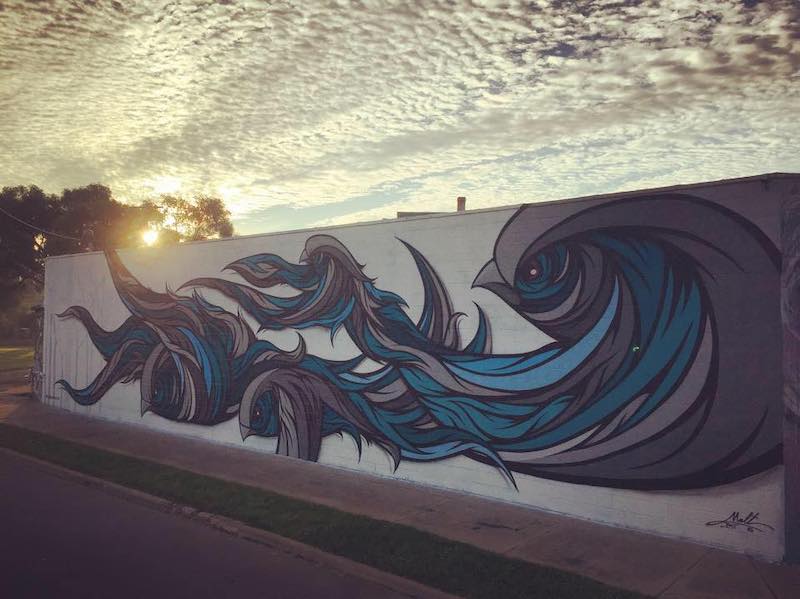 Detroit street art guide. Image courtesy of Facebook
The Grand River Creative Corridor mural project was initiated in 2012 by real estate director Derek Weaver, in the interest of revitalizing Detroit's west side. The murals are a collaboration between local artists and businesses, with each telling a unique story about the history and culture of Detroit. The project features over 100 murals on over 15 buildings. Some of the murals depict famous Detroit landmarks, such as the Michigan Central Station or the Motown Museum, while others celebrate the city's music, sports and art scenes. One the most striking murals is a collaboration by BirdCap x Nosey42 x WC Bevan, featuring their characters in spearmint green against a black backdrop with abstract details.
Tiff Massey
While bent metal isn't the first thing most people think of when it comes to street art, the medium allows for plenty of range. Tiff Massey, a Detroit metalsmith, proves the versatility of public art. Known for her grandiose sculptures inspired by African tribal art and hip-hop culture, she has created installations across the city including at the Eastern Market. Much of her work explores the intersectionality of class, race and contemporary culture, particularly in regards to the African diaspora and life in Detroit. Beyond her installations, she also creates jewelry and wearable art.
Sydney G. James
Born and raised in Detroit, Sydney G. James has been creating art since she was a child, and her work is heavily influenced by her experiences growing up in the city, often focusing on issues of social justice and the experiences of Black women. James' work is noted for the vivid and striking portraits, featuring women with piercing gazes and intricate hairstyles. Many of her pieces incorporate messages and quotes, emphasizing the resilience and strength of Black women in the face of adversity.
In addition to her art, James works as an activist and organizer. She is one of the founders of BLKOUT Walls Festival, alongside Thomas "Detour" Evans of Denver and Max Sansing of Chicago. The mural festival started in 2021 in the North End of Detroit with the aim of promoting equity and inclusion in the street art community, and with a commitment to having at least 75% of participating artists and producers be muralists of color.
Brian "BNICK" Nickson
Born on the east side of Detroit, Brian Nickson's journey as an artist is a tale of perseverance. Despite being a life-long artist, he found himself working a day job in a manufacturing plant. He had asked God for a sign telling him whether or not to pursue life as a full-time artist when his car's exhaust pipe cracked in half, preventing him from going to work. At that moment, Nickson made the decision to dedicate his life fully to the arts. His work presents a varied series of portraits, often made with acrylics, though due to his delicate style, it is sometimes mistaken for oil paint. The concepts in his work explore elements of contemporary Black life.
Sintex
Sintex is a graffiti artist with a career spanning over 20 years. Sometimes known as the "Detroit Ambassador" for representing his home city to the larger graffiti world, Sintex was featured in "The History of American Graffiti," one of the defining texts of the movement. His art is distinguished by the mix of complex graff lettering and the dynamic portraits of Native Americans and people of Indigenous origins. Combining elements of his graffiti roots with his street-art-influenced portrait work, Sintex showcases the versatility of what a talented hand can do with a spray can.
Bakpak Durden
Pulling from a range of styles, Bakpak Durden's work incorporates elements of baroque, hyperrealism and surrealism and can be found on walls across their native home of Detroit. They were one of the inaugural artists at the 2021 BLKOUT festival, and have painted at the Eastern Market and other venues in Detroit. Outside the city, their work has been featured in galleries in cities around the country. Besides art, as a Black trans artist, they run Paper Street Press, a zine dedicated to highlighting the creativity and struggles of QTDBIPOC artists.