The U.S. is home to some of the best street art anywhere in the world. Electrifying murals that harken to the art form's brash graffiti origins are now a ubiquitous presence amongst urban landscapes and an essential part of experiencing the best of American cities. Here's a cheat sheet on the best cities in America for street art, and what and who to know in these cultural centers before you visit.
New York
"NYC is the birthplace of rebellious art," says street artist and NYC native Curb Your Ego. New York's street art scene traces its roots to Manhattan and the Bronx. Institutions like the Bowery Wall on Houston Street and WallWorks in Mott Haven preserve this legacy. However, Brooklyn's Bushwick neighborhood dominates NYC street art today. Here, local talents paint alongside international artists curated by organizations like JMZ Walls and The Bushwick Collective.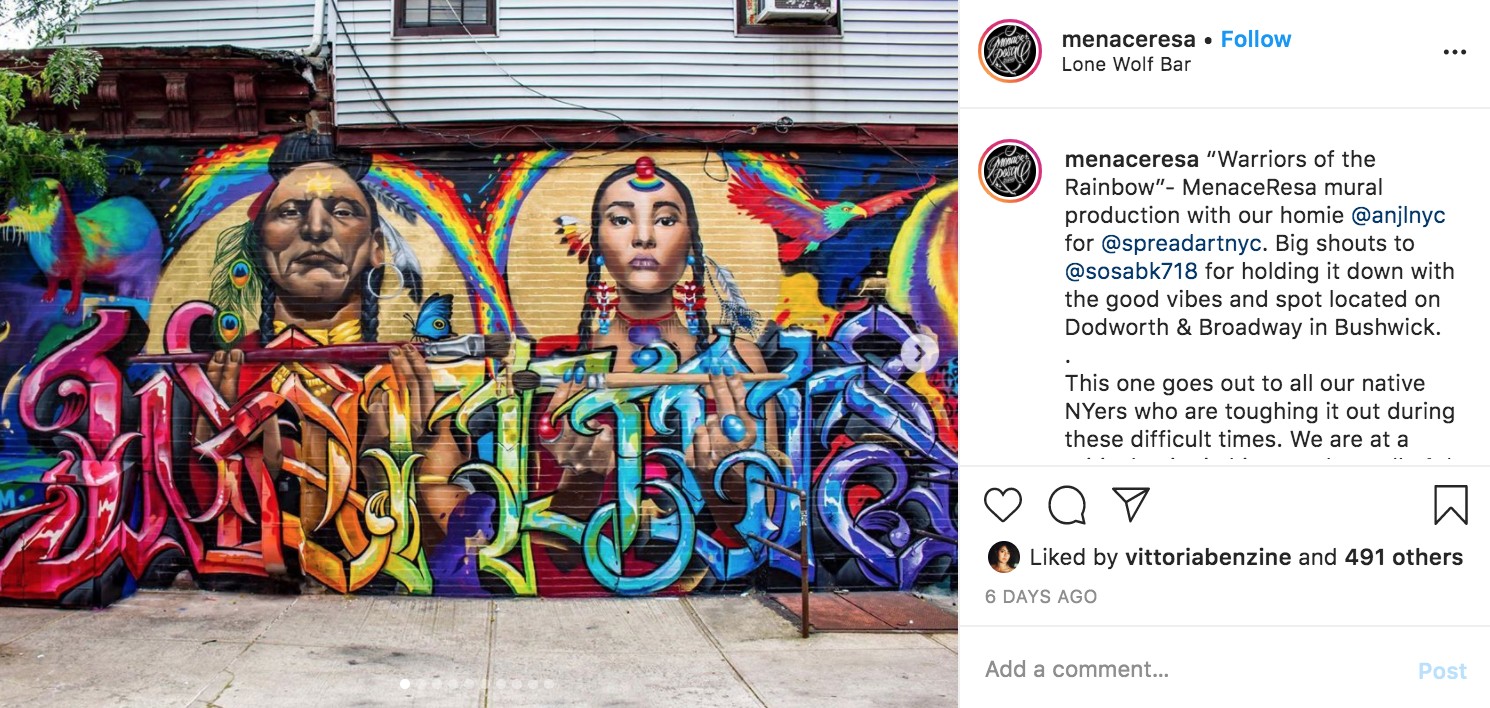 Local artists to know: Swoon, Menace Resa, LAmour Supreme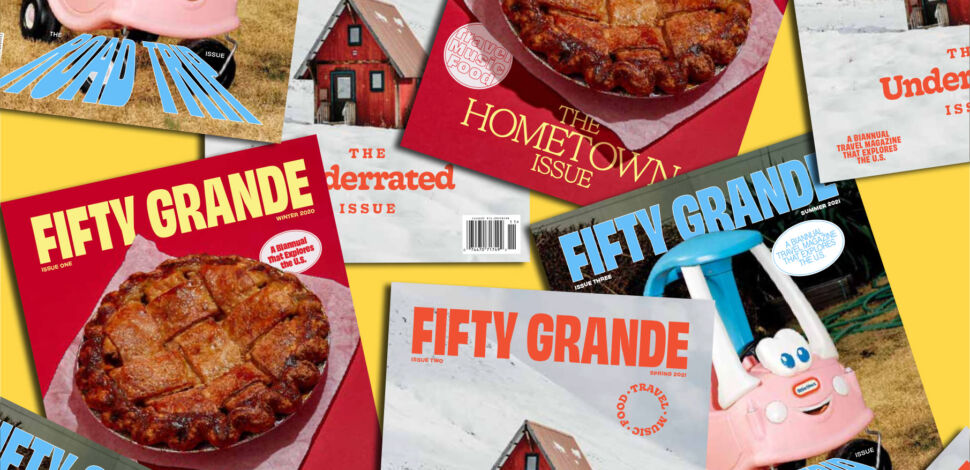 Must-see murals: The Bushwick Collective's world-class, rotating collection of murals is concentrated on Jefferson St. between Wyckoff & St. Nicholas Ave.
---
Los Angeles
LA's sprawling geography and amiable climate render it ripe for outdoor art. Street artist Wrdsmth proudly proclaims "Having painted and pasted my art in cities all over the world, I can honestly say Los Angeles is at the top of my list of favorite places to work. And that's not just because I live here." Venice, Silver Lake, and Downtown LA's Arts District prove the city's most paint-laden areas.
Local artists to know: Tristan Eaton, Retna, Jules Muck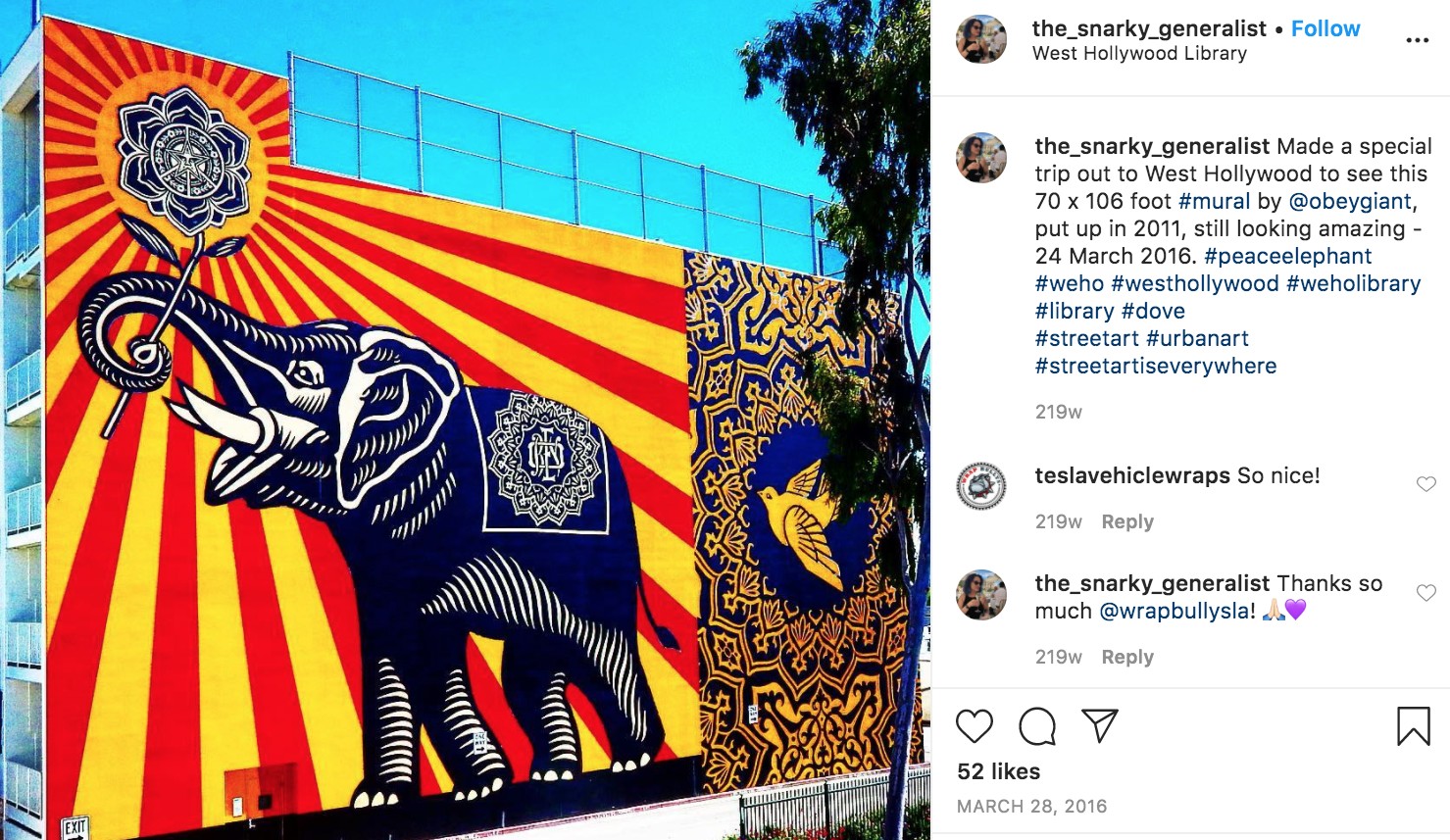 Must-see murals: The West Hollywood Library's parking garage at 625 N San Vicente Boulevard (above) displays three of the city's most iconic murals, with works by renowned artists Shepard Fairey, Kenny Scharf, and Retna.
---
Honolulu
This Oahu metropolis has become an epicenter for the international street art scene. Every year, the up-and-coming Kakaako neighborhood hosts hoards of local and international artists for POW! WOW! Hawaii, a global street art initiative which began in this city. In Kakaako, ceaseless facades of vibrant paint complement the tropical island's vivacious natural fauna.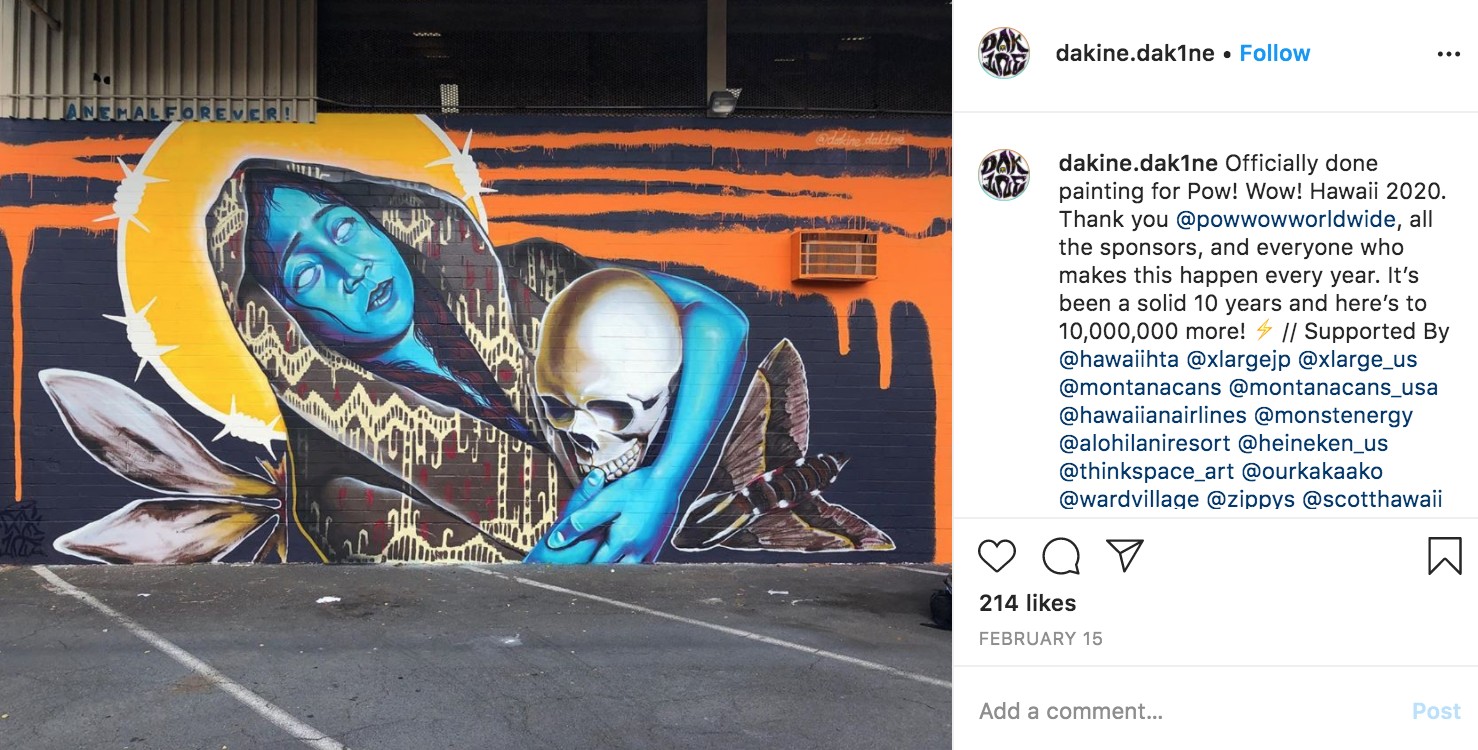 Local artists to know: Katch1, Jesse "DAK1NE" Velasquez, Wooden Wave
Must-see murals: Kakaako's stretch of Cooke Street between Pohukaina & Ala Moana Boulevard is saturated with rich works curated by the POW! WOW! team.
---
Atlanta
Atlanta brings the bounce with its street art. The abandoned Pullman Rail Yard drips with graffiti, though visitors do run risks since the attraction sits upon private property. Neighborhoods like Little Five Points and Old Fourth Ward welcome visitors with their own auras emanating paint. Dr. Dax, an established artist raised in Atlanta, says that artists in his city "stand together more for the fact that we have been overlooked at times." The city's annual OuterSpace event series decorates the city with new murals each year.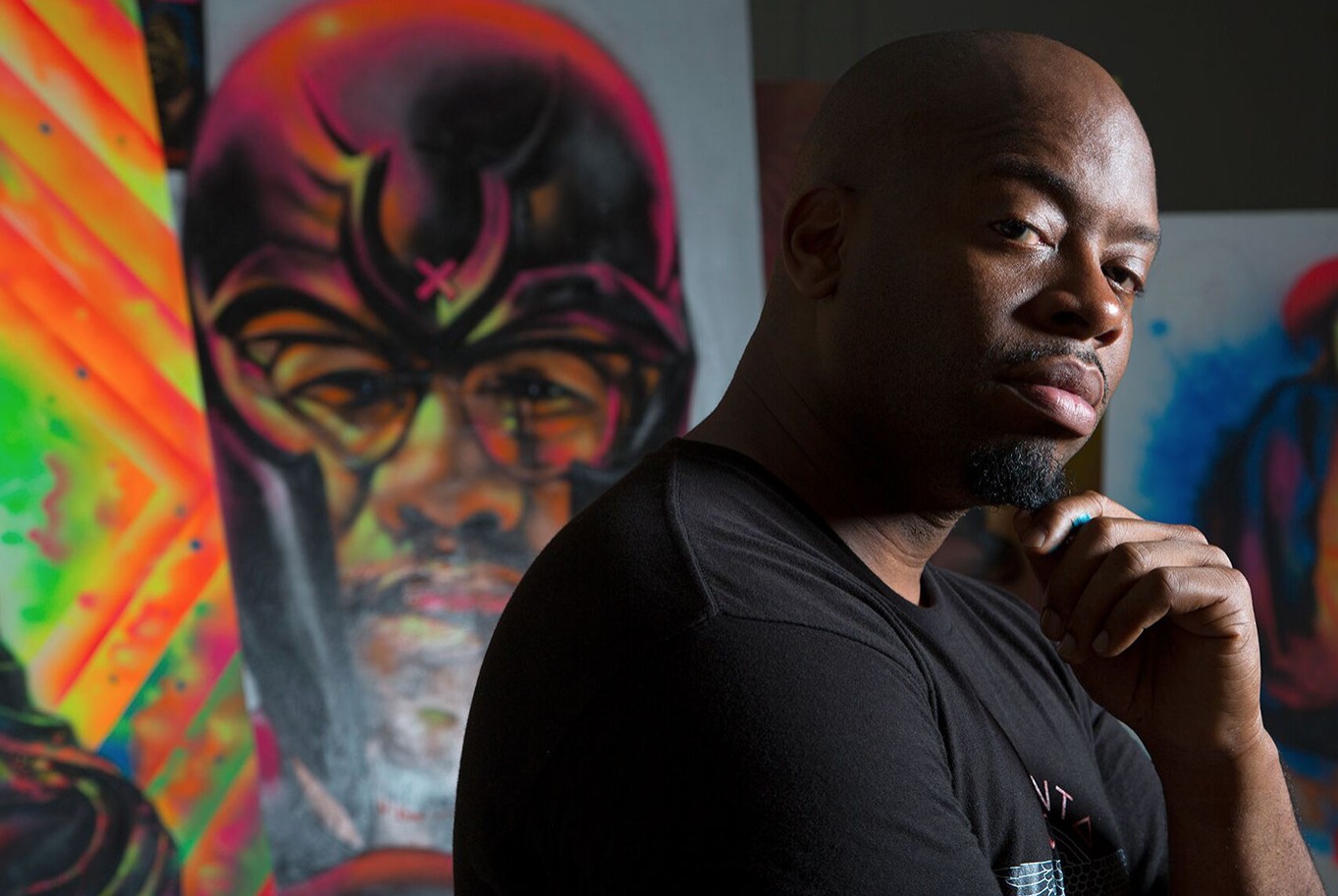 Local artists to know: Fabian Williams (aka Occasional Superstar), Sanithna Phansavanh, Greg Mike
Must-see murals: Max Sansig's work for OuterSpace at 629 Glenwood Avenue SE. The monumental John Lewis mural by Sean Schwab at 219 Auburn Avenue NE. Greg Mike's bombastic large-scale endeavor at 50 Ivan Allen Jr. Boulevard NW.
---
Chicago
Chicago's Pilsen neighborhood has gained acclaim for its artistic population, evidenced by a plethora of murals. Logan Square enjoys the same reputation. The B_Line, a new "street art corridor" in the meatpacking district's Fulton Market, marks the city's latest street art attraction. B_Line feature and local artist CZR PRZ cites variety as Chicago's strongest suit, stating, "There are many incredible POC, women, and LGBTQ artists here that make up a large part of the community."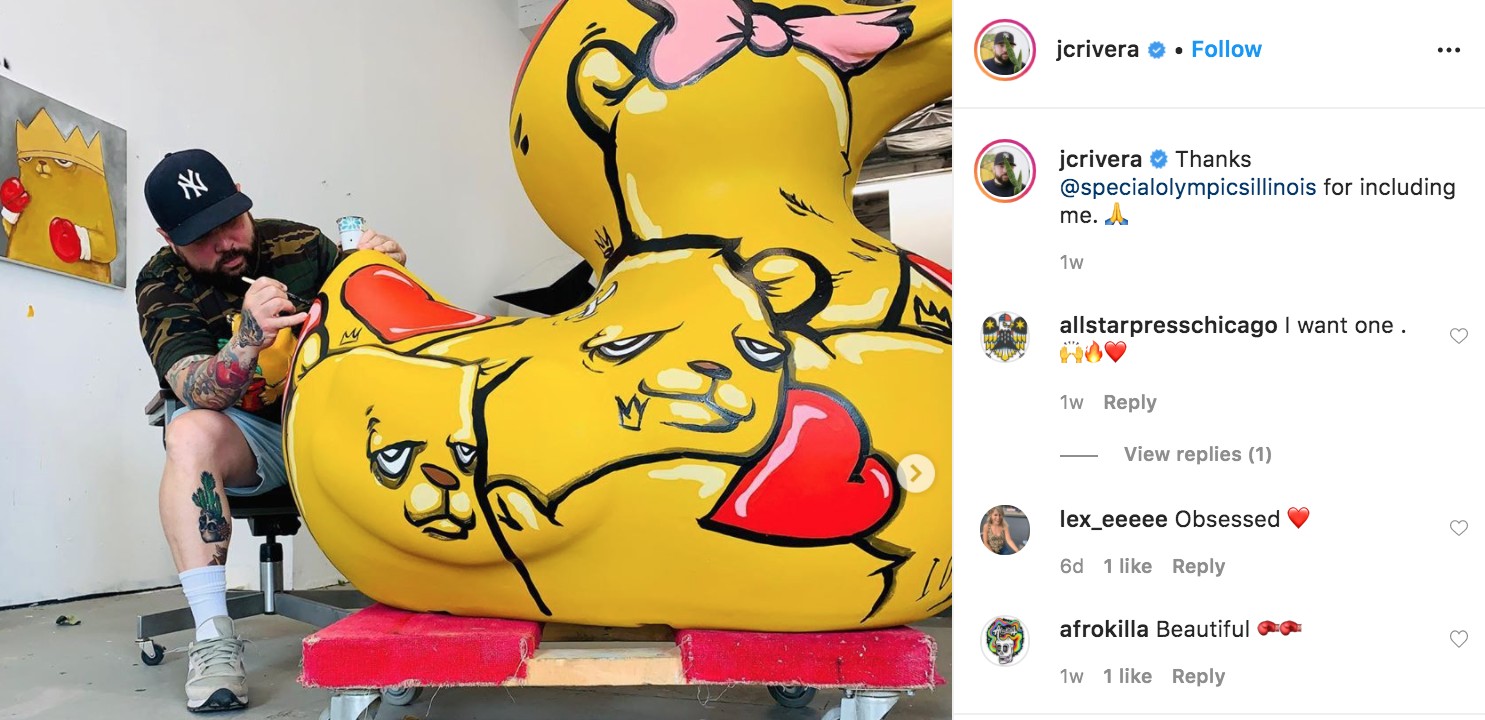 Local artists to know: JC Rivera, Sam Kirk, Max Sansig
Must-see murals: Wall of Daydreaming, Man's Inhumanity to Man, a perfectly preserved 1975 mural by Mitchell Caton and William Walker located at 383 E. 47th Street. Jeff Zimmerman's frenetic, intricate mural at 1813 N. Milwaukee Ave. Suburban Warrior's iridescent woman completed for the B_Line.
---
Austin
While many associate Austin with SxSW, public art fuels the place's pulse. 6th Street vibrates with painted hues, but standalone treasures abound. Local artist Lucas Aoki explains, "the close connection among artists in the community is what matters. It still feels like a small town where a lot of artists know each other and support each other.
Local artists to know: Jason Eatherly, Mike Johnston (aka Truth), Federico Archuleta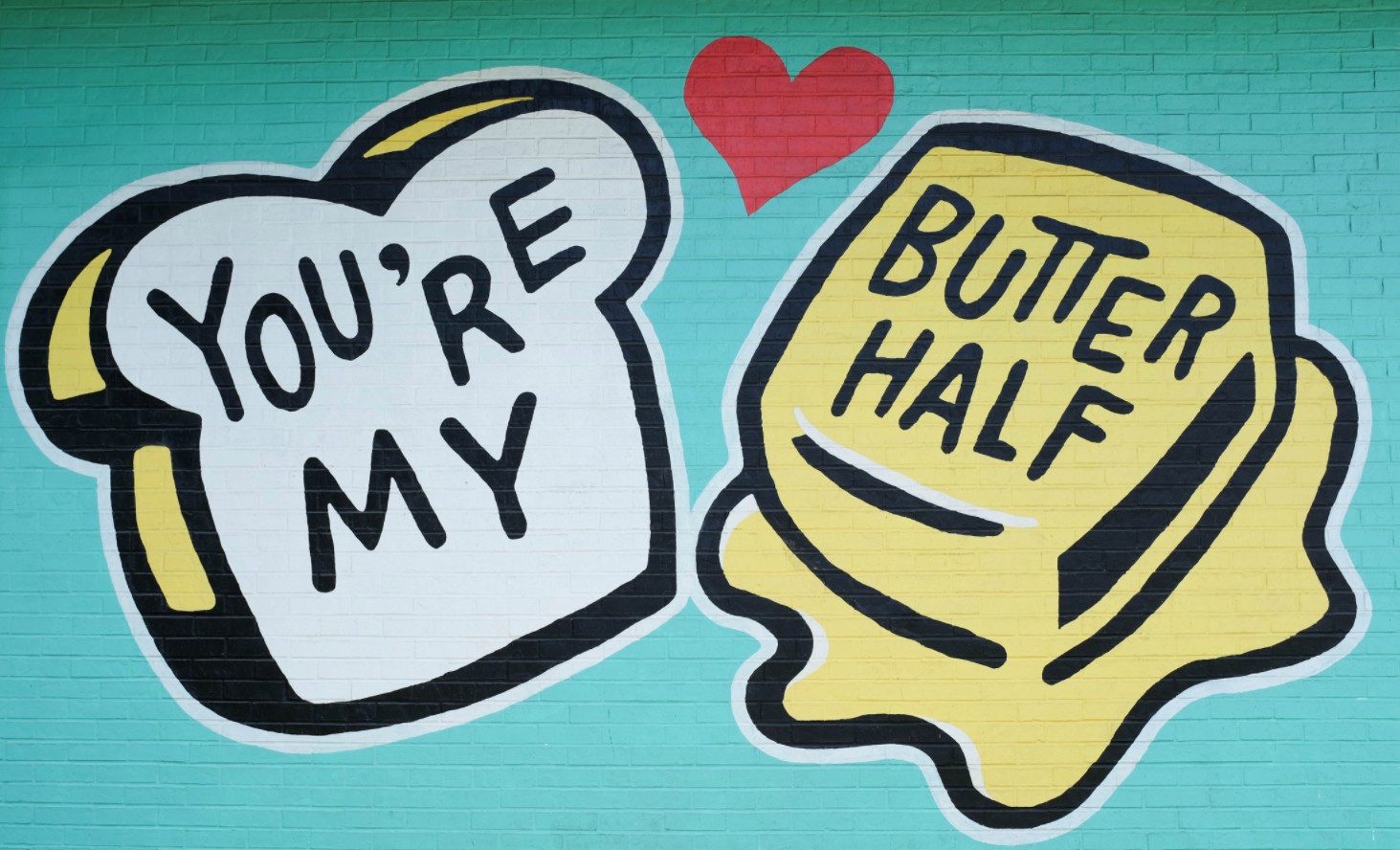 Must-see murals: Daniel Johnston's original Hi, How Are You? Mural at 2100 Guadalupe Street. The city's iconic You're My Butter Half mural provides photo ops for friends and lovers alike at 2000 E MLK Jr Boulevard. We Rise, a spectacular amalgamation of characters at the interaction of Chicon Street and E. 12th Street.
---
Detroit
Detroit has historically spawned cultural movements and the city's lively street art community embodies the next chapter in this area. Eastern Market is amongst the central points of Detroit's art community. The venue hosts a world-class array of muralists and art-related events. Detroit also hosts individual murals and other attractions like the Ride It Sculpture Park, which marries recreational activity with visual appeal.
Local artists to know: Sheefy McFly, Bakpak Durden, Brian Nickson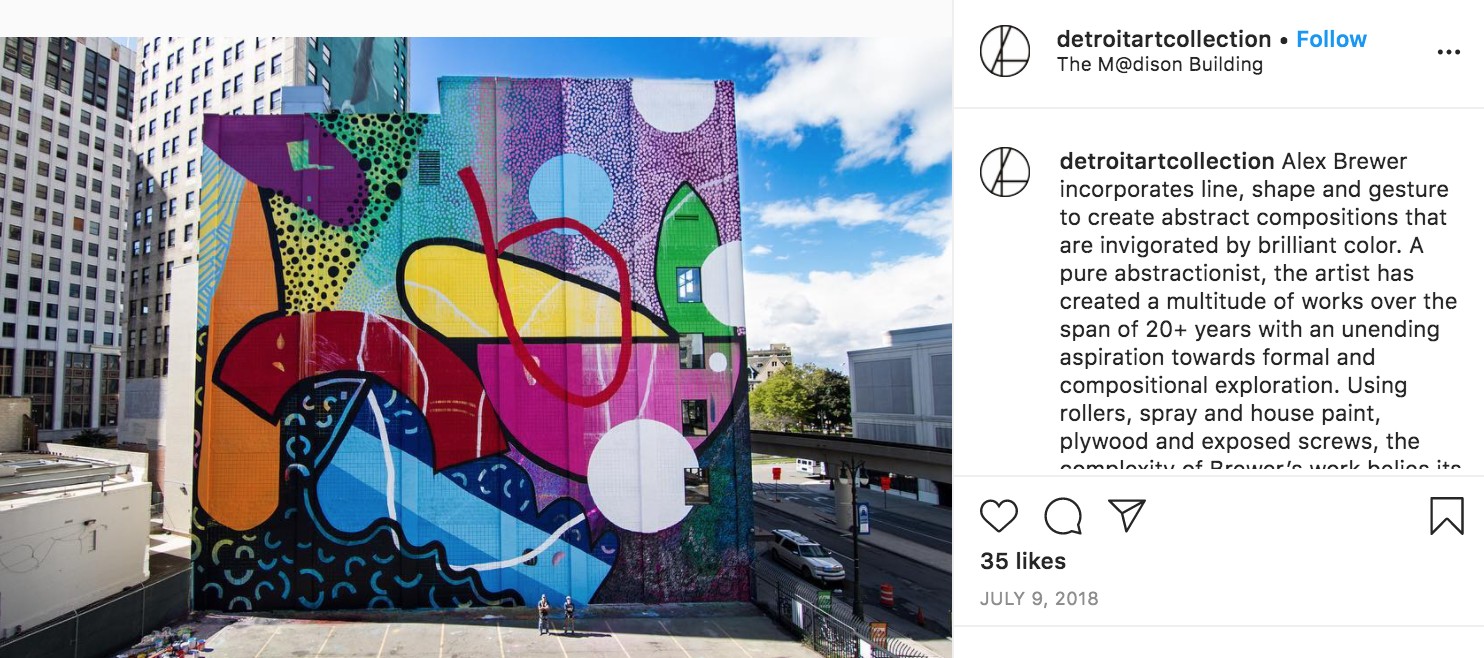 Must-see murals: Kobie Solomon's fantastical Detroit Chimera at 1600 Clay Street. HENCE's 1000 square-foot mural at 1555 Broadway Street. Beau Stanton's wraparound mural painted at 2126 Pierce Street for Murals in the Market.
---
Denver
Denver is a favorite amongst creatives for its gorgeous landscapes and 420-friendly ideals. RiNo Art District dominates the city's scene, playing host to the annual CRUSH Walls. Lower downtown Denver (LoDo) cuts a close second with its own roster of impressive public art. Local artist Sandra Fettingis extolls the city's close-knit community, proclaiming, "You can't drive down any given street or step foot into many establishments without seeing a fellow street artist's work in one form or another!"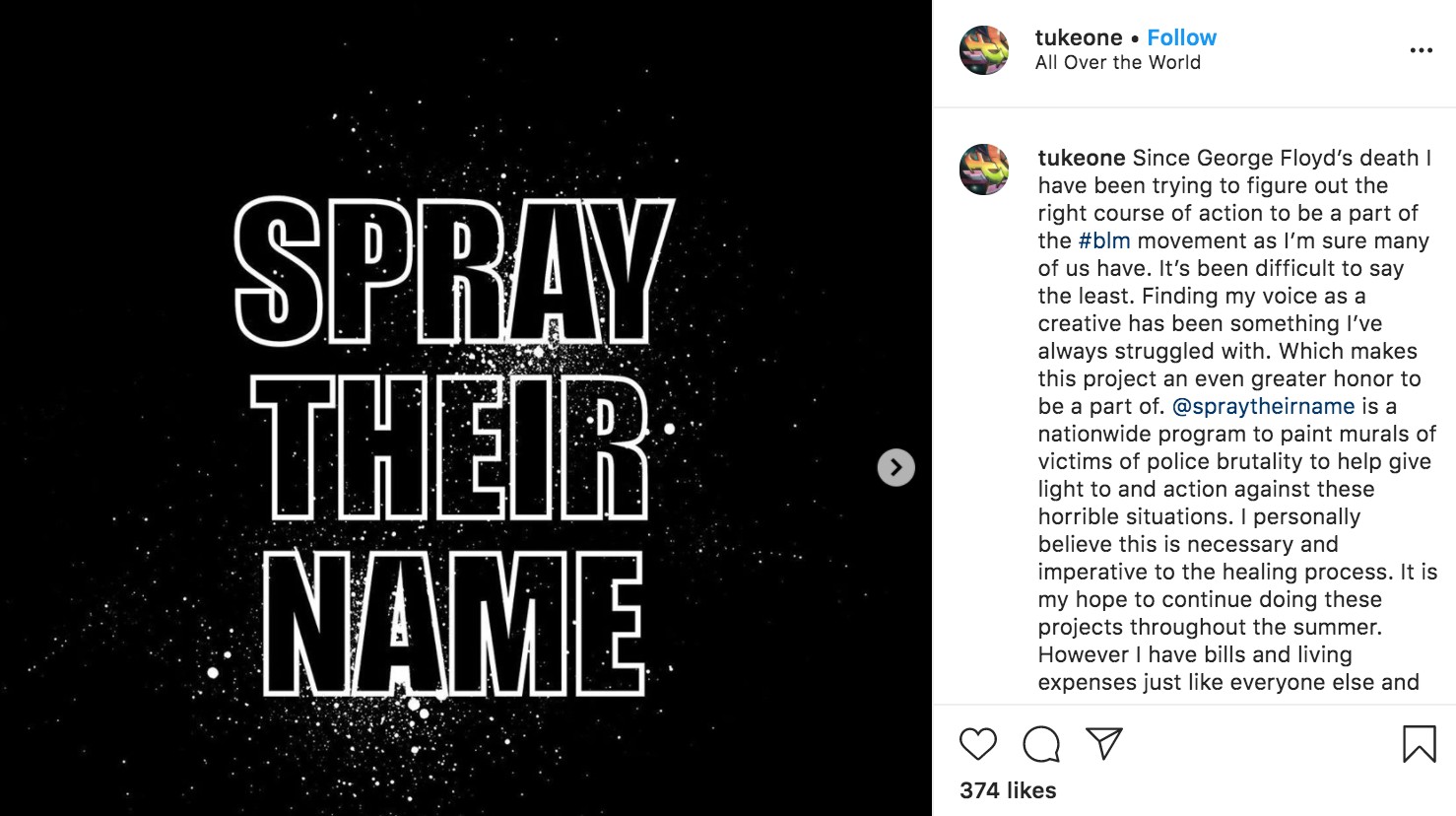 Local artists to know: Tuke, Patrick Kane McGregor, Kirileigh Jones
Must-see murals: The Tortoise & Harriet by international powerhouse Dulk at 2631 Larimer Street. Grow Love's celestial portrait of Marilyn Monroe at 1443 Stout Street. Intricate pattern work by Jason Garcia at 741 East Colfax Avenue.
ALSO SEE: