It's still August, but fall will be here before you know it, and so will these stand-out festivals.
National Fried Chicken Festival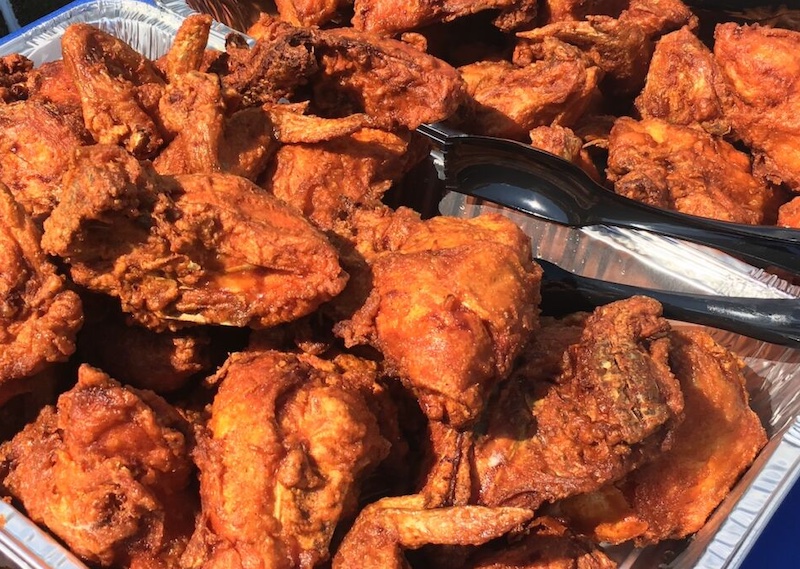 September 30-October 1, New Orleans
A two-day fete for fried chicken lovers, fried dough lovers and anyone in between.
The festival brings more than 40 nationally-renowned fried chicken vendors, hailing from places like Mississippi, Louisiana and Texas, to show off their creations. Gus's World Famous Famous Fried Chicken (last year's winner for "Best Fried Chicken") and a Mi-So Hon-Ney chicken wings with sriracha truffle sweet chili cream waffle from Ba Chi Canteen are just some of the dishes you can expect. Fast-food chain Raising Cane's hosts this bacchanal, which is the largest food festival in the whole state of Louisiana. This in itself is an impressive feat given that Louisianans put on a festival every three days.
Nashville Oktoberfest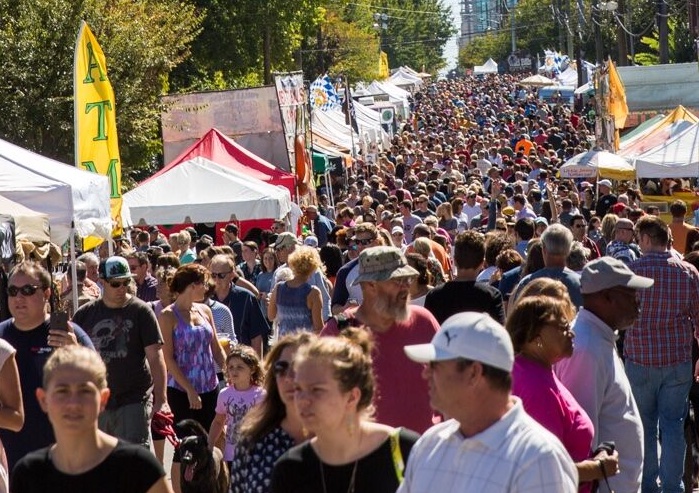 October 5-8, Nashville
Leave your cowboy hats at the door and grab your dirndls and lederhosen for the second largest Oktoberfest in the country.
It may not be Germany, but Nashville Oktoberfest has all the dirndls, dachshunds, brats and beers to make you feel like you're there. In the mid-19th century, German immigrants settled into the now historic Germantown community and, every year since 1980, this tiny neighborhood has transformed into a mini Munich for the annual Nashville Oktoberfest.
Chicago Beer Fest 2023
October 7, Chicago
Where else can you find perfectly preserved dinosaur bones and perfectly balanced coffee stouts in one convenient location?
The Chicago Beer Fest celebrates the finest of craft beer, from local, midwestern microbreweries like The Blind Pig to grocery store staples like Lagunitas and New Belgium. Scheduled on the last night of the traditional Oktoberfest calendar, the Chicago Beer Fest represents over 65 breweries, which means you stand a good chance of finding something even for that friend who swears she doesn't like beer. Like pomegranate ginger seltzer from Press, or a chocolate cherry cordial from Blake's Hard Cider.
New York City Wine & Food Festival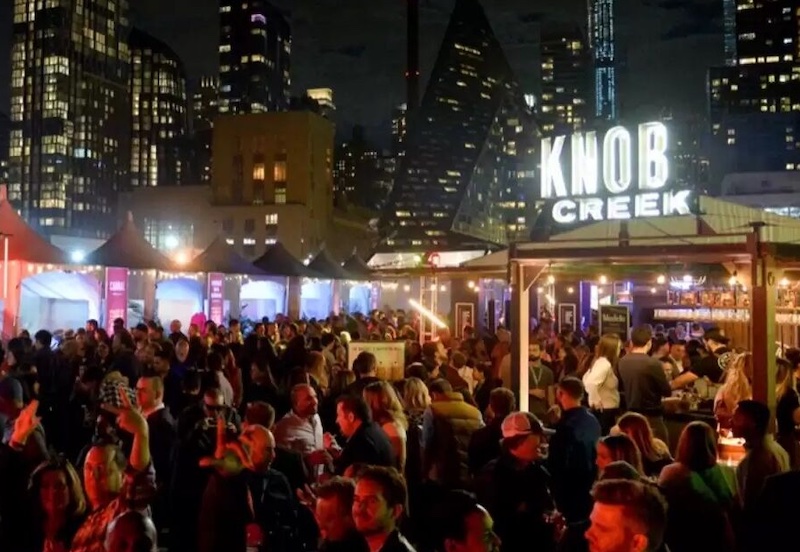 October 12-15, New York City
Much like the city itself, this festival has every kind of food you can think of, from smash burgers to an Air France-sponsored intimate dining experience.
The 16th iteration of New York City Wine & Food Festival arrives in October with over 80 different events throughout the city. Choosing where to go is probably going to be the hardest task here. The Grand Tasting, though, should be an easy yes. The festival's signature event covers 135,000 square feet with booths set up by every kind of food company, all bursting with samples. Come with a well-formed strategy — maps included — if only to stay sane.
The Chocolate Expo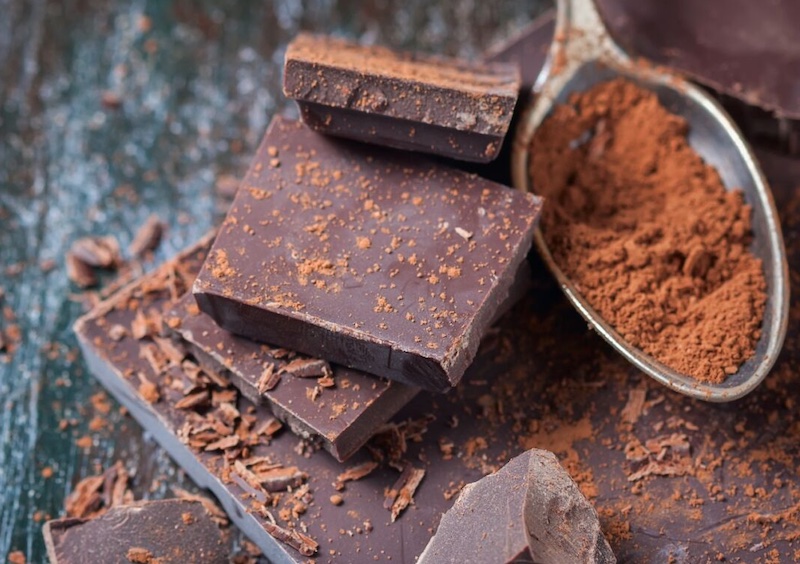 October 15, Manchester, New Hampshire
It's no chocolate factory, but it's pretty close, with an upwards of 90 vendors serving up chocolate (and non-chocolate) delights
The Chocolate Expo theme song has, at times, an entrapping vibe to its lyrics. "It's a chocolate wonderland! Don't care if we never leave, so many things I just can't wait to try, so stay with me all day and all night," belt Ron Geffen and Kris Carmillo about the event taking place October 15 in New Hampshire and in other northeastern states from January to April. The lyrics aren't totally off. There will be somewhere between 30 and 90 local and regional chocolate vendors serving delicious concoctions at the fest, and that does sound like the sweetest of traps.
Town Point Virginia Fall Wine Festival 2023
October 21-22, Norfolk, Virginia
Become a connoisseur of Virginia wines (and check out a historic navy battleship) at Norfolk's waterfront Town Point Park.
Virginia loves its founding father origin myths, and the wine industry is no exception: spend a little time Googling and you'll undoubtedly run across mentions of devout oenophile Thomas Jefferson. Still, with over 250 wineries across the state, Virginia is squarely on the map for wine destinations. If you're into wine and enjoy buying local head to Norfolk's Town Point Virginia Fall Wine Festival. There you'll find 25 of the Commonwealth's best wineries pouring and selling over 200 fine wines, as well as food and other wine-related vendors.
Wurstfest 2023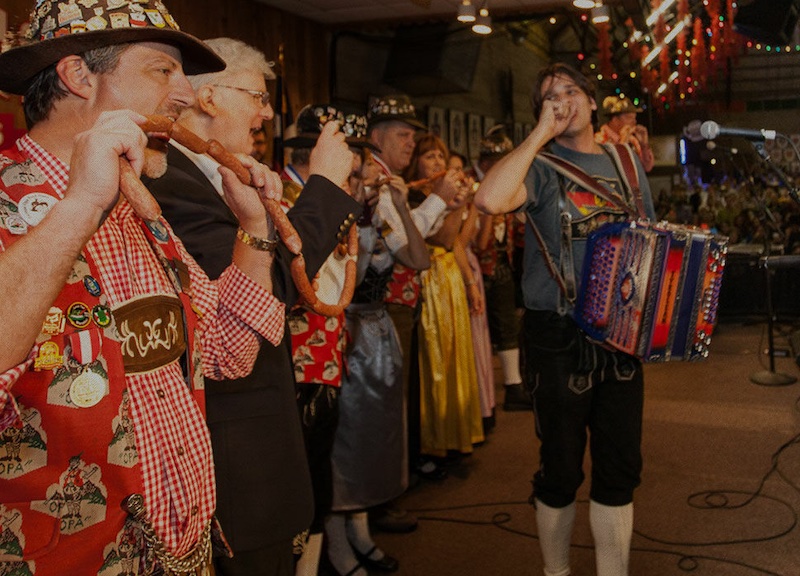 November 3-12, New Braunfels, Texas
Ten days of German food, drink, games, and music in the heart of Texas at an essential American Oktoberfest venue.
For the past sixty years, on every first Friday of November, in the small unassuming town of New Braunfels, near where the Comal and Guadalupe rivers meet, people gathered around the sausage in a celebration of German culture. But what started by a local meat inspector as the smaller scale "Sausage Festival" in praise of the Bavarian delicacy, has turned into Wurstfest, a 10-day German cultural event attended by people in the hundreds of thousands.
National Peanut Festival 2023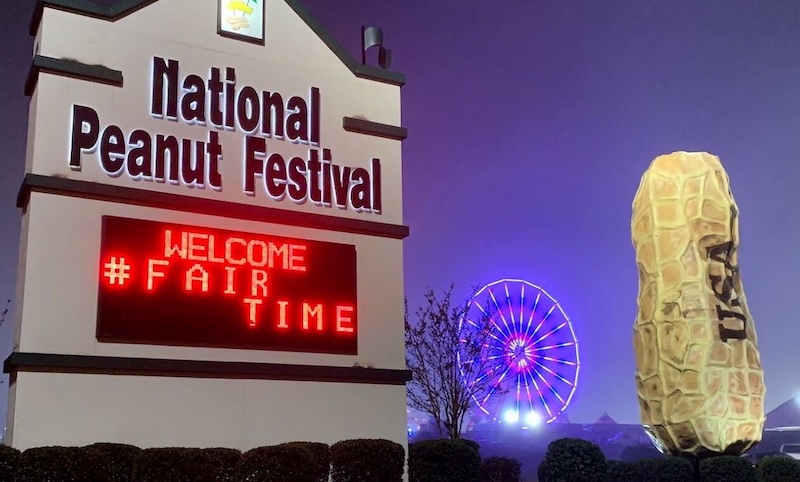 November 3-12, Dotham, Alabama
In the heart of Dothan, Ala., you'll find the National Peanut Festival, the largest peanut festival in the nation.
In the heart of Dothan, Ala., the Peanut Capital of the World, where more than half of the peanuts in America are grown, you'll find the National Peanut Festival. This is 10 days of what is essentially a ginormous state fair in celebration of peanuts. Like any state fair, this peanut party rages on the local fairgrounds, where the floor is dirt and the food is fried. Classic carnival rides populate the skyline and the sounds of live country music and crowds cheering for street-style entertainment cloud the airwaves.
Chomp and Stomp Chili Cook-off and Bluegrass Festival 2023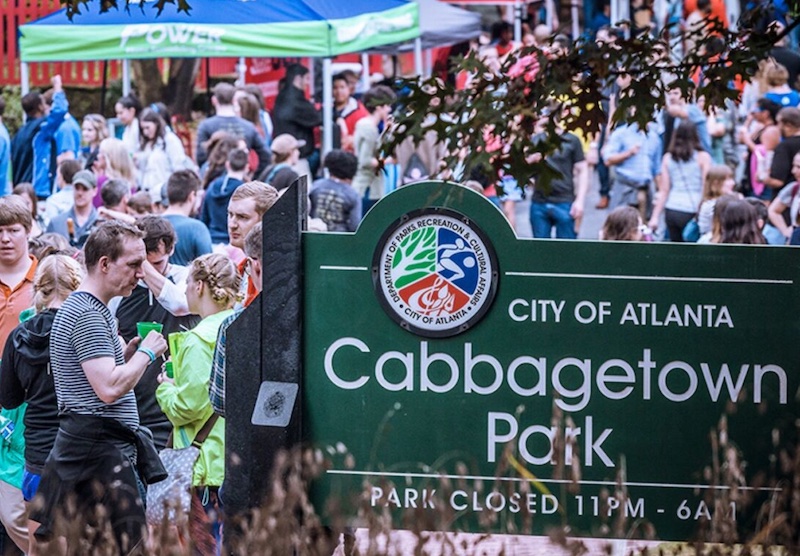 November 4, Atlanta
An homage to Atlanta's Cabbagetown, its music history and arts, and to beany-sustenance.
The Chomp and Stomp Chili Cook-off and Bluegrass Festival 2023 is your neighborhood walk gone wild, turning a few blocks of the Cabbagetown neighborhood of Atlanta into a festival venue. Last year two street blocks were reserved for the chili cook off, four blocks for the over 80 local artists who sell their work, a street for festival sponsoring vendors, a long street for food vendors, and another block for restaurants.
Orlando Beer Festival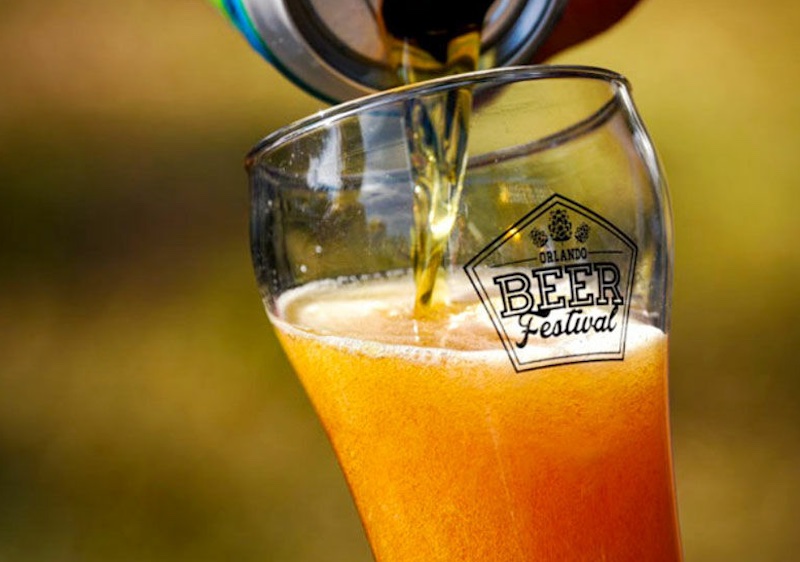 November 4, Orlando
A craft beer expo with a backyard hootenanny vibe.
In a city known for its larger than life festivals, amusement parks and parades, the Orlando Beer Festival is a refreshingly laid-back showcase of over 50 local, regional and national breweries. Big, recognizable brands like BJ's Brewhouse complement niche microbreweries like Three Odd Guys and Deviant Wolfe, ensuring a variety of strengths, colors and tasting notes among the more than 200 suds on offer.
PA Bacon Fest 2023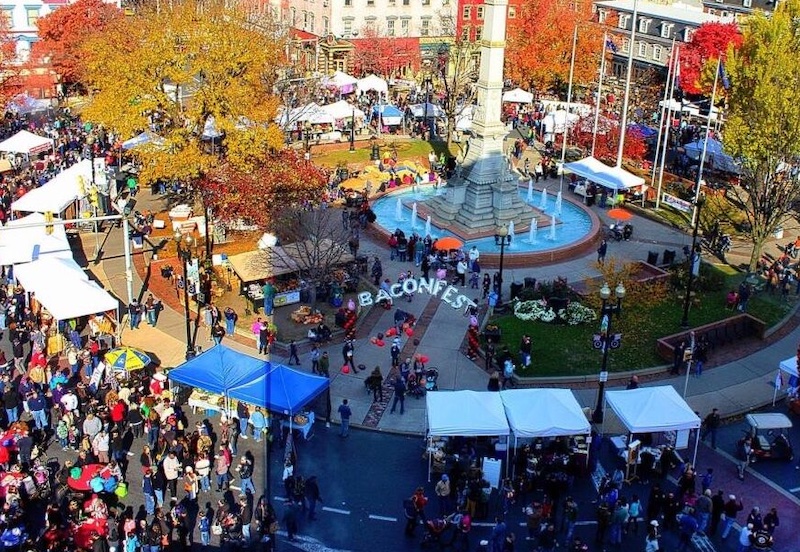 November 4-5, Easton, Pennsylvania
Go absolutely hog wild at this family event made for pigging out.
Now in the 12th year after having expanded from what was originally a farmers market, PA Bacon Fest draws over 150 vendors to Easton, Pa., all somehow dealing in bacon. From hog calling and costume contests, to bacon treats of every variety — including chocolate-covered bacon and bacon cupcakes — and bacon-eating competitions, to family-friendly comedic performances and a 5k run, Bacon Fest celebrates everything bacon.
Port Barre Cracklin Festival 2023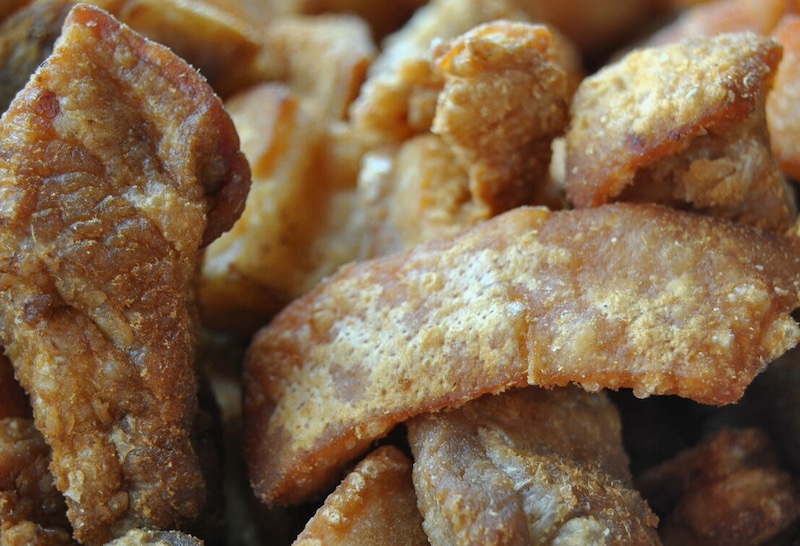 November 9-12, Port Barre, Louisiana
Rage like a Cajun at this festival for fried and crispy pork meat.
What do you call a chunk of pork that is deep-fried – twice – in its own oil? A cracklin, of course. And it's more than just a salty, crispy treat at the Port Barre Cracklin Festival. It's a symbol of, and reason to, celebrate all things Cajun.
New York State Craft Brewers Festival 2023
November 18, Syracuse, New York
There's more to New York beer than Brooklyn. Taste the state's best in unlimited 3-ounce samples from over 55 New York State brewers.
The New York State Craft Brewers Festival takes drinkers beyond the trendy, pastel breweries of Brooklyn, highlighting state operations that Jen Meyers from the NYS Brewers Association described as "Big, small, everything in between."