This story appears in the Unplugged issue, in stores February 28 and available here.
Wheeling my suitcase through the front yard, past the forest green Roman columns and up the porch steps of The Chloe, I feel like I'm arriving at a stylish friend's home rather than a hotel. The tree-lined streets in Uptown feel far more residential than anything in the French Quarter, and there are just 14 guest rooms in this Victorian-era house.
If you're visiting New Orleans for Mardi Gras, The Chloe sits on prime real estate. The famous parade passes right in front of the hotel on St. Charles Avenue, so you can watch from the comfort of your room or a rocking chair on the front porch, rather than fight the madding crowds. Yet, despite being in the middle of the city's fray, the hotel somehow feels detached.
"That's very much the vibe here, that you can be comfortable in your own skin and unplug from the hectic nightlife that New Orleans is known for," says Robért LeBlanc, founder and creative director of boutique hospitality firm LeBlanc + Smith. LeBlanc owns several restaurants and bars in New Orleans, including Barrel Proof and Sylvain, but The Chloe is his first foray into hotels.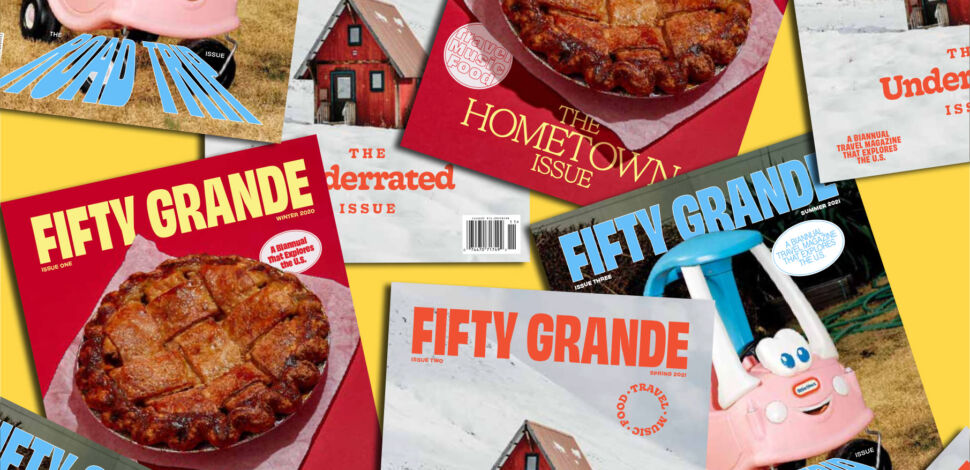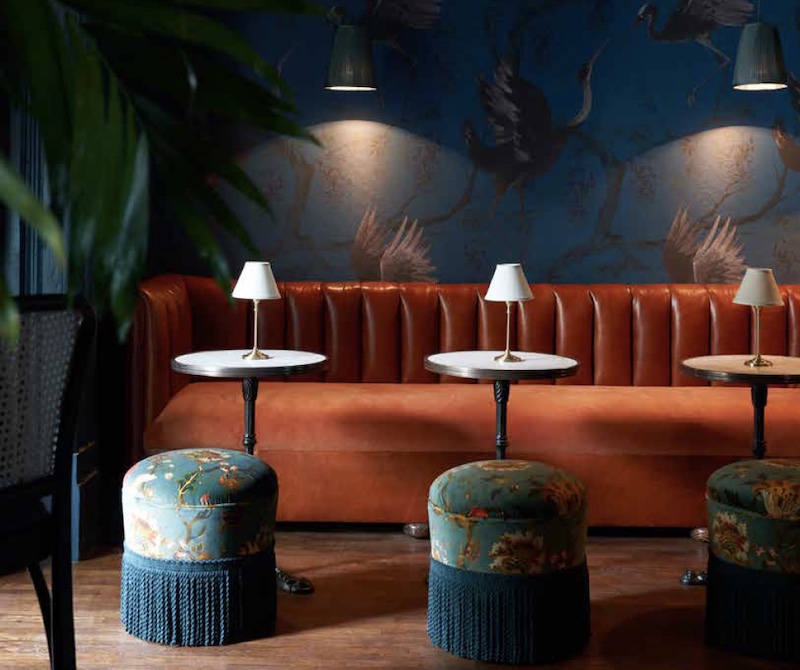 Once inside The Chloe, I find the reception desk tucked into a shadowy alcove, and I'm handed a real metal key rather than a key card. Dark green and navy blue dominate the communal areas downstairs. Plush floral rugs, daedal upholstery in the lounge, and blue and white ceramics sit against walls that are such a deep teal they look black at night. Upstairs, in contrast, the walls of my room are white and natural light streams in from all directions. The sun-kissed wooden floors creak just a little beneath my feet.
"The tug of light and dark, at the very base level, is about making somebody feel cozy in a room, or expansive," explains interior designer Sara Ruffin Costello. Common spaces are designed to be darker and moodier, creating a sense of intimacy and privacy, while guest rooms are light, bright and airy.
Most of the antique furniture was sourced from various local auction houses, but the weathered steamer trunk at the foot of my bed is a relic from the previous owners of the house. Ruffin Costello's favorite pieces are the alligator door knockers, carried back in her suitcase from a metal shop she stumbled upon in San Miguel de Allende, Mexico, while attending a wedding.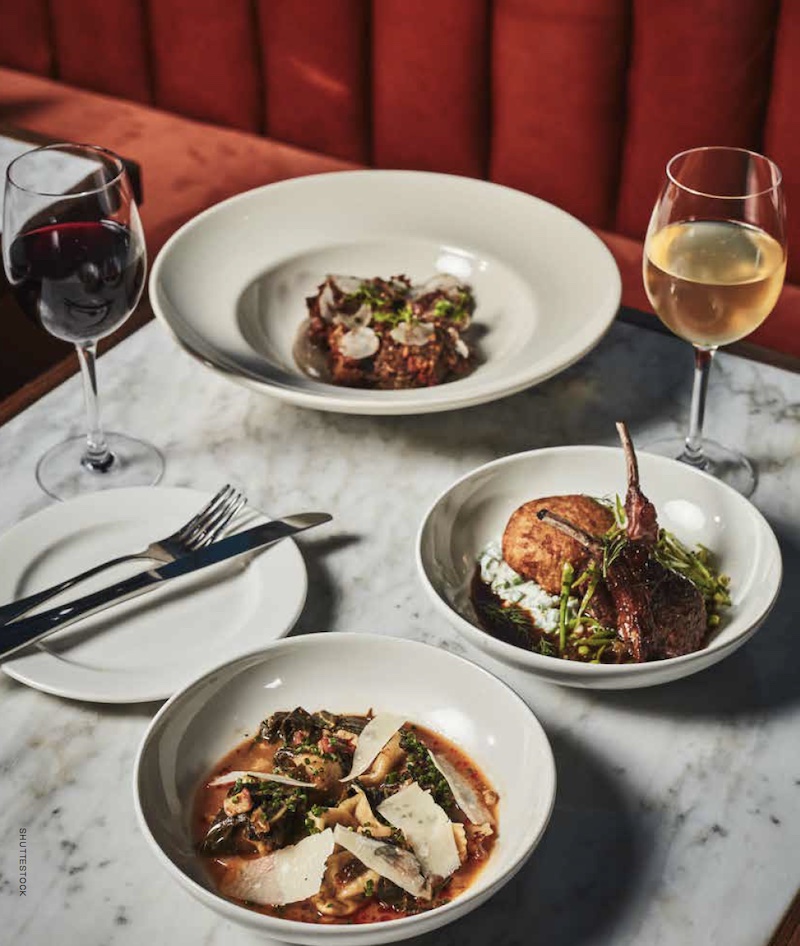 In my room, I practically inhale the complimentary chocolate bonbons from local chocolate maker Piety and Desire waiting for me with a handwritten welcome note. It takes me a minute to find the bathroom in my room, which is hidden Narnia style behind a repurposed vintage armoire door. But, once I find the bath salts and oils from local apothecary Oxalis sitting beside the deep soaking tub, it hits me. Between those and the stack of vinyl records and accompanying record player in my room, I know exactly how I'll be ending my night: relishing the little luxuries. A wicker basket full of fluffy white towels, marble shower, Italian linens and a turquoise hand-woven seersucker robe each feel like a loving gesture by an old friend. I let out a deep exhale and settle in.