Are you afraid of the dark? Maybe not under normal circumstances. Or, maybe you're like me and have never enjoyed haunted places and houses, or that moment at a childhood sleepover when someone would pull out their copy of "Scary Stories to Tell in the Dark." Either way, when a chill returns to the air and the leaves start to fall, something shifts. The darkness gets a bit more thrilling.
There's a spookier side to this season, one that gets amplified (and capitalized on) in places that have a little extra paranormal energy. Some may say there's no such thing as ghosts, but countless hotel visitors, house guests and business owners beg to differ. From historic hotels with slightly sinister pasts and lauded restaurants in metropolitan areas to ordinary homes where the unthinkable occurred, so-called hauntings exist all across the country. These supernatural hot spots are overrun with tales of disembodied voices, objects moving on their own, unexplained assaults and much more.
This Halloween season, set course for these 10 haunted places that are worth a visit…if you have the stomach for it. And, if you don't, consider some of our other favorite places to visit in the fall.
The Alamo, San Antonio, Texas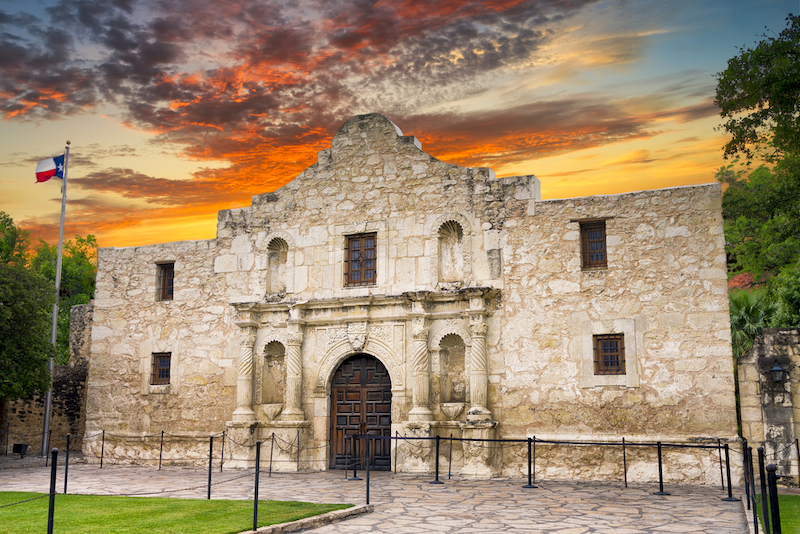 Living Texans make it a priority to remember The Alamo, and there's allegedly a cadre of bodiless residents who have never forgotten this historic spot either. In 1836, there was bloodshed on both sides of the Battle of the Alamo when Mexican troops overtook the mission in a turning point in the Texas Revolution; it's no wonder that some restless souls appear to still wander this mission building. In fact, the Alamo's first reported ghost sighting happened only weeks after the famed battle. Are these ghosts the souls of those who fought in the Battle of the Alamo? Maybe. Or maybe not. Before the Mission San Antonio de Valero was constructed, the land the building sits on served as a city cemetery. It's estimated that more than a thousand people were buried there.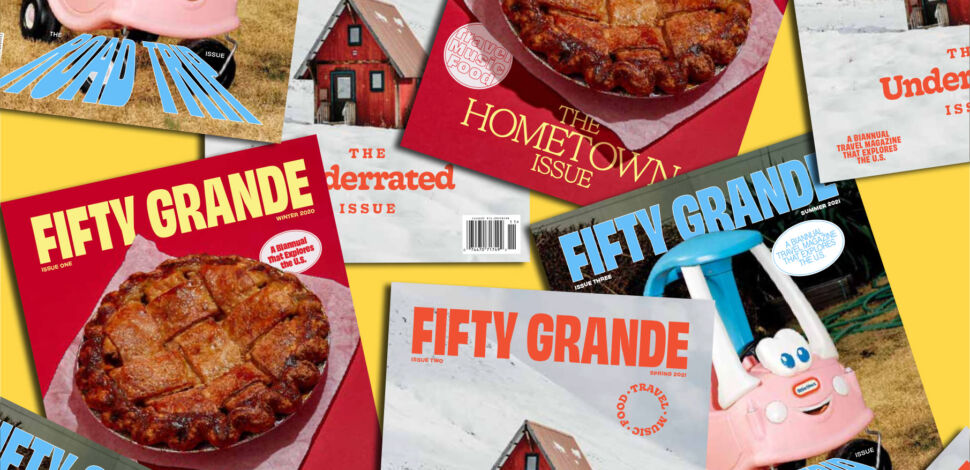 Numerous people have witnessed ghostly activity at the Alamo at all hours of the day and night. To this day, guests at a nearby hotel report seeing the specters of a long-ago army marching up and down the path in front of the Alamo. Playful small children and even John Wayne himself, the Western star of "The Alamo," have caught the eye of living tourists who have come to visit the battlefield.
Crescent Hotel, Eureka Springs, Ark.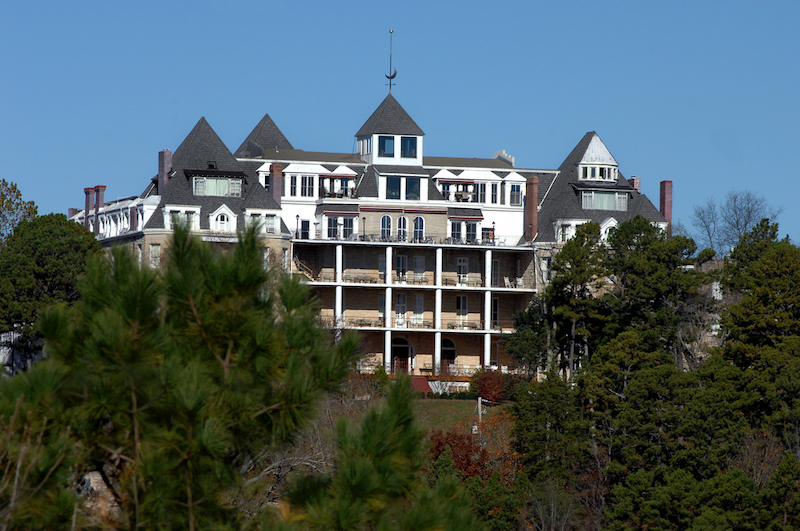 With breathtaking views of the area's oldest Victorian homes and the rolling Ozark Mountains beyond, the Crescent Hotel should be an idyllic getaway. And it would be if it weren't for the ghosts. Over the years, this spot has gained a reputation as one of the country's most haunted hotels.
Opened in May of 1886, the Crescent Hotel was as grandiose a resort hotel as the Ozarks had ever seen. But, like many of the grand hotels of yesteryear, the Crescent Hotel eventually fell on hard times. The property was sold and for a brief time billed as a luxury, "cancer-curing" hospital by self-proclaimed medical professional (and publicly proclaimed charlatan) Norman Baker. It also served as a girls college for a number of years.
Somewhere between the patients, the hotel guests and the students, an energy got trapped at the Crescent Hotel. Today, there is no shortage of specter sightings here. Guests and staff both have reported paranormal experiences in the hotel lobby, hallways, guest suites and on the property's grounds. In Room 218, you might find the ghost of Michael, an Irish stone mason who fell to his death during the hotel's construction. And on the fourth floor you might spot Theodora, one of the former hospital's cancer patients, fumbling with her keys. You may even hear meows from the beyond from the famed hotel cat Morris, who was lovingly referred to as the general manager for 21 years and is buried on the property.
Book a room and a ghost tour at the Crescent Hotel and see which of the ghostly guests you might encounter. Plus, the residents of Eureka Springs go all in on Halloween, so it's a particularly festive place to visit in October.
Eastern State Penitentiary, Philadelphia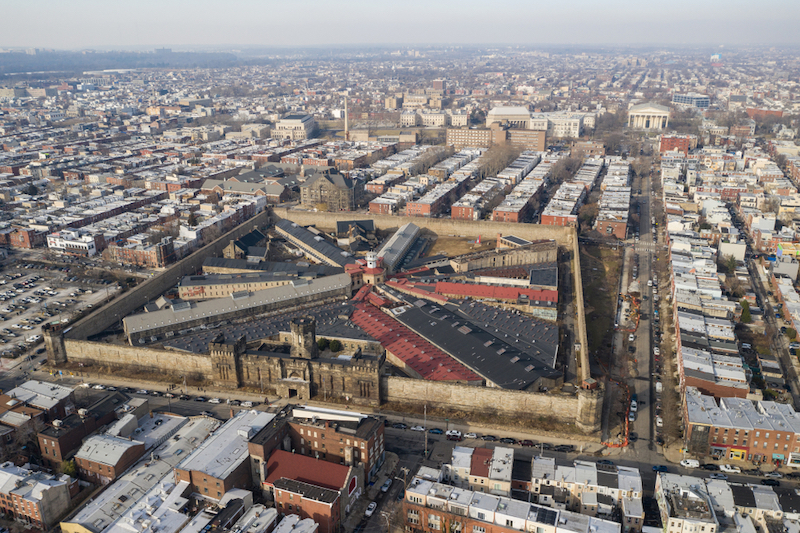 When it comes to creepy abandoned prisons, Philadelphia's Eastern State Penitentiary easily tops any freaky list. Once one of the most famous (and expensive) prisons ever built, this historic building has since become a popular destination for tourists and ghost hunters alike.
The facility, which opened in 1829, operated for more than 140 years before it was closed in 1971. It was among the first to enact prolonged isolation as a misguided way to inspire "true penitence" in its prisoners. During its tenure, the correctional facility saw all manner of suicide, mental illness, disease, murder and even torture, and housed infamous criminals like Al Capone and bank robber "Slick Willie" Sutton. Many of the prisoners experienced harsh and often grotesque punishments during their time in the facility, and a few seem to have stuck around to remind us just how awful they were treated.
Silhouettes of guards are often spotted in the prison's abandoned towers, and footsteps, whispers and wails have been heard in virtually every corner of the place. Visitors brave enough to tour the inside of this infamous prison can do so during the day or at night.
Hotel Monte Vista, Flagstaff, Ariz.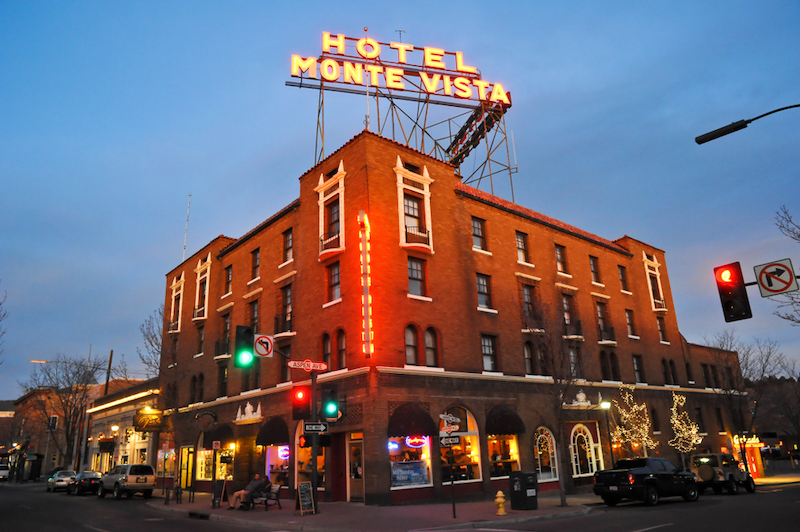 The Hotel Monte Vista in Flagstaff, Ariz., was a favorite spot for Hollywood Western stars during the '40s and '50s. But, over the years, the historic hotel has attracted some other notable, albeit more spectral, guests as well.
The Hotel Monte Vista opened in 1926 as first-class accommodations for travelers passing through this northern Arizona mountain town. At one point in its history, the hotel housed a long-term boarder who had an unusual habit of hanging raw meat from his chandelier. In the late 1980s, he was found in Room 220 three days after his death. Shortly after, the hotel's maintenance man entered Room 220 to make some routine repairs. He left for just a moment, and, when he returned, the TV was at full volume and linens were scattered throughout the room. Today, guests of Room 220 still report problems with their TV, but that's not the most chilling aspect of Hotel Monte Vista. The hotel's most active space is reportedly Room 305, where a woman is often seen sitting in the rocking chair near the window. Phantom bellboys, unlocatable babies crying and an occasional waltzing couple have also been spotted around the property.
Lincoln Park Zoo, Chicago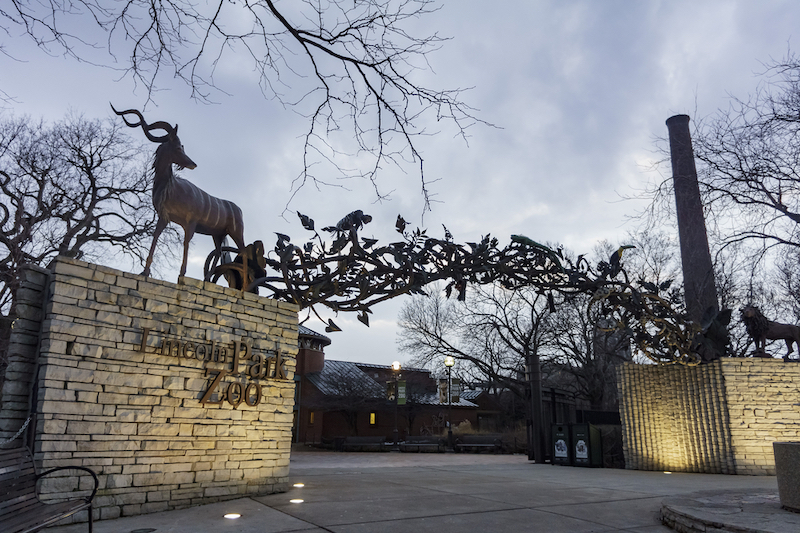 While all of the animals at Chicago's Lincoln Park Zoo are among the living, it's located on the land that was once the Chicago City Cemetery. The cemetery operated from 1843 to 1859 and during that time is said to have become the final resting place for more than 35,000 early Chicagoans. It's believed that as many as 12,000 bodies still lie beneath the grounds. Many think that's why apparitions in Victorian era clothing are sometimes seen wandering the park. They're said to appear and disappear quickly, but some ghosts have their favorite haunts. One ghostly Victorian lady frequents the Lion House and nearby restroom.
One if by Land, Two if by Sea, New York City
While it may be known as one of the most romantic restaurants in the world, New York City's One if by Land, Two if by Sea may also be one of the most haunted. Located in a historic carriage house in the heart of the West Village, this cozy spot is beloved by diners both living and, apparently, dead. In fact, paranormal investigators believe that there are as many as 20 active spirits in this upscale eatery, one of which is purportedly the ghost of former Vice President Aaron Burr, who once owned the building. Other spirits are less easily recognizable. Staff report mundane oddities like picture frames tilting, lights flickering and inexplicable drafts. A few times, waiters have actually attempted to serve ghosts that appeared in the dining room.
Pfister Hotel, Milwaukee, Wis.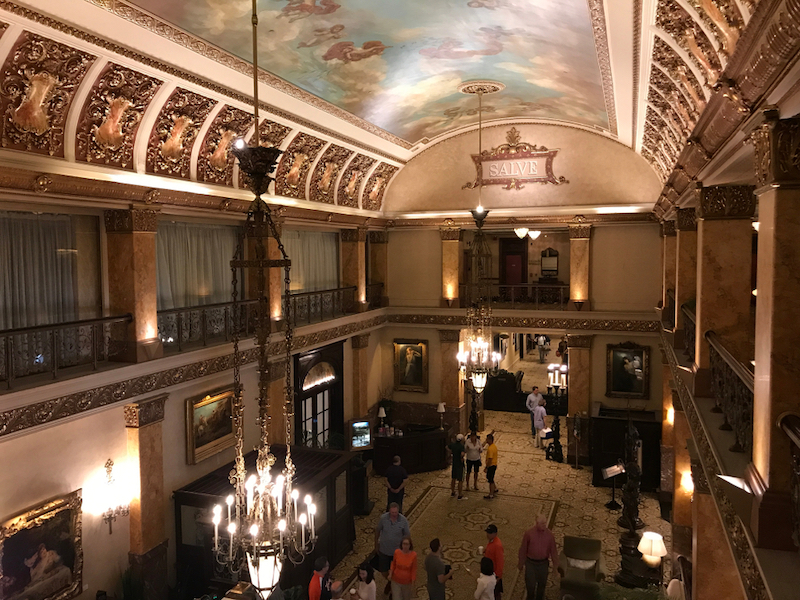 There may be no crying in baseball, but that doesn't seem to apply to Major League ball players who find themselves head-to-head with persistent ghosts at Milwaukee's Pfister Hotel. Built in 1893, the Pfister maintains the turn-of-the-century opulence that only hotels of that era can pull off. It's easily one of the nicest places to stay in the area. As a result, and despite its undead residents, it often plays host to visiting teams in town to battle the Milwaukee Brewers.
Yet, the creepy occurrences at this historic hotel are so frequent that some teams outright refuse to stay there anymore. Whether that's a win for the home team or not remains to be seen, but one thing is certain: It's led to a lot of off-field entertainment. Players from a variety of MLB teams report hearing mysterious footsteps and disembodied voices, having their suitcases dumped on the floor while they slept and even seeing full-blown apparitions.
Sallie House, Atchison, Kan.
Built in the 1900s, the Sallie House in Atchison, Kan., originally belonged to a physician who lived upstairs and operated his practice from the front of the home. As local legend goes, a distraught mother brought her 6-year-old daughter, Sallie, to the doctor with severe abdominal pain. Suspecting the young girl had appendicitis and fearing her appendix would soon burst, the doctor wasted no time and began cutting into the child before the anesthesia had fully taken effect. Sallie reportedly died on the operating table and, many believe, has never left.
While that tragedy was enough to give the house a haunted reputation, its story took a more sinister turn in 1993 when a young couple moved in. Almost immediately, they started to notice things were amiss in their new home. Their dog would growl at nothing while laying in the baby's nursery; objects would visibly move away when the husband reached for them; and the front of the home was sometimes inexplicably cold. However, all of those metaphysical happenings paled in comparison to the spontaneous fires that began without any apparent fuel and the violent scratches that appeared on the husband without anything visibly touching him.
The home no longer has permanent residents, but is open to visitors interested in taking a self-guided tour or staying overnight. While no serious injuries have been reported since the home's last tenants moved out, many visitors report being touched and notice unexplained scratches or bruising on their bodies during their time in the house or after they leave. Ghost hunters also routinely report that video equipment mysteriously stops working inside the home and that fully charged batteries are suddenly drained.
Stanley Hotel, Estes Park, Colo.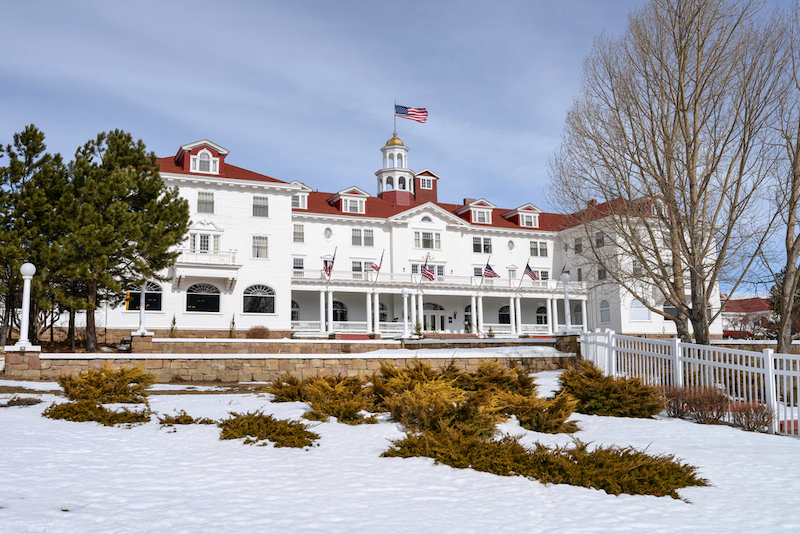 Stephen King may have put the Stanley Hotel on the haunted map, but this Estes Park, Colo., hotel was a hot spot of paranormal activity decades before it became the inspiration for "The Shining."
Among the hotel's frequently spotted apparitions is long-time housekeeper Elizabeth Wilson. She's said to wander in Room 217 (the same room that King stayed in during his time in Colorado) where she was once injured in an explosion caused by a gas leak. There she does what she did best for all her years at the Stanley Hotel: helps guests. Her ghost has been known to unpack traveler's suitcases and tidy up their room, among other things. Other ghostly figures are often spotted in the hotel's winding spiral staircases as fully formed apparitions or blurry balls of light.
Even if you're not brave enough to spend the night at the Stanley Hotel, you can still tour the property and learn about its haunted history. The hotel offers a variety of daytime and after-dark tours that focus on both the destination's unearthly past and its connection to "The Shining."
Villisca Axe Murder House, Villisca, Iowa
It's easy to see why small towns like Villisca, Iowa, feel safe. Neighbors know each other, families leave their doors unlocked and bad things rarely happen. That is, until they do.
On the evening of June 9, 1912, Josiah and Sarah Moore returned home from a local church program with their four children as well as two of their friends. The family had a seemingly uneventful evening and went to bed. Yet, in the morning, their next door neighbor worried something was amiss. When she rose, the Moore house appeared quiet, and, at 7 a.m., the family still hadn't started their daily farm chores.
Finally, the neighbors were able to enter the home. None of them expected to find the grisly scene inside. Each of the eight people had been brutally killed as they slept, bludgeoned with an axe left at the scene until their skulls were completely bashed in. Most mysteriously, all of the doors were locked and no one, except the eight victims, was found inside. The killer was never caught, though, over the years, locals and true crime writers have had their suspicions about who did it.
Today, the aptly named Villisca Axe Murder House has been restored to what it would have looked liked in 1912 when the Moores lived and died there. Visitors can tour the home during daylight hours, and gutsier ghost hunters can make arrangements to spend the night. All manner of otherworldly activity has been reported in the home, from disembodied voices and apparitions to immense feelings of uneasiness.