Now that we're collectively back to booking vacations and queuing up in four-hour-long TSA lines, it's high time that we upgrade our travel gear. While you probably can't give your favorite voyager a vacation to Japan (or, even better, Yellowstone) this holiday season, you can give them tools to make their journey a bit smoother no matter where they go. Below, we've prepared a gift guide for the travel lover in your life. Whether they are checking into a historic hotel or on their way to an iconic national park, the gifts chosen by our editors will help take them there. If you need even more inspiration, check out our list from last year.
Aesop Departure Kit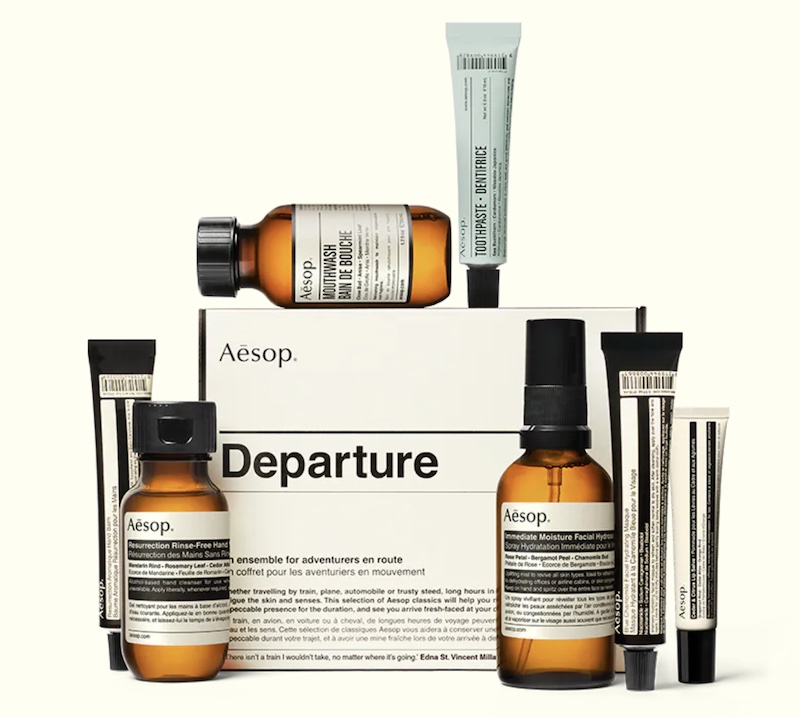 If the traveler in your life spends more than $50 on a jar of moisturizer, then hotel toiletries probably don't cut it for them. Instead of blowing your budget on a single travel-friendly vial of retinol, opt for the Aesop Departure Kit — a set of seven travel-sized luxuries that include mouthwash, toothpaste, a lip salve, hydrating masque, facial hydrosol, rinse-free hand wash and a fragrant hand balm. These miniature enjoyments are small enough to fit in a carry-on (and pass TSA requirements) and are a fantastic way to remind the recipient that you're just a phone call away when they have a hankering for champagne and caviar.
---
Anker PowerCore Slim 10000 PD Portable Charge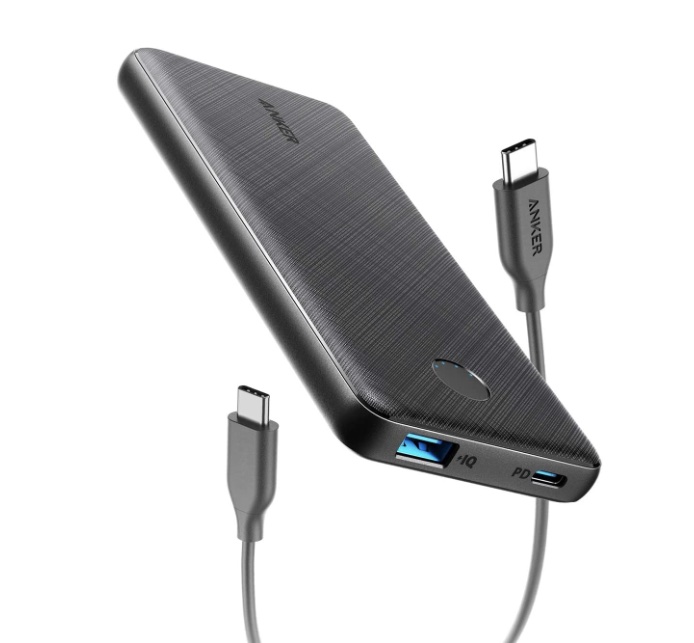 For the travel enthusiast who can't stay off their phone even when in airplane mode, no item comes as handy as a portable charger. We like the Anker PowerCore Slim 10000 PD, a compact and user-friendly device that provides enough juice to charge a phone twice and costs about $40. The sleek block comes with a protective black mesh travel pouch and can charge a phone to 50 percent battery in about 30 minutes — perfect for when their phone is at one percent after, say, after a night of unchecked revelry in Las Vegas.
---
Bose QuietComfort 45 Headphones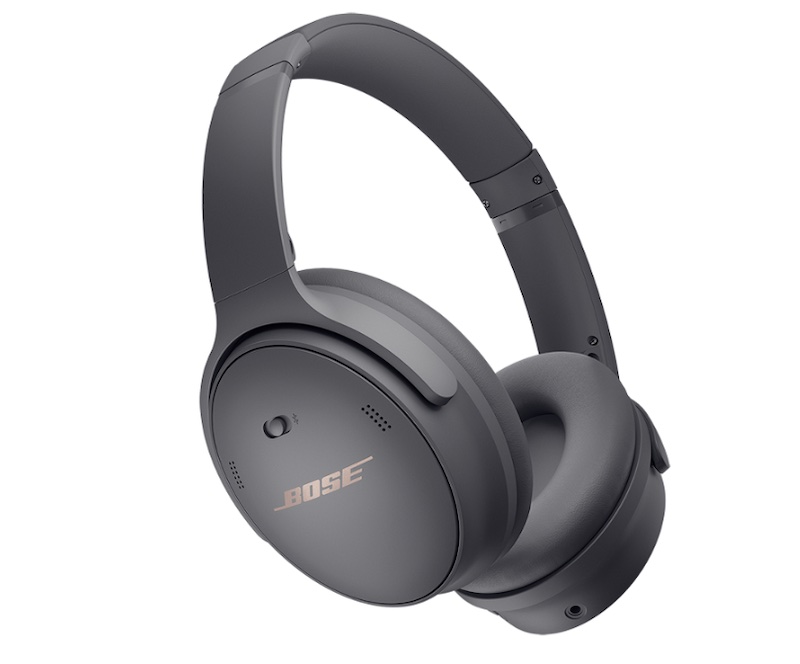 Regardless of whether or not there's a screaming infant on their next flight, noise-canceling headphones are a necessary luxury for avid travelers. The Bose QuietComfort 45 Headphones are a bit of a splurge, but they're an over-ear classic with long-lasting battery, uncluttered design, clean sound and top-tier noise-canceling capabilities. The headphones come in four colors and can be used in aware mode or in quiet mode depending on how deeply the listener wants to immerse themselves in the new Beyoncé album.
---
Cotopaxi Allpa 42L Del Día Travel Pack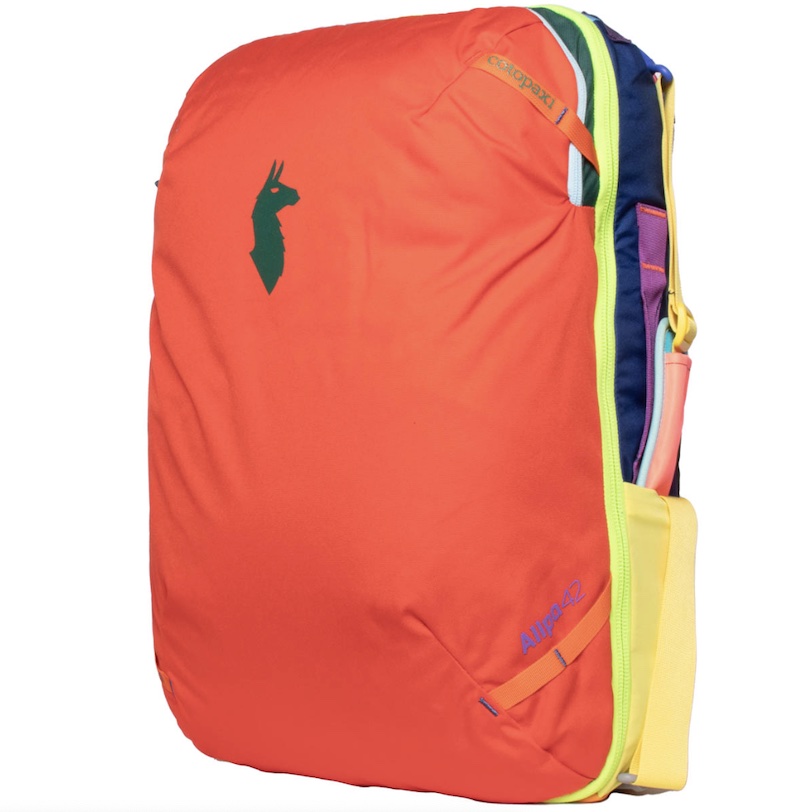 After watching one too many TikToks of travelers getting in fist fights about overhead cabin space, we've decided to ditch bulky carry-on suitcases for cool travel packs that can fit under our seat like the Cotopaxi Allpa 42L Del Día. Similarly to other gear in the sustainable brand's (Re)Purpose Collection, the Del Día travel pack is produced from an array of durable polyester and nylon leftover from production runs of other companies. Each bag is uniquely multicolored and opens like a full-wrap suitcase with subdivided mesh compartments, ideal for your favorite traveler to organize their wares.
---
Eagle Creek Pack-It Reveal Cube Set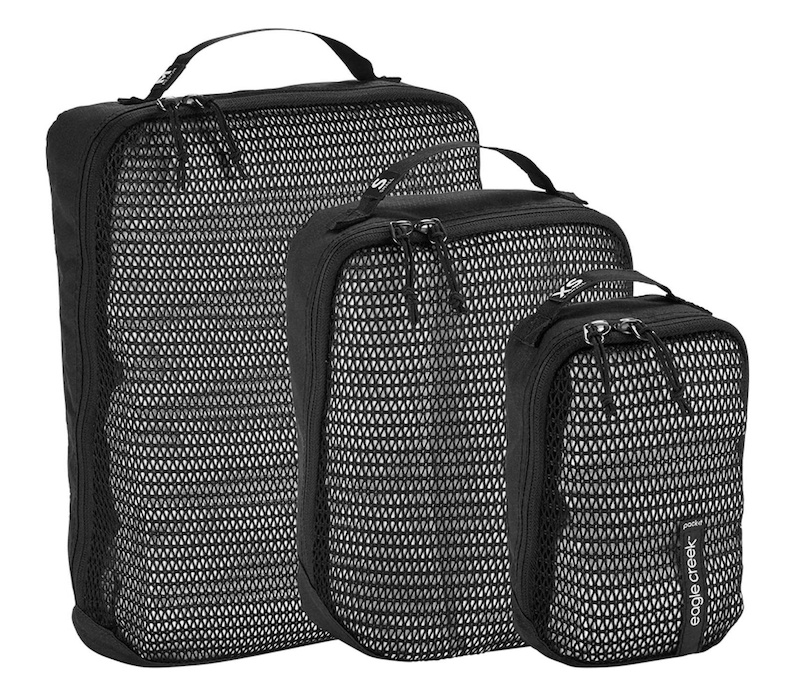 Nothing says "I've got it together" like a trusty collection of packing cubes, and Eagle Creek makes the crème de la crème of packing organization sets. For the travel enthusiast who likes everything in its proper place (your favorite Virgo), spring for the Pack-It Reveal Cube Set in one of five colors. The set clocks in at less than $40 and comes with three breathable mesh cubes ranging from extra small to medium, so they can easily find their copy of Fifty Grande while rummaging through their suitcase.
---
Field Notes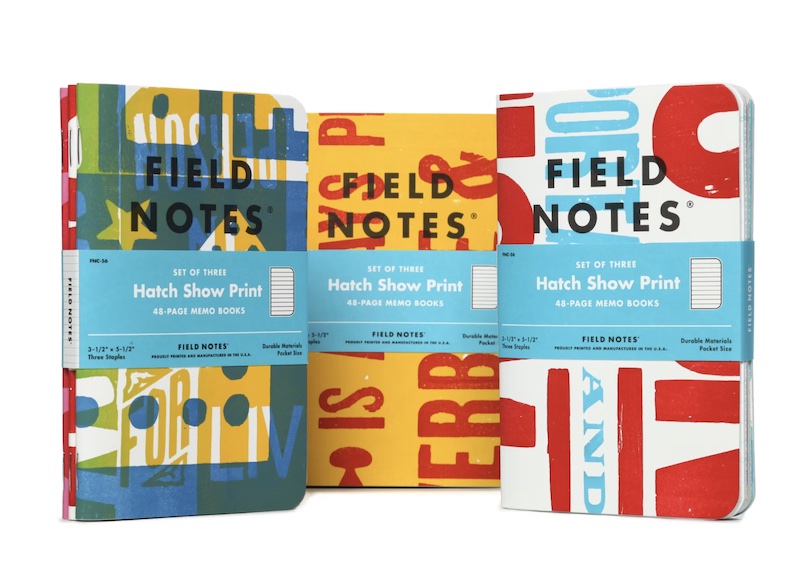 If your favorite adventurer dreams of traveling in a glass-encased train car while scribbling poetry like the lead in a Wes Anderson film, get them some colorful Field Notes journals like this limited-edition Hatch three-pack. The compact journals can fit in a small bag and are ideal for quickly jotting down a thought, restaurant recommendation or manifesto while en route to a destination. Pair your Field Notes with a six-pack of these Clic Pens so your traveler will have a writing utensil ready when inspiration hits.
---
Kodak PixPro WPZ2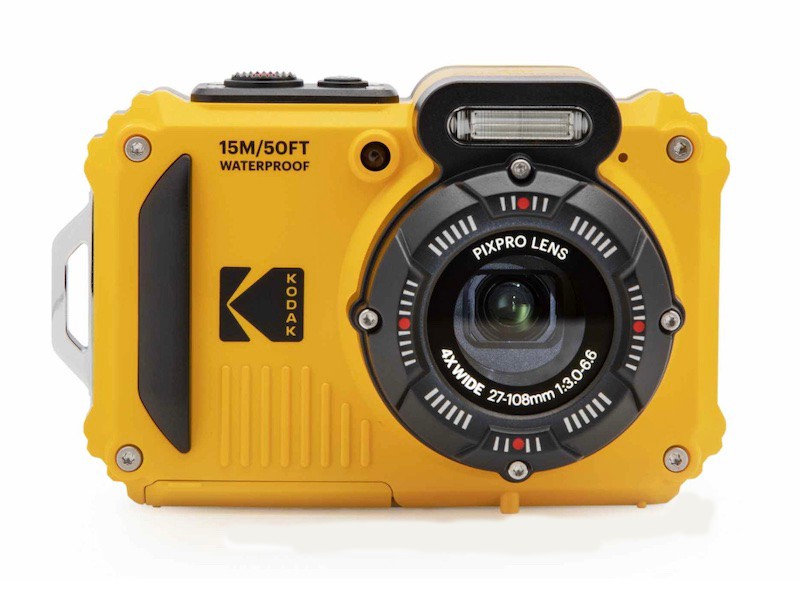 It's hard to beat the Kodak PixPro WPZ2 when it comes to compact digital cameras. Wrapped in the famous Kodak yellow, the camera is small enough to toss in a carry-on but sturdy enough to withstand most any action your voyaging shutterbug may endure. With an impressive optical zoom, a rechargeable battery and video capabilities, the camera is a steal at under $250. The pièce de résistance? Kodak's PixPro WPZ2 captures vivid underwater photos, which is just what they'll need for their next trip to Maui.
---
Laneige Lip Sleeping Mask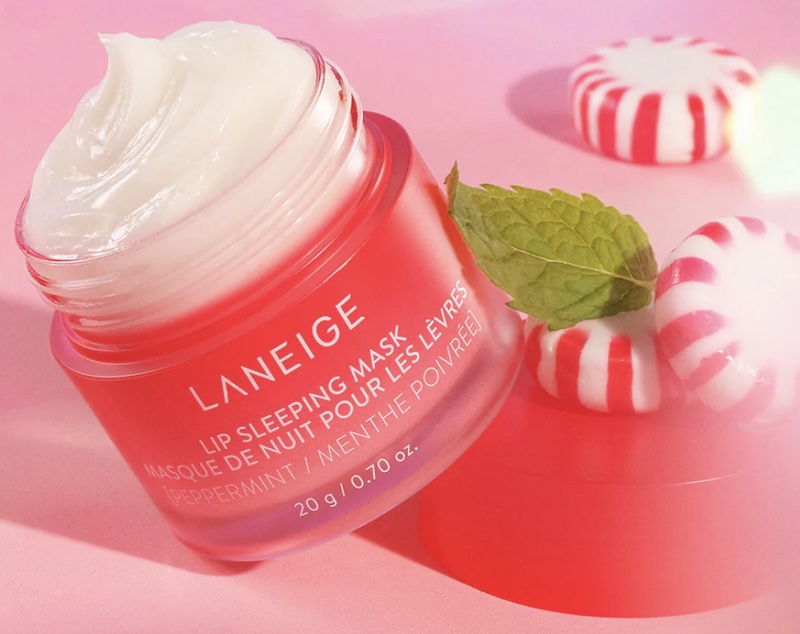 Travel can dry us out. New climates can be hard to adjust to, and the inside of a plane cabin can feel about as stale as a New Mexico desert. For travelers especially sensitive to low humidity or chilly weather, the best gift is a world-class salve that repairs rough, travel-worn lips. Meet the ultra-nourishing Laneige Lip Sleeping Mask. This leave-on lip mask makes quick work of hydrating lips that become chapped due to extreme weather, including sun exposure and cold temperatures experienced while traveling. Snag your jet-setter a jar of the salve in flavors like peppermint, gummy bear and the ultra-popular berry shade. It's the perfect set-it-and-forget-it balm to lather on before dozing off on a red-eye flight.
---
America the Beautiful National Parks and Federal Recreational Lands Pass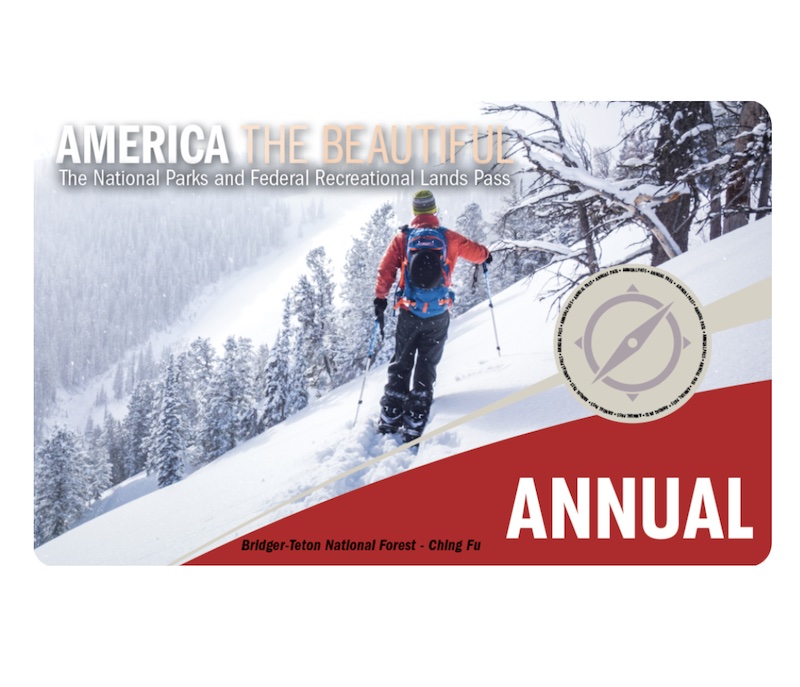 There are few more invigorating gifts than that of unadulterated American nature. Though the Grand Canyon isn't for sale, an America the Beautiful National Parks and Federal Recreational Lands Pass buys the chance to explore the country's best landscapes. Nicknamed the U.S. Park Pass, the annual membership gets the giftee access to over 2,000 federal parks across America and includes vehicle, amenity and entrance fees for the pass owner and passengers. Bucket-list destinations like the Grand Canyon, Yosemite, Yellowstone and Haleakalā National Parks are included on the pass, but they're just the tip of the iceberg.
---
Topo Designs Mini Quick Pack Canvas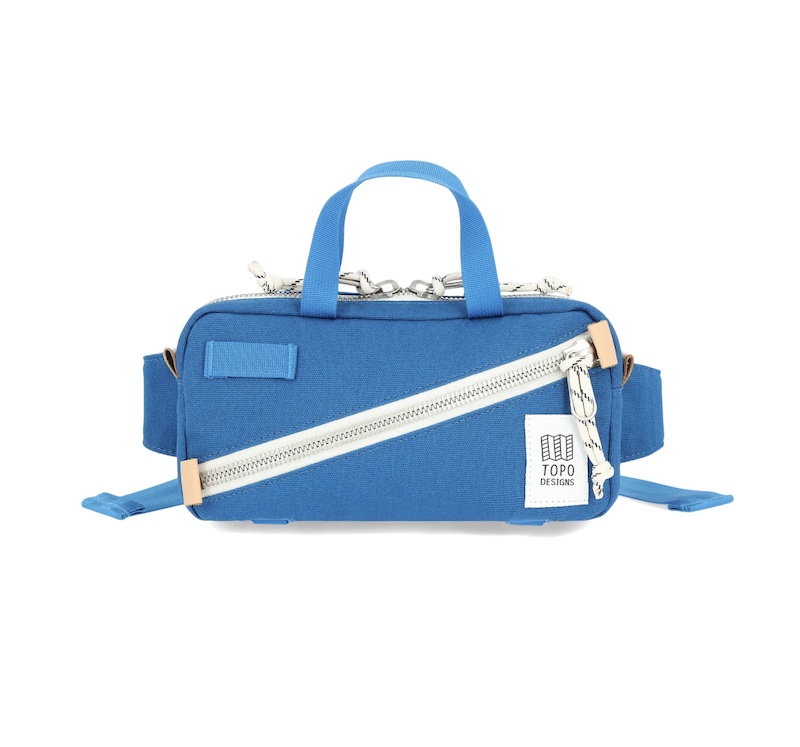 The only thing worse than being jammed in the middle seat between two sweaty strangers on a long-distance flight is doing so while rummaging through a bulky tote in search of lip balm. That's why we recommend the Mini Quick Pack Canvas from Topo Designs. The handy bag falls somewhere between a dopp kit and a fanny pack and can be worn as the latter or strapped across the chest like a mini messenger bag. Fill it with practical travel-sized loot like dry shampoo, a foldable water bottle, hand sanitizer, hand lotion, sunscreen and even peanut butter packets for a quick protein boost.