Scene
A musically inspired take on a modern Wisconsin lodge
The Oxbow Hotel is located in downtown Eau Claire, Wis., not far from where the Chippewa and Eau Claire rivers converge. Local hero Justin Vernon (Bon Iver) opened the boutique hotel in 2016 and has turned this once-underutilized motel into an artistic hub within an artistic hub — the city has a regional rep as a place that fosters arts and culture, and the Oxbow is an even more local manifestation of that ethos. The hotel is one of those places that instantly plugs you into the Eau Claire creative vibe, and it's part of Vernon's ongoing commitment and investment in his hometown. He also co-founded the Eaux Claires Music & Arts Festival, which ran from 2015-2018 and, unsurprisingly, music imbues everything about the Oxbow's guest experience. 
The hotel is also true to its Midwest roots, in a good way. Dark wood paneling lines the walls while bright teals and rich burnt oranges create a color palette that's retro in a way that doesn't make you feel like you're in your grandma's basement. Raw-edge coffee tables, plaid lounge chairs and an artful mounted deer head or two add to the distinct ambiance. But its real super power is in the musical and art touches throughout. Just for starters, there are in-room record players, a cool gallery space, an artist-in-residence program, and original local art hangs in the hallways between rooms.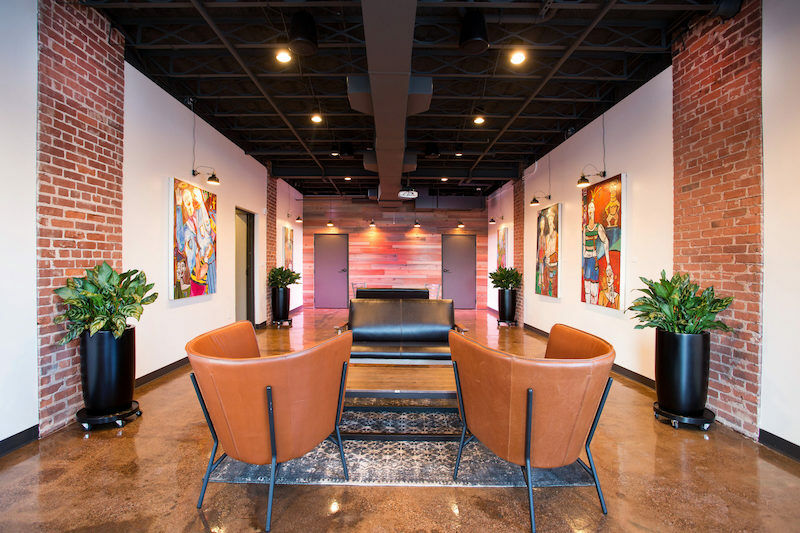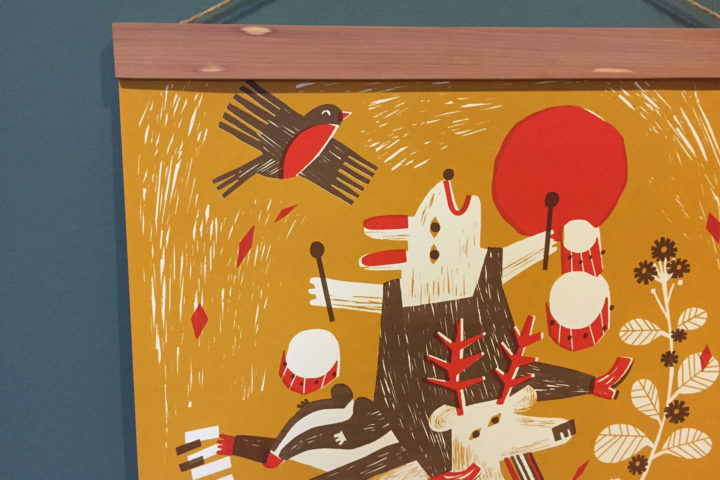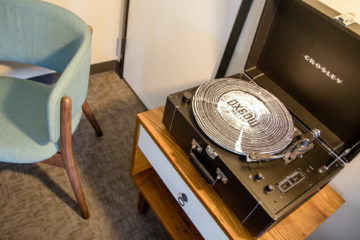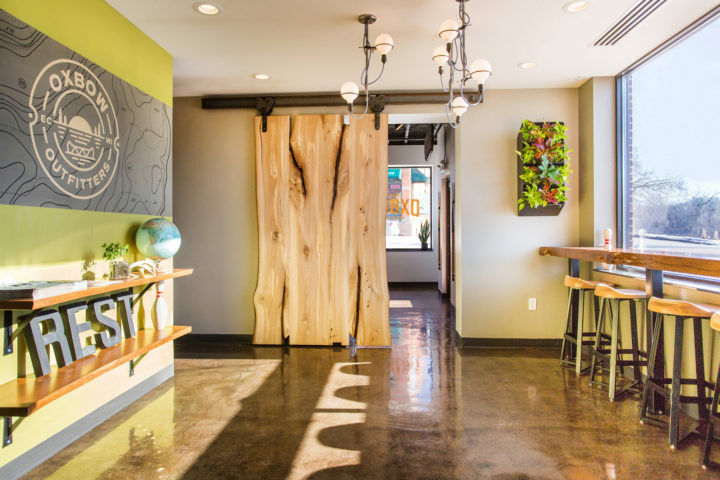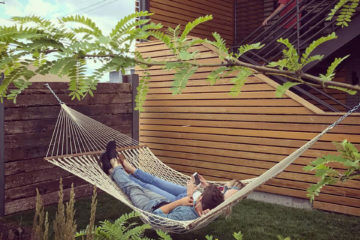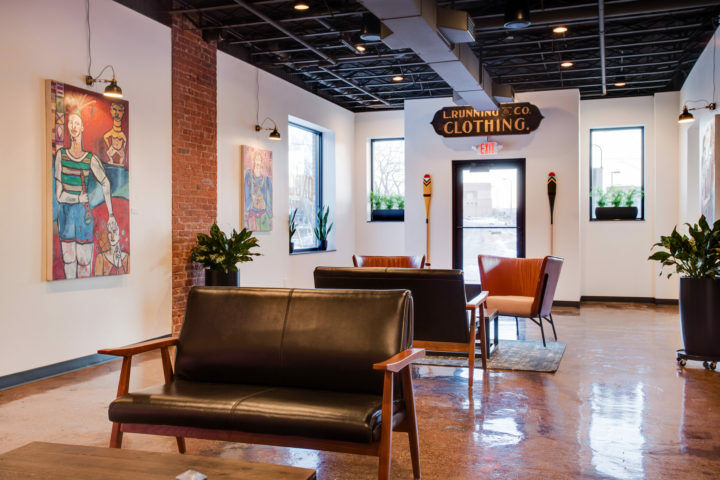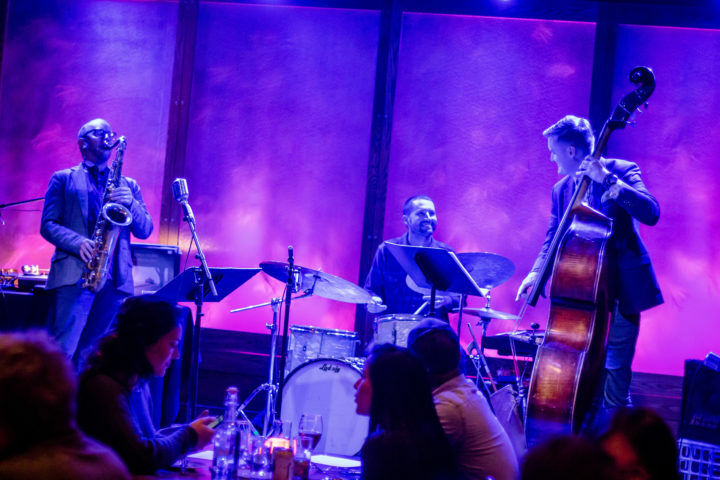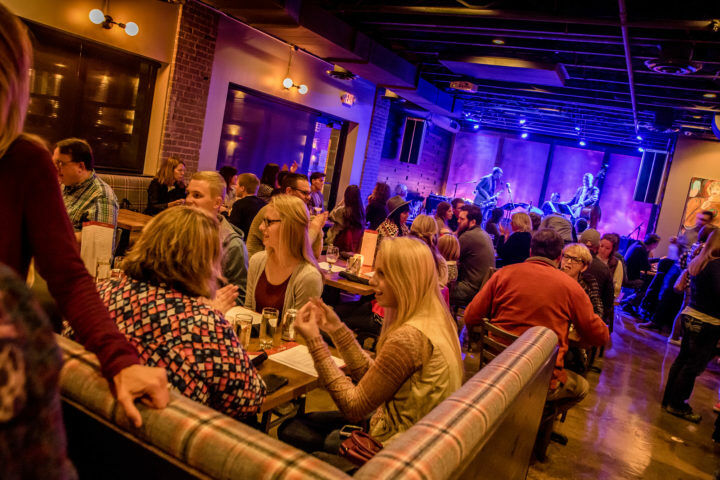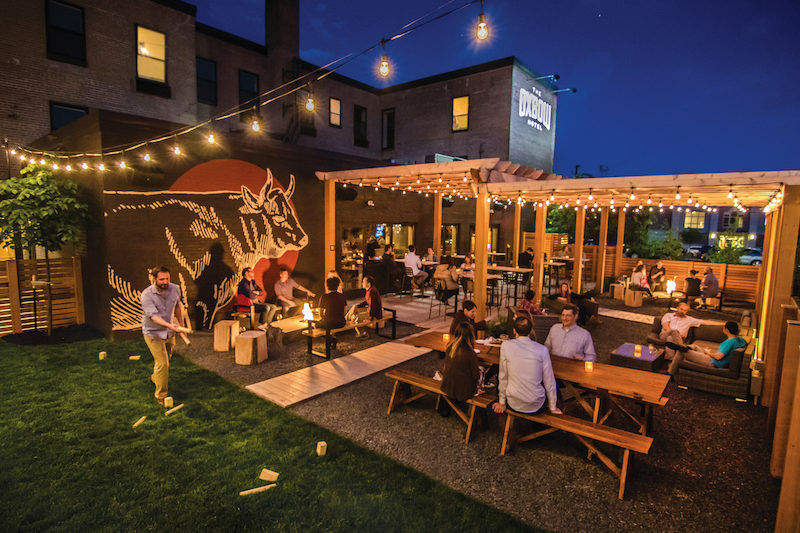 Location
Right on the downtown riverfront
Being just steps from the Eau Claire River, the Oxbow Hotel has embraced nature in its aesthetic and amenities. Natural materials are used throughout the property, and you'll find public art in almost every direction once you step outside the hotel. Colorful murals tower from alleyways and peek out around corners as the city's rivers wind through downtown. 
Downtown Eau Claire is delightfully walkable, with plenty of places to explore and eateries to enjoy just minutes from the hotel. Check out a couple of things to do during your stay at the Oxbow Hotel: 
If you're looking for locally made souvenirs to take home with you, pop across the street from the hotel to

The Local Store

. This boutique sources all sorts of home goods, apparel, food and more from local makers to showcase the best of Eau Claire and beyond.

Wisconsin is well-known for its booze-forward culture. And Eau Claire has no shortage of spots to sip something local. Head to one of the city's distilleries like

Infinity Beverages Winery & Distillery

and

River Bend Winery & Distillery

to sample some spirits and enjoy a craft cocktail. Or download the

Eau Claire Brew Pass

to sample your way through eight of the area's craft breweries.

Cross the river to explore the

Chippewa Valley Museum

. Learn more about the area's early history through a variety of rotating exhibits, historic buildings and more.

Wander downtown Eau Claire to take in the city's thriving public art scene and beautifully renovated riverwalk. You won't want to miss the view of downtown and the Chippewa River beyond, especially from the River Lights Bridge at Phoenix Park at night. 

Even if you aren't the sportiest of travelers, you can't come to Eau Claire without testing out your Kubb skills. After all, the city is the Kubb capital of North America. For the uninitiated, Kubb is a lawn game that's sometimes known as Viking chess.

Rent a Kubb set

at one of the many spots available throughout the city and see if you have what it takes to compete. 
#oxbowhotel on Instagram
Rooms
Cozy cabin meets midcentury-modern 
The Oxbow Hotel is made up of two distinct buildings within one property. The "Main House" was built in 1947 and has a modern lodge feel with plenty of handcrafted furniture and one-of-a-kind art. This stunning brick and steel structure includes the hotel's event space, restaurant and 14 of its guest rooms. Across the courtyard adjacent to the main house, you'll find what they call "The Flats." Built in 1961, this block of rooms has a midcentury motor court vibe with a fresh, modern feel.  
Whether you book in the Main House or The Flats, all of the hotel's rooms offer standard amenities like complimentary Wi-Fi, a flat-screen TV, in-room record player, refrigerator, desk and luxury robe. The following types of rooms are available at the Oxbow Hotel:

Amenities
Some hotels are just a place to rest your head. That's not the Oxbow Hotel. This spot has so many cozy amenities that you may be tempted to spend your entire stay lounging around the property and soaking in its creative energy. 
The Lakely: Located in the Main House, the Lakely is the hotel's on-property restaurant, bar and music venue. With a menu that highlights locally sourced ingredients and changes seasonally, this is a popular spot for locals and hotel guests alike to grab dinner, drinks and brunch. If you're stumped on what to get, opt for the restaurant's signature koldtbord, a Scandinavian-style charcuterie board that means "cold table" and is the perfect late-night snack. Keep an eye on The Lakely's event calendar too. This space hosts live music by local and traveling acts, and, on special occasions, the hotel's Grammy-winning owner will make an appearance. 
Courtyard & Patio: The outdoor space at the Oxbow Hotel has been artfully designed to seamlessly connect the Main House and its patio to The Flats. Relax in the patio's outdoor hammock nook. Or grab some friends to play Kubb, bean bags or a variety of other games the hotel provides. This woodsy, outdoor oasis is the perfect place to unwind with ample fire pit, couch and table seating. 
Gallery: Given its artistic roots, it makes sense that the Oxbow Hotel also has a gallery space that is used for both public and private events as well as for temporary art installations. As long as there isn't a private rental, guests can pop in to admire the rotating work on display. 
Vinyl Library: What's a stay at a musically minded hotel without some tunes? Flip through the hotel's curated vinyl library in the lobby to find a favorite album or two to bring back to your room and rock out. 
Oxbow Outfitters: With a convenient location on the Chippewa River Trail and mere feet from the Eau Claire River, the Oxbow Hotel embraces its connection to nature and empowers guests to have outdoor adventures of their own. A variety of bikes, including single, tandem and burley bicycles, are available for guests to borrow free of charge on a first come, first served basis.
Coffee: The Oxbow Hotel provides complimentary coffee from Wisconsin brand Wonderstate as well as Rishi tea. 
Pets: Rooms in The Flats are dog friendly with an additional fee. Stop by the front desk for a treat for your four-legged traveler. 
Parking: Free parking is available for hotel guests.