You might not be able to fit a private jet or an Italian villa under the Christmas tree, but you can surprise the traveler on your list with fun and functional gifts that will inspire their next trip. From sustainable toiletries to an ergonomic neck pillow to those addictive airplane cookies, we've rounded up some last-minute gift ideas that any jetsetter would want to unwrap this holiday season.
ROAM's Expandable Luggage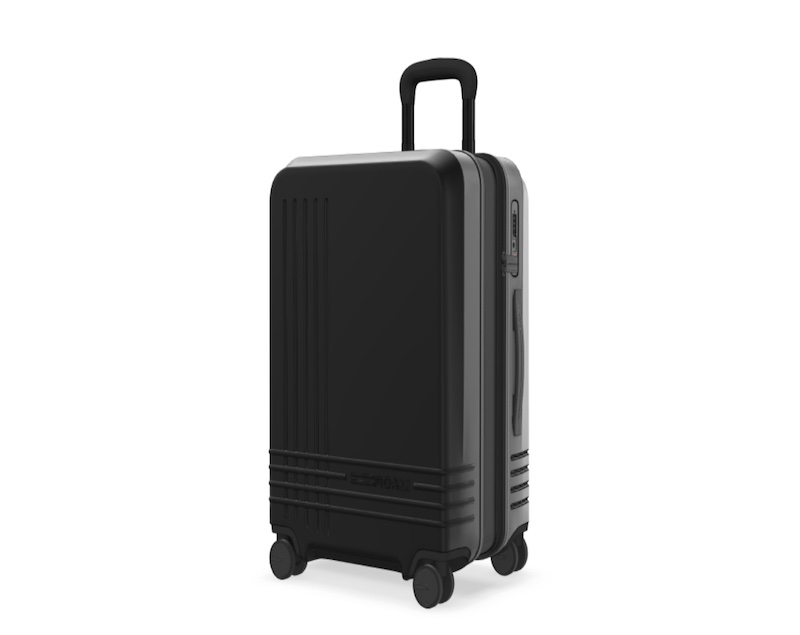 ROAM recently introduced a new line of expandable luggage, so you (or your gift recipient) will now have bonus packing space for the next trip. Each piece adds up to 28% more room and is color customizable — from the front and back panels to the stitching to the wheels. Featuring a polycarbonate shell, telescoping handle and an interior compression system on both sides, the suitcases provide a style upgrade from those cookie-cutter carry-ons. And when not expanded, the carry-on options still meet the requirements for most airlines. Pricing starts at $550.
Everist's Travel Haircare Kit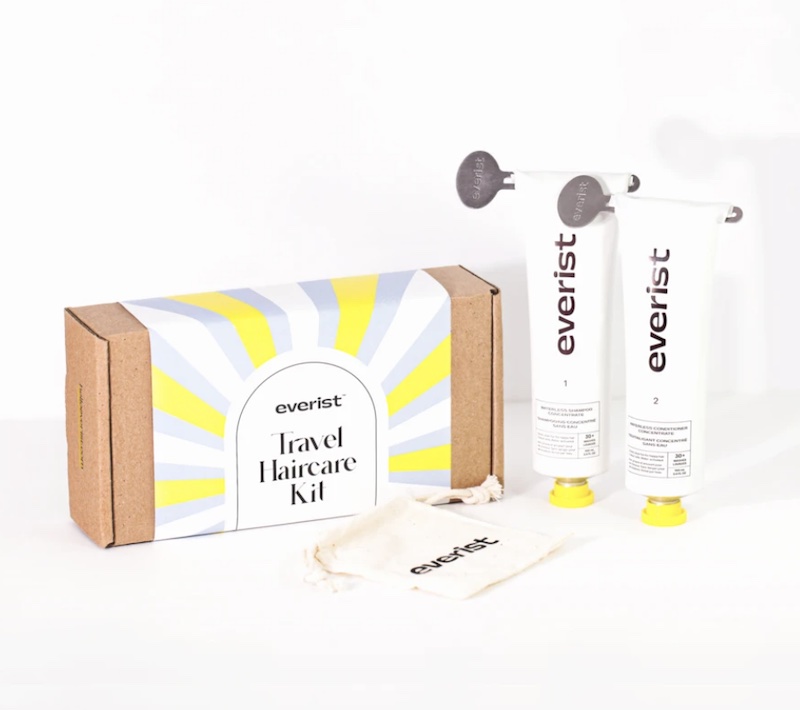 This sustainable beauty brand is trying to crack the code on the plastics problem with infinitely recyclable aluminum tubes filled with waterless concentrates featuring biodegradable ingredients. The Travel Haircare Kit ($39) includes waterless shampoo and conditioner concentrates that are made with aloe vera and vegetable glycerin, as well as a blend of essential oils. Both are packed in 100ml travel-friendly aluminum tubes that last two to three months. Plus, the accompanying tube keys ensure you'll get every last squeeze of product.
ShoreBags' Contemporary Travel Kit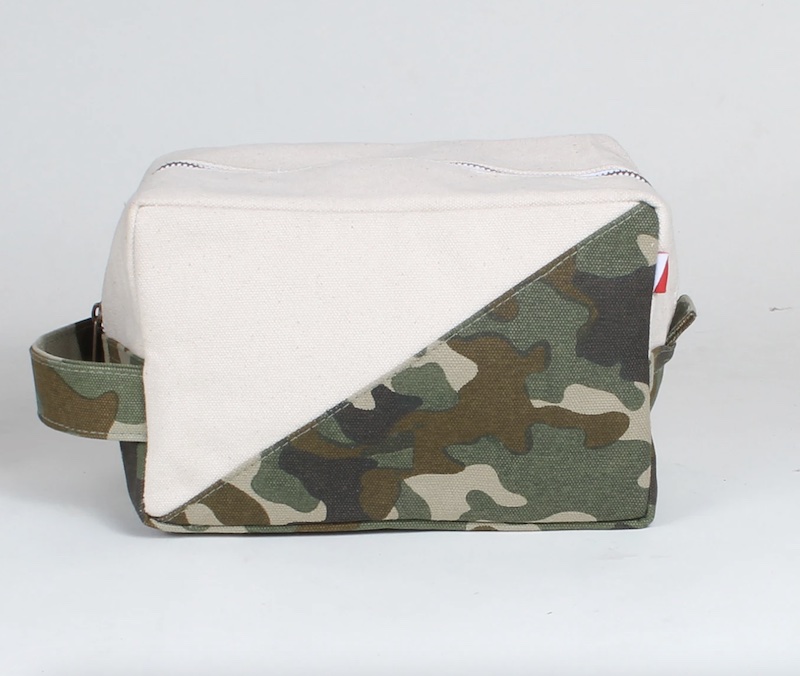 This travel kit ($50) is big enough to pack all the essentials, with a wide zippered opening that makes it easy to view what's inside plus an interior pocket to stash small bits and bobs. The eco-friendly bags are made from 100% heavy-duty cotton canvas, come in a diagonal design with a camo print or navy color and feature antique brass hardware and a convenient loop handle. The dopp kits can also be personalized for an additional fee.
STOX Energy Socks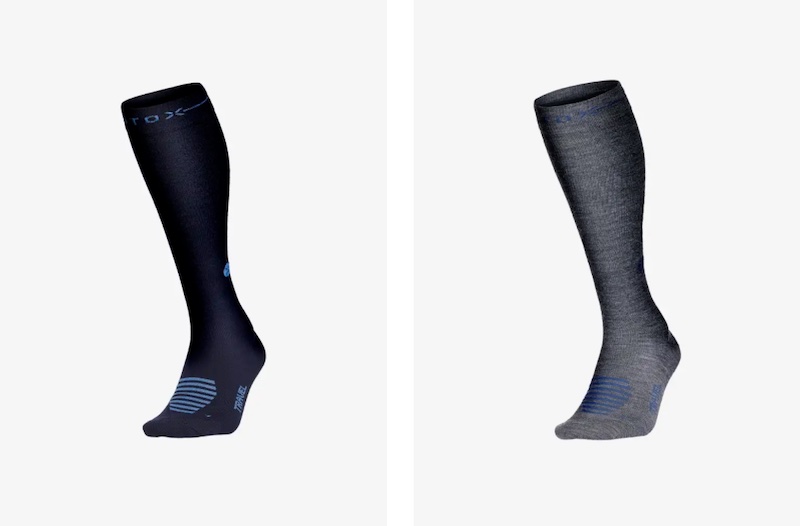 This might not be the sexiest stocking stuffer, but compression socks can be a major game-changer for travelers, especially those who frequently take long-haul flights. That's because they maximize circulation while minimizing swelling and muscle fatigue. Plus, compression socks can help reduce the risk of deep vein thrombosis and clotting. Made of merino wool with a seamless toe and heel, STOX Energy Socks for travel ($49) measure between 23 and 32 mmHG (that means millimeters of mercury, a measurement of pressure to the legs).
Goodhabit's Catch Flights Not Feelings Skin Shielding Serum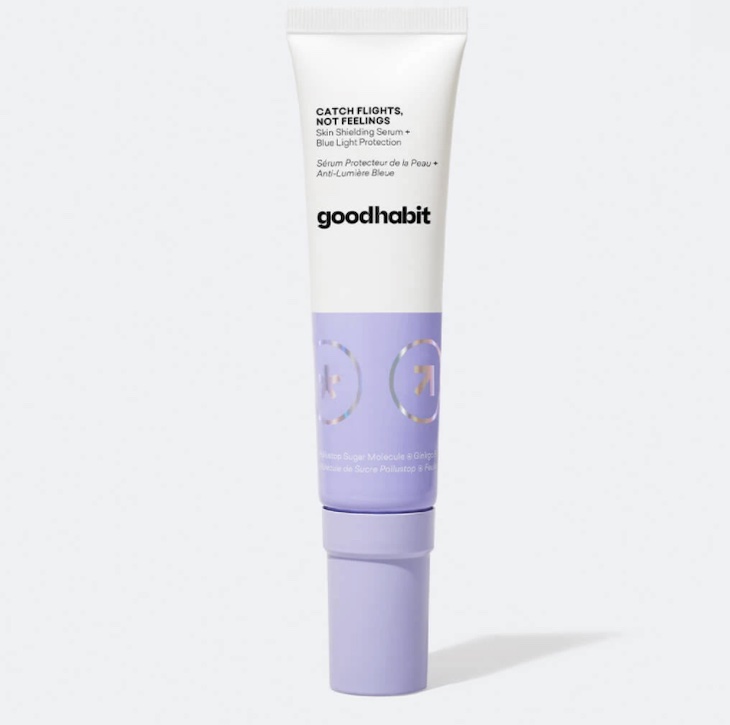 Give the gift of good skin with this antioxidant-rich serum ($58) that's infused with supercharged botanicals for hydration and protection. Pollution, dust, smoke, smog and even airplane air can disrupt skin cell activity, causing a dehydrated and dull complexion. This serum works to build the skin's barrier and guard it against the irritants that cause inflammation and oxidative stress, which can lead to collagen breakdown, cellular damage and premature aging.
Biscoff Cookies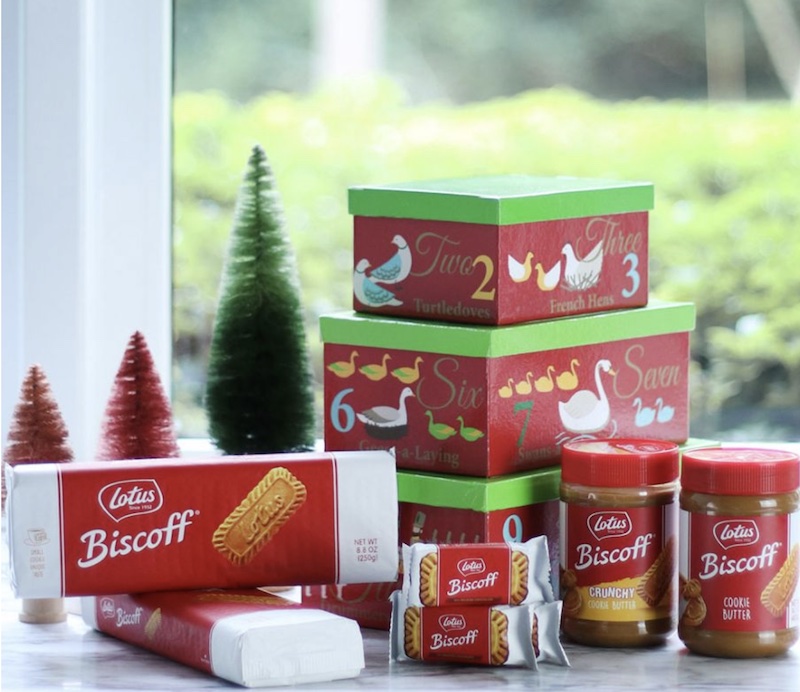 Is your friend a die-hard Delta traveler? Let them enjoy the experience of the drink cart trolley anytime of the year with their own supply of Biscoff cookies. You can order the Lotus Biscoff Holiday Gift Tower ($42.99), which includes cookie butter, chocolate-topped Biscoffs and family packs of the cookie. Or buy a classic holiday-themed tin ($23.99) packed with 20 airline-size two-packs of the spicy shortbread cookies that have become a cult fave.
Ursa Major's National Parks Soap Set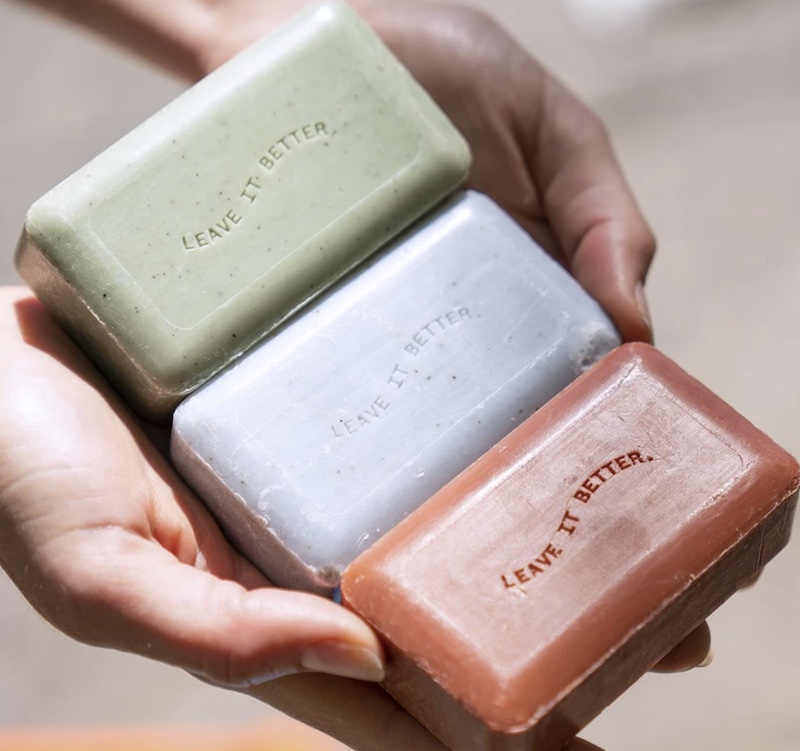 For the outdoor enthusiasts in your life, give this set of three bar soaps ($40) inspired by America's most iconic national parks: Acadia, Zion and Redwood. Made in collaboration with the Parks Project, the soaps feature refreshing aromas reminiscent of bathing in a mountain stream. For example, the Acadia scent boasts a Scotch pine and rock rose essential oil blend, plus exfoliating seaweed to emulate coastal Maine. Five percent of every purchase supports the National Parks Conservation Association.
Brevite's Camera Backpack
Whether you have an aspiring influencer or an experienced photographer on your gift list, The Runner from Brevite ($134.99) will let them travel with their equipment safely and securely, thanks to its compact design that features removable padded dividers for storing all the camera gear and then some — including an extra set of clothes in the top compartment. It also is available in a rainbow of colors to fit anyone's aesthetic.
"World Travel: An Irreverent Guide" by Anthony Bourdain and Laurie Woolever
This travel guide ($35) allows readers — from veteran travelers to armchair enthusiasts — to explore the world like the late, great Anthony Bourdain. Covering some of his favorite places, such as Cambodia and Rome, the book offers advice on how to get there, what to eat, where to stay and, in some cases, what to avoid, and shows readers why Bourdain loved these spots so much. Supplementing Bourdain's words are a handful of essays by friends, colleagues and family.
Trtl Pillow Plus
Unlike those traditional bulky neck pillows, the Trtl Pillow Plus ($59.99) features "wrap and nap technology," making it more streamlined and easier to pack. Foam padding and soft microfleece allow travelers to feel snuggly without disturbing their seatmate. It boasts over 80 configurations and can be adjusted to fit anyone's head and neck. Plus, it prevents your head from bobbing forward. But no word on whether it'll stop the inevitable drooling.