The time has again come to ask that age-old question: What are you doing New Year's Eve? The effervescent evening comes but once a year, and properly celebrating can set a fantastic precedent for the coming months. While you'll likely have a marvelous time enjoying omakase at your favorite sushi spot, imagine how spectacular an impromptu and champagne-filled New Year's sojourn would be?
As I always say, should old acquaintances be forgot, invite new acquaintances to embrace spontaneity, then hop on a plane, train or automobile and commemorate the passing of time in a new locale. Without further ado and for your immediate rumination, we've put together a list of the crème de la crème of New Year's getaways.
Aspen, Colo.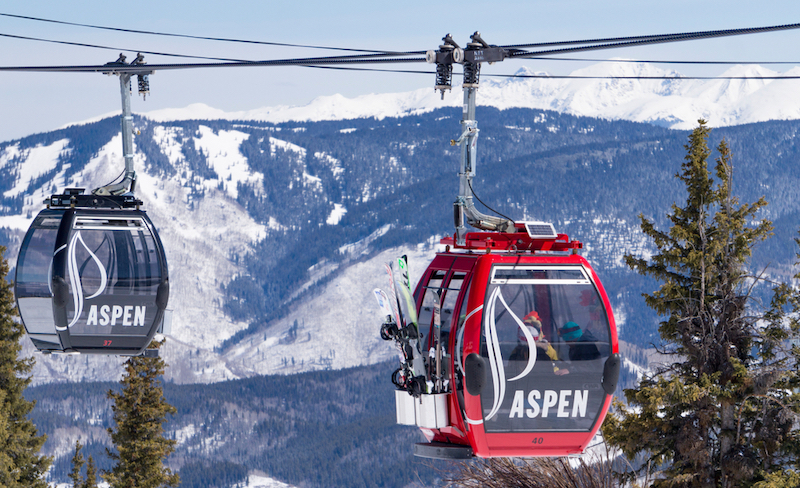 Nestled in a secluded region of the Rocky and Elk Mountains, Aspen is a superb New Year's destination for active voyagers and families looking for a dash of snow. A trip here means you're ringing in the new year with winter sports — snowboarding, skiing, snow tubing and even snow biking. Families can enjoy a torchlight parade at Snowmass Village followed by a fireworks extravaganza. Grown-ups looking for a more luxe and indulgent soiree should make reservations for the New Year's Eve dinner at Element 47.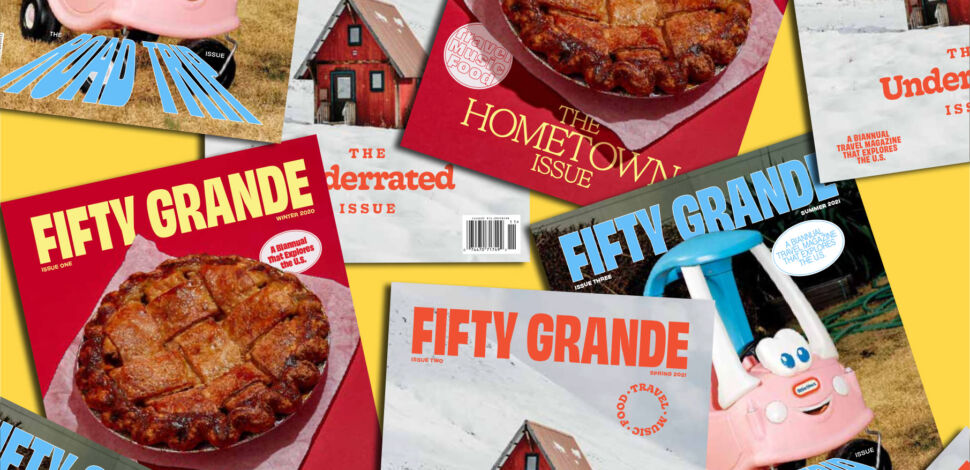 Element 47, 675 E. Durant Ave., Aspen, Colo.
(970) 920-6330
Las Vegas, Nev.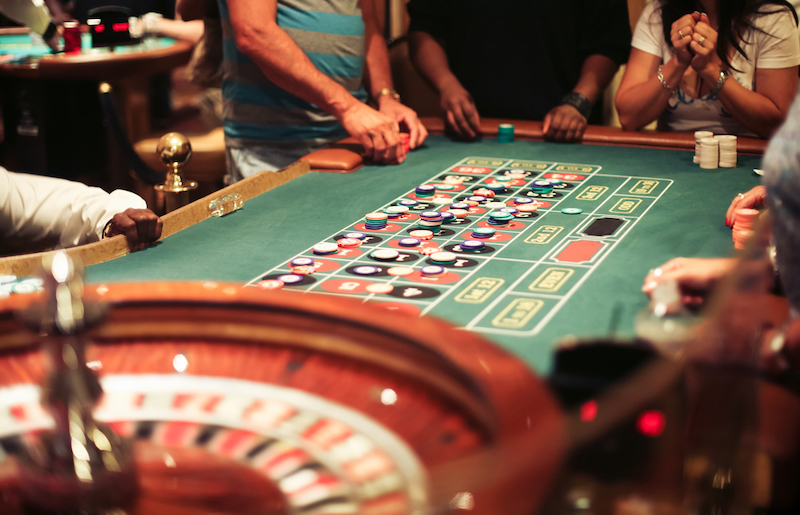 More than 300,000 visitors descend on Vegas for New Year's each year. The city closes the Strip to motorists so merrymakers can stumble from casino to casino freely. Whatever you choose to do — there are, obviously, shows to see, opulent casinos to visit and lavish meals to be eaten — make sure you book plush accommodations at an opulent resort like The Venetian. 
The Venetian Resort Las Vegas, 3355 S. Las Vegas Blvd., Las Vegas, Nev.
(702) 414-1000
Miami, Fla.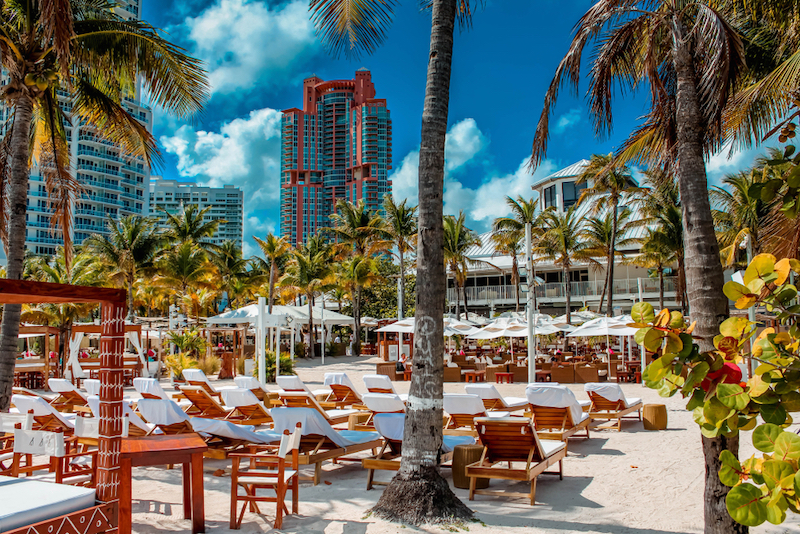 Affectionately nicknamed "The Magic City," Miami's thriving and exuberant club scene reaches notable heights over the new year. Party people love to celebrate in Miami because of its sandy beaches, warm weather, seaside fireworks and non-stop nightlife. Music lovers can catch a Doja Cat performance before congaing all night at the Fontainebleau hotel's New Year's Eve 2022 bash. After a night on the dance floor, spend New Year's Day lounging on the pristine sands of South Beach before sauntering over to Las Olas Café to enjoy one of their pressed Cubano sandwiches.
Fontainebleau Miami Beach, 4441 Collins Ave., Miami Beach, Fla.
(800) 548-8886
Nashville, Tenn.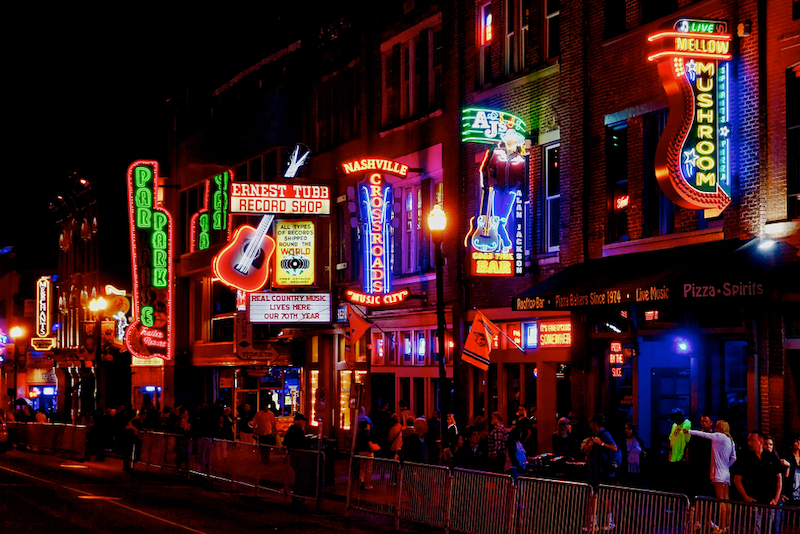 Excursionists hoping to start the new year off with a dose of Southern hospitality needn't look further than Nashville. This year, Music City and their best friend Jack Daniel will host thousands of guests at the New Year's Eve Big Bash, complete with fireworks and live music performances by musical acts like Brooks & Dunn, Blake Shelton and Miranda Lambert. Country music lovers looking for a slightly more intimate evening can get rocked like a wagon wheel by Old Crow Medicine Show at the historic Ryman Auditorium.
Ryman Auditorium, 116 Fifth Ave. N., Nashville, Tenn.
(615) 889-3060
Orlando, Fla.
A New Year's getaway in Orlando is all about celebrating at — big surprise! — Disney. Walt Disney World is a favorite destination year-round but is especially popular during the new year, as it's decked out with an extra dose of enchanted adornments for the holidays. The family-friendly "Harmonious" fireworks and pyrotechnics show at Epcot is where you'll want to be to ring in the new year. If Orlando isn't your scene, Disney's various resorts each host their own New Year's Eve celebrations.
Walt Disney World Resort, 1375 E. Buena Vista Drive, Orlando, Fla.
(407) 939-5277
Philipsburg, Mont.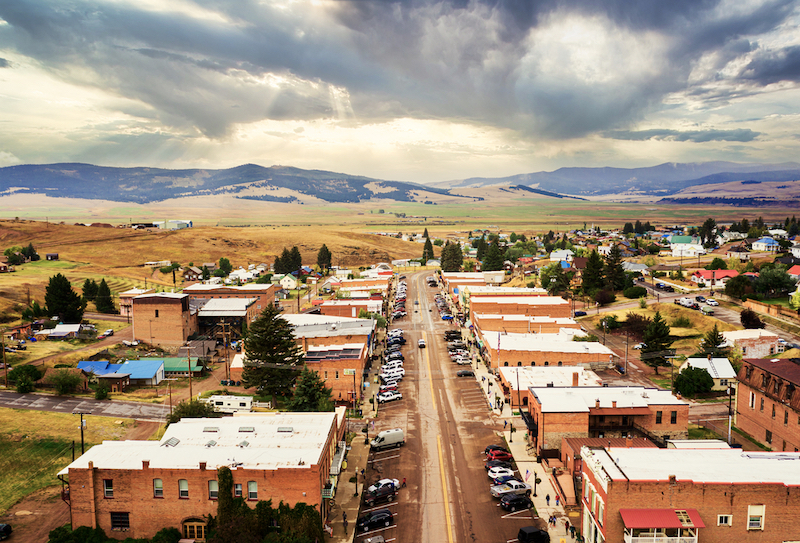 If you're visiting the small town of Philipsburg, you're likely making the trek to stay at The Ranch at Rock Creek. Situated in western Montana, the all-inclusive resort is a secluded and bespoke hideaway frequented by celebrities like Gwen Stefani, Scarlett Johansson and Gwyneth Paltrow. New Year's Eve at the palatial ranch includes a special dinner prepared by the on-site chef, music and a special fireworks spectacle. On New Year's Day, visitors can kick the year off by snowshoeing or horseback riding around the vast and open Montana landscape before relaxing at the Granite spa. (How great does that sound?)
The Ranch at Rock Creek, 79 Carriage House Lane, Philipsburg, Mont.
(877) 786-1545
Portland, Ore.
Known for microbreweries, independent bookstores and experimental eateries, Portland is the destination for travelers looking for a New Year's getaway off the beaten path. McMenamins Crystal Ballroom will host The Polish Ambassador New Year's Eve show, where David Sugalski will bring his electro-art sound to a room of dancing merrymakers. The presentation will feature an impressive light display and a sweeping dance floor so attendees can trip the light fantastic to The Polish Ambassador's EDM tunes. At less than $50 a ticket, partygoers can close the year out without breaking the bank. Roll out of bed on New Year's Day and wait in line at Pip's Doughnuts for their endearingly delicious mini-doughnuts and house-made chai.
McMenamins Crystal Ballroom, 1332 W. Burnside St., Portland, Ore.
(503) 225-0047
Santa Fe, N.M.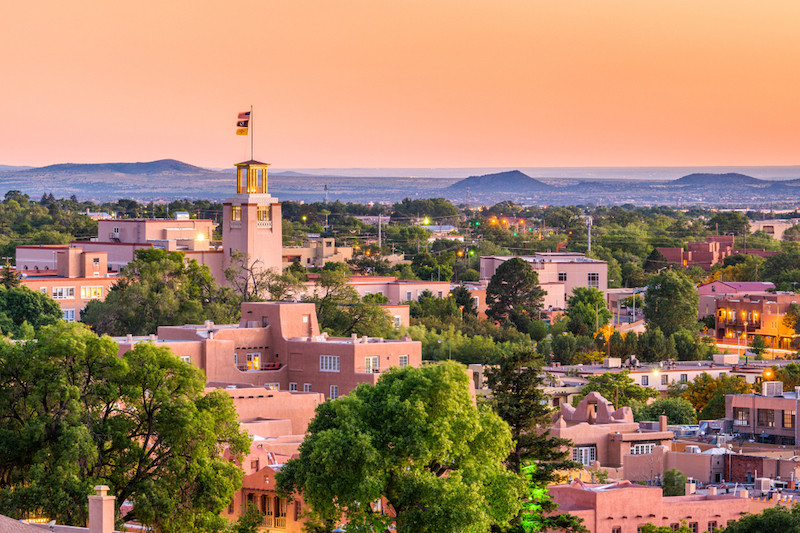 Santa Fe may not be the first place jet-setters think to ring in the new year, yet the city's artistic influence lends itself to some unforgettable New Year's Eve experiences. Families looking for a child-friendly experience can head to the historic Downtown Plaza to listen to live music, cozy up around piñon bonfires and enjoy hot chocolate and biscochitos — New Mexico's official state cookie. Elsewhere in New Mexico's capital, art lovers should check out Meow Wolf's strange and immersive Carousel: NYE at House of Eternal Return, a psychedelic dance party-meets-art installation you're unlikely to forget.
Meow Wolf, 1352 Rufina Circle, Santa Fe, N.M.
(505) 395-6369
Washington, D.C.
Toast the new year at any one of Washington, D.C.'s swank and dazzling jubilees this New Year's Eve. Each year, sightseers travel to the nation's capital to enjoy festivities that range from family-friendly to champagne-soaked. Celebrants with children in tow will flock to the First Night in Old Town Alexandria and its music and art performances at an early-bird hour. Night owls hoping to get in on the glitz and glamour can attend the 2022 New Year's Eve Gala at the Willard InterContinental Hotel, D.C.'s premier black-tie-adjacent soiree for nearly 20 years. Along with the live music and champagne dinners, you'll get a balloon drop (!) and the opportunity to rub shoulders with a D.C.'s movers and shakers.
Willard InterContinental Hotel, 1401 Pennsylvania Ave. NW, Washington, D.C.
(202) 628-9100