The coastal Pacific Northwest is a notably lush and mountainous region, rich with verdure thanks to the steady rain shadow it sits under for roughly eight months of the year. While the cool and drizzly weather may be a turnoff for some, the conditions make the area ripe with some of the freshest seafood, brightest produce and most umami-rich mushrooms in the nation. While the Pacific Northwest may lack the culinary prestige of America's Michelin-rated epicenters like Chicago, Los Angeles and New York, its local bounty and imaginative chefs make it an eating destination in its own right. Below, we've assembled a list of the best regional foods to try on your next Pacific Northwest adventure. 
Bivalves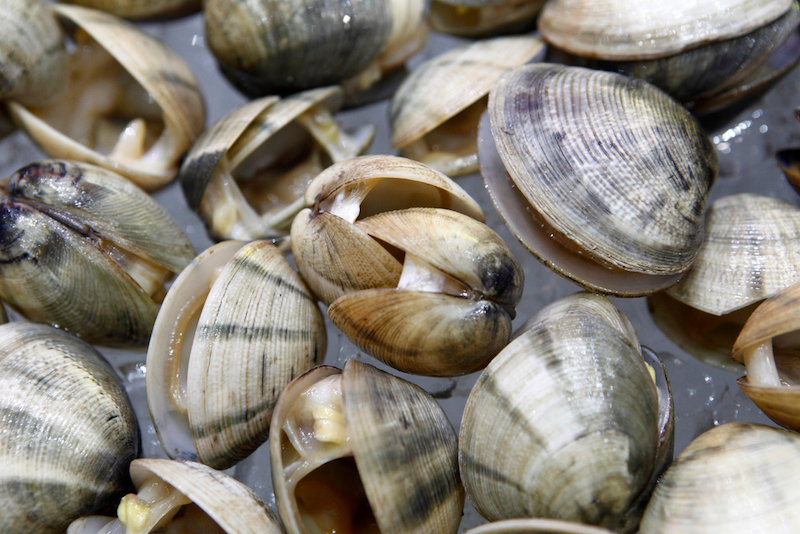 Some of the nation's most delicious bivalve mollusks are in the crisp, fresh waters of the Pacific Northwest. Ask any pelecypod-loving local what their favorites are and they'll list Penn Cove mussels, littleneck clams and oyster varieties like Baywater Sweet, Kumamoto and Shigoku, to name a few. Pacific Northwesterners cherish warm, sunny summers filled with ice-cold pints of beer and freshly shucked oysters at places like the century-old Hama Hama Oyster Co. Oyster Saloon. The saloon sits on the banks of the Hood Canal, one of Washington's bivalve-rich waterways. Washington's Salish Sea and Oregon's coastal waters are dotted with bivalve farms like Tillamook's Nevør Shellfish Farm, which ships its briny, firm Netarts Bay Tørkes raw or smoked with red hot chiles and black garlic. Urbanites and travelers who can't make it out of the city to taste fresh bivalves can dig into shellfish-inspired dishes like scallop crudo at Seattle's The Walrus and the Carpenter or steamed clams at Dan & Louis Oyster Bar near Portland's Willamette River.
Doughnuts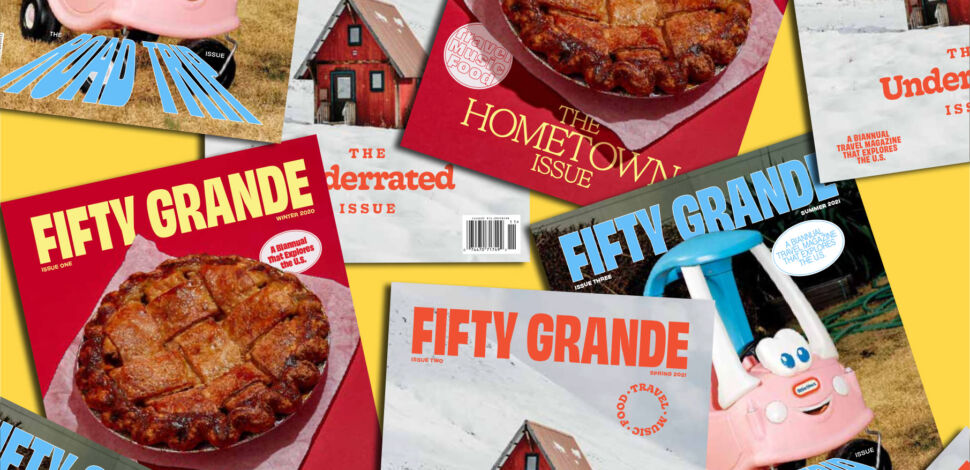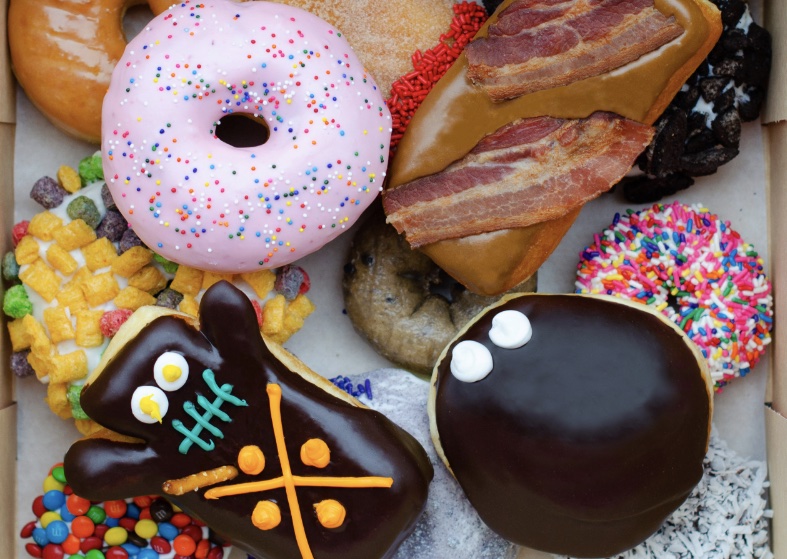 Like the cupcake craze before it, artisanal doughnuts began taking the nation by storm in the mid-aughts, largely thanks to Voodoo Doughnut, Portland's pioneers of weird and funky doughnuts. Regardless of whether or not you've stood in line for one of their Pepto-pink boxes, you've probably seen Voodoo's wildly decorated doughnuts topped with crushed cookies, fruity cereal or bacon. Today, the Rose City is still known as a doughnut destination, and establishments like Pip's Original Doughnuts & Chai offer made-to-order mini doughnuts in flavors like raw honey and sea salt and seasonal favorites like blueberry rose. Meanwhile, Blue Star Donuts and Coffee has perfected their dough with flavors like Cointreau crème brûlée and orange olive oil, and Fills dishes out Berliner doughnuts stuffed with strawberry rhubarb and Boston cream pie. In the words of the experimental pop band Chai, "Donuts Mind If I Do."
Dutch Baby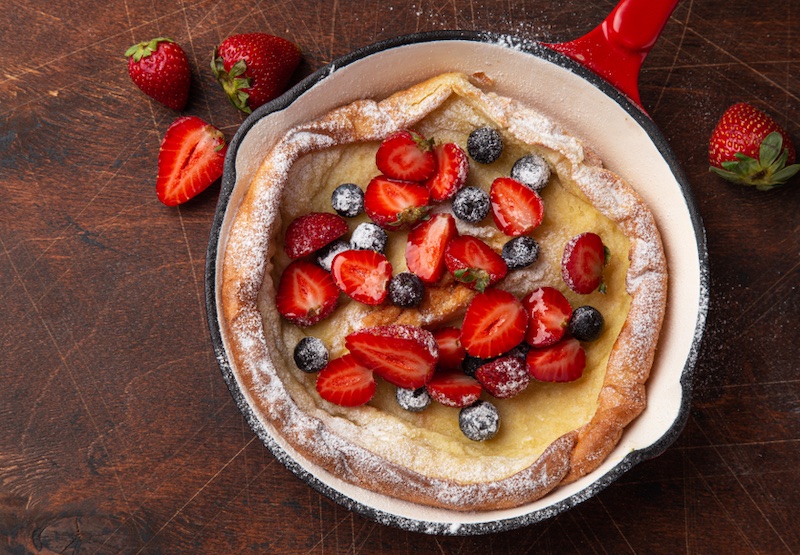 If a regular pancake is a New York pizza slice, then a Dutch baby is Chicago deep-dish pizza. It was developed in Seattle in the early 1900s and looks similar to a giant Yorkshire pudding. Dutch babies are traditionally made by mixing eggs, flour, milk and sugar with cinnamon and vanilla. Unlike regular flapjacks, Dutch babies are cooked in cast iron skillets in the oven, puffing up nice and high to create a soufflé-like consistency and crispy, thin edges. The result is rich, massively good and, luckily for Mossbacks, it's a breakfast staple in the Pacific Northwest. Today, the hefty pfannkuchen-esque breakfast comes in sweet and savory varieties and is a great companion to rainy Sundays when all you want to do is relax with a good book. You can find them at restaurants like Seattle's Tilikum Place Café, which offers a classic variety with lemon and powdered sugar and a savory variety with rotating ingredients that have previously included smoky bacon and creamy Camembert.
Ellenos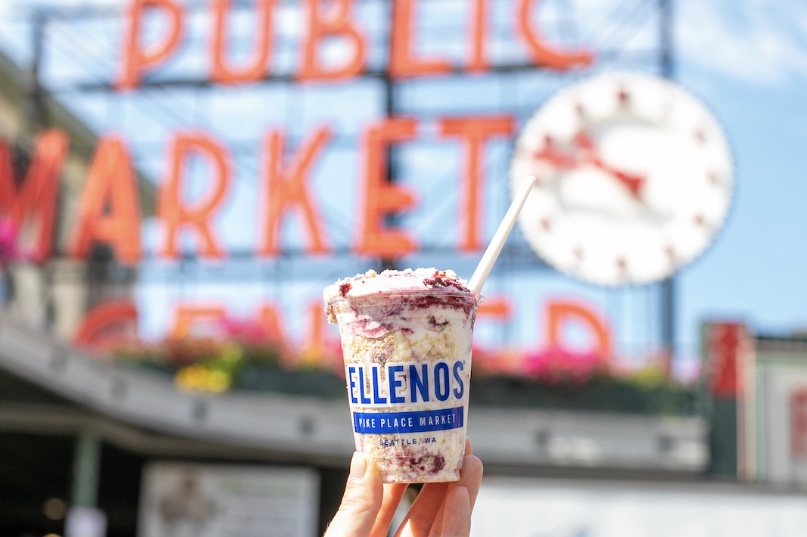 Once upon a time, yogurt was just an accoutrement, a supporting actor to the main course. With its consistency somewhere between a smoothie and milk, yogurt seemed destined to the fate of Katherine Heigl in "27 Dresses" pre James Marsden — always a bridesmaid, and never a bride. Fortunately, when Seattle-based company Ellenos hit the scene with their ultra-thick and creamy Greek yogurt, all that changed. In contrast to traditional breakfast foods, Ellenos' full-flavored and smooth-textured yogurts resemble custardy ice cream that can be swirled with flavors like lemon curd, marionberry and mango. Founded nearly 10 years ago, the family-run business scoops heaping cups of their Greek yogurt with local ingredients sourced from the Pacific Northwest. While their original scoop shop sits in the shadow of downtown Seattle's iconic Pike Place Market, individually packaged cups of their yogurts can be found in various flavors at grocers all over the country. If you live in the Pacific Northwest, grab one of Costco's giant yogurt containers filled with seasonal favorites like Key lime pie, brownie batter and coconut cream pie.
Geoduck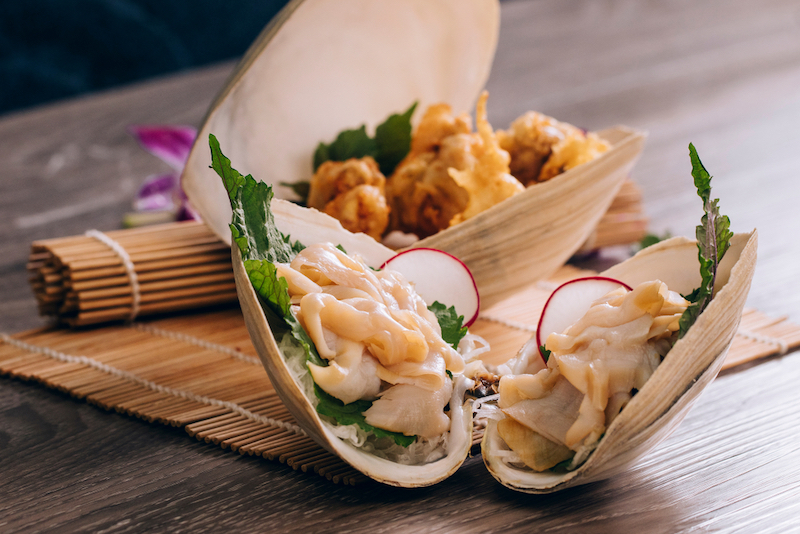 While technically a bivalve mollusk, the Pacific geoduck is the largest burrowing clam on the planet, and thus warrants its own tribute. Pronounced "gooey-duck," the saltwater clam is also one of the longest living animals in the world, with a lifespan of roughly 140 impressive years. Geoducks are hefty, weighing just over two pounds per clam, and are generally fond of the subtidal waters of Washington's south Puget Sound. Before we move on, we should probably address the, uh, elephant in the room: the geoduck is phallic, and there are as many jokes to be made as the day is long. But once you get past its shaft-like and defenseless appearance, you can enjoy one of the premier seafood delicacies in the Pacific Northwest. In fact, after being pulled up from the subtidal sludge like a turnip, the lion's share of geoduck is exported to China, where they are considered a luxury food. Geoduck can be served raw as sashimi, poached Cantonese style, made into a creamy dip and used as a briny and creamy protein in Italian pasta dishes. Don't pass up the opportunity to enjoy its fresh and sweet flavor next time you visit the Pacific Northwest.
Rainier Cherries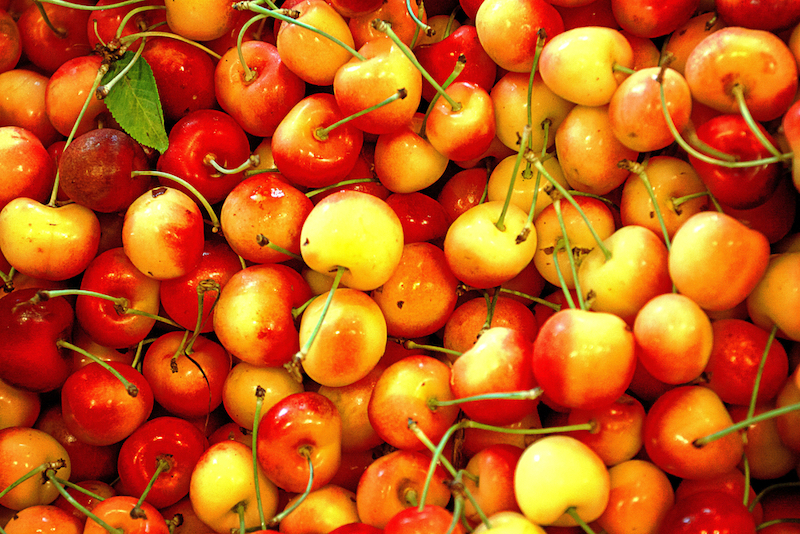 Washington may be known for growing numerous apple varieties, but the sweet and mild Rainier cherry is the indisputable star of Washington fruits. Developed at Washington State University in the early 1950s and named after the state's tallest mountain, the Rainier cherry is a cross between the Bing and Van cherries, mixing the subtle flavor of the former and the bright, tart tang of the latter. Visually, the stone drupe is distinctive with its creamy, golden flesh and sunset-hued skin ranging from canary yellow to deep red-orange. The plump cherries are at their best between late June and early August, making July a perfect time to grab a bag after a swim in your favorite lake. Rainier cherries are so sought after that they are rumored to sell for up to $5 per cherry in Japan. You can include the tasty stone fruit on your charcuterie boards, salads or atop an ice cream sundae with a drizzle of honey and roasted pistachios.
Seattle-Style Bagels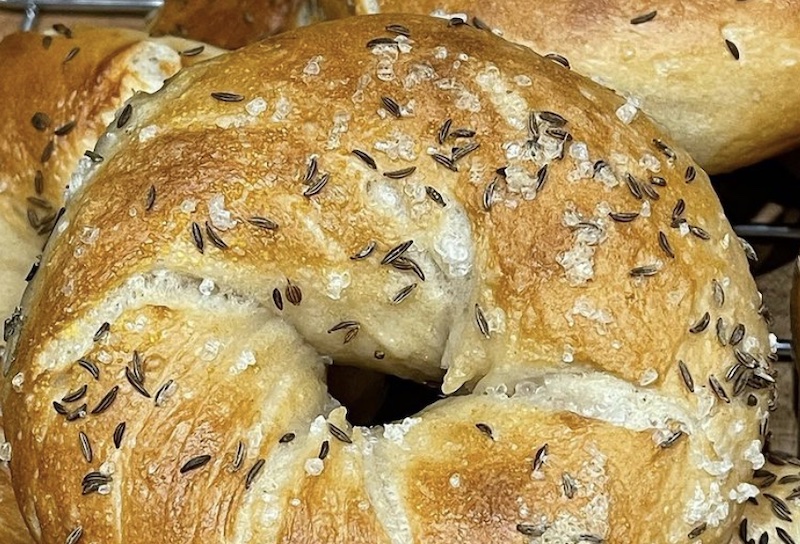 The bagel biz is a-booming in Seattle, and local bakers are putting their own, sometimes zany spin on the beloved breakfast. Of course, the beauty of this is that one morning you can be biting into a hot and perfectly chewy bagel, while the next, you will be biting into a blistery ring of dough lacquered with creamy schmear and ultra-fresh lox. You can find these bagels around Seattle at standalone shops and pop-ups or from purveyors such as the mega-popular Rachel's Bagels and Burritos, which sells heaping brown bags of the chewy golden rings with tubs of schmear in innovative flavors like asparagus-lemon and harissa. New Yorkers seeking a taste of home dig Zylberschtein's warm sesame bagels, while sourdough lovers flock to Rubinstein Bagels for kettle-boiled cacio e pepe bagels topped with savory salmon, loxy schmear and bursting salmon roe.
Seattle Dogs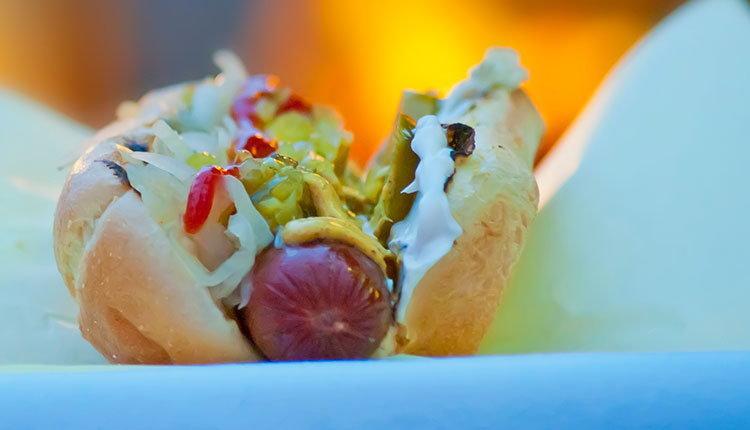 Like the Chicago dog and Sonoran dog before it, the Seattle dog is an iconic late-night staple of the Pacific Northwest. It consists of a toasted bun and a grilled, split hot dog topped with sweet grilled onions and slathered with cream cheese dispensed from a pistol-grip condiment gun. Pickled jalapenos, spicy Sriracha and fresh scallions are also popular toppings, and sprinkling on everything bagel seasoning makes the hot dog even more flavorful. It's the type of perfectly portable food that you crave after a long night of downing IPAs, and it somehow tastes better while standing on a lively street corner on an electric Seattle night. Legend has it that the Seattle dog was invented in the late '80s by bagel-cart owner Hadley Longe. He was looking for a way to make money selling bialy sticks with hot dogs to the evening crowd in Pioneer Square. Eaters can find the inspired street dog at restaurants across the Pacific Northwest, and at late-night food stands like Seattle's Monster Dogs.
Smoked Salmon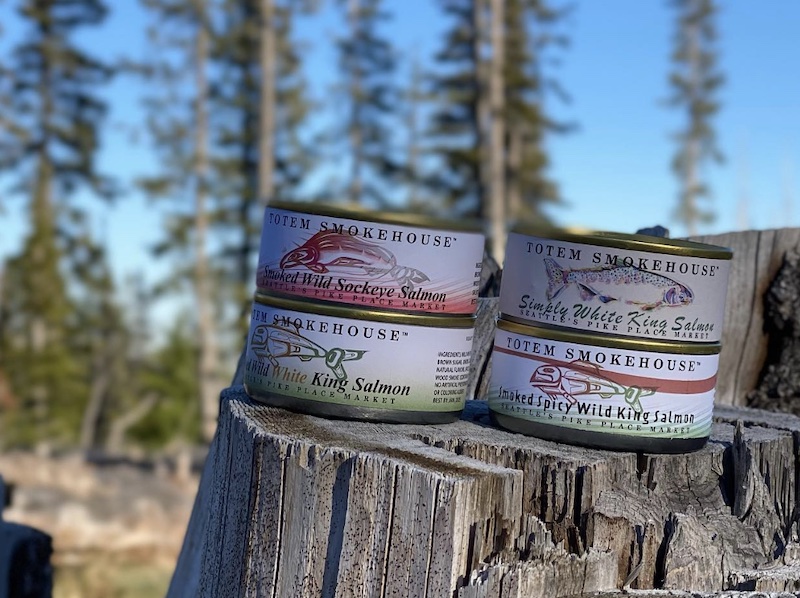 Whether you're enjoying it in a piping-hot chowder, shaved atop a bagel with zesty lemon or sizzling on a cedar plank, smoked salmon is a cornerstone of the diets of fish lovers across the Pacific Northwest. Luckily, Chinook, Coho, Chum, Pink and Sockeye salmon abound in the rushing waters of Oregon, Idaho and Washington, making it easy to obtain fresh fish regularly. Anglers who want to take a more active approach can hop aboard the Oregon Coast Salmon Fishing Charter or Westport Charters in Washington to explore the salmon of the deep sea, while Idahoans can fish on the Clearwater and Snake rivers for fresh Chinook. If you can't find the time to explore the coastal waters and rivers of the Pacific Northwest, check out the Totem Smokehouse Smoked Salmon at Seattle's Pike Place Market to grab smoked salmon filets, jerky or dog treats for Fido.
Teriyaki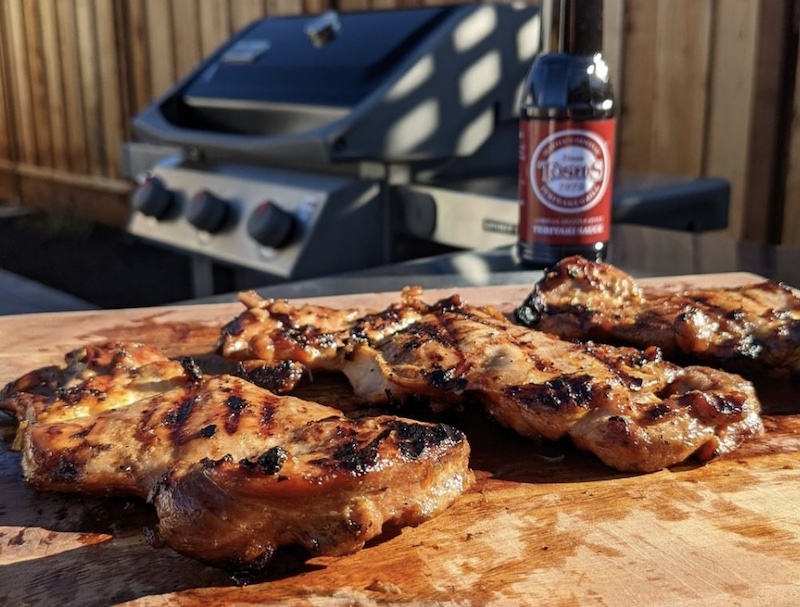 Teriyaki shops in Seattle are like the halal carts of New York City: both are long-standing institutions that rarely receive the recognition they deserve. That said, you'd be hard-pressed to find a regional dish as iconic and influential in the Pacific Northwest as teriyaki chicken. It all started in 1976 when chef and former Japanese wrestler Toshi Kasahara opened Seattle's first teriyaki shop, Toshi's Teriyaki Grill, where he served up chargrilled chicken and beef marinated in his signature fragrant, soy-based sauce with generous scoops of steamed rice and savory cabbage slaw. Nearly 46 years later, Kasahara can still be found at the helm of his restaurant in Mill Creek, roughly 20 miles north of the original Toshi's. Kasahara's teriyaki spot was so influential on the Seattle dining scene that today, teriyaki shops with a variation of the Toshi's name can be found all over the Emerald City. If you're unable to drive to Mill Creek to try the original Toshi's, head to Grillbird in West Seattle to taste savory salmon teriyaki with a side of mac salad and soy-marinated gai lan greens.
Wild Foraged Mushrooms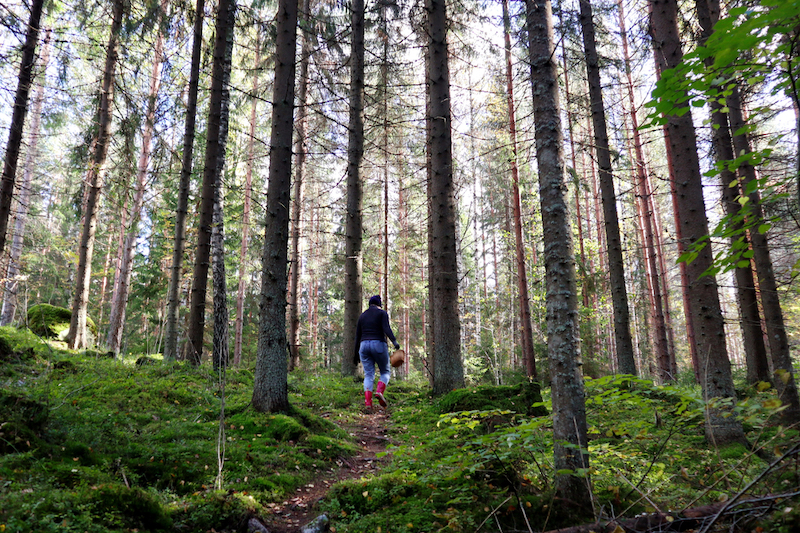 The Pacific Northwest's rainforests, mossy woodland floors and notoriously cloudy weather lend themselves to an abundance of funky forest-grown fungi. There are over 30 edible varieties of mushrooms in the region, including morels, chanterelles, hen-of-the-woods, lion's mane and horn of plenty. They are regularly foraged and sold at farmer's markets and restaurants across the Pacific Northwest. At farm-to-table restaurants like The Fireside on Washington's Olympic Peninsula or St. Jack in Portland, you can try mushroom vol-au-vent with sheep's cheese, soubise and puff pastry and other locally sourced mushroom dishes. One of the easiest ways to explore the assortment of fungi is by putting on hiking boots, grabbing a trusty guidebook like Mushrooms of the Pacific Northwest and heading out to forests, parks, rivers or even your backyard to forage mushrooms. Seasoned foragers typically head out during the spring and autumn to the coastal regions of Oregon and the San Juan Islands in Washington. Check your local area's permit requirements before you set out on a mushroom hunting excursion as there are restrictions on when, where and which mushrooms you can pick. Not sure if a mushroom you find is safe to eat? Leave it in the forest. Better yet, if you don't trust yourself to identify mushrooms, sign up for a guided mushroom picking excursion like the Whidbey Wild Mushroom Tour.